If you love travelling it's always nice to have a job which sends you to the other side of the world on a regular basis. In January I was sent to Jakarta for a week and luckily for me my visit coincided with Chinese New Year.
Jakarta's an incredible city, life just pulses all around you and the energy is infectious, even when you've just got off a 20 hour flight. The legendary traffic jams are a sight in themselves, with mopeds weaving in between the cars in a way that makes you constantly fearful for their lives.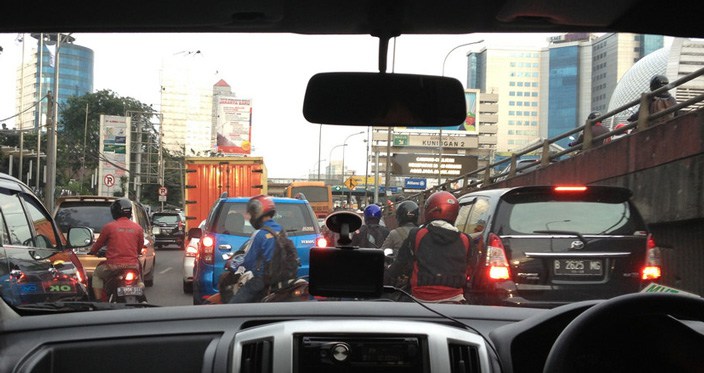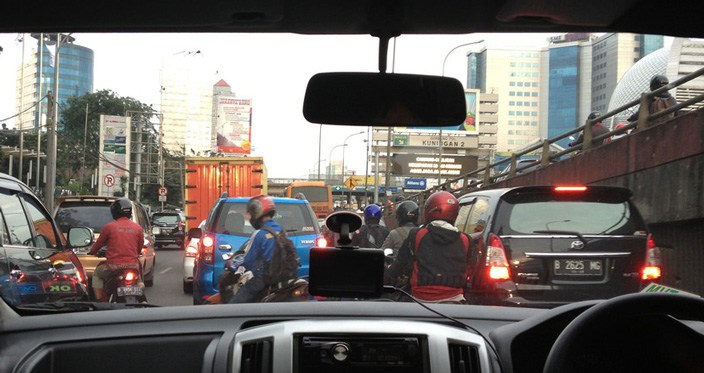 As soon as I got to the hotel, all the hectic-ness of the flight and the traffic melted away. I was staying in the lovely Gran Melia Jakarta again and got a beautiful upgraded room. Having a window between the bed and the bath was a first!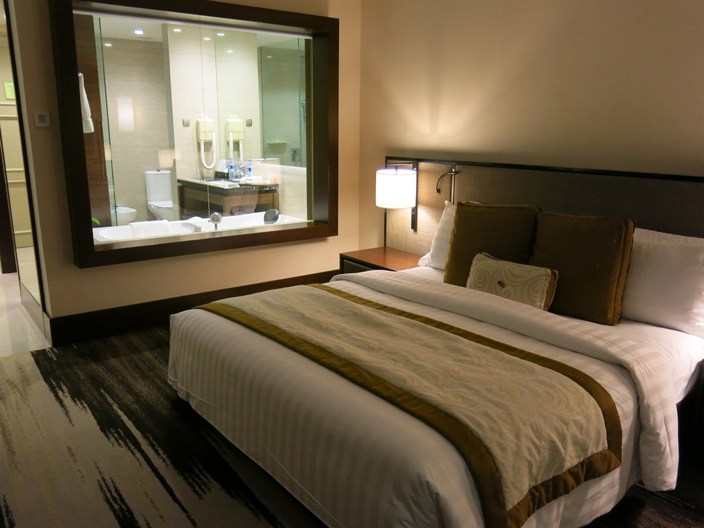 I was in meetings for most of the week so the highlight was our last night which was Chinese New Year's eve. We'd originally planned to go to Chinatown but all the roads were completely jammed so we weren't going anywhere except the hotel. Luckily all was not lost – when we got back to the hotel we saw a dragon and two little lions getting ready to dance and a few minutes later they started an incredible show.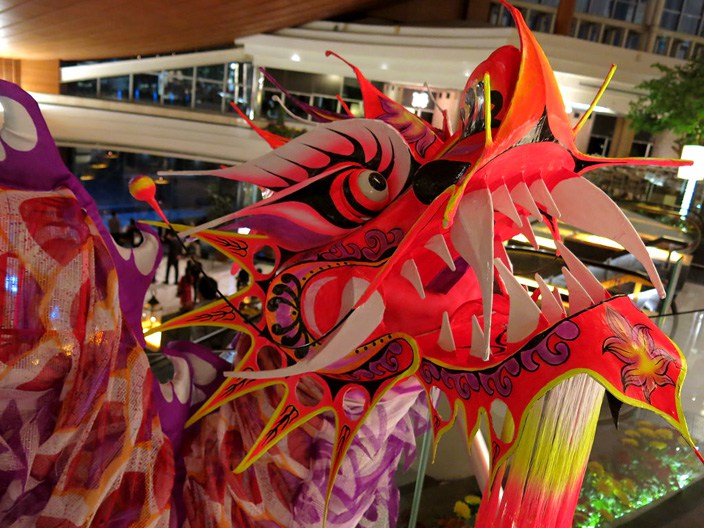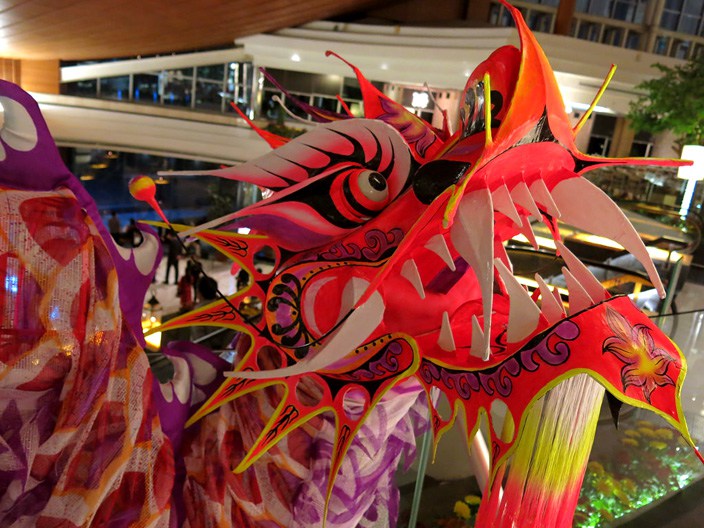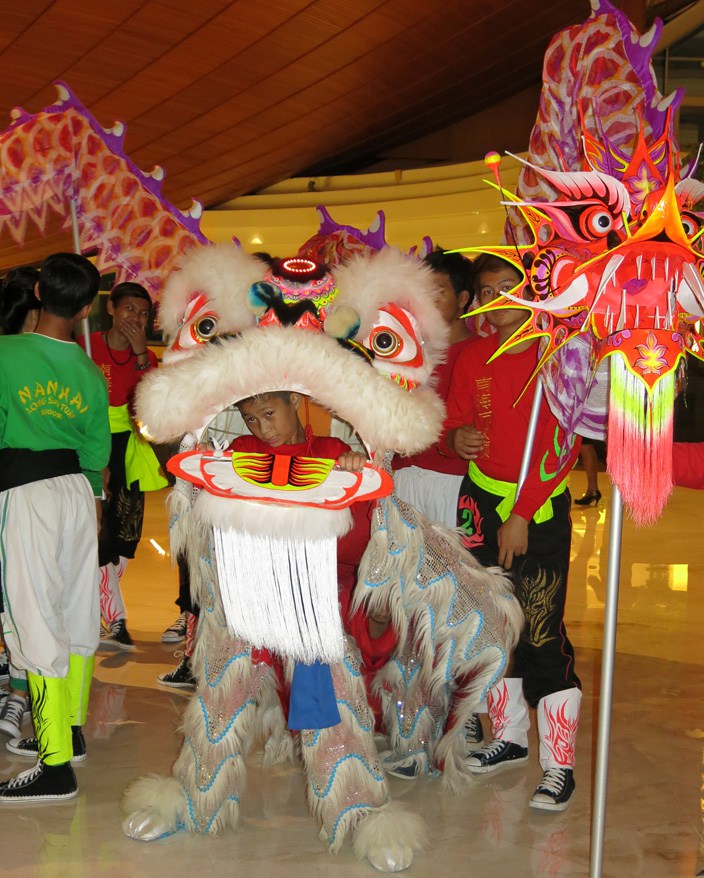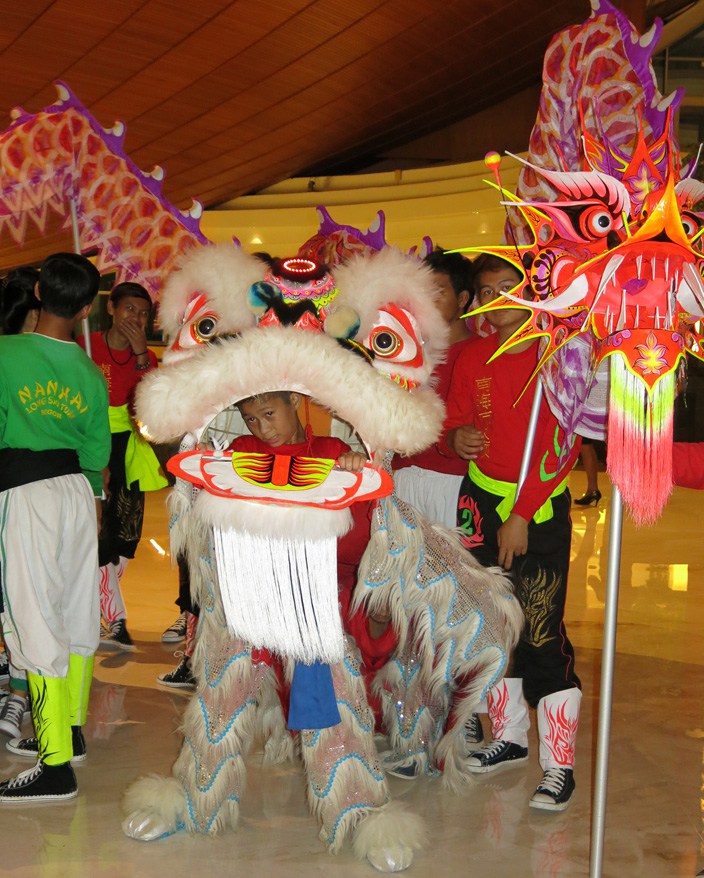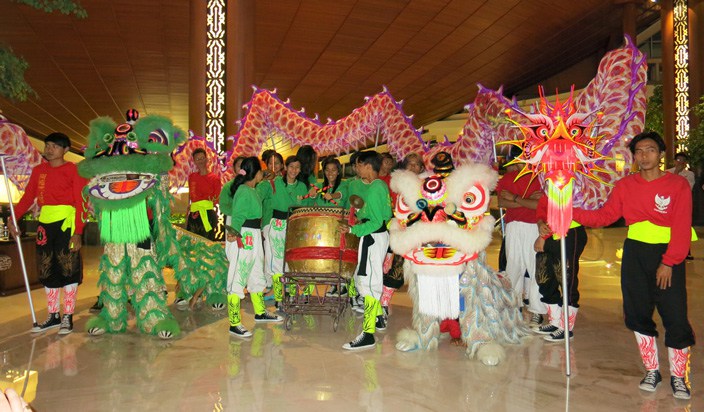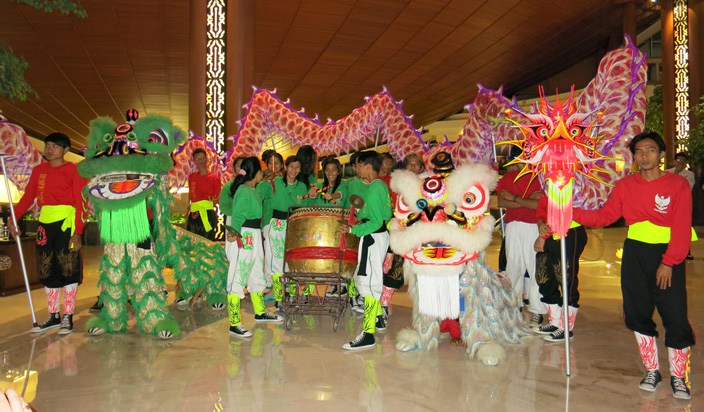 I set off back to Manchester the next day with some awesome memories and looking forward to my next visit – the only question is what festival can I coincide my visit with next time? 🙂
Have you visited Jakarta? What should I see next time?