Although I'd like to think I'm not a package holiday person, in some situations I kind of am. So when I found that taking an all-inclusive Thomson package to Nuevo Vallarta, just north of Puerto Vallarta on Mexico's Pacific coast, worked out much cheaper than going DIY, I was secretly quite excited. My job means that I'm crazy busy and stressed in the run up to Christmas and the idea of handing over all responsibility for a week in January was very appealing.
There was one big reason for our trip – between December and March, humpback whales migrate to the bay where Puerto Vallarta sits. And if that isn't exciting enough, January is the end of turtle hatching season. Humpbacks, baby sea turtles and being force-fed free mojitos in one trip? Get me there right now.
We flew in from Manchester on Thomson's Dreamliner and stayed at the Riu Palace Pacifico at the top end of the Nuevo Vallarta hotel strip. It's a big white wedding-cake of a hotel, so over-the-top opulent that it had fooled a few TripAdvisor reviewers into thinking that it was full of history even though it was built less than 10 years ago! We were right on the beach which is a massive plus in Nuevo Vallarta – the sunsets are incredible and it was wonderful to be able to hear the huge Pacific waves crashing on the beach.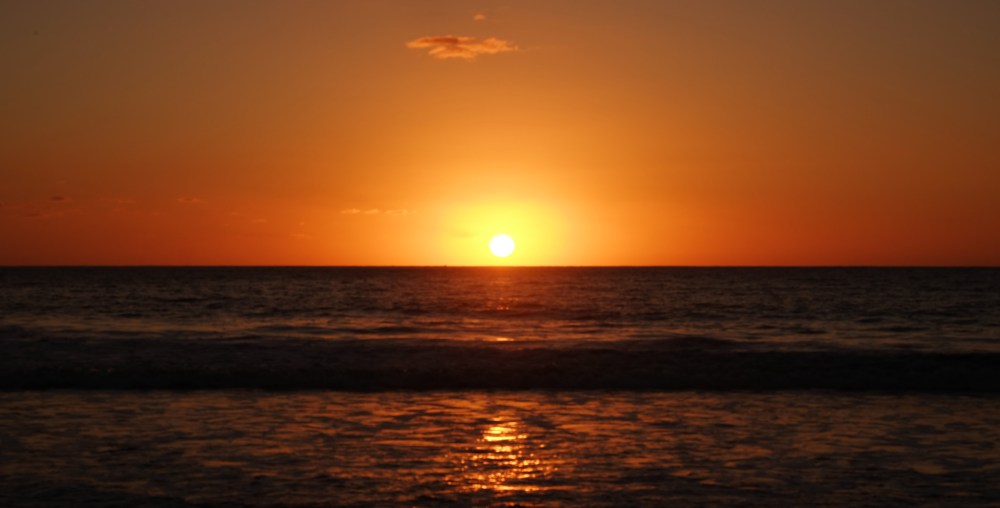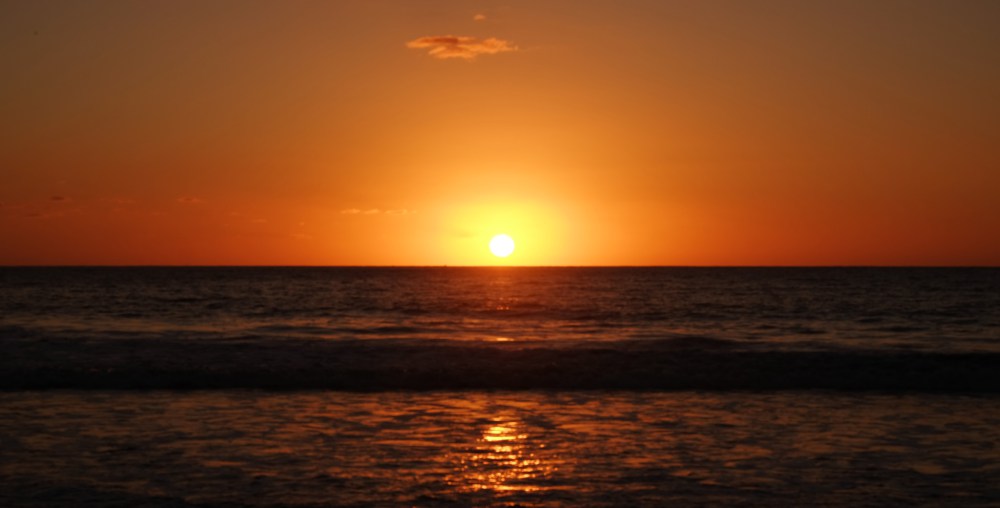 After spending the next day relaxing in the hotel, we set off to mark off the first item on our list – seeing baby Olive Ridley sea turtles being released. There are a few turtle sanctuaries and release sites up and down the bay; the one we visited was in front of the Bahia del Sol complex in Nuevo Vallarta – the staff post a notice on the beach to let visitors know if there'll be a release that night and if so what time to arrive.
The turtle eggs and baby turtles are a highly sought after delicacy for predators so the turtle sanctuary staff patrol the beaches looking for freshly laid eggs and then release the babies at sunset when there are fewer baddies around. Watching the turtle release is only 32 pesos (it's no longer allowed to handle the turtles). At the point when they're released they're only 2 or 3 hours old and are desperate to get to the sea, climbing over each other to try and get out of their tray and into the water.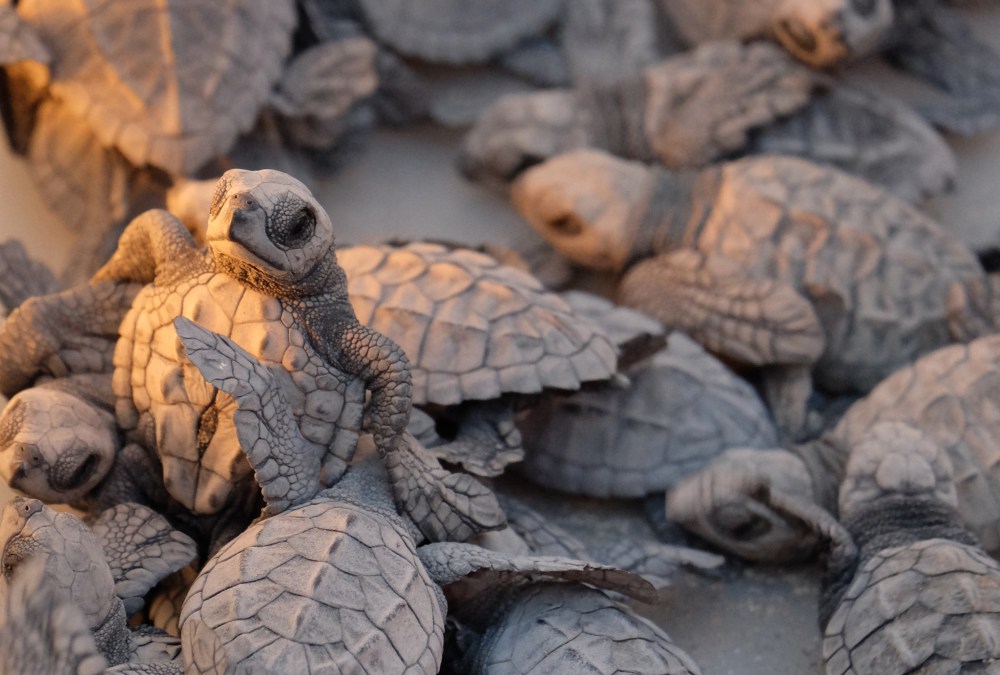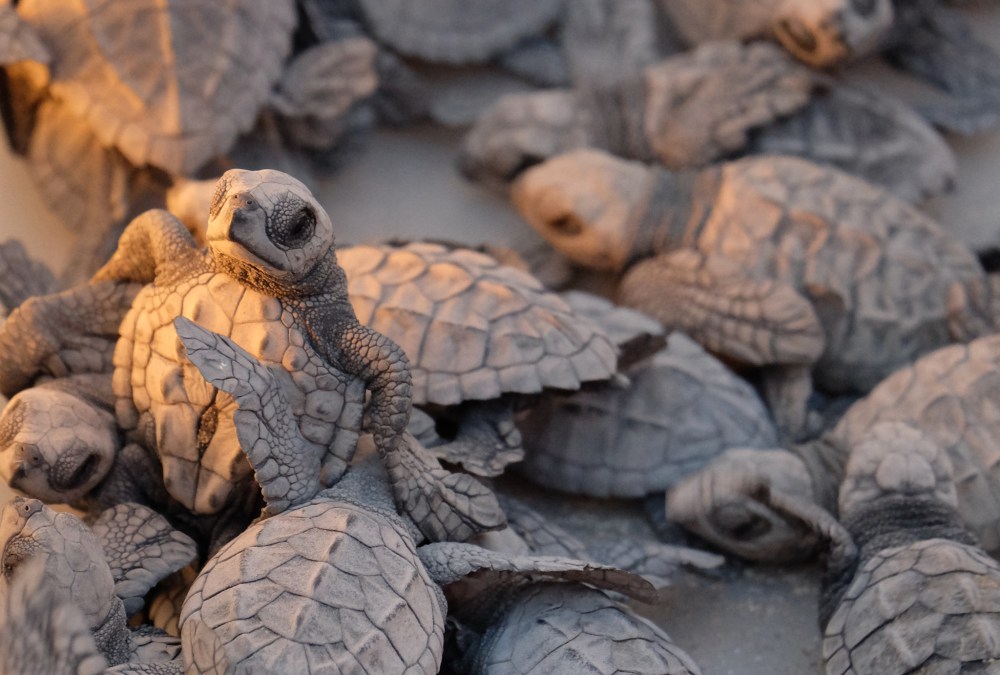 After a really interesting talk from the sanctuary staff describing what the turtles would do after being released (get out into the ocean, eat, hide until they're bigger), we went down to the beach for the main event. The little turtles were spread out along the sand a few metres from the water rather than right at the water's edge as it's important for them to taste and feel the sand so they can imprint on it and come back as adults and lay their own eggs. That's assuming they make it – survival rates can be as low as two in 1000.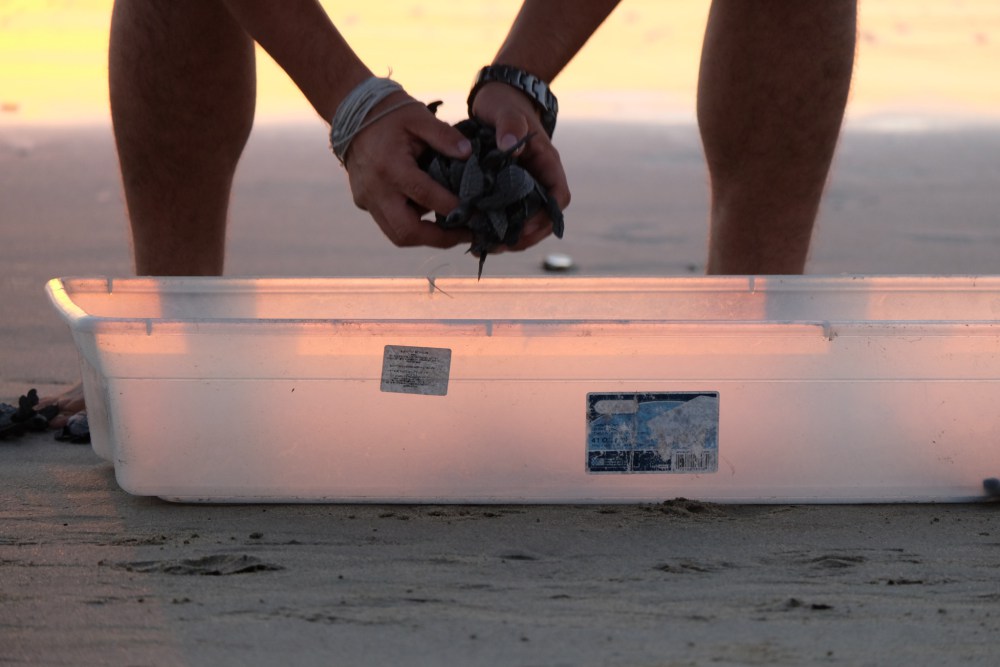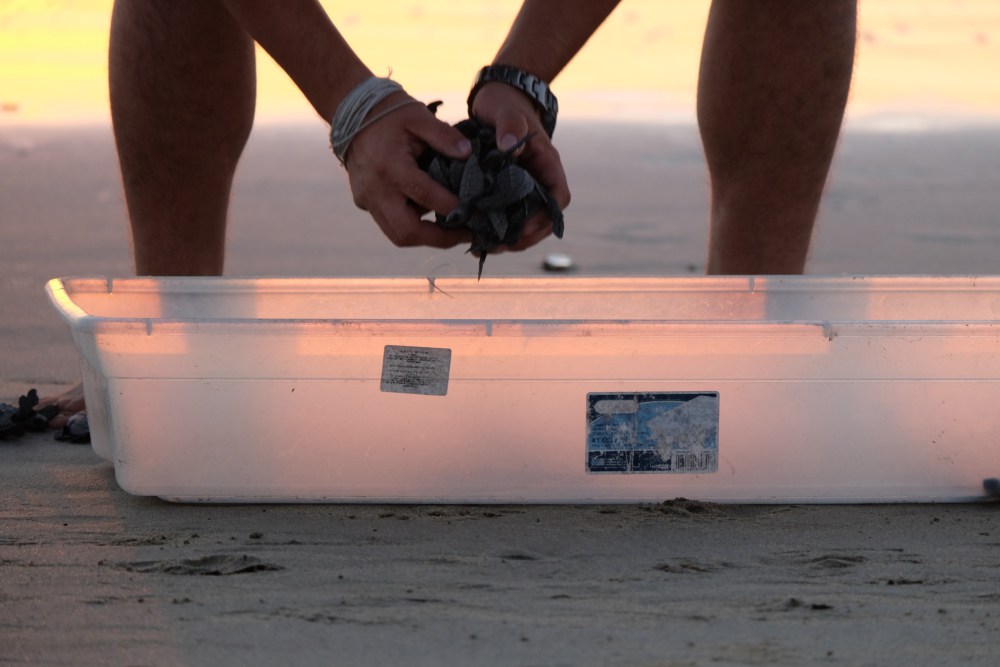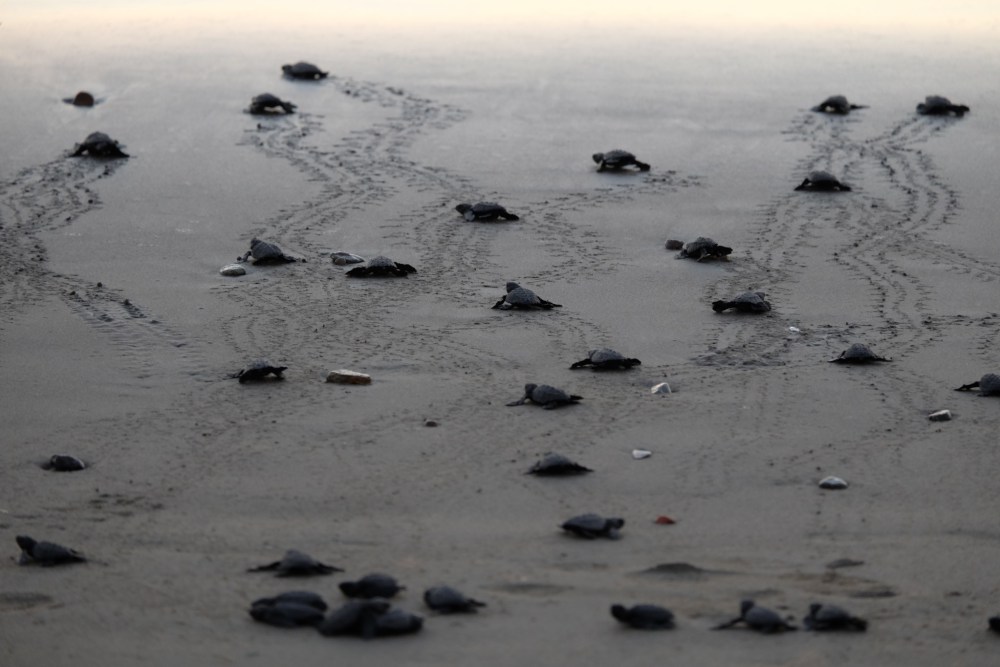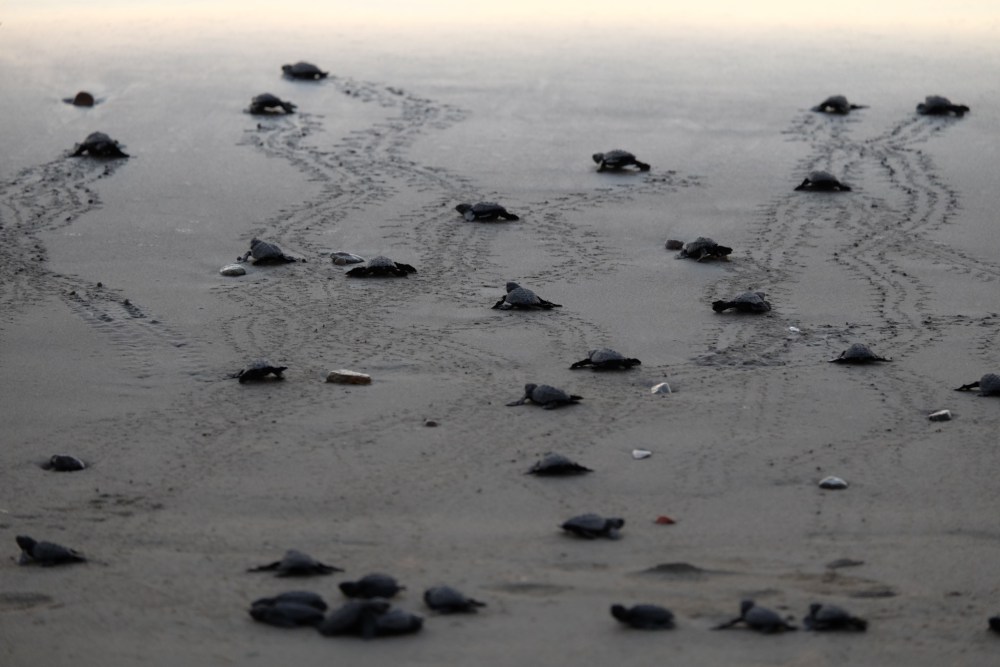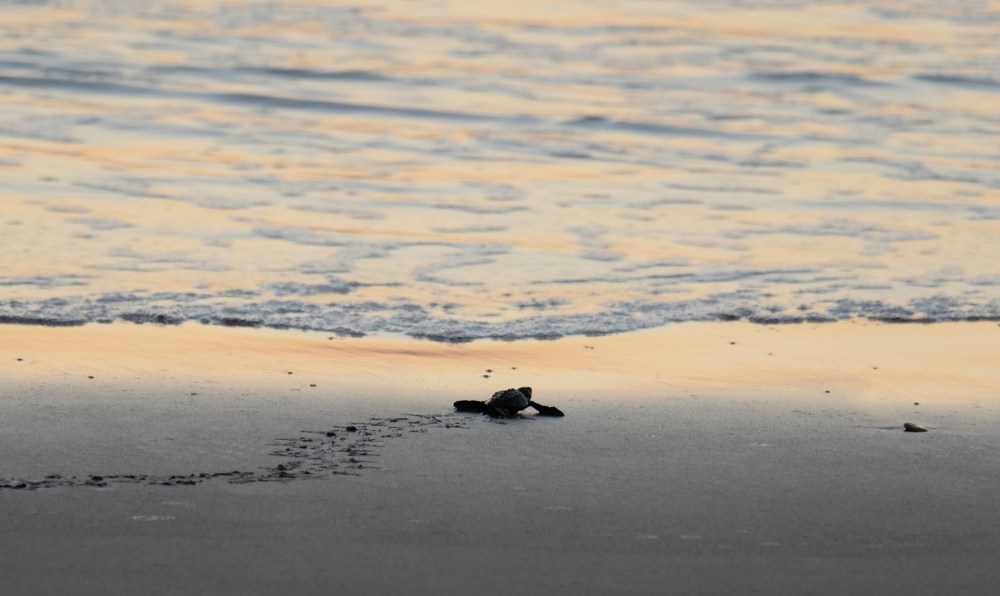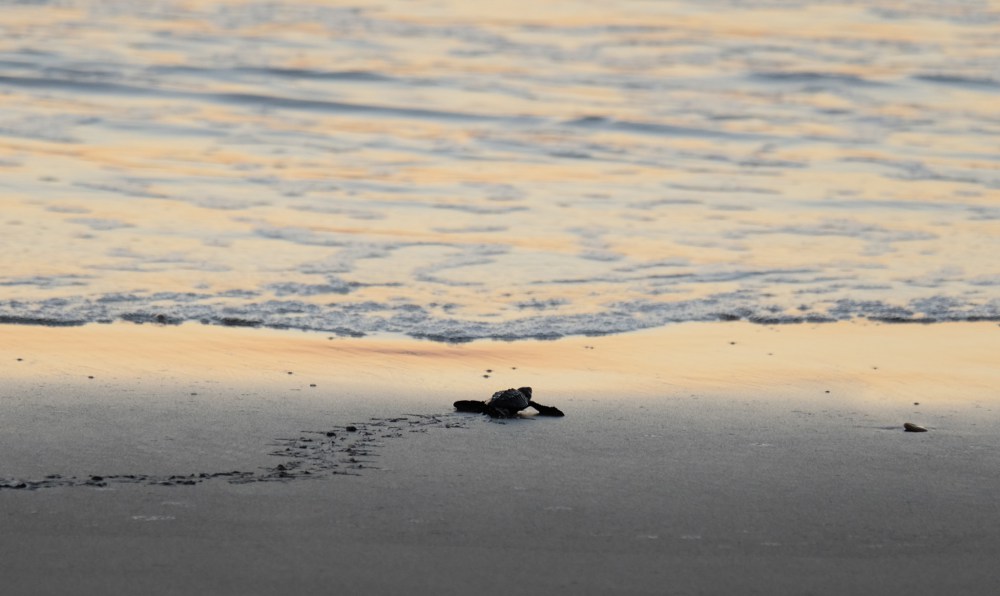 The next day we set off to look for some more sea creatures, this time a bit bigger. The humpback whales seen in Mexico usually hang out in waters off Alaska but prefer a warmer climate for mating and giving birth. We'd chosen Pegaso tours because of their reputation and bigger sailing boats (some companies' speed boats looked terrifying!). Unfortunately on the day we chose, the sky was overcast, the sea was choppy and the humpbacks had been chased by minke whales further out to sea. We saw a young whale breaching on the horizon, a couple of blows and it was time to head back. Even the dolphins were shy. Sad faces all round, apart from on Mr Pidge who was mostly green.
After recovering for a day or two we set off for Puerto Vallarta. The main attraction in PV is the Malecon, a wide promenade along the sea front. It's studded with really great sculptures in all kinds of styles, along with street performers and beautiful gardens.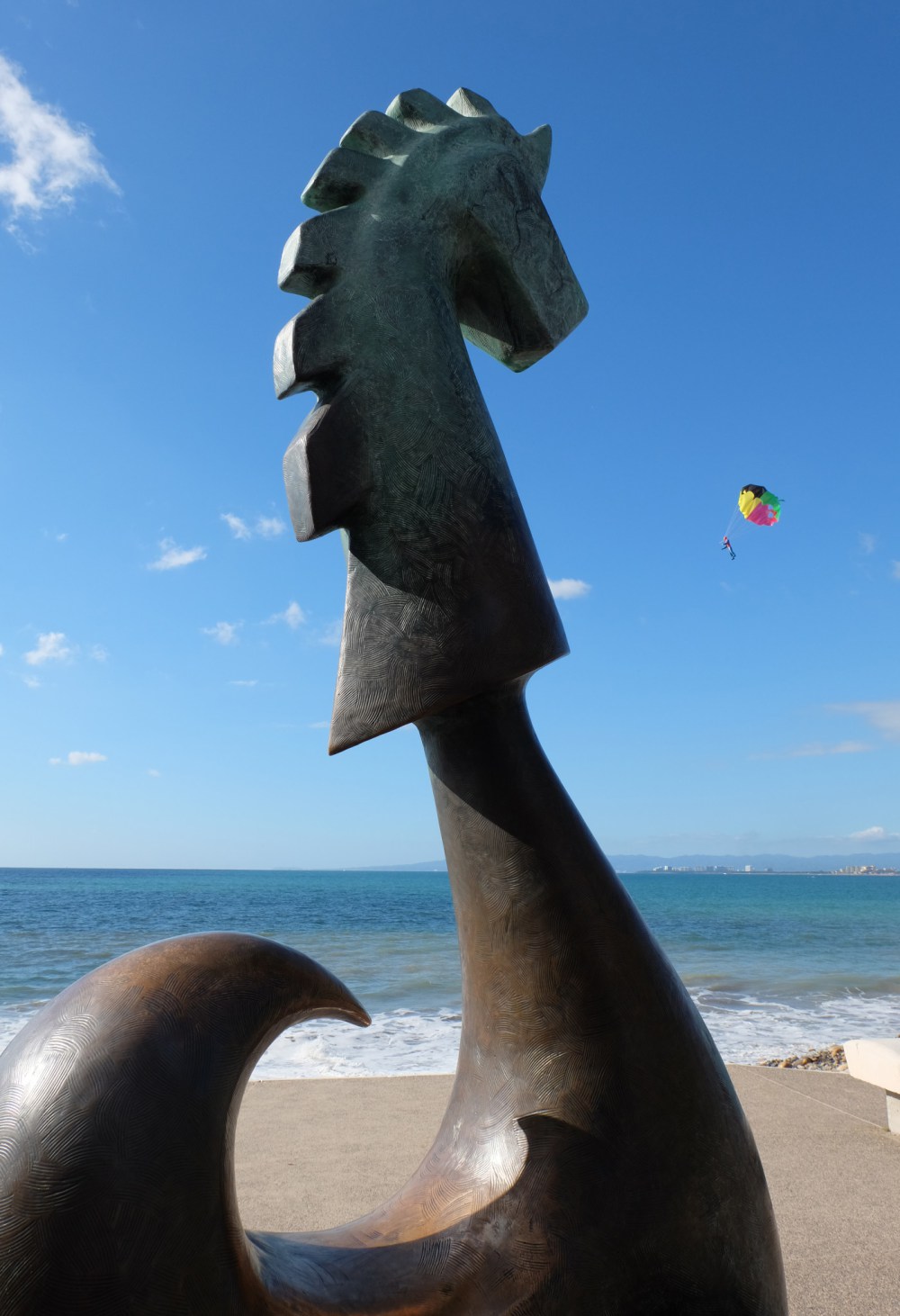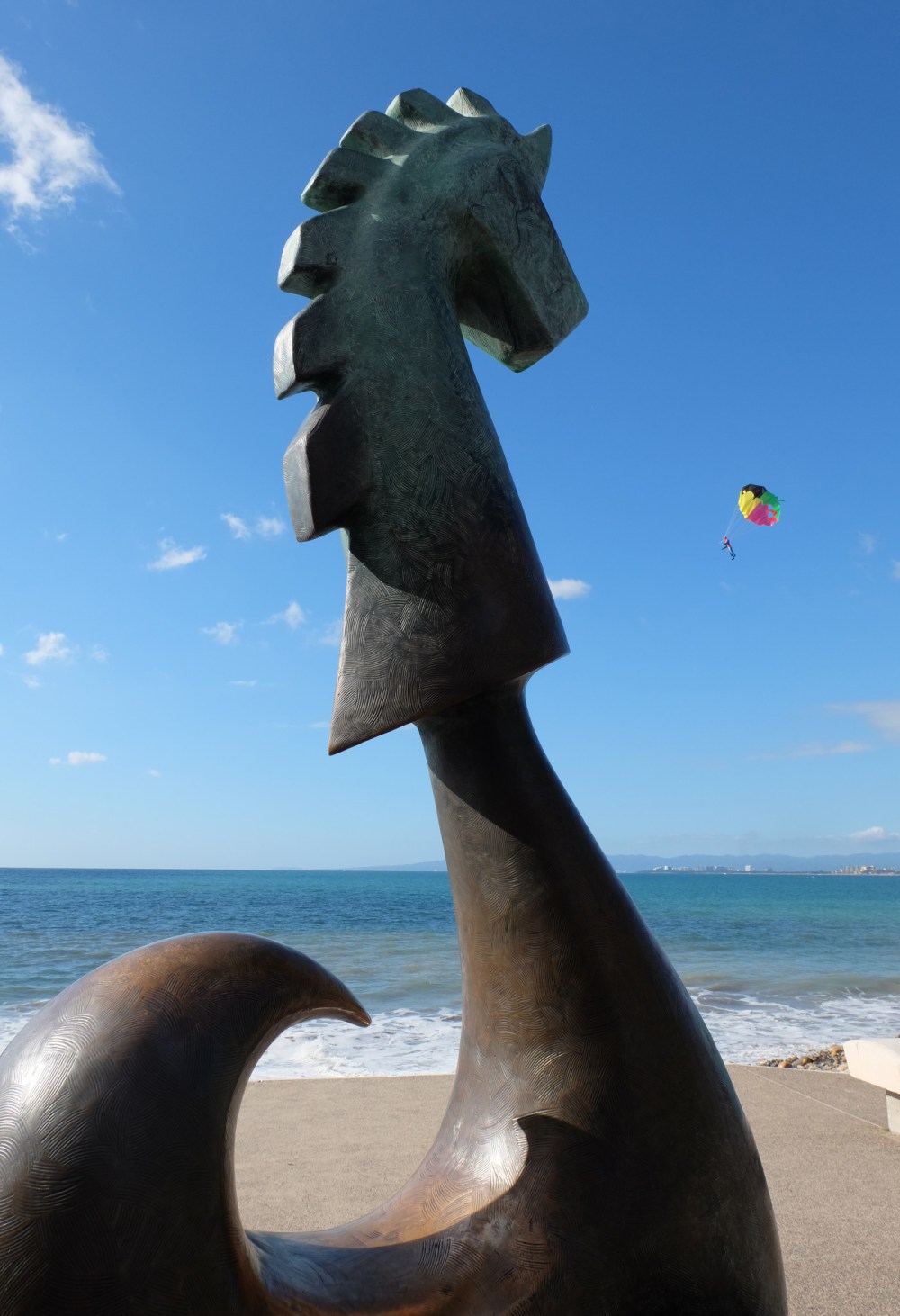 The church in the centre of Puerto Vallarta is so gorgeous with a beautiful filigree dome. In Mexico Christmas doesn't properly finish until Candlemas in early February so we got to see nativity scenes and colourful metallic piñatas.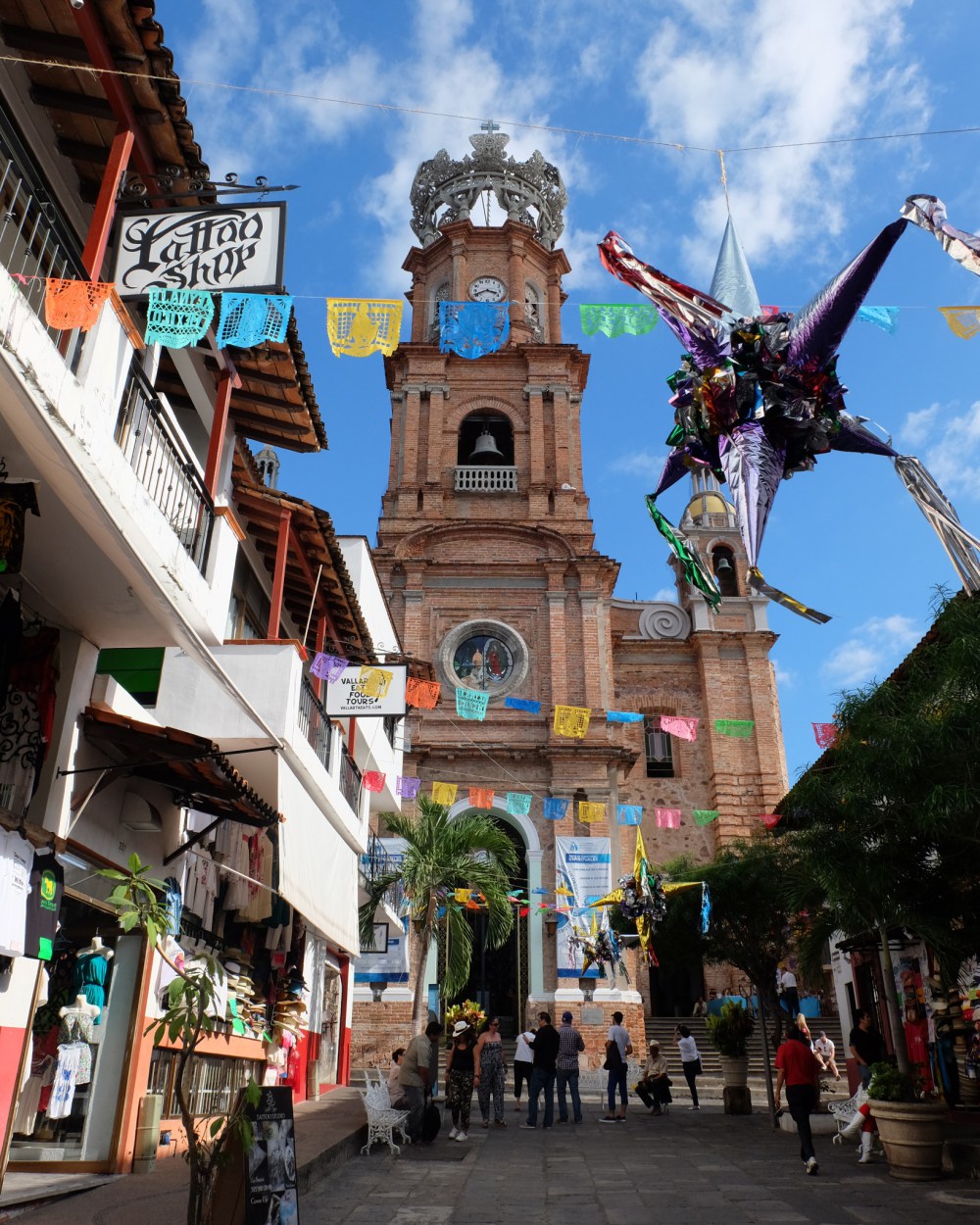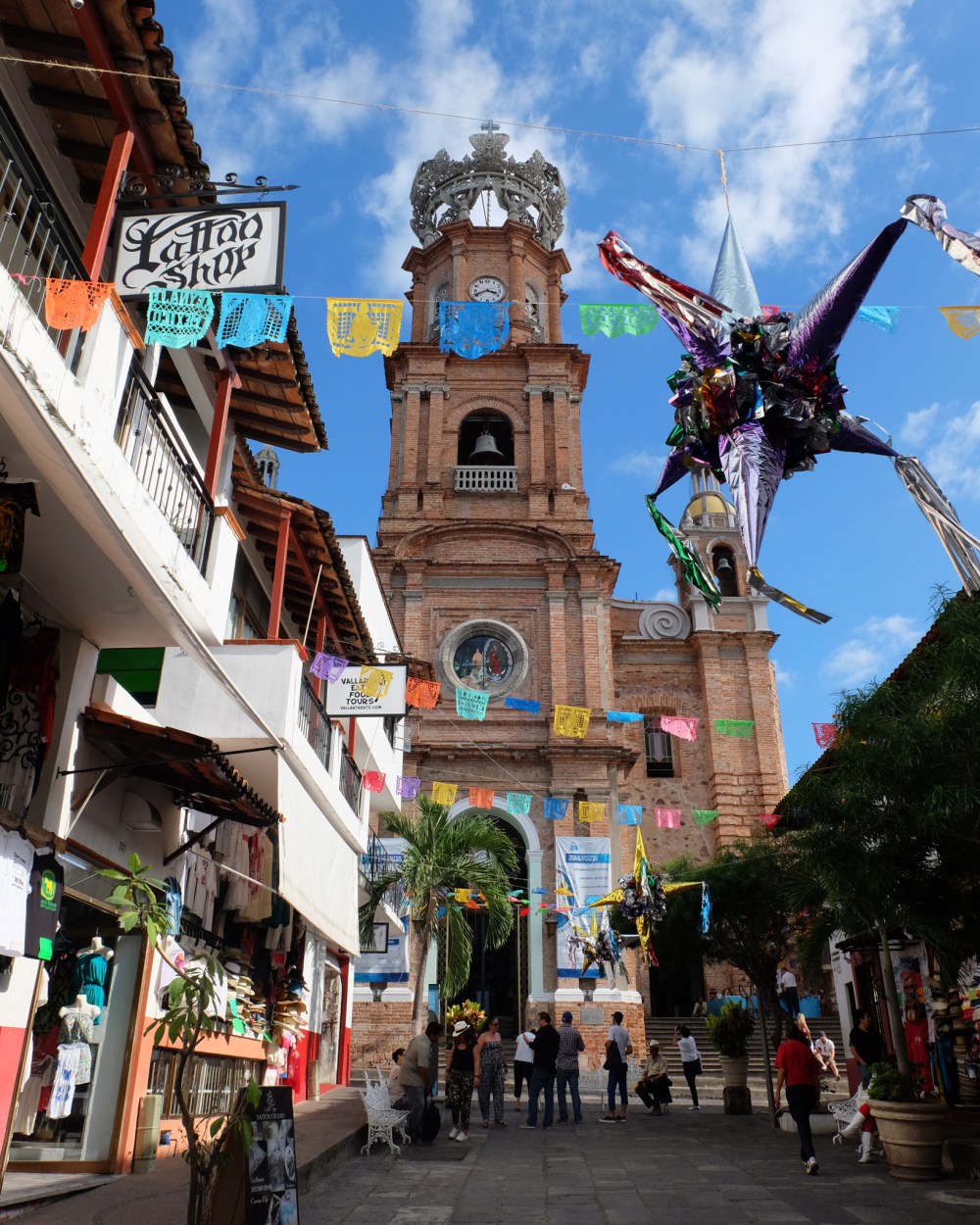 A little further along we turned off the Malecon onto Isla Cuale, a beautiful green area in the middle of the city. Isla Cuale is connected to the rest of the city by a couple of road bridges, some rickety suspension bridges and, towards the top of the island, an amazing sloping bridge with amazing views from the top.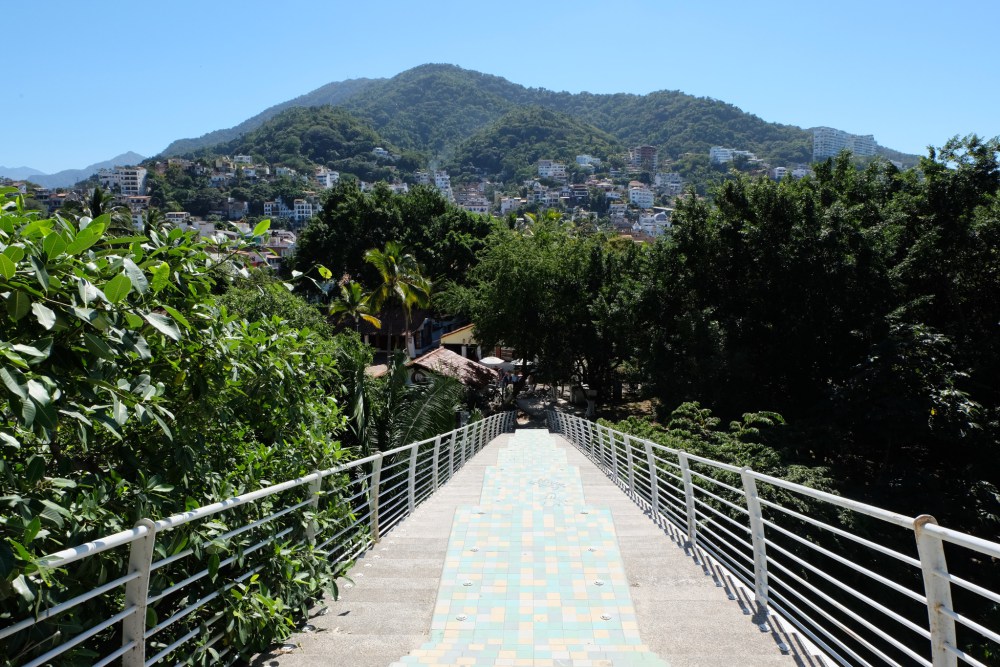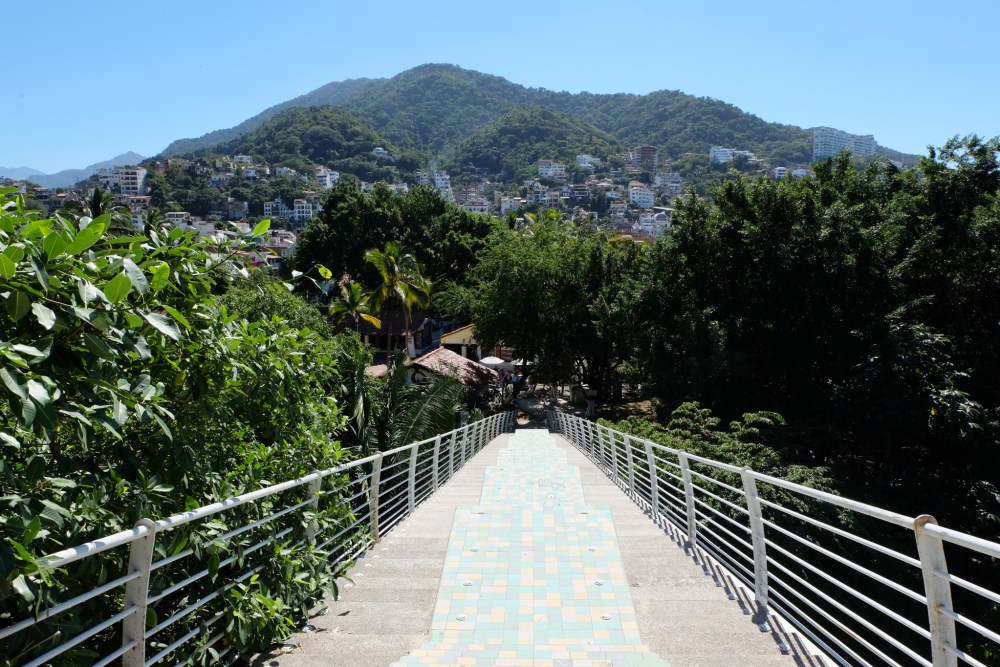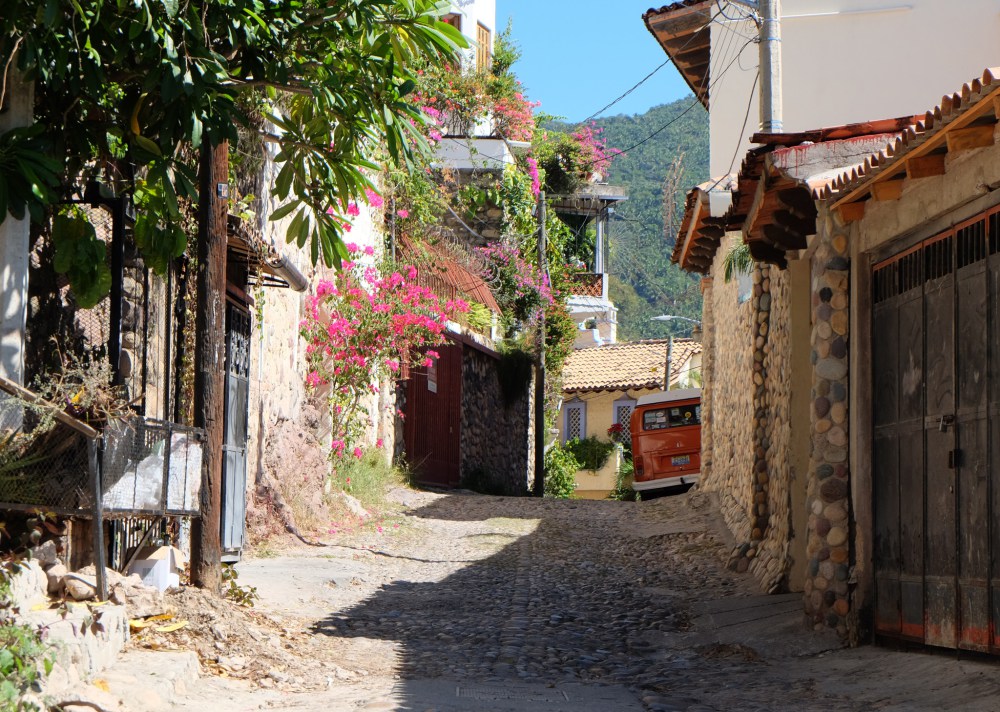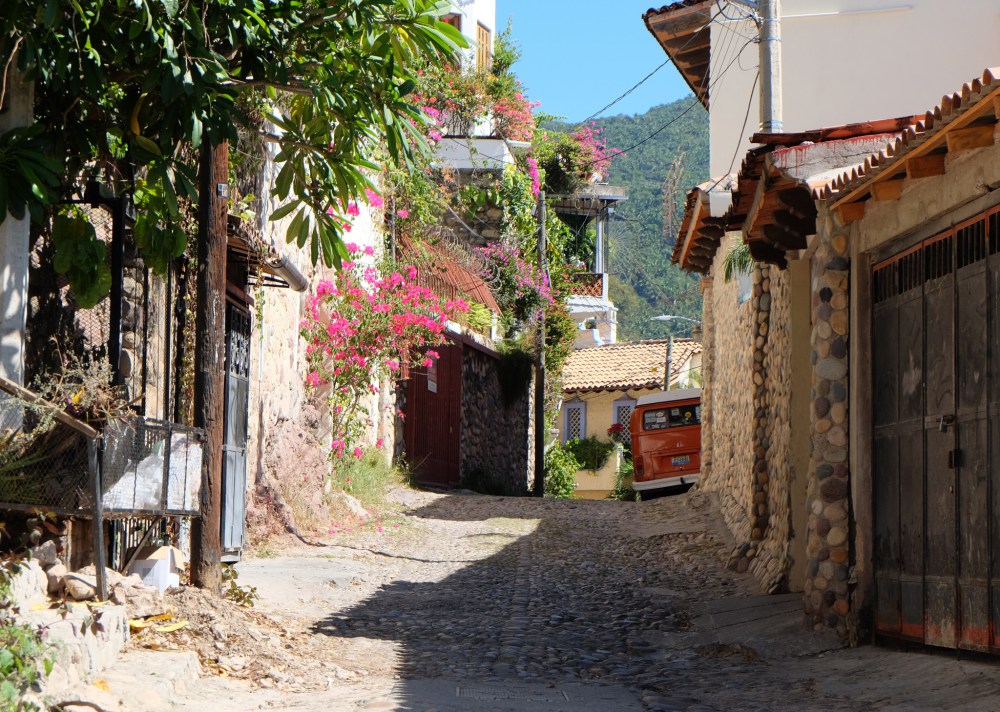 We walked a bit further down the sea front to the pier at Playa Los Muertos then hit one of the seafront bars for my first ever coconut-and-a-straw drink – total bucket list moment!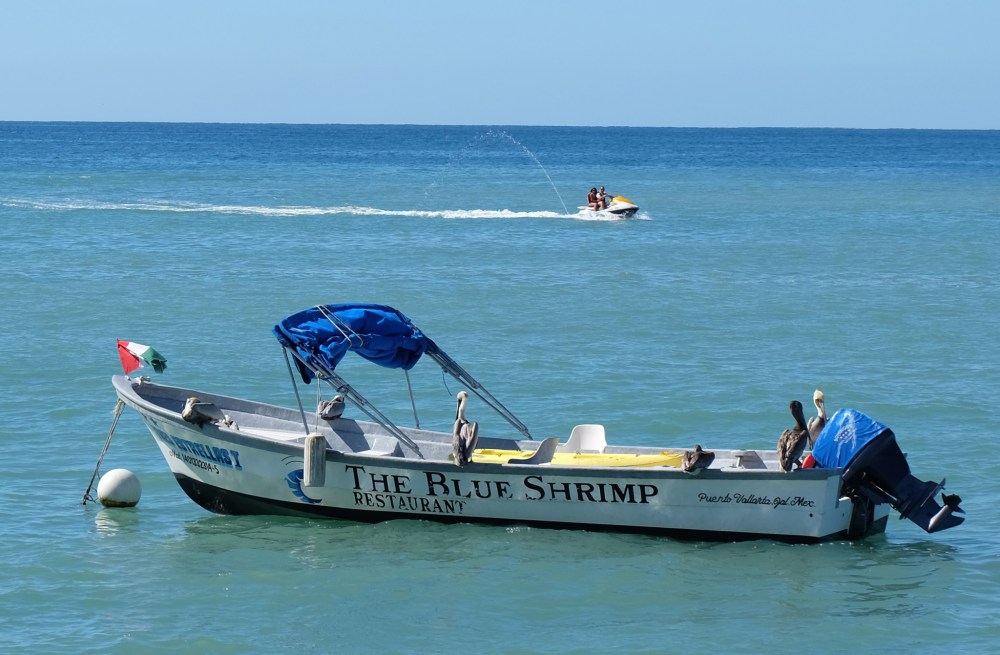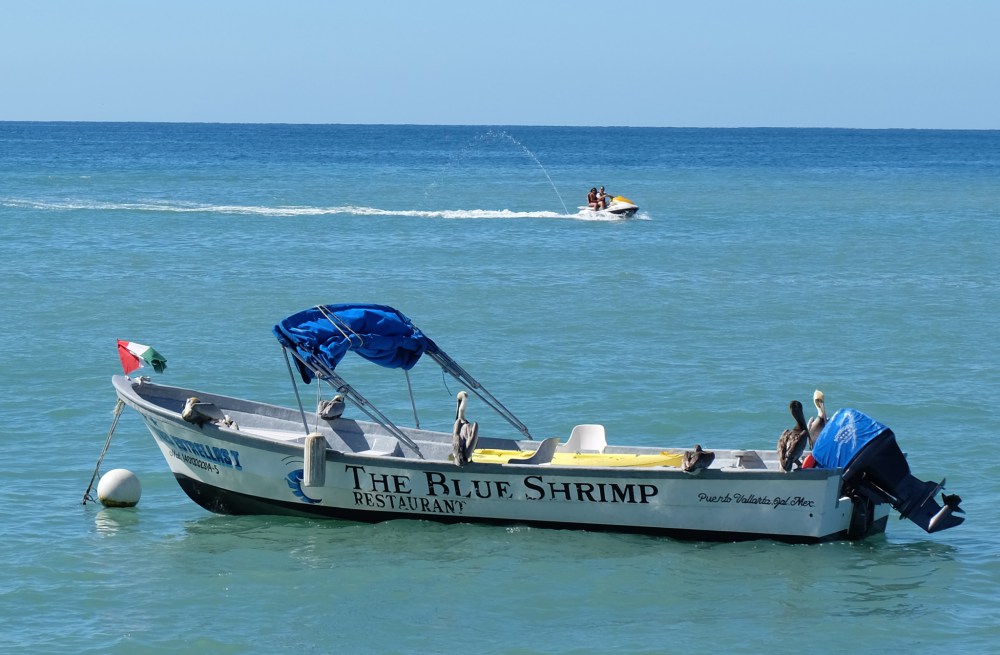 On our last full day in Mexico we headed over the hill to Sayulita. There's lots of surfing action along this coast but Sayulita is the epicentre. Everywhere you look there are cool little bars, beautiful people, inspirational quotes, colourful, higgledy-piggledy houses and other Instagrammable views.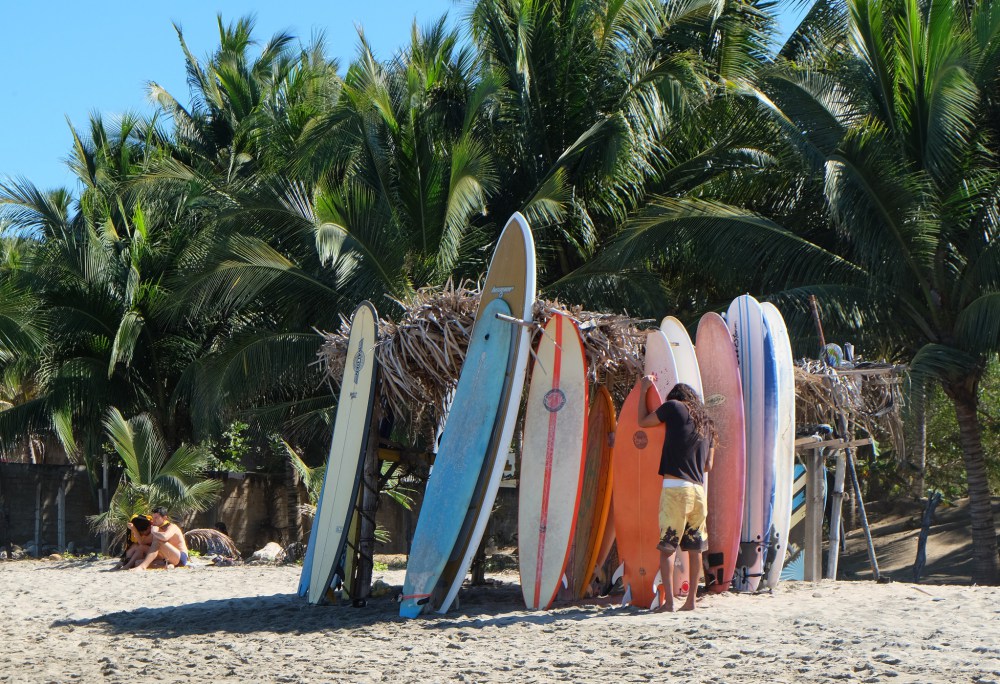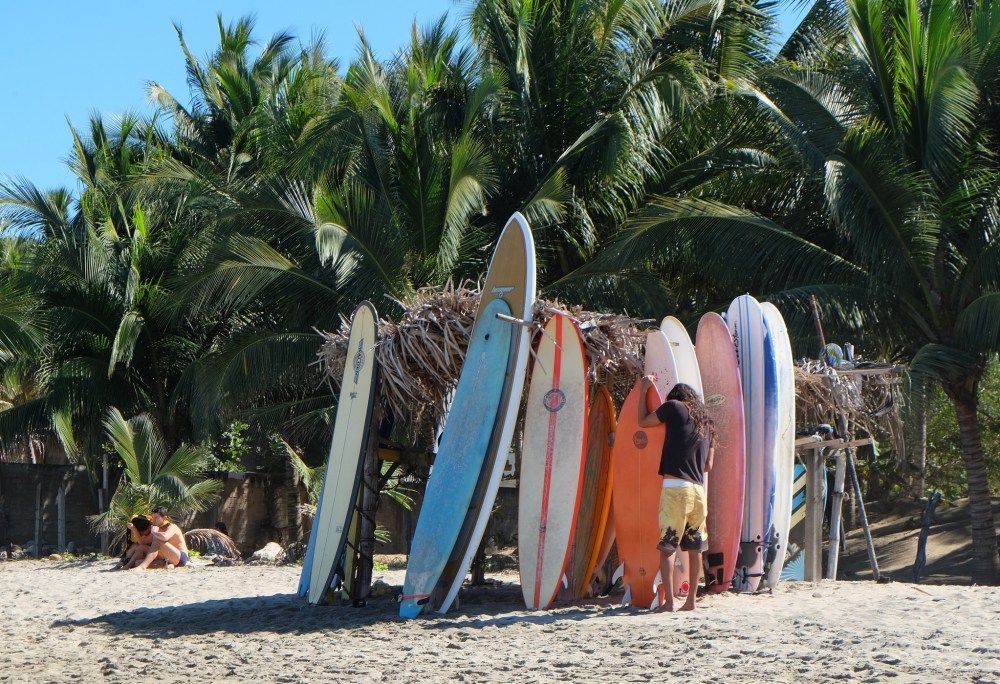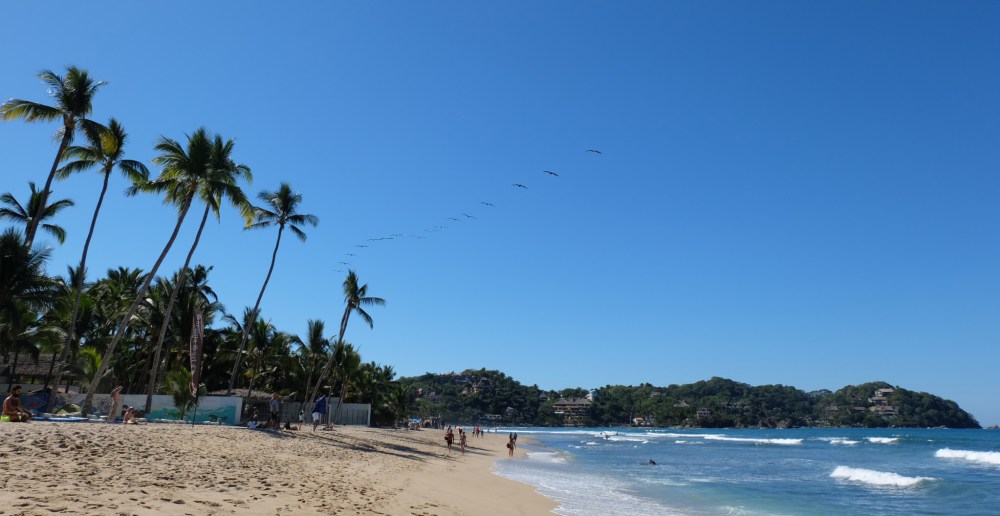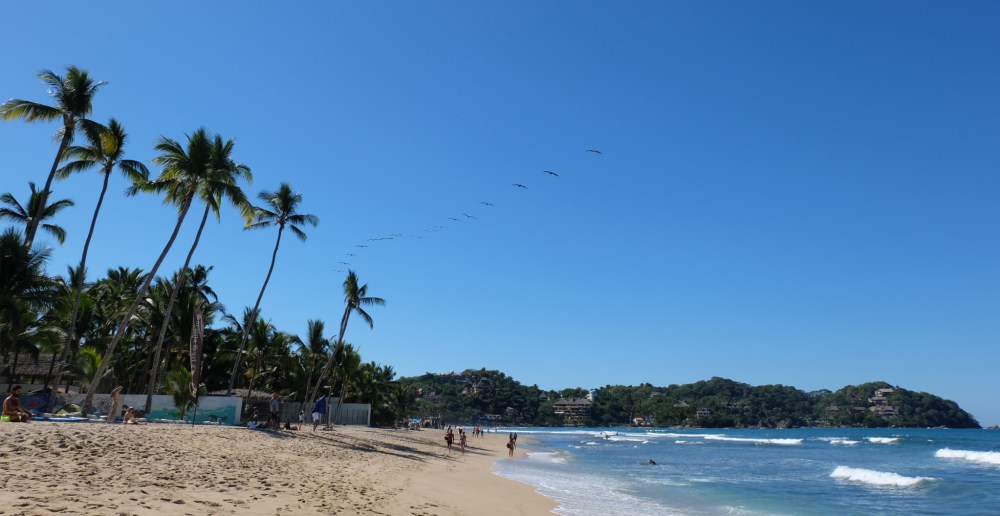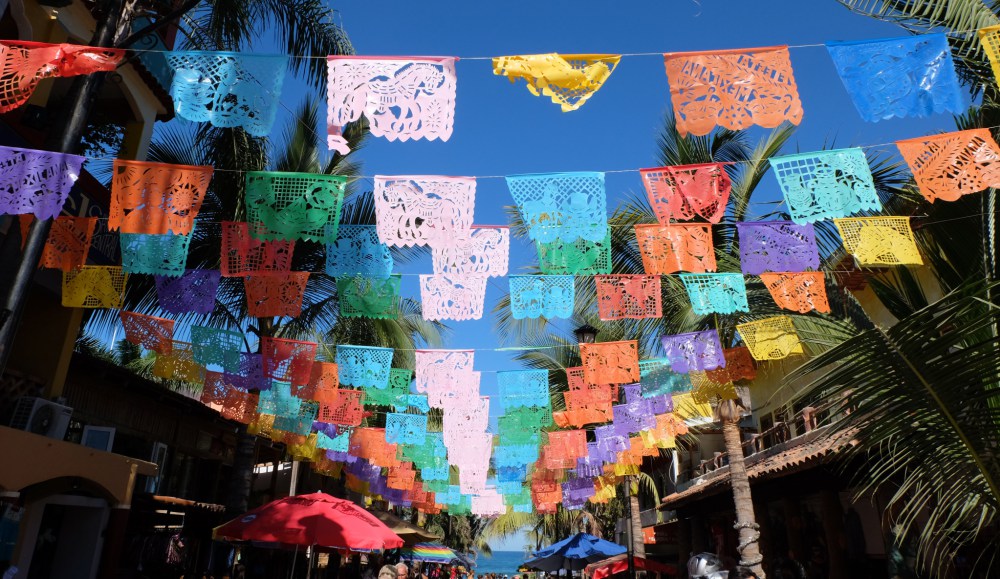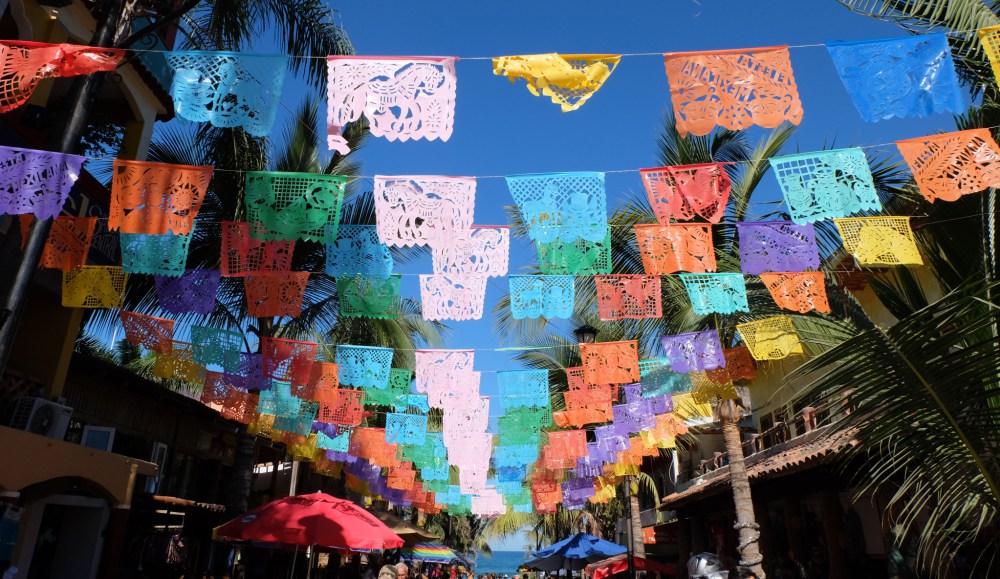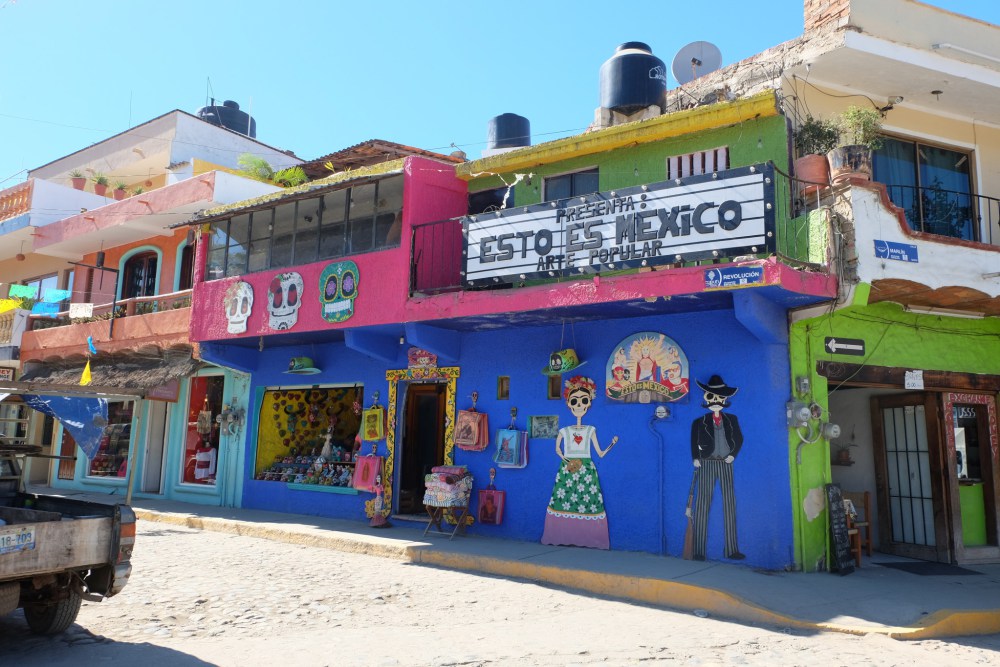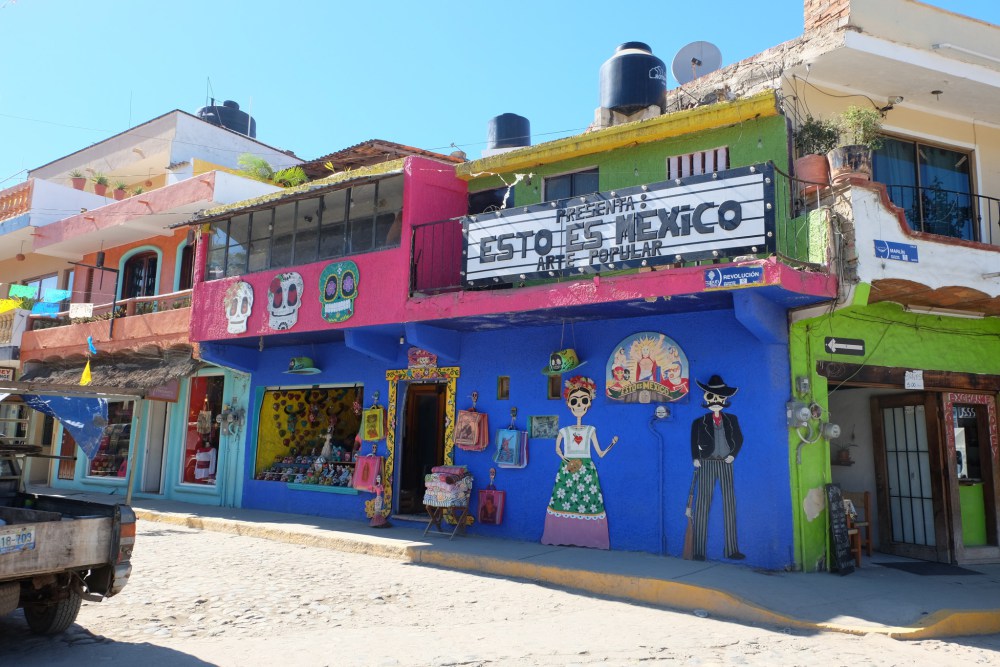 Another coconut-and-straw and pile of guacamole later and we were ready to head back for one last sunset and a final free mojito.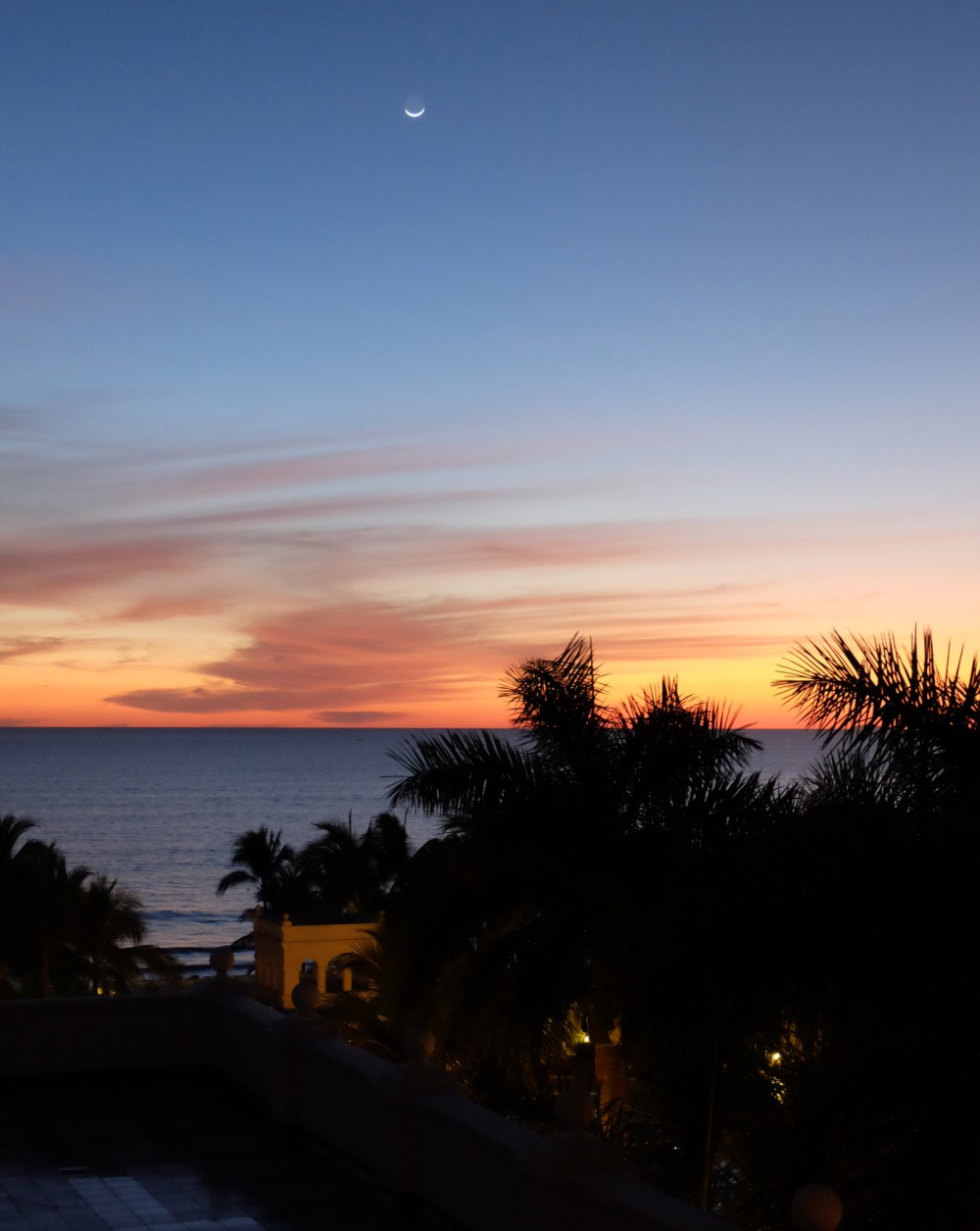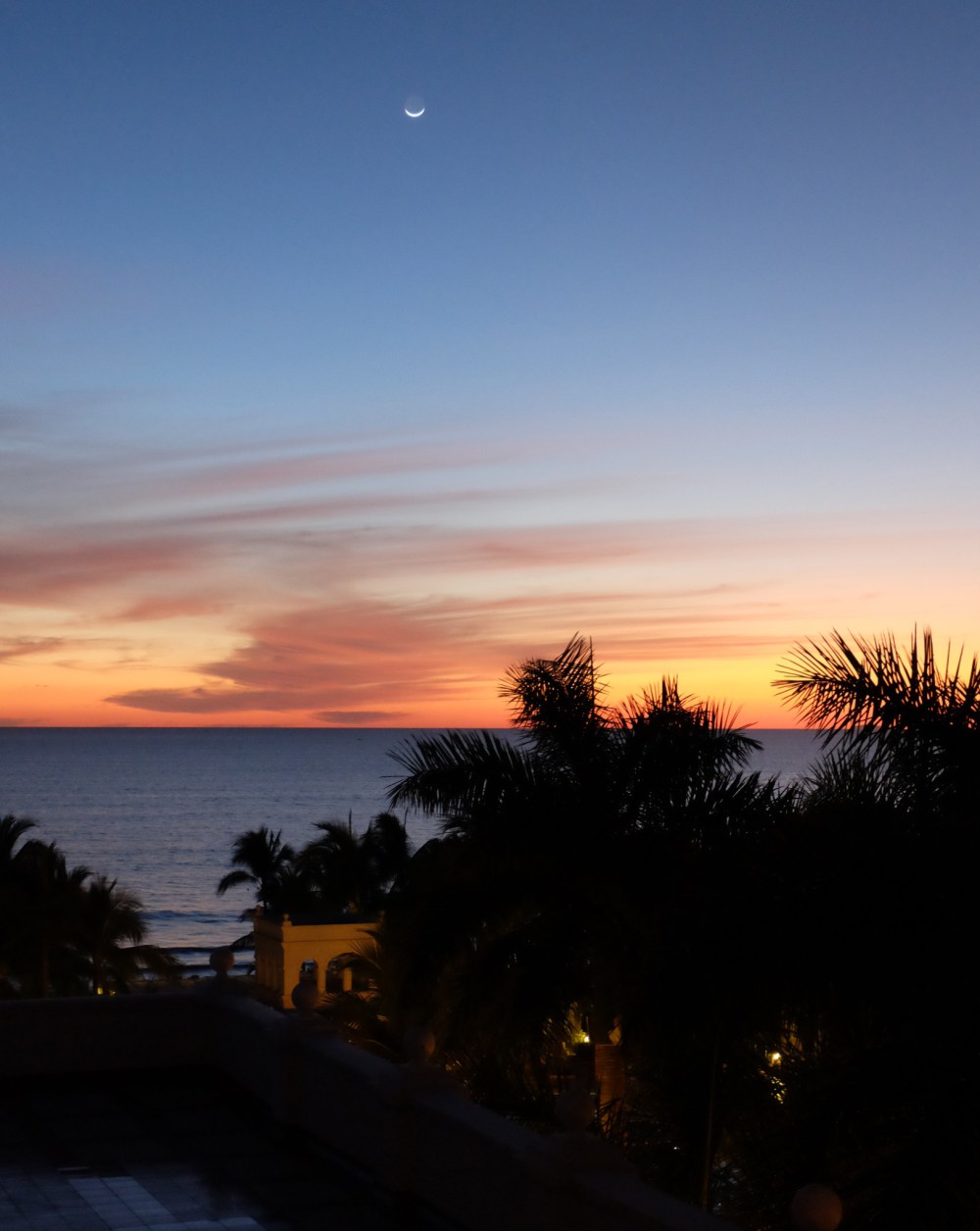 We stayed at: Riu Palace Pacifico, Nuevo Vallarta, about half an hour from Puerto Vallarta
We saw: elusive humpback whales; baby sea turtles; Christmas decorations
We ate: guacamole
We drank: about 100 mojitos; fresh coconut