About Helen on her Holidays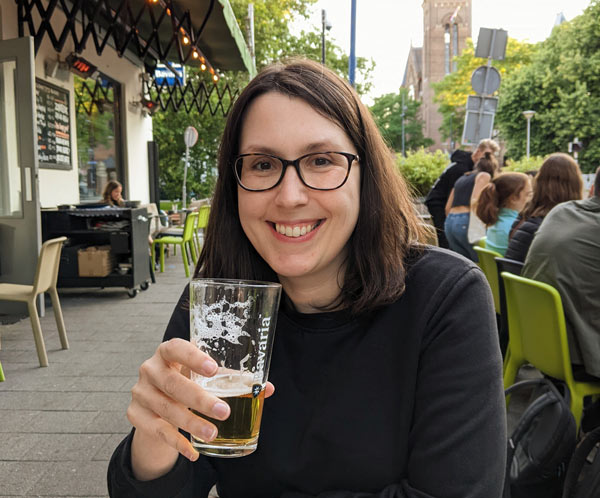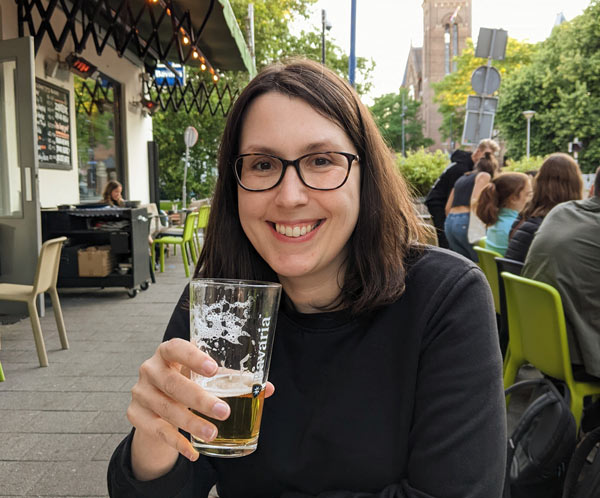 Hello, I'm Helen, and I write helpful and (hopefully) inspirational posts that help people to plan trips and get the most out of their precious vacation time.
I started Helen on her Holidays in 2014 to help me remember the best bits of my trips. For the first few posts I just wrote chatty stories about what I'd done on my holidays – a sort of grown-up version of the essays I'd had to write at primary school on the first day back after the summer break.
Then I went to Pompeii in Italy. I researched furiously before I went, and wrote a post about it when I got back – and found that the research that I'd done before my trip was useful to other people too. People started finding my blog post on Google, and those people started leaving me really lovely feedback about how I'd helped them to plan their trip and how useful they'd found my content.
I like to write posts that answer people's questions – things like:
I live near Manchester in the UK (which is why I'm on my holidays rather than on vacation 😊) and work full time for a digital consultancy. I tend to take short breaks to European cities or UK attractions, plus a lot of day trips. I pack a lot in, and you can bet if I'm not already on a trip, I'll be planning one. I love history, vegetarian food, nature, bookshops, trains, architecture and quirky attractions. You can read more about me on my about page.
My audience
80% of people who visit Helen on her Holidays are from the UK and USA
The largest age group for visitors is 25-34 year olds, but I have a wide spread of ages visiting my content
58% of visitors identify as female
A high proportion of my audience are at the planning and booking stage of their journey – or are actually at the destination and looking for things to do
My stats
In March 2023, my site had 63,816 pageviews and 54,264 sessions
Visitors to Helen on her Holidays tend to be really engaged with my content, spending an average of 6 minutes on each page
My Moz domain authority is 26 as of March 2022
Please contact me if you'd like a copy of my media kit.
Things I can offer
I'm interested in partnering with travel brands, tourist boards, attractions and accommodation providers to create content that's interesting and useful for my audience – or for yours.
Some of my previous collaborations include:
I live between Manchester and Leeds and I'm particularly keen to work with partners from the north of England.
Comments from readers
It really makes my day when people find my content useful. Here is a selection of comments that have been left on my posts.
"This article and your insight was very helpful. We are planning our trip in August, and it is quite overwhelming. I really appreciated your advice. Can't wait to visit Norway!!"
"This is a spectacular guide. Extremely informative and helpful, thanks for taking the time to put it together."
"Thanks so much for the informative post, I am planning a trip to Italy and never even knew about Herculaneum until I scrolled through your post about Pompeii. Wow definitely on my list as I am over age 75 and know that I will be able to manage the smaller site."
"Thanks for a great intro to Ischia. V helpful, as we're planning a September ten day visit."
"Planning a trip to ischia from Naples to visit this spa tomorrow – you have answered all the questions I had with this really useful guide – thank you so much. Xx"
"Fantastically useful guide to Negombo – thank you! We followed your directions to the letter and had a fantastic day there with the kids – really simple, clear and easy to follow… now off to use your guide to Procida!!"
"This blog/post has been super useful! We followed your advice and everything was spot on. It was so easy to do both Vesuvius and Pompei yesterday thanks to your advice. Super super helpful, thank you!!!!!"
"This is the best review I've ever read! I especially LOVED the detailed directions as I have a tendency to get lost! Thank you!"
"This is an awesome read! I've been stressing and looking all over the internet for information about Pompeii and this covers all my questions. I'll be visiting from a cruise vacation in two weeks so the train stop information and the bus to Mt Vesuvius is really helpful along with bringing a refillable water bottle and all the other details you have provided here. It will help when traveling with ten year old twins. Thank you, thank you so much. Can't wait to get there."
"Very helpful, thank you! Visiting next week and had no clue but now feel prepared!"
"Hi Helen – Thanks for this post. We are planning a trip for Easter and your travel tips have been very helpful."
"Just wanted to say thank you for the tips and guides they have been magical for us and so helpful. Just wanted to say keep up the good work."
"Hi Helen, your article is superb, very clear and informative. I've been busy writing little notes down. I'm looking forward to my visit in July with family."
"Hi Helen, superb article, very useful thank you. I and my three grown-up kids (teens and 20's) are looking forward to a 3 day break in September. From your description I should have gone for a long week instead of a long weekend. Is there a way that you could set up an "if you enjoyed this article, click here to donate a £1". I for one would make a contribution. Having purchased Eyewitness & Rough Guide books on the area, your precise info has been the best source so far. Very well done Helen. And thank you. Wishing you continued good travelling."
"This is a great guide. I am taking my partner to Brussels as a treat and I was thinking of a beer tour!"
"This is awesome- our boys love history and would love to see this. Pinned so I have this when we finally get them over to Europe! Someday!!!"
Please get in touch to see how we can work together or to request my media kit.