I was kindly gifted Chocoversum chocolate tour tickets for me and my partner during our trip to Hamburg. I wasn't paid to do this review of Chocoversum and all the opinions in this post are my own and 100% honest.
The Chocoversum by Hachez chocolate museum and tour in Hamburg was one of my favourite things to do in Hamburg. Here's my review of the Chocoversum Choco-Tour, together with some useful information for your visit to Hamburg's chocolate museum.
What's it like to visit Chocoversum?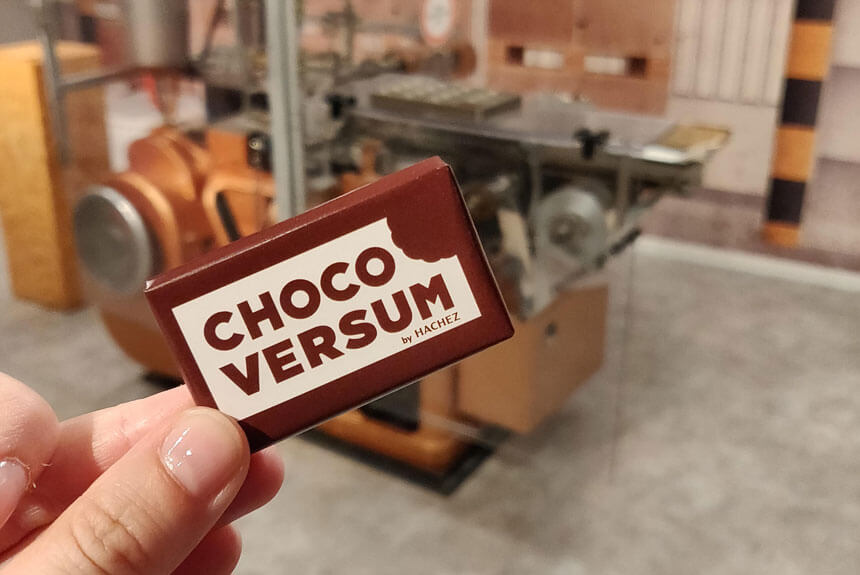 Chocoversum isn't so much a chocolate museum as a chocolate experience. You have to take a 90-minute tour rather than wandering round yourself, but that's a good thing as the guides are really fun, knowledgeable and engaging. Tours are currently offered in both English and German and start at specific times. If you want to be sure of getting onto a tour then you should book in advance. We booked a mid-morning slot and there were around 10-12 people on our tour.
When it's time for your tour to start, your guide will gather your group together and as you pass through the entry gate you're given a wafer biscuit, which might seem a bit odd. But as you enter the first room, all becomes clear. Right in the middle of the room, there's a giant chocolate fountain for you to squirt delicious melted chocolate onto your wafer – just the first of many tastes of lovely chocolate on the tour.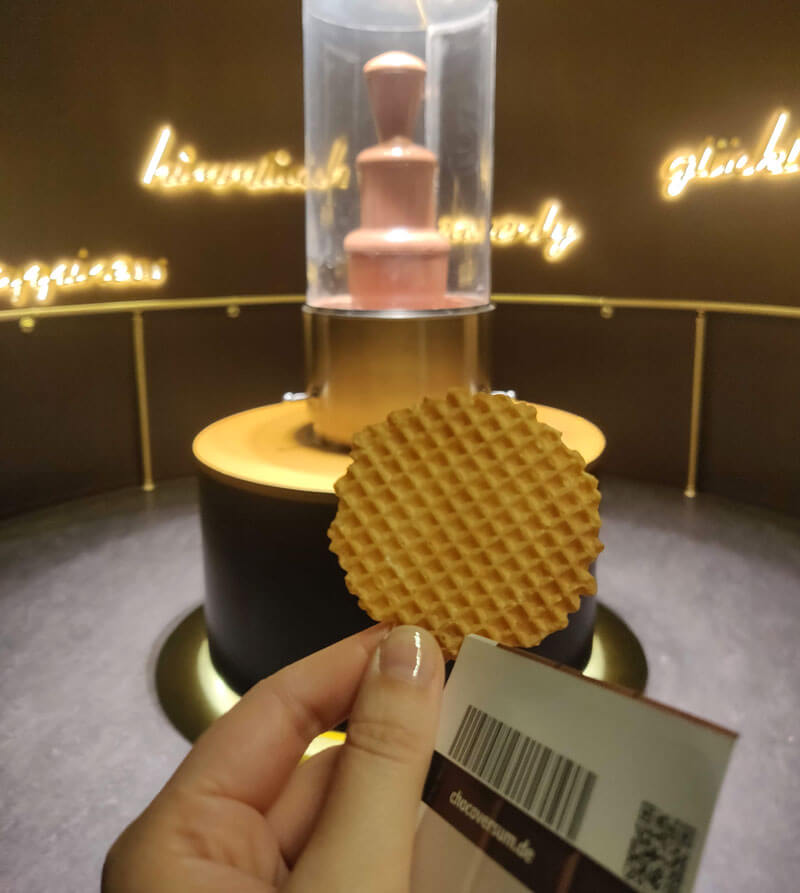 I'm terribly sorry that I can't remember the name of our tour guide as she was great. She was really funny and she spoke fantastic English. If anyone from Chocoversum reads this and recognises her in the pictures please do let me know her name!
After you've all tasted the chocolate and eaten your wafer, the tour moves on to the plantations where cocoa beans grow. Most of the world's cocoa bean trees grow in an area ten degrees either side of the Equator in countries like Ghana in West Africa, Brazil and Ecuador in South America and Indonesia in Asia. The Chocoversum guide then takes you on a journey from the farms where the cocoa beans grow, across the sea to the warehouses just across the canal from the museum in Hamburg's Speicherstadt.
Making your own chocolate bar at Chocoversum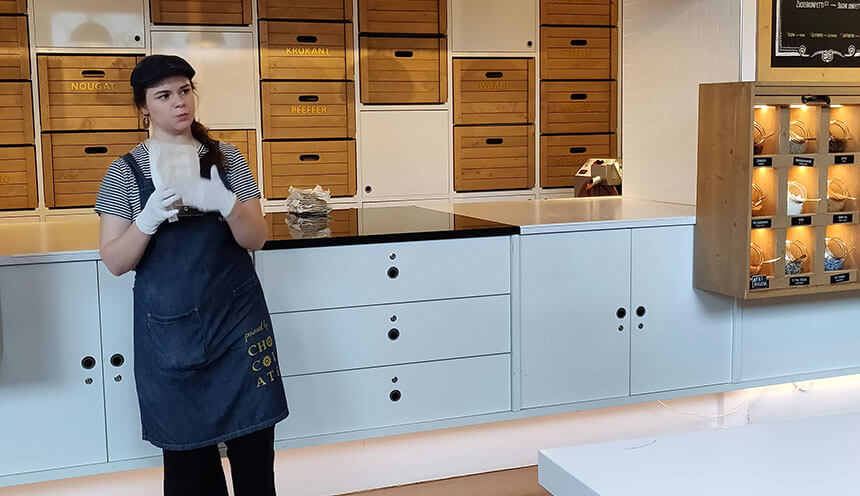 The next section of the tour at Chocoversum was my favourite part – we got to make our own chocolate bars!
We were led into a lab-like white room, with giant glass-doored fridges at one end. Through the fridge doors we could see trays filled with bars and bars of chocolate made by previous tour groups, and now it was our turn. Our guide asked us to choose a table to work at and then started pouring thick, melted chocolate into clear plastic chocolate bar moulds – one each, with a choice of milk chocolate or dark chocolate. We both chose dark chocolate (for the health benefits, obviously!) and set to work decorating our bars with our favourite topping ingredients.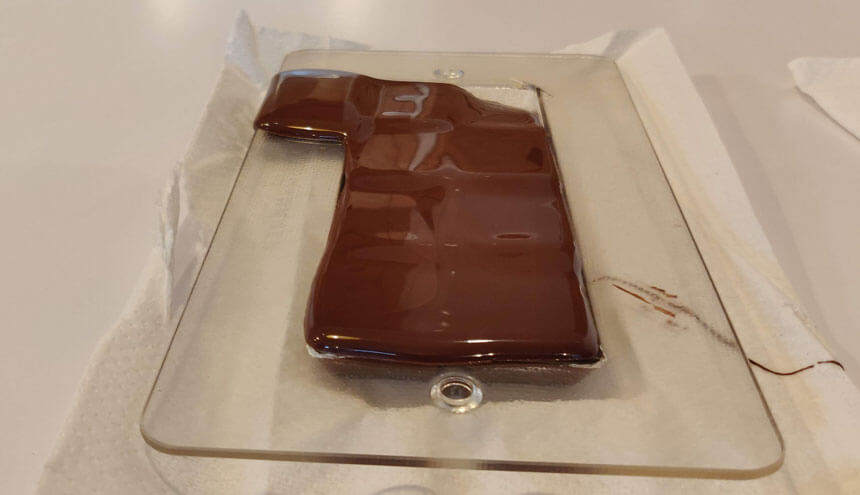 On the wall in the chocolate-making room, they have a massive selection of delicious toppings that you can choose to put on your chocolate bar. On top of my dark chocolate base I put crumbled amaretti biscuits, desiccated coconut and chopped apricots. David went for gummy bears, chocolate sprinkles and chocolate M&Ms.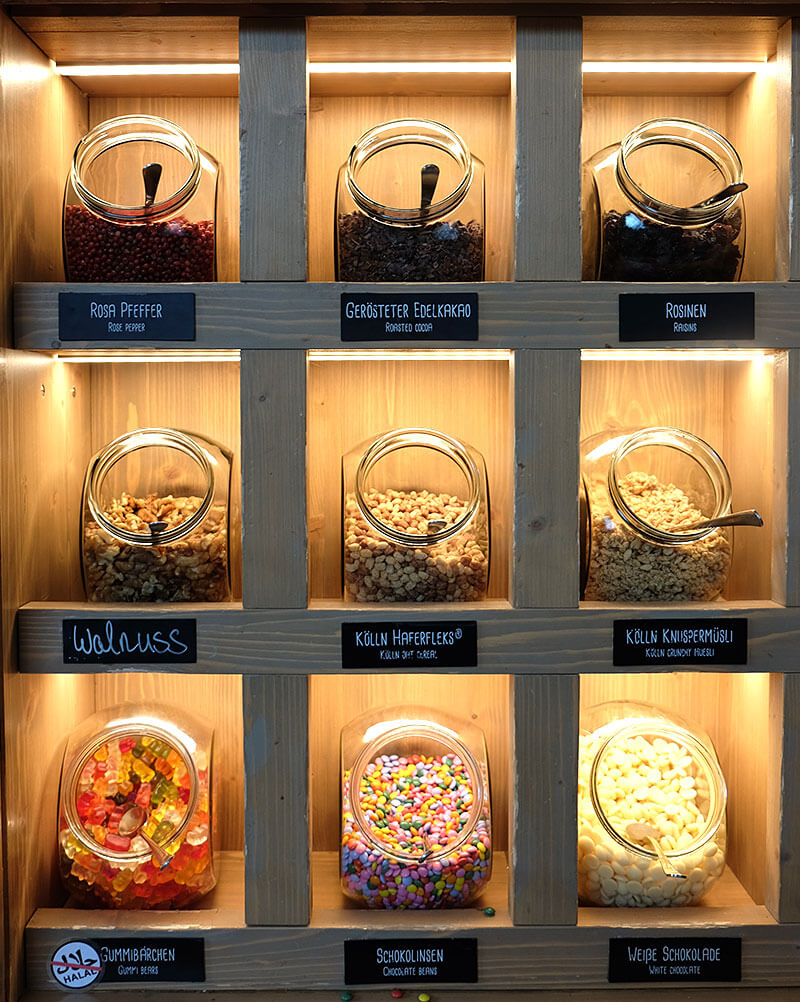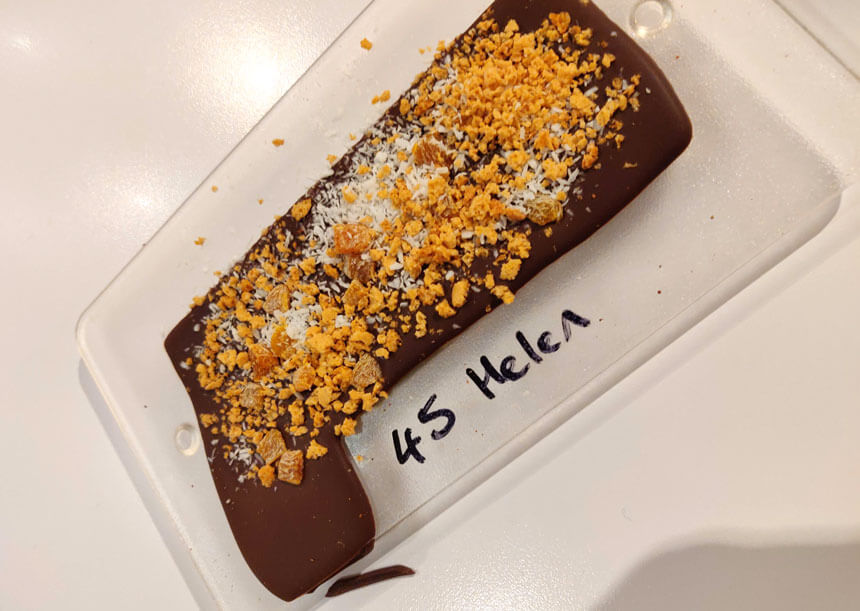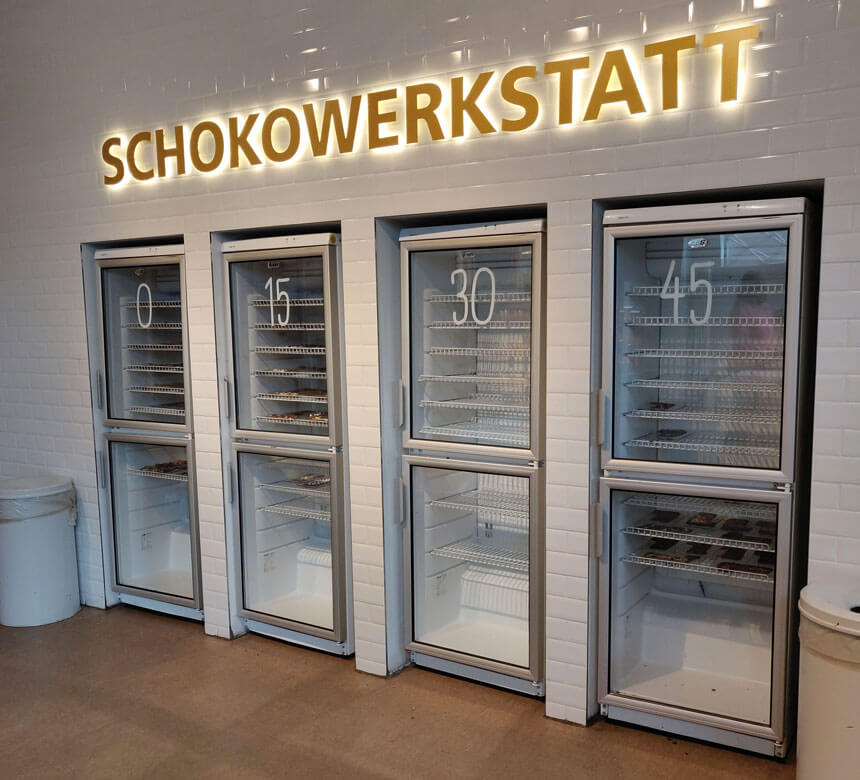 When everyone had finished topping their chocolate bars, we put our bars into the fridge with the others, all labelled up with our names and group number. The next time we saw them was at the end of the tour.
Finding out how chocolate is made on the Chocoversum chocolate tour
With our lovingly-made chocolate bars safely in the fridge to cool and harden up, we moved on to the next section of the tour. Our guide led us through the whole chocolate-making process, from opening up the giant cocoa pods to reveal the beans inside, to fermentation, drying and grinding. At each stage our guide either showed us what was going on or gave us a taste. The first point where the beans actually started tasting like chocolate was the crushing and roasting stage – I often put raw cocoa powder in cereal or smoothies for my breakfast and the little chunks of crushed cocoa beans tasted just like that.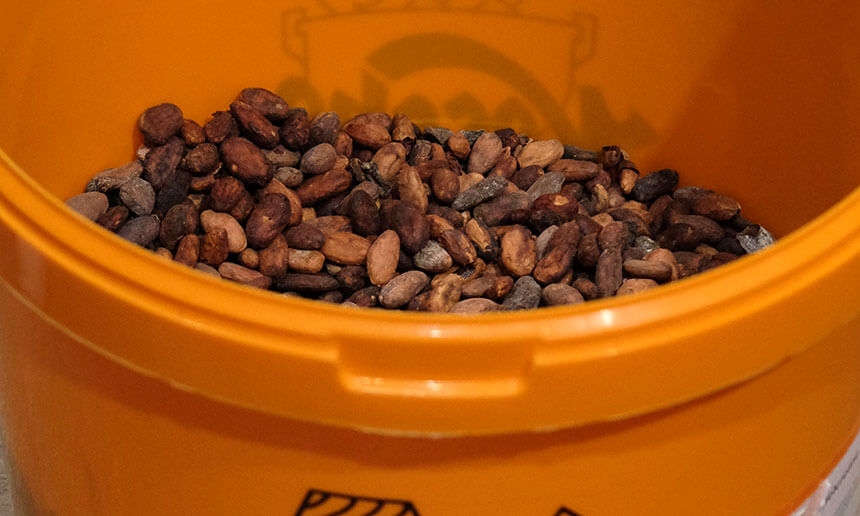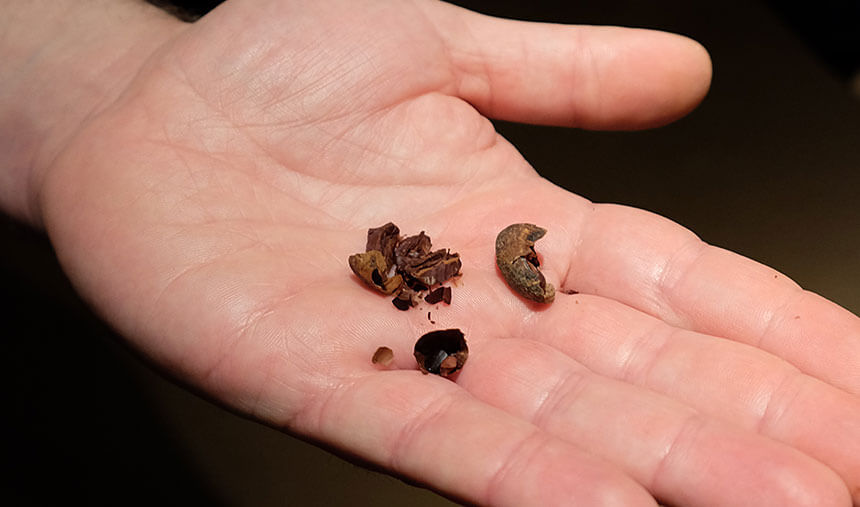 The most delicious stage was the milling stage, where the little cocoa nibs are ground into cocoa "liquor". Our Chocoversum guide gave all of us a taste of the cocoa bean and cocoa butter mix and it was absolutely amazing – like the most melt-in-your-mouth chocolate I've ever had.
Next comes a long kneading stage of up to seven days. The kids in our tour group were astonished by the huge shiny machines and our guide was really able to bring the process to life for them. There are large mirrors above all the machines so you can see exactly what's going on inside.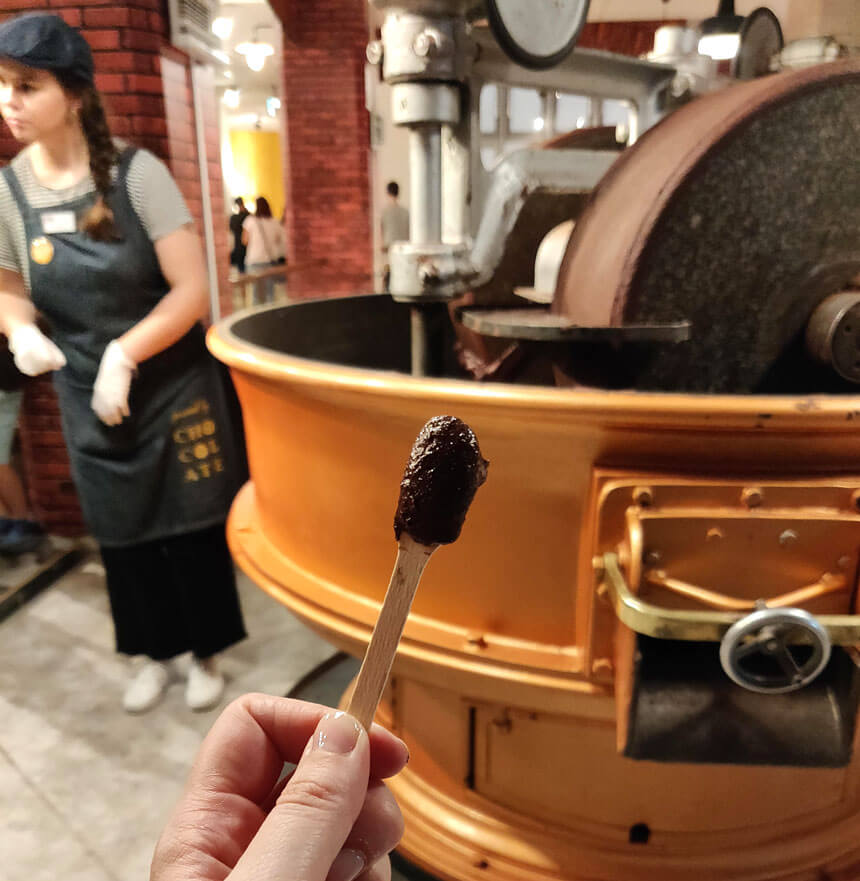 We were getting towards the end of the tour now and the finished product wasn't too far away. As we heard about the tempering process that makes the chocolate hard and shiny, and the final moulding and packaging process, we were given mini bars of Chocoversum chocolate to nibble on. Once the guided tour finished, there were some fun photo opportunities with signs and props. Our guide had disappeared to retrieve the chocolate bars we'd made earlier and there was a lot of excitement as she handed us our creations.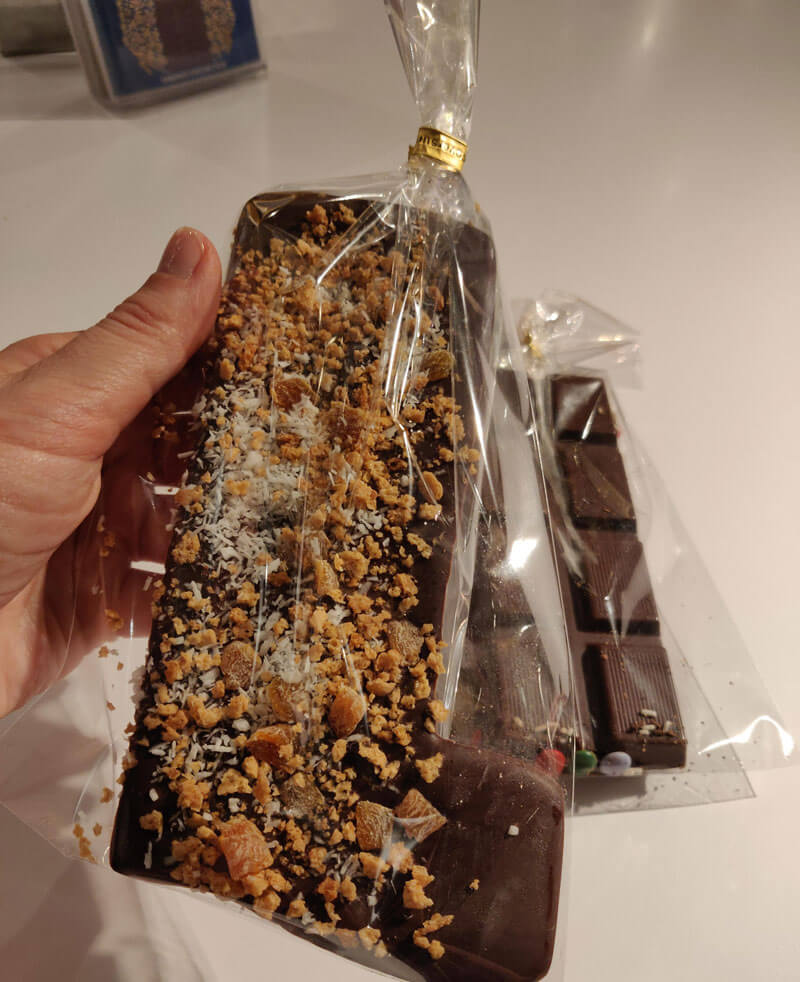 The tour ends at Chocoversum's gift shop, where you can buy all kinds of chocolate-related gifts, some stranger than others – pesto with chocolate anyone?
Chocoversum review: My verdict
I found the Chocoversum Choco-Tour fascinating, fun and delicious. Our tour guide was really engaging and went at just the right speed – not labouring over any points and not rushing either. There were three young children in our group and the tour guide even managed to hold their attention throughout the 90-minute tour.
Making our own chocolate was a lot of fun. We could add three of the wide selection of toppings, and the finished chocolate was delivered to us at the end of the tour wrapped in clear plastic with a gold ribbon. If you could manage not to eat it straight away, a unique bar of Chocoversum chocolate would make a great souvenir from Hamburg. Of course, ours didn't make it home in one piece!
The standard Chocoversum ticket price is €15 for adults, but discounts are available at quieter times. I thought a visit to Chocoversum was good value for money, and you can save money by using the Hamburg Card when you visit. As everything is inside, it'd be a great activity for a rainy day. I actually visited on my birthday and it was a fun thing to do as a birthday treat.
Is visiting Chocoversum included with the Hamburg Card?
If you've bought a Hamburg Card, you can get a discount on the Chocoversum entry fee. The Hamburg Card discounted price is €12 for adults (a saving of €3 on the €15 standard price) and  €8.80 for children (a saving of  €2.20 on the  €11 standard ticket price). The Hamburg card also includes free public transport in and around Hamburg (including the excellent Hamburg harbour ferries) and discounts on a range of other museums, attractions, shops and restaurants.
Where is Chocoversum?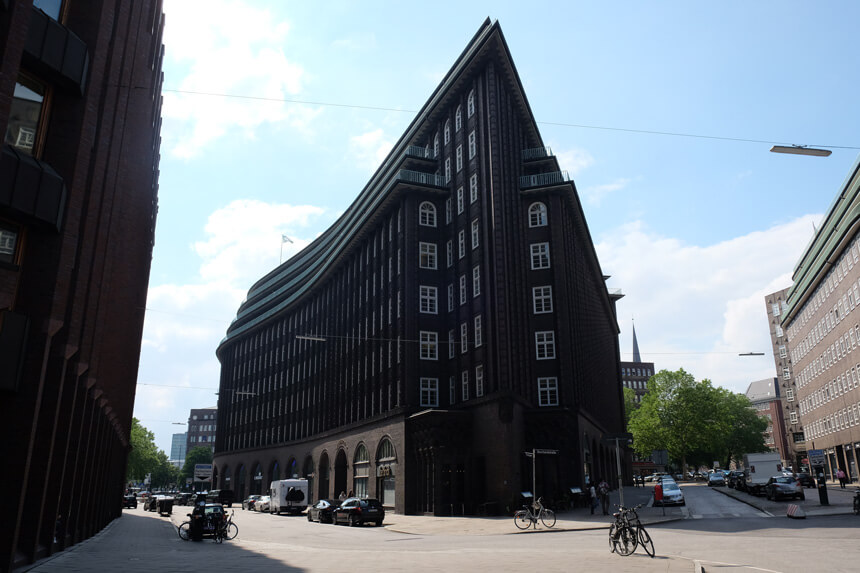 Chocoversum is on Pumpen street in the Kontorhaus district of Hamburg. The nearest U-Bahn station is Meßberg on Hamburg's U1 metro line, which is only a couple of minutes' walk from Chocoversum. The Speicherstadt historic warehouse district is just across the Zollkanal. Other attractions near Chocoversum include the Dialogue in the Dark exhibition, the Customs Museum, the Deichtorhallen art gallery and the Chilehaus building. Miniatur Wunderland is around 10-15 minutes' walk from Chocoversum.
What hotels are near Chocoversum?
The Premier Inn Hamburg City Centre and Adina Apartment Hotel Hamburg Speicherstadt are just across the road from Chocoversum. Being in the city centre, there are plenty of Hamburg hotels nearby.
Pin this Chocoversum review for later!