If you're planning a trip to Cyprus, you must take some time to visit its capital city, Nicosia. Nicosia is the world's last divided capital city, and it's full of fascinating things to do – just don't forget your passport!
In this post I'll show you the best things to do in Nicosia, plus how to cross the Green Line between the Republic of Cyprus and the disputed territory of Northern Cyprus.
Is Nicosia worth visiting?
Absolutely yes. Visiting Nicosia and North Nicosia was the highlight of my trip to Cyprus, and while it isn't particularly touristy compared to the resorts around the coast, it's an absolutely fascinating city.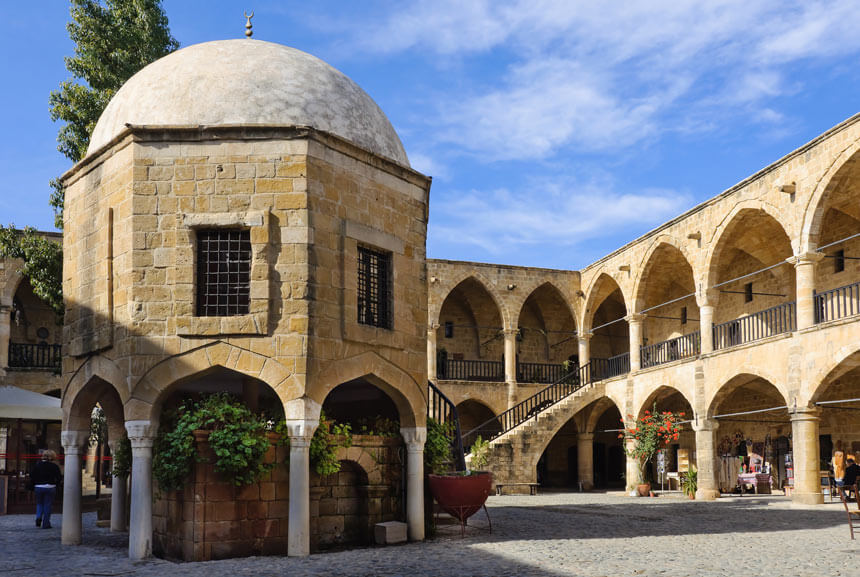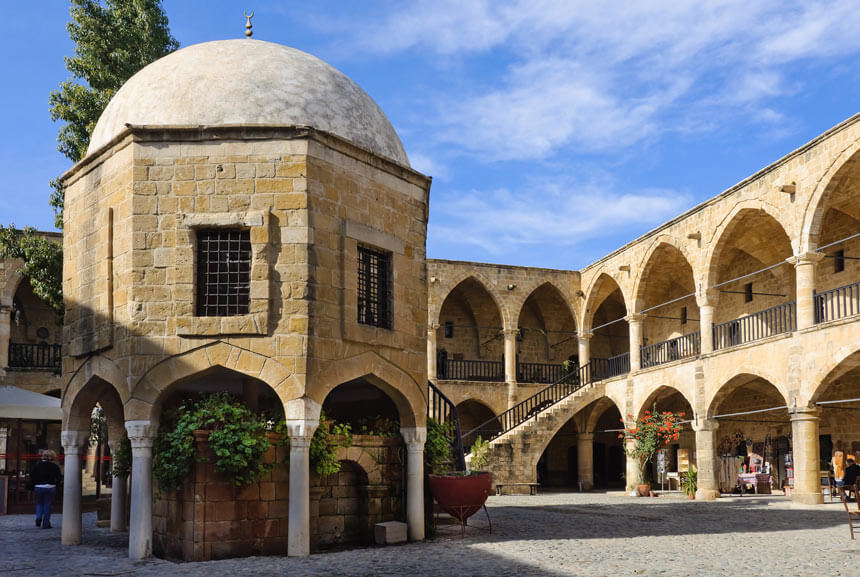 If you're at all interested in history, then you'll find lots of interesting things to do in Nicosia, and even if you're not, the experience of two such different cities just steps away from each other is unforgettable.
This post contains affiliate links – all this means is if you buy something as a result of clicking a link, I'll make a small commission that helps me run this site. There's no cost to you.
Nicosia: The world's last divided capital city
Nicosia is two capital cities in one. It's the capital of the Republic of Cyprus, which is an internationally recognised country and a member of the European Union. It's also the capital city of Northern Cyprus, a country recognised only by Turkey.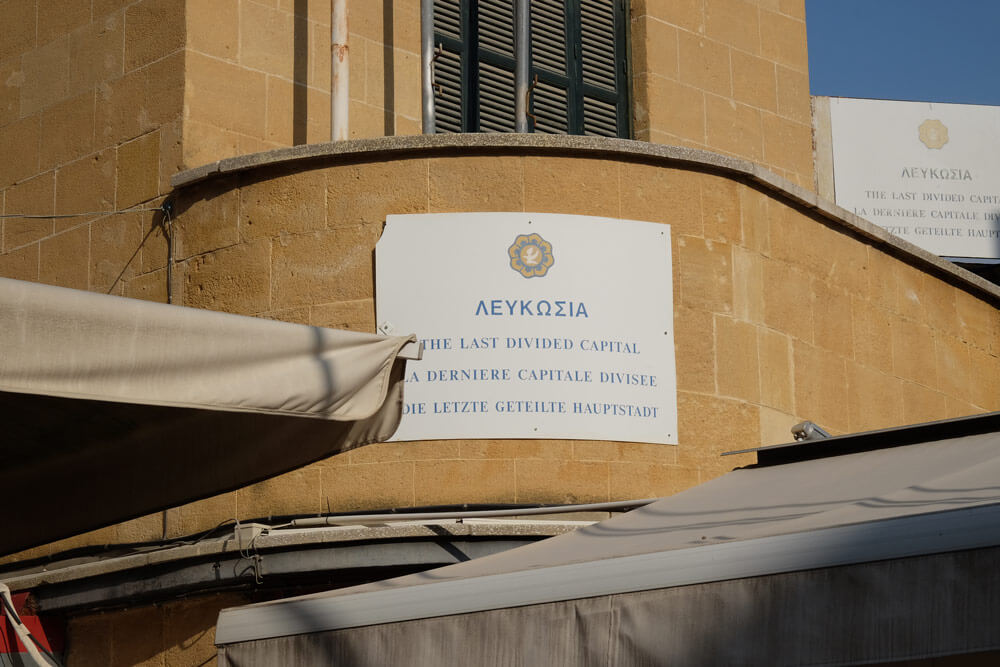 The history of Nicosia – why is it a divided city?
Like a lot of places in the Mediterranean, Cyprus has changed hands many times. The island was controlled by the Greeks, Assyrians, Egyptians, Persians, Romans, French and Venetians up to 1571, before the Ottomans took over for three centuries.
In 1878 the Ottomans passed Cyprus to Britain in return for protection against Russia. By the 1950s, discontent with British rule had come to a violent head, and the island was granted independence in 1960.
Following independence, Greek Cypriots who wanted to see Cyprus united with Greece continued their campaign for enosis, or unification. In July 1974, a coup was staged by Greek Cypriot nationalists, along with some elements of the Greek military junta. Five days later, Turkey invaded Cyprus, capturing the present-day territory of Northern Cyprus; 200,000 Cypriots, both Greek and Turkish, were displaced.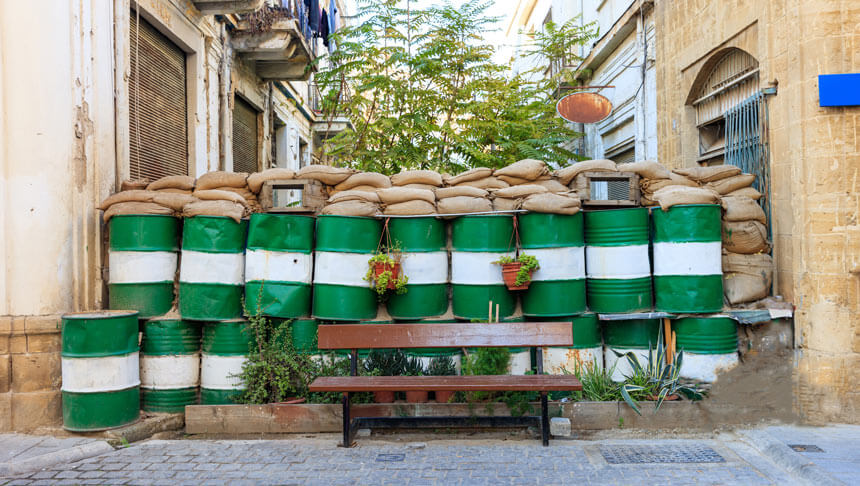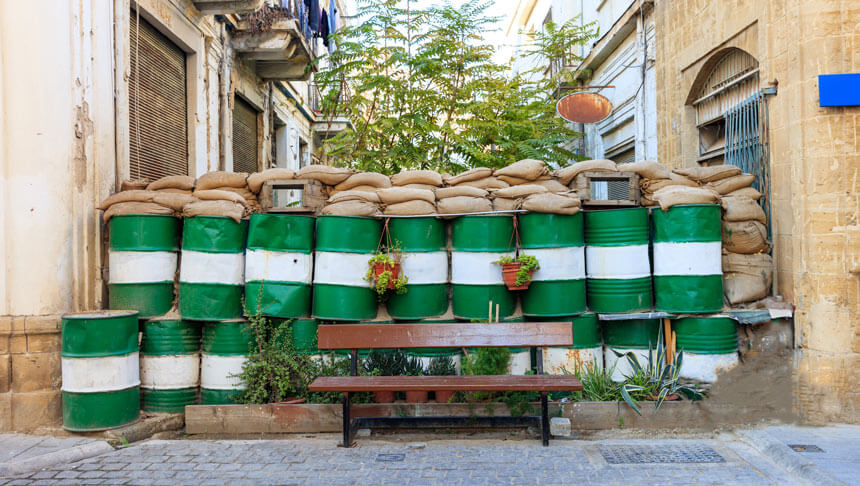 A separate, Northern Cyprus state for Turkish Cypriots was declared in 1983, despite widespread condemnation by the international community – only Turkey recognised the new state.
In recent years, relations between the Greek and Turkish states have thawed somewhat. The solid walls that prevented Cypriots from moving between the North and the Republic have been replaced with border crossings. However the situation is still delicate, and Northern Cyprus is still unrecognised by all countries apart from Turkey.
Things to do in Nicosia
All the key sights in Nicosia are within walking distance of each other. If you're visiting Nicosia from Larnaca, Paphos or one of the other resorts in Cyprus, the bus station is just outside the city walls.
Ledra Street
Ledra Street is Nicosia's main shopping street. It's not particularly picturesque or atmospheric, but it's more notable for its history than its appearance. The street became infamous in the 1950s for Cypriot nationalist attacks on the British military and was nicknamed "Murder Mile". The street was completely sealed – walled up – at the border following Turkey's invasion in 1983. The border only reopened in April 2008.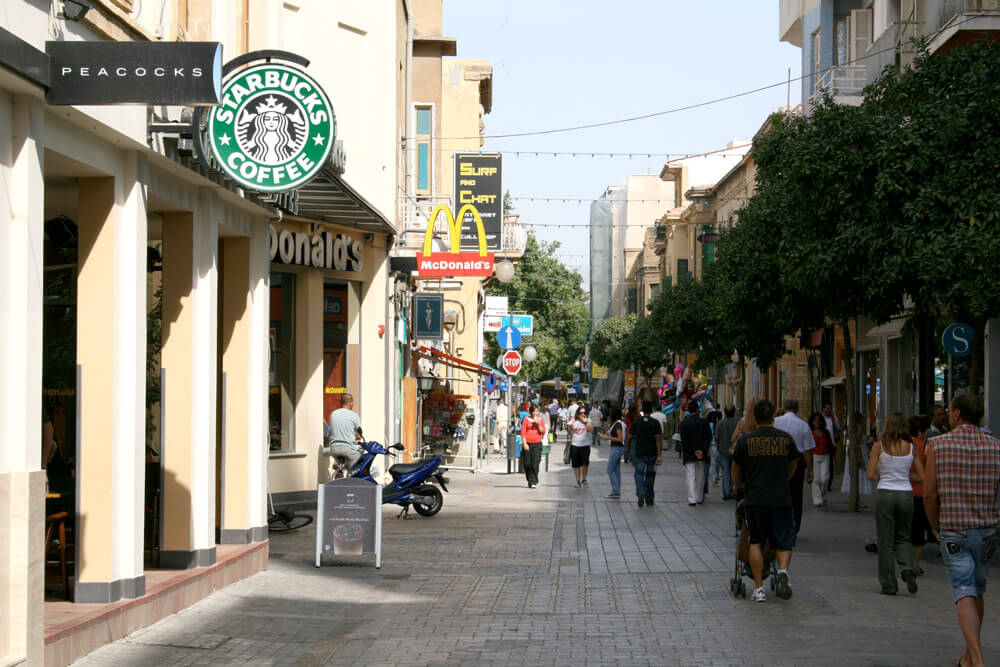 Shacolas Tower
Just off Ledra Street you'll find Shacolas Tower, one of the top things to do in Nicosia. If you go to the top, you'll find a small museum about Nicosia, but what you're really here for is the views from the observatory.
You can see for miles in every direction, including across North Nicosia and towards the mountains in the distance. On one of these mountains, Mount Pentadaktylos, you'll see an enormous North Cypriot flag – it's so large, in fact, that it can be seen from space.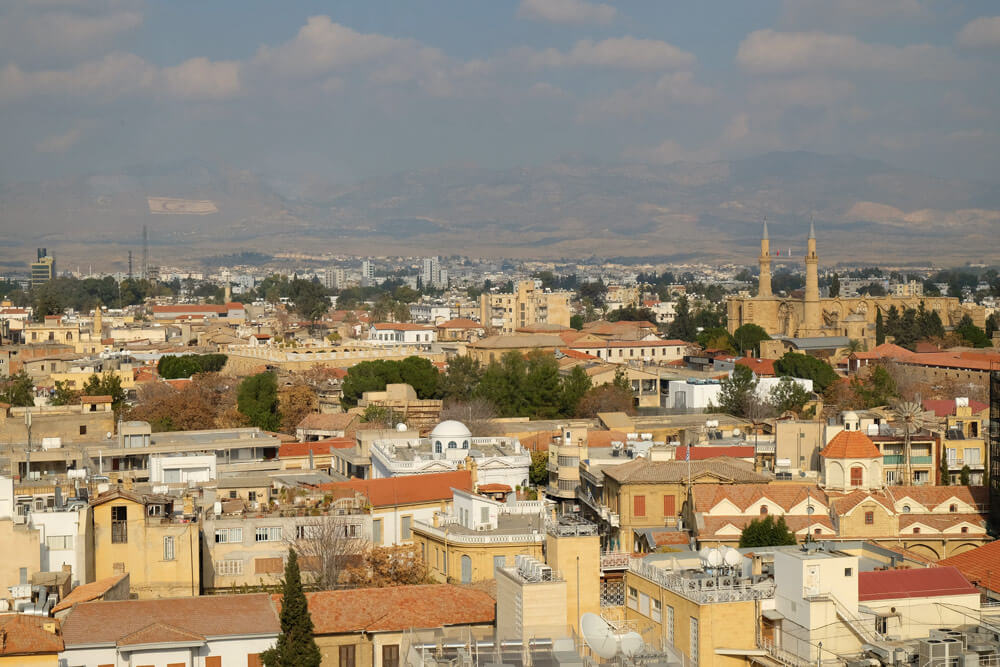 Cyprus Museum and other Nicosia museums
There are several major museums in Nicosia, covering subjects ranging from Byzantine art, to education, coins and even classic motorcycles. A good place to start is the Cyprus Museum, which tells the rich history of Cyprus through archaeology, and holds artefacts dating back to prehistoric times.
Nicosia city walls and gates
The old city in Nicosia is surrounded by an amazing, perfectly circular wall, punctuated with bastions which make the city look like a star from above. The walls were built by the Venetians in the 16th century and are still intact. Around the walls, in the old moat, you'll find a running track, gardens and even a sculpture park.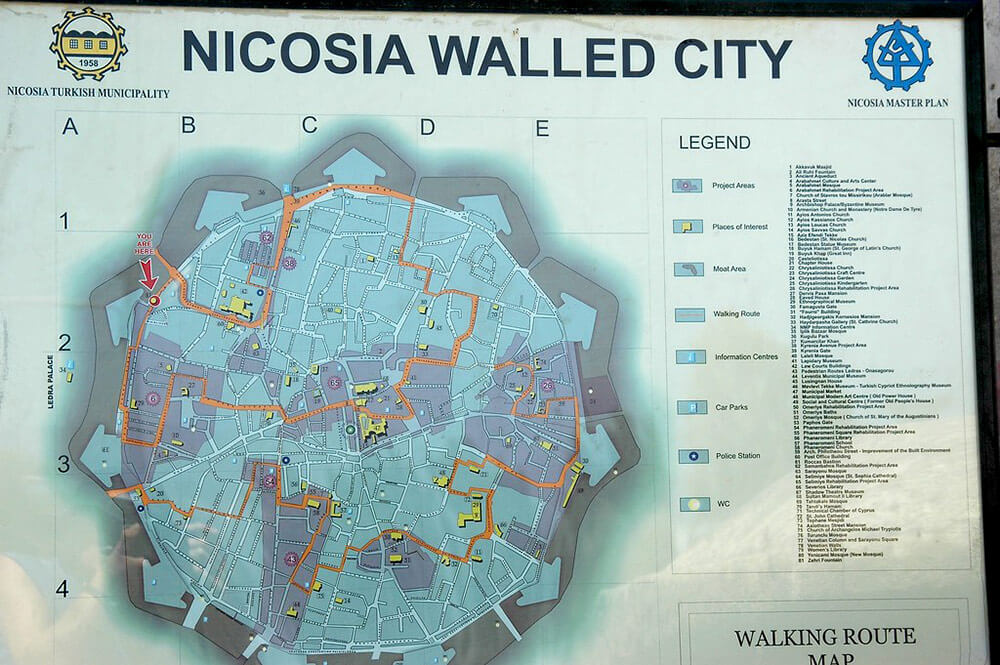 Historic gates in the walls givee access to the old city. The Famagusta Gate is the main gate of the city and the most impressive.
How to cross the border in Nicosia – the Green Line
Crossing the Green Line between the Republic of Cyprus and North Nicosia in Northern Cyprus is very easy for most visitors, as long as you didn't enter Cyprus via Turkey. The two main airports in Cyprus are Larnaca and Paphos, both of which are in the Republic of Cyprus, so if that's how you got to Cyprus, you shouldn't have any problems. If you entered Cyprus at Northern Cyprus's Ercan airport, or on a boat from Turkey, you may well not be allowed to cross.
The EU doesn't recognise Northern Cyprus as a state, and regards the whole island of Cyprus as part of the EU, so for most visitors, EU entry requirements apply. In North Nicosia you'll even see signs on buildings where the EU has contributed to their restoration, and in the 2019 elections for the European Parliament, residents of the North were able to cross the border to vote.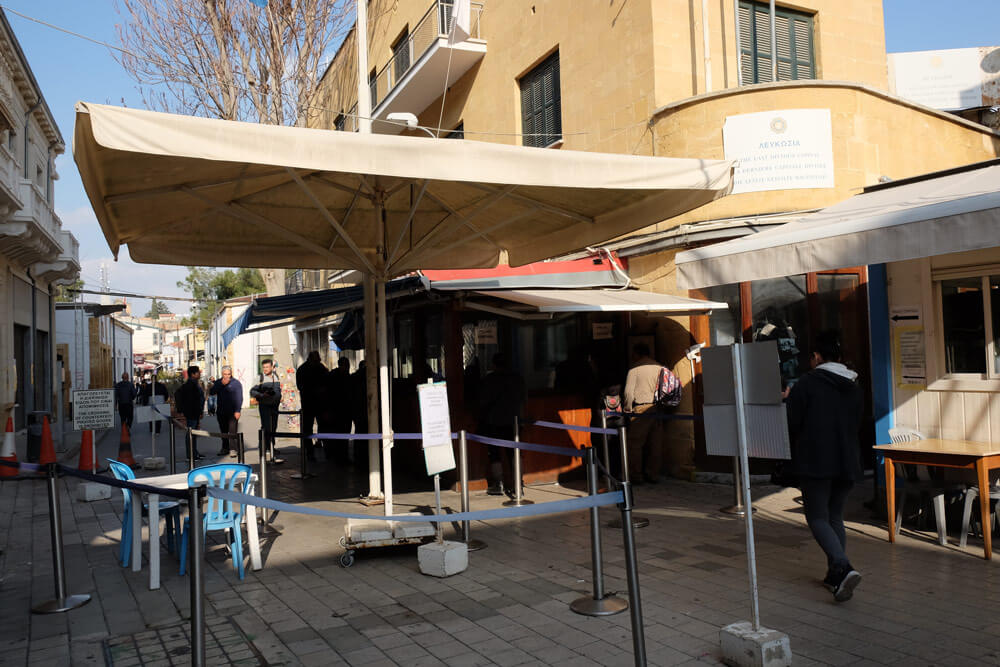 As we're from the UK and were EU citizens when we visited Nicosia, we could cross the border into Northern Cyprus from the Republic very easily and this has continued after Brexit. We first showed our passports at a Republic of Cyprus (the south) border post, then again at a Northern Cyprus border post. We weren't asked any questions, and we weren't asked to declare anything that we were carrying with us.
I have heard that the Republic border guards can be tough if they think you're carrying stuff back over the border from North Nicosia that you intend to sell. After you're through the Northern Cyprus border post you'll cross a buffer zone, guarded by UN Peacekeepers, then you'll arrive in North Nicosia.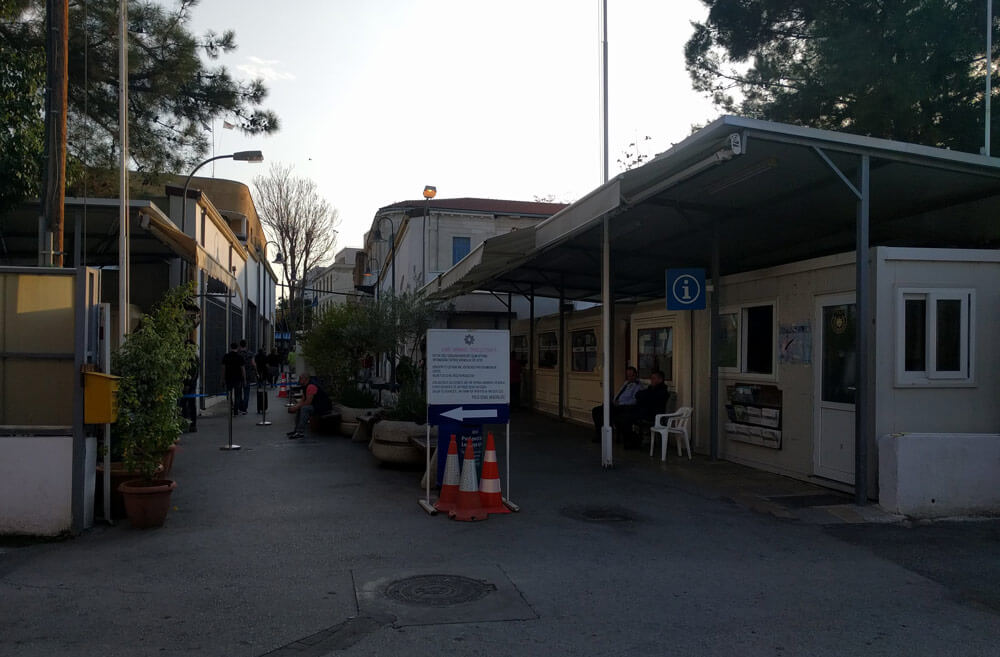 For most nationalities, including passport-holders from the USA, Canada and Australia, you'll find crossing the border just as easy. It's best to check whether you're likely to have any issues with the border crossing in Cyprus before you leave though – your government should have information and travel advice on their website.
Is it safe to cross the border in Nicosia?
Crossing a border into an unrecognised country does sound a bit scary, especially for anyone who has memories of the Berlin Wall. It's also a bit alarming to see the abandoned buildings and warning signs in the UN-administered buffer zone separating the two borders. It's important to take crossing the Green Line seriously, but it is safe to cross the border into North Nicosia, and in fact I found the experience one of the most interesting things to do in Nicosia.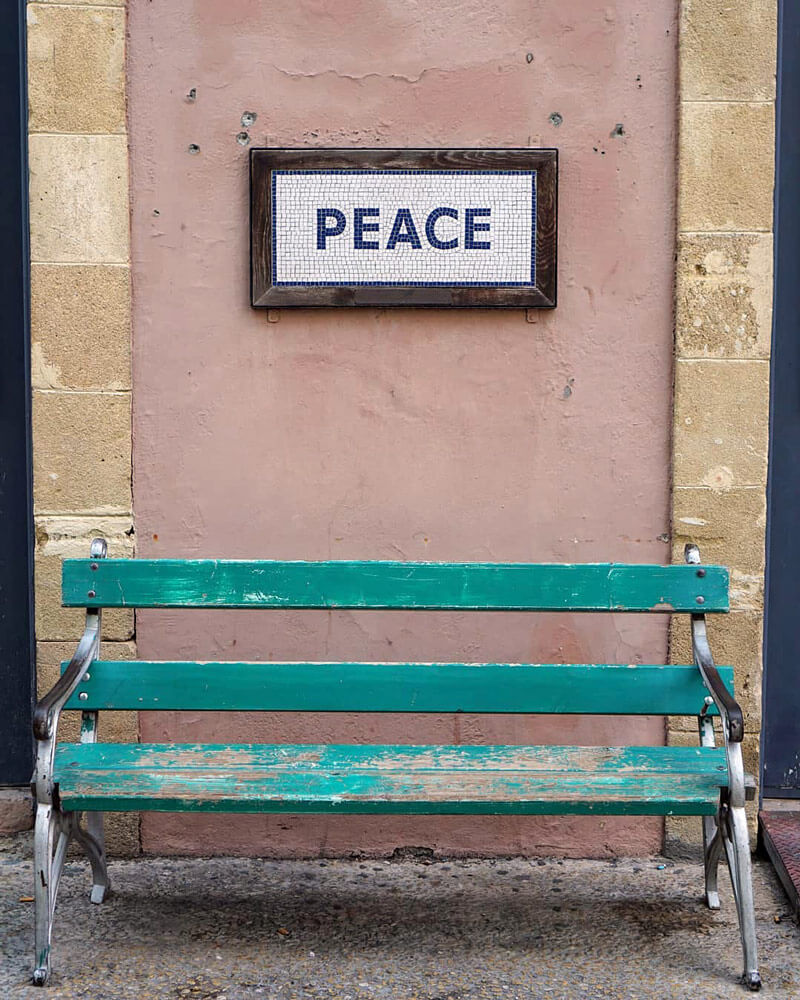 Is it worth crossing the border in Nicosia?
It's definitely worth crossing the Green Line border in Nicosia between the Greek and Turkish parts of the city as seeing both sides is one of the best things to do in Nicosia, if not the whole of Cyprus. While the Greek part of Nicosia is worth a visit and has several interesting places to visit, for me the most fascinating thing about Nicosia was the contrast between the Greek and Turkish zones. Within a few steps, the atmosphere of the city changes completely.
Things to do in North Nicosia
As soon as you cross the Green Line into North Nicosia, you immediately feel like you're in a different country. Ledra Street in the Republic of Cyprus is a fairly standard European shopping street, with the obligatory Starbucks and H&M. As soon as you go through the Ledra Street crossing, it's like being in Turkey. Small independent shops selling definitely 100% legit branded sportswear replace the chain stores, and kebab shops and pavement cafes serving Turkish brands of beer replace McDonalds.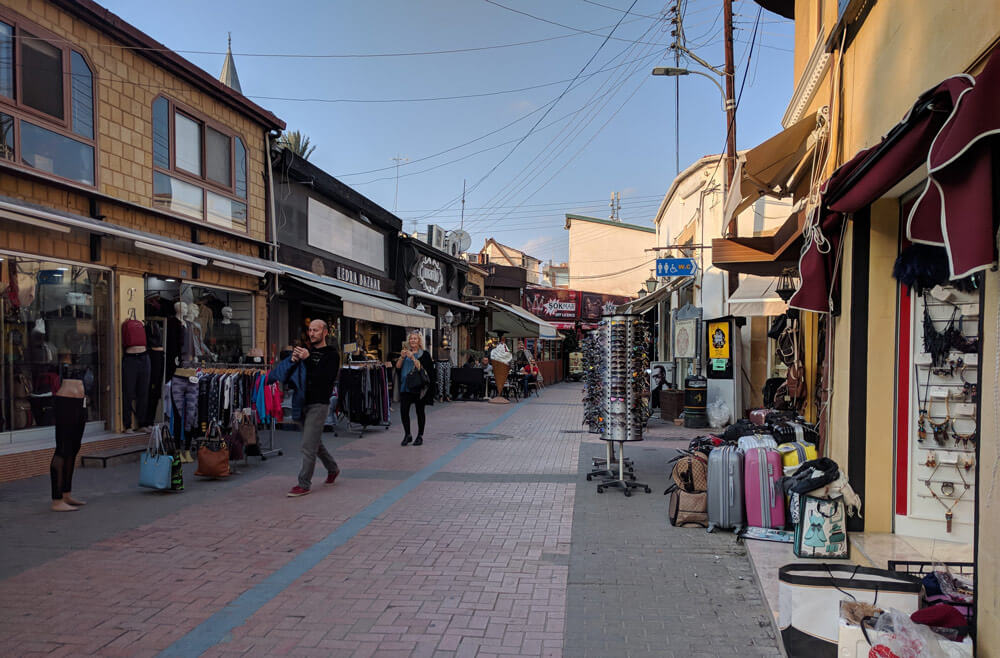 Selimiye Mosque
The most interesting place to see in the Turkish Cypriot part of Nicosia is Selimiye Mosque. If you're familiar with the Gothic cathedrals and churches of western and central Europe, then Selimiye Mosque is a very confusing sight – all flying buttresses, typically Gothic arches and columns that suggest a cathedral-like layout. That's because this mosque was initially a Roman Catholic cathedral – the Cathedral of Saint Sophia.
The foundation stone was laid in 1206 but earthquakes held up construction and it wasn't consecrated as a Christian church until 1326 – even then, the building wasn't fully complete. Further earthquakes over the next two centuries caused more damage.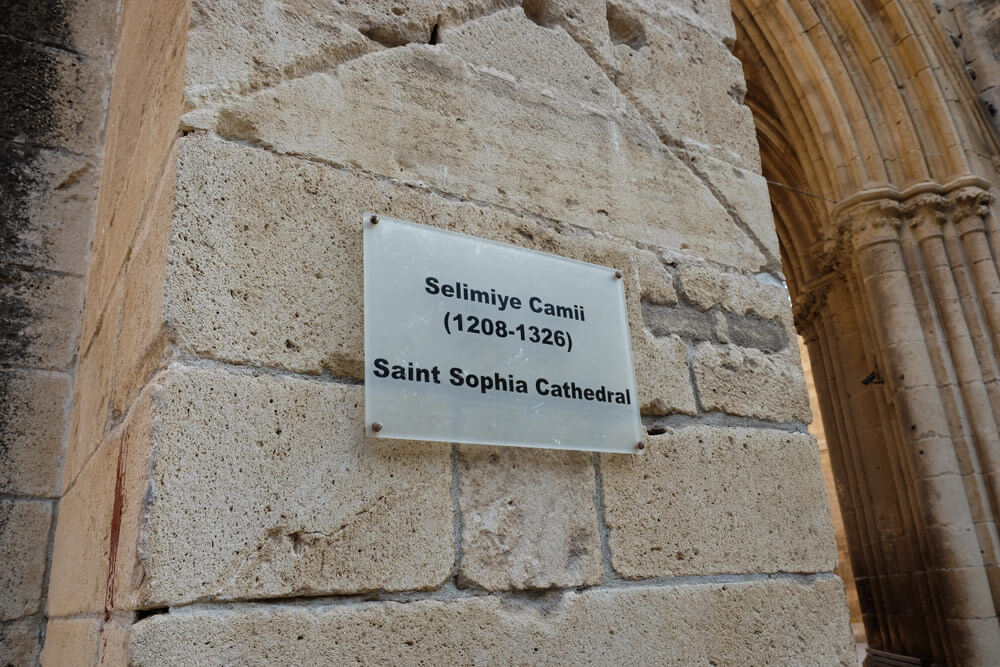 In 1570, the Ottomans besieged Nicosia. When the city finally fell after 50 days, the cathedral was officially converted into a mosque and Christian artefacts and symbols were removed from the building. The two minarets were added later that year.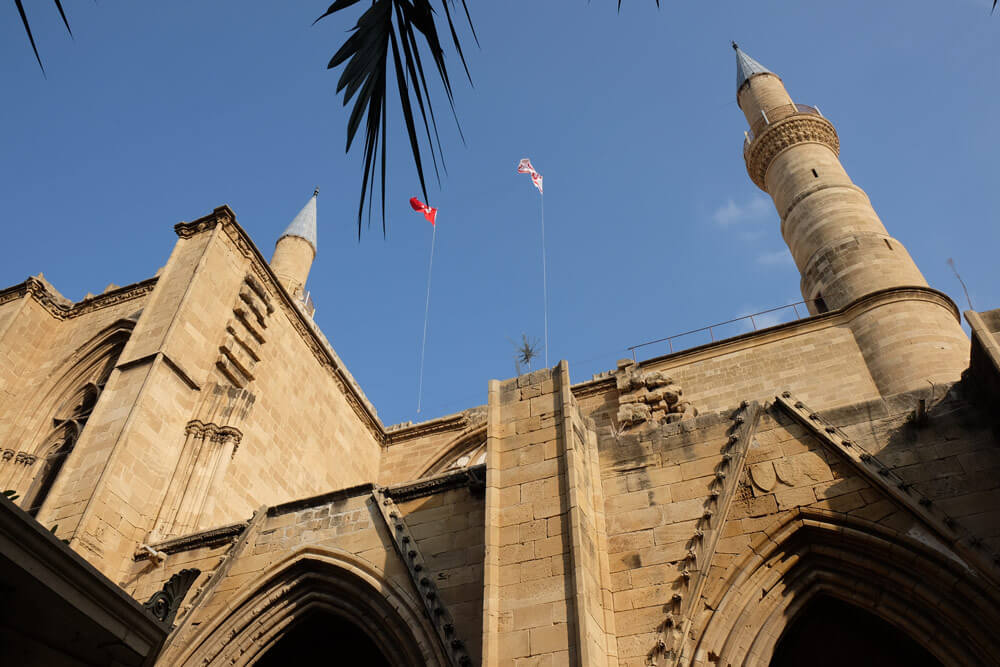 Like Seville Cathedral, which started as a mosque and was converted into a church, Selimiye Mosque is a fascinating place to visit. The conversion of this cathedral into a mosque was a bit more rough-and-ready than the conversion in Seville, and you can clearly see where stone carvings have been removed around the outside of the building – for me that just made it even more interesting. Selimiye Mosque is still an active place of worship, but respectful visitors are free to enter.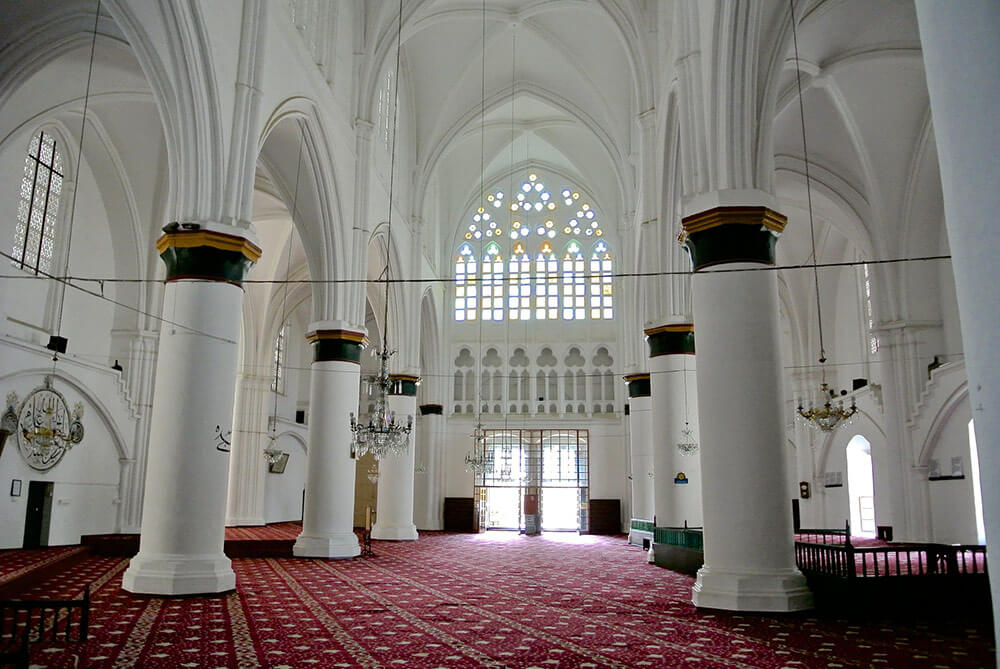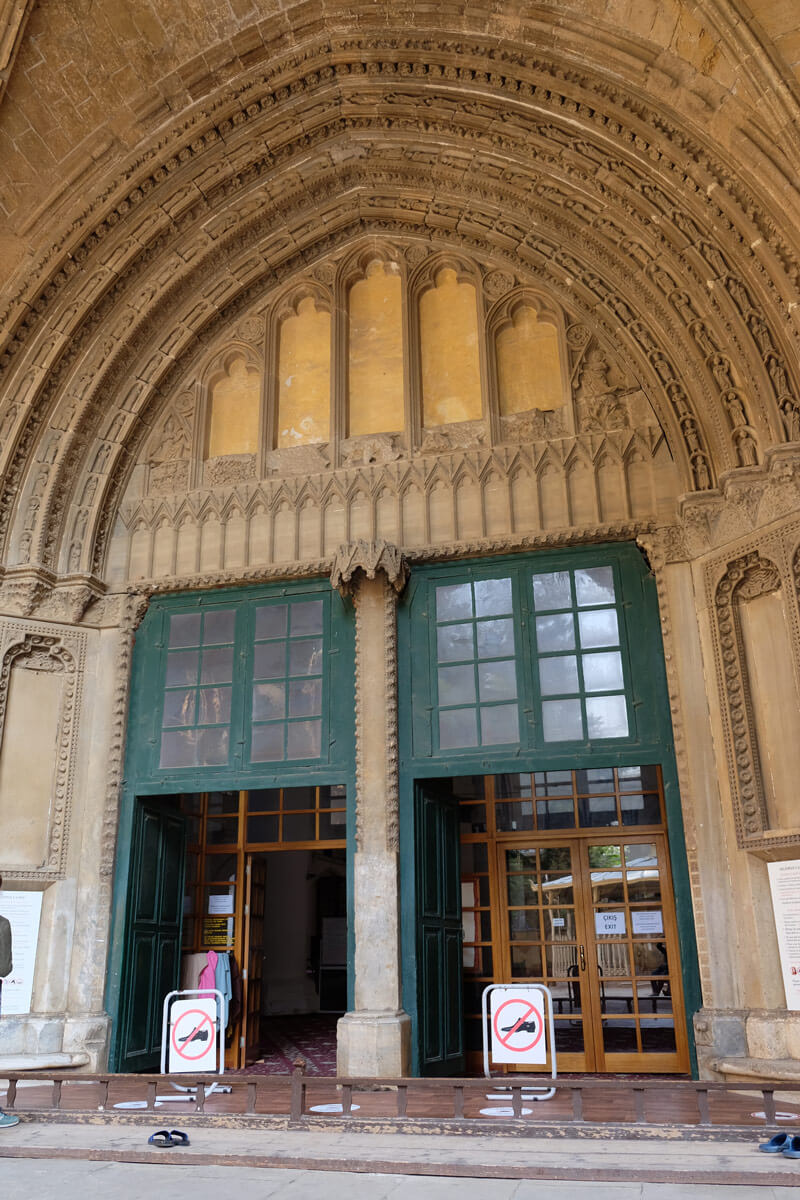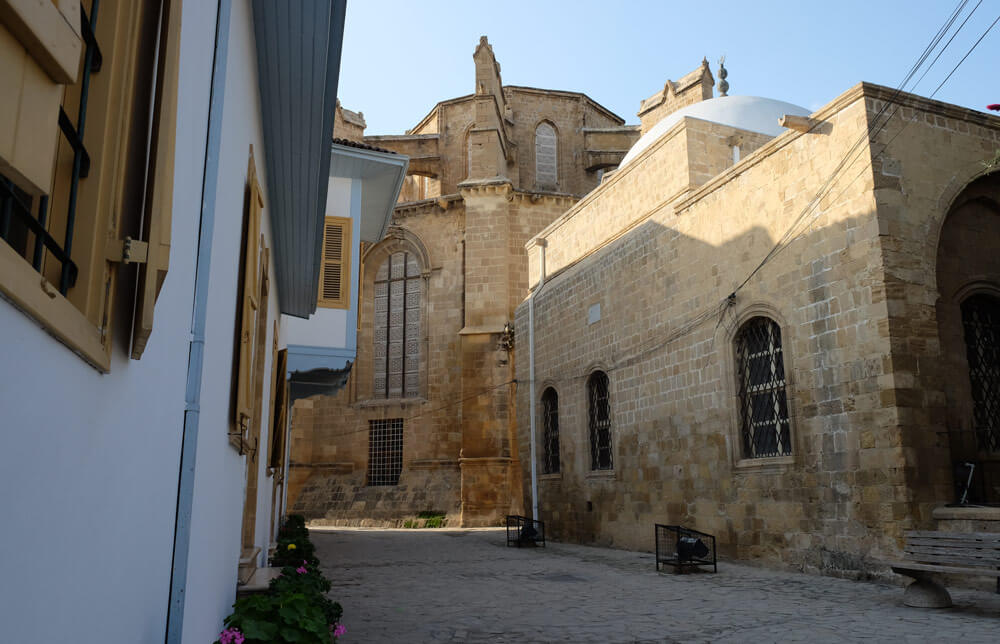 Büyük Han
The other sight that you shouldn't miss in North Nicosia is Büyük Han, or the Great Inn. Built in 1572 by the Ottomans, Büyük Han is a caravansarai where travellers and traders could rest. It's a large, square, two-storey building with a central courtyard; traditionally the ground floor would have been used for commerce and the upper floor for accommodation. There's a small, domed mosque in the centre of the courtyard where travellers could pray.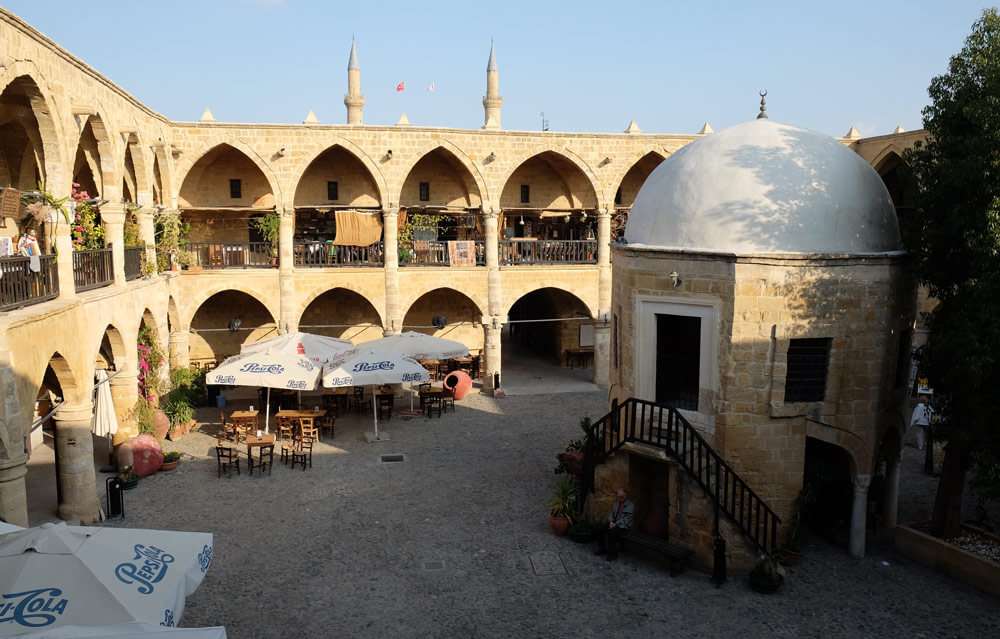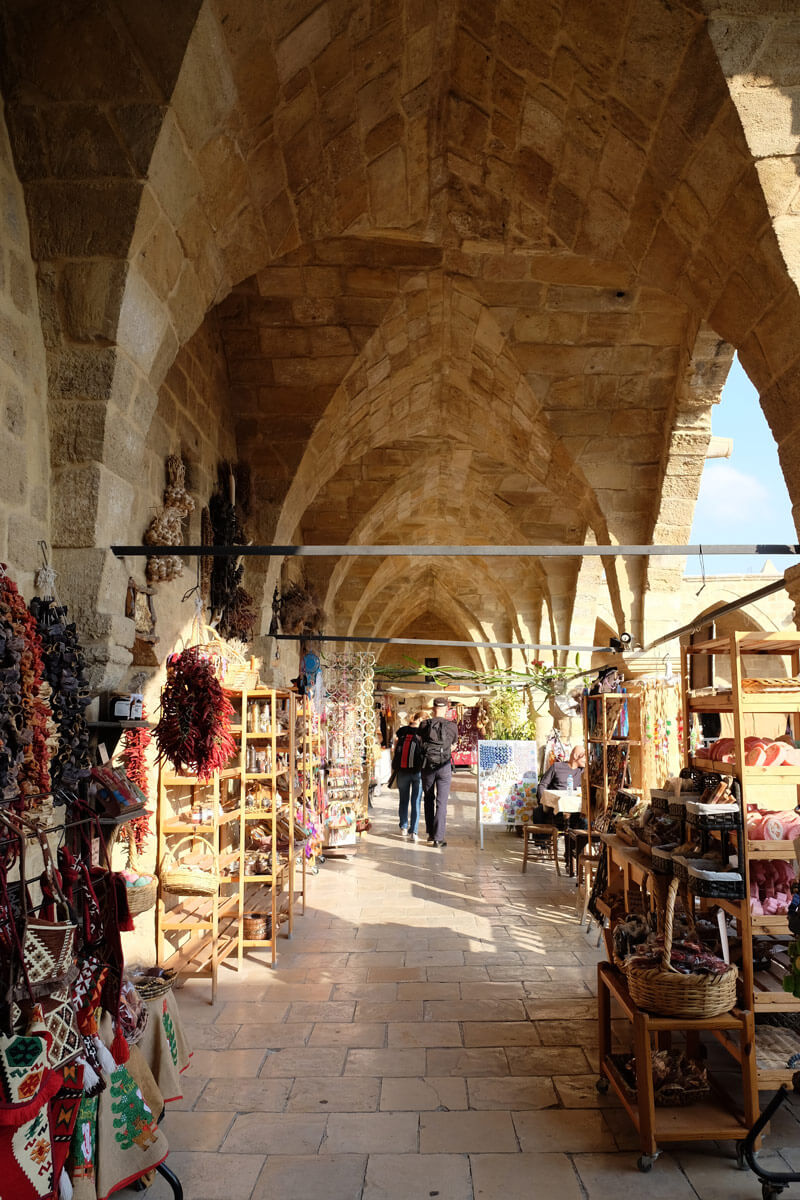 Büyük Han was restored during the 1990s, and visitors today can enjoy a drink or some food at the restaurants in the courtyard, just as hungry travellers could 400 years ago. Upstairs you'll find a wide range of craft shops selling interesting souvenirs – I picked up a gorgeous olive wood bowl as a present for my mum.
Relaxing at pavement cafes
There are lots of attractive pavement cafes in the Turkish part of Nicosia, where you can relax and take in the atmosphere. My favourites were in a square behind the Selimiye Mosque, inside Büyük Han, and in the shopping area near the border post. Relaxing with a Efes beer and some Turkish pizza is one of the best things to do in Nicosia before you head back across the border.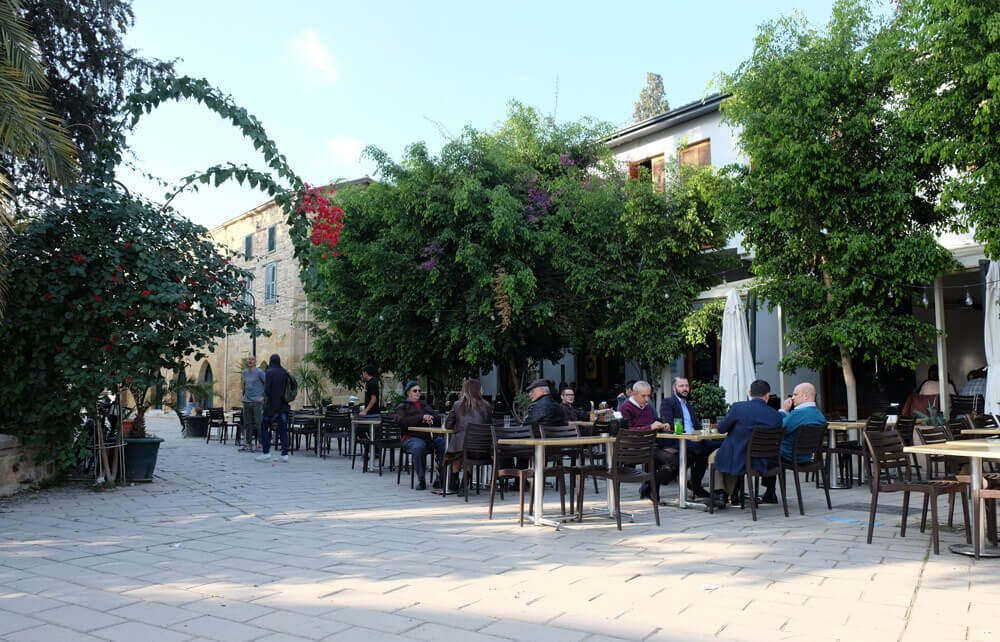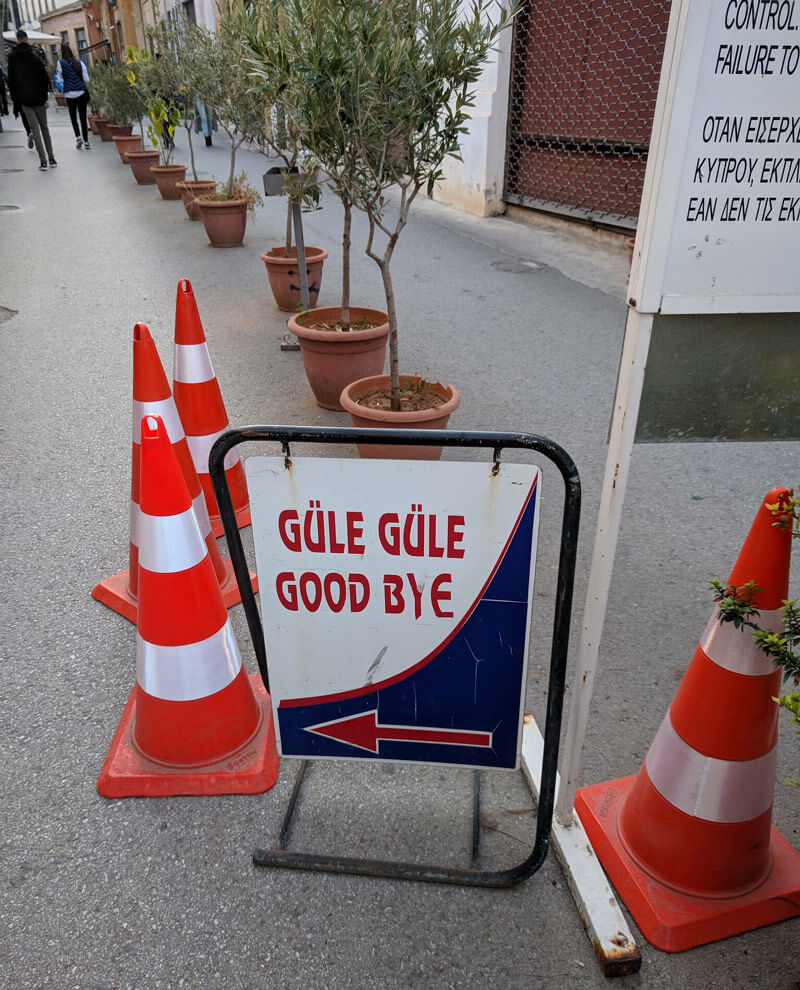 How to get to Nicosia
If you're staying on the southern coast of Cyprus, in or near Larnaca, Limassol or Paphos, then visiting Nicosia is an easy and fascinating day trip.
By bus
The simplest way to get from Larnaca to Nicosia is by public bus. Regular buses to Nicosia leave from the seafront in Larnaca and take about an hour to get to the bus station in Nicosia. They're regular and pretty comfortable – our return bus to Larnaca was even showing episodes of Poirot on the TV screen. The bus station in Nicosia is just outside the city walls.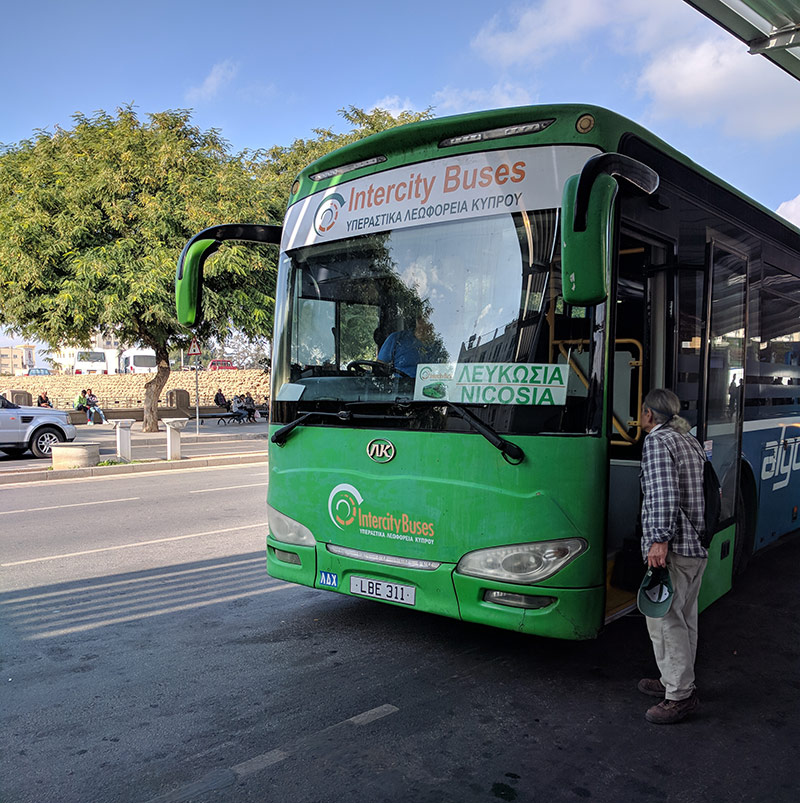 Buses also run to Nicosia bus station from Limassol (around 1 hour 45 minutes) and Paphos (2 hours).
Guided tours to Nicosia
There are a number of full-day guided tours available from resorts along the south coast, including Limassol and Paphos. These guided tours will take you around the best things to do in Nicosia and North Nicosia, and can be a good choice if you're particularly nervous about the Green Line border crossing.
I hope you've enjoyed this guide to things to do in Nicosia. Would you visit Nicosia?
Pin it for later!