If you're planning a visit to Manchester, it's particularly fun to visit in November and December when the city is bursting with festive spirit. Here are my recommendations for one fabulous day in Manchester at Christmas time.
First, you need to fuel up for your day out in Manchester at Christmas. Most hotels in Manchester offer breakfast, but if you need to fend for yourself then there are plenty of amazing breakfast spots in the city centre. We started our morning with my favourite smashed avocado toast at Mackie Mayor. This buzzing take on a food court set in an old market hall is a great option for a casual meal, with something for everyone, from pizza to bao buns, coffee to cocktails.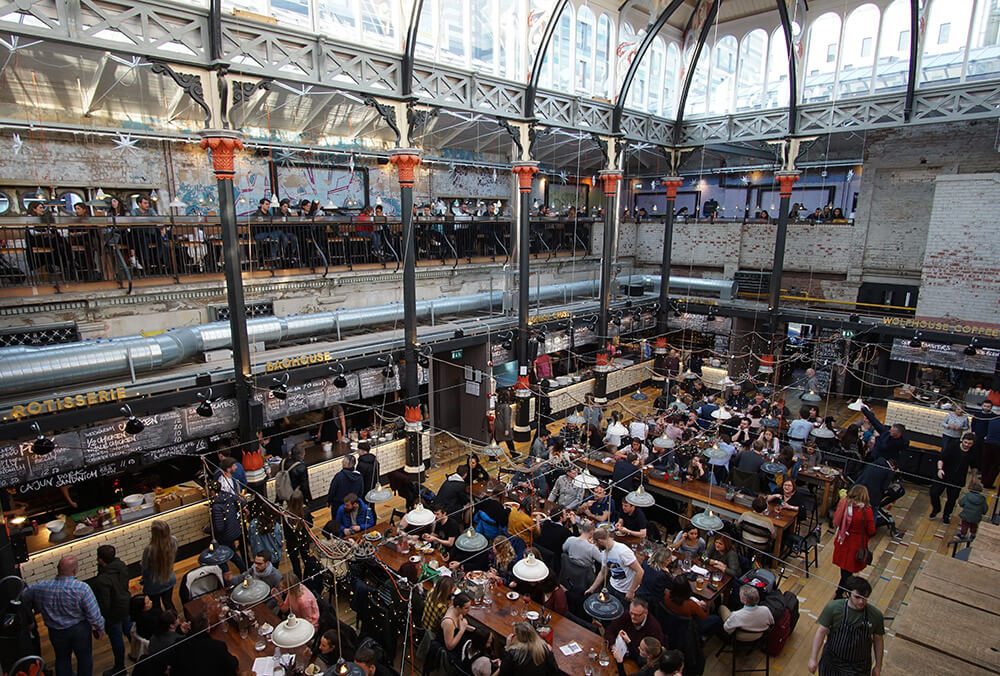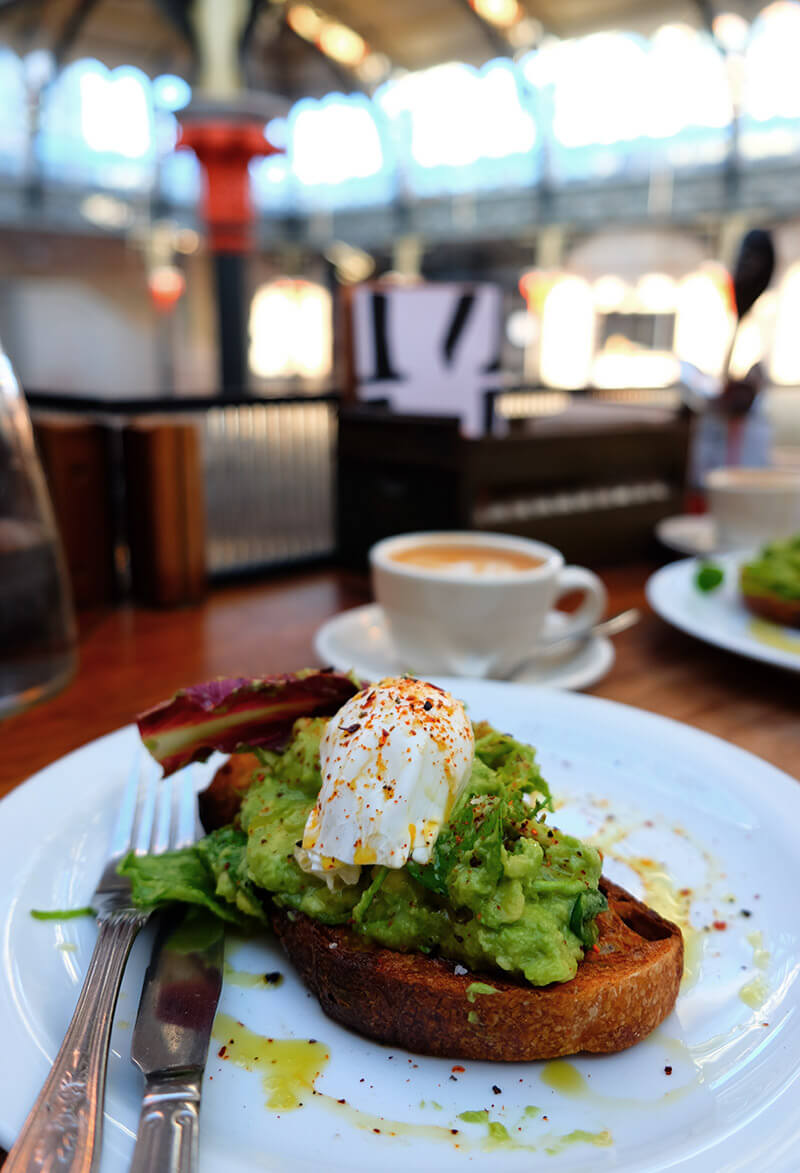 After you've eaten, it's time to do a bit of shopping. If you like Mackie Mayor's old market architecture, don't miss the Manchester Craft and Design Centre. It's full of tiny shops where artists sell interesting cards, ceramics, art, jewellery and gifts, including a lot of Manchester-themed pieces showing local symbols and landmarks.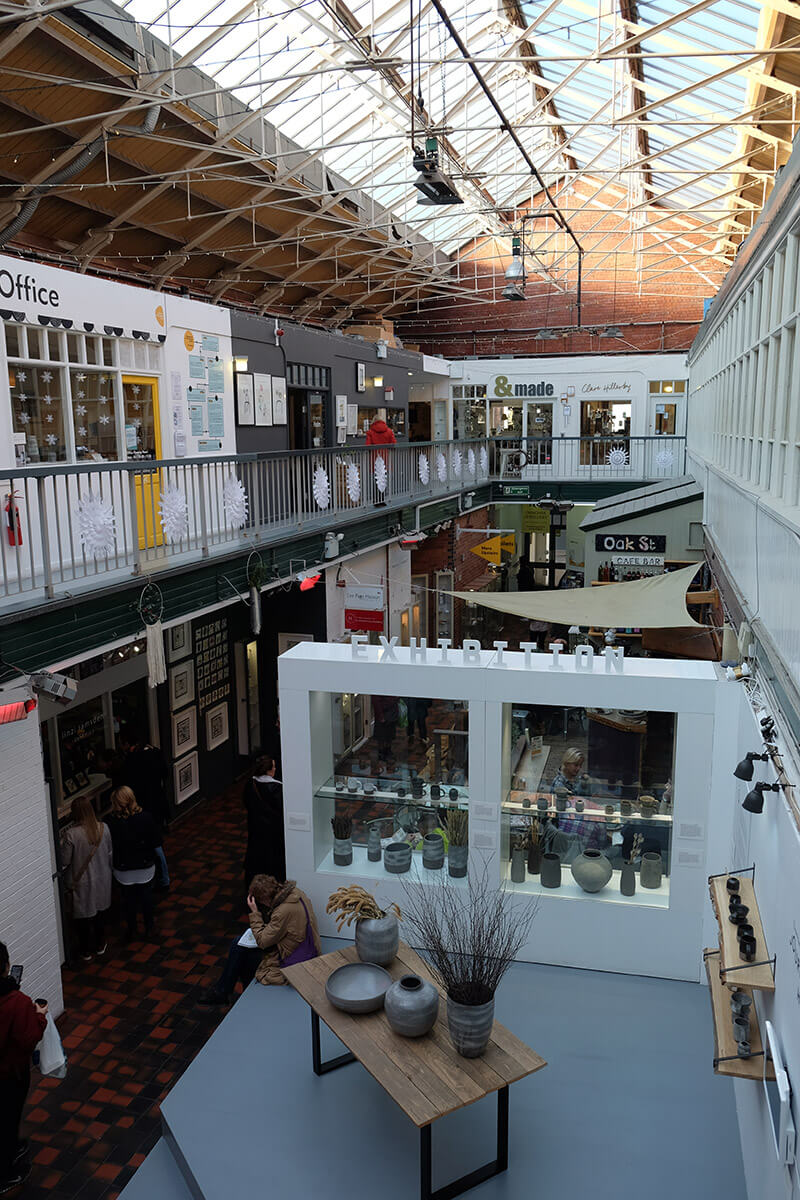 Another shop you can't miss when you're in Manchester is Oklahoma, on High Street. Whoever you're buying for this Christmas, you'll find the perfect present at this colourful wonderland. I couldn't resist picking up a quirky bauble for my Christmas tree.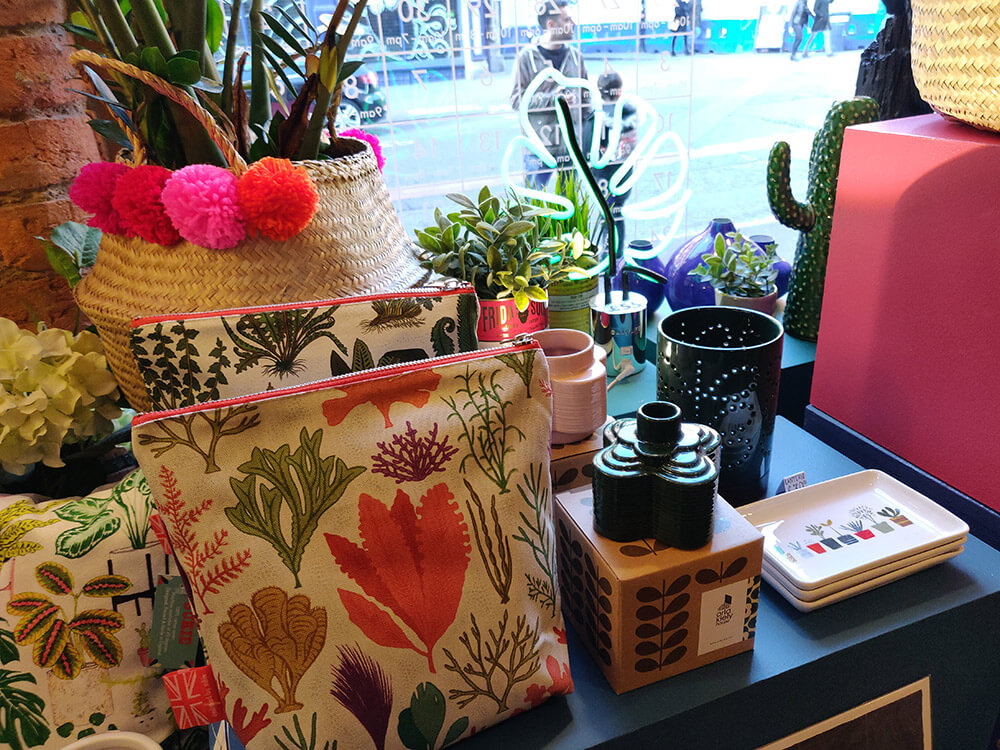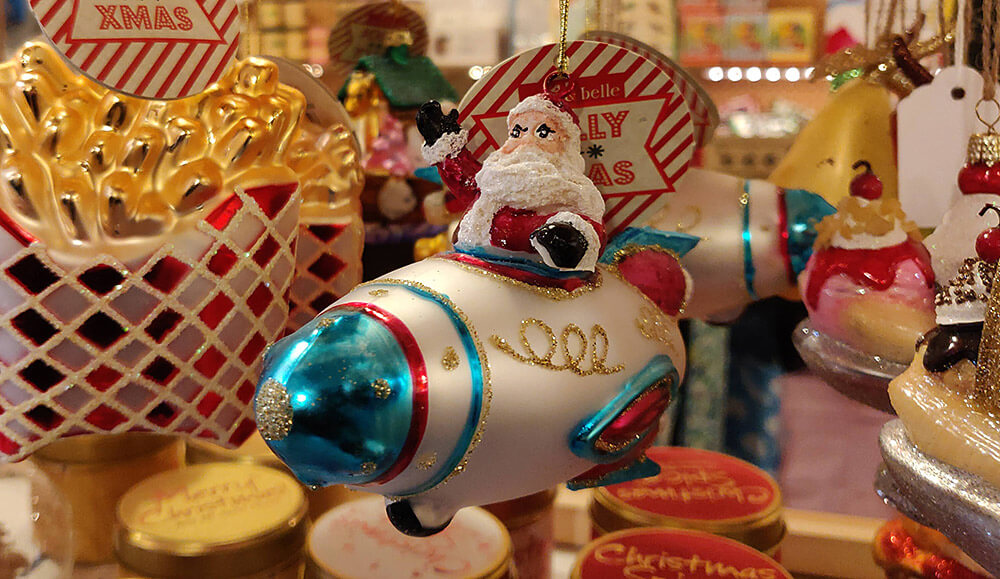 One of my most-loved shops in Manchester is arty Fred Aldous with its retro passport booth and heavenly range of stationery. And I've still got a soft spot for Affleck's Palace, an alternative, sort-of-department-store which was one of my favourite haunts as a student.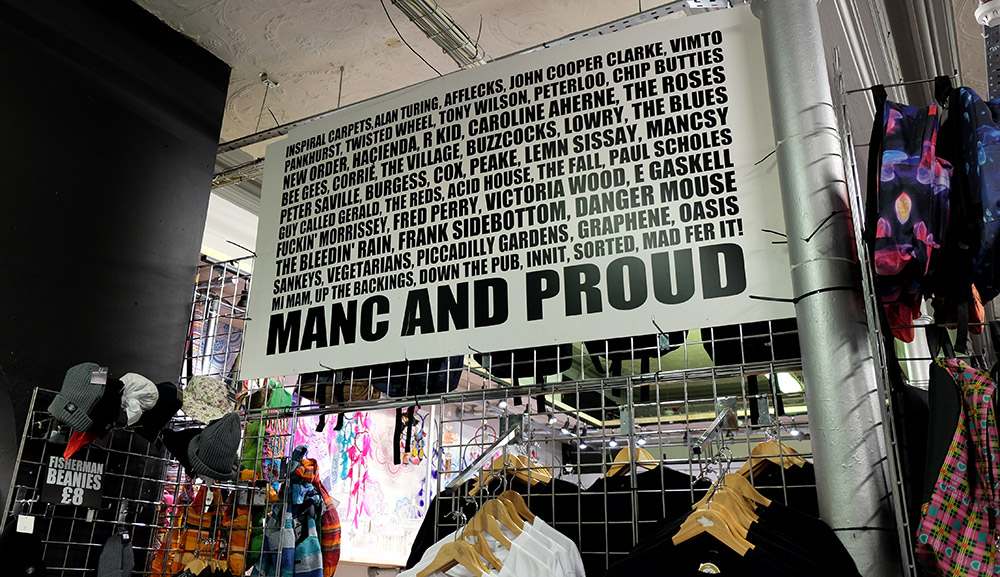 By now all that shopping will have worked up an appetite. Cheese toasties are my all-time favourite food so when a cafe specialising in oozy, cheesy goodness opened its doors, I was sold. Northern Soul serves toasties which range from basic cheese to fully loaded options, all dished out to a banging Northern Soul soundtrack.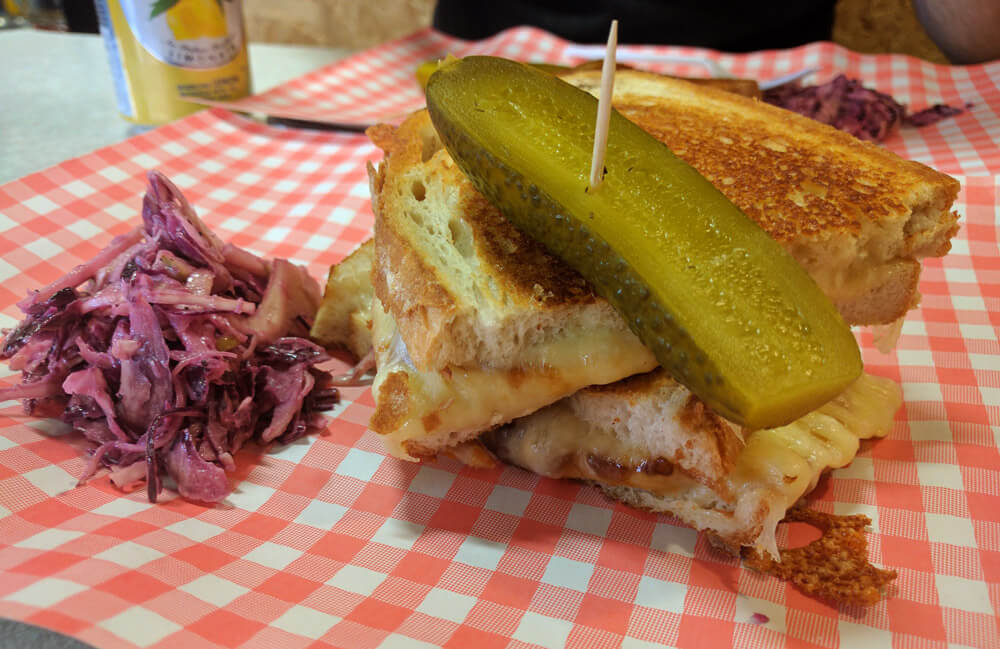 After so much cheese, we needed to do a bit of light exercise. I really love feeling like a tourist in my own city, visiting museums and art galleries, but I particularly enjoy walking tours. Walking tours in your home town are a fantastic way to rediscover streets you thought you knew, hear amazing stories from the past and get access to places you couldn't go on your own.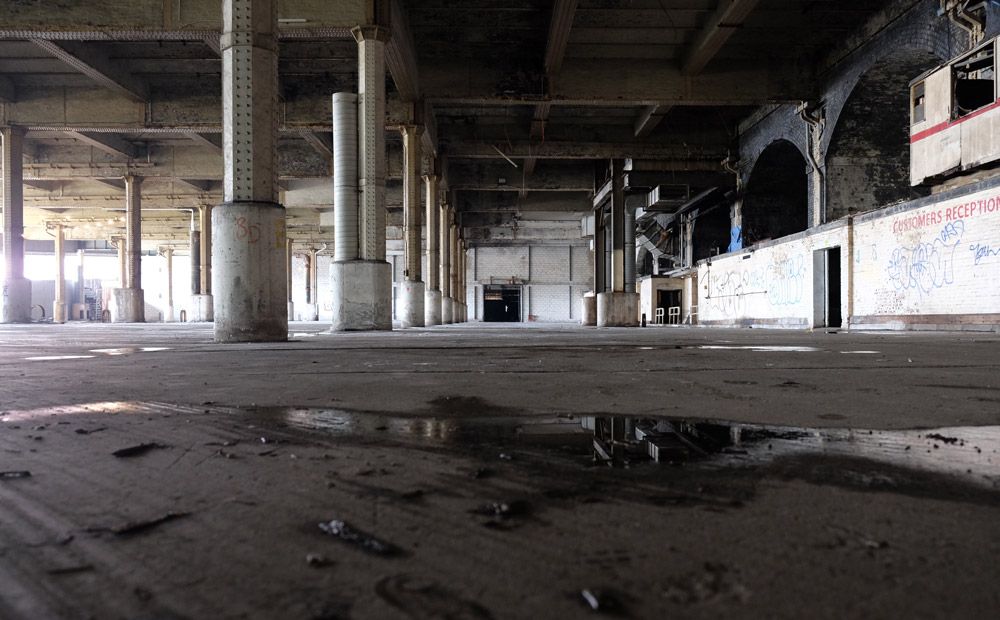 I've done quite a few Manchester walking tours in the last few months; a couple of my favourites were a tour of an enormous abandoned old railway station just outside the city centre, and a tour describing the history of the Northern Quarter through its street art.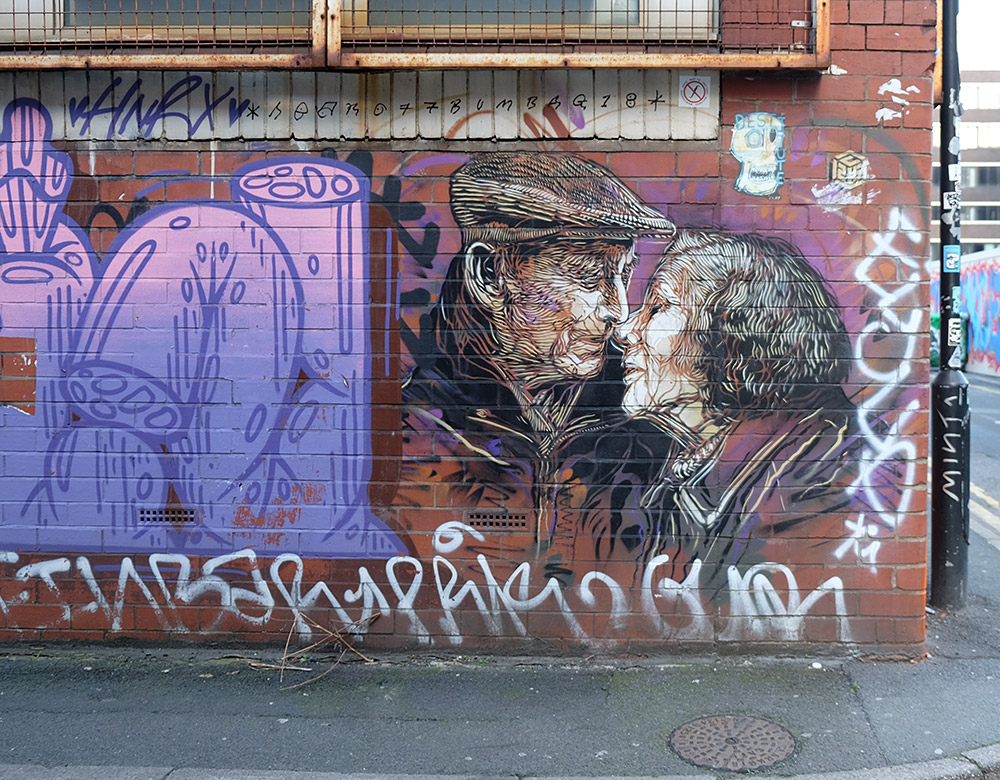 Our tour for today was "Incredible Interiors" and gave us the chance to see inside some of Manchester's most amazing buildings. We heard about 18th-century rivalries, saw inside one of Europe's oldest music shops, went upstairs in a perfectly normal pub to see an amazingly grand room from the days when it was a private house, and visited a beautiful curved room in the Town Hall.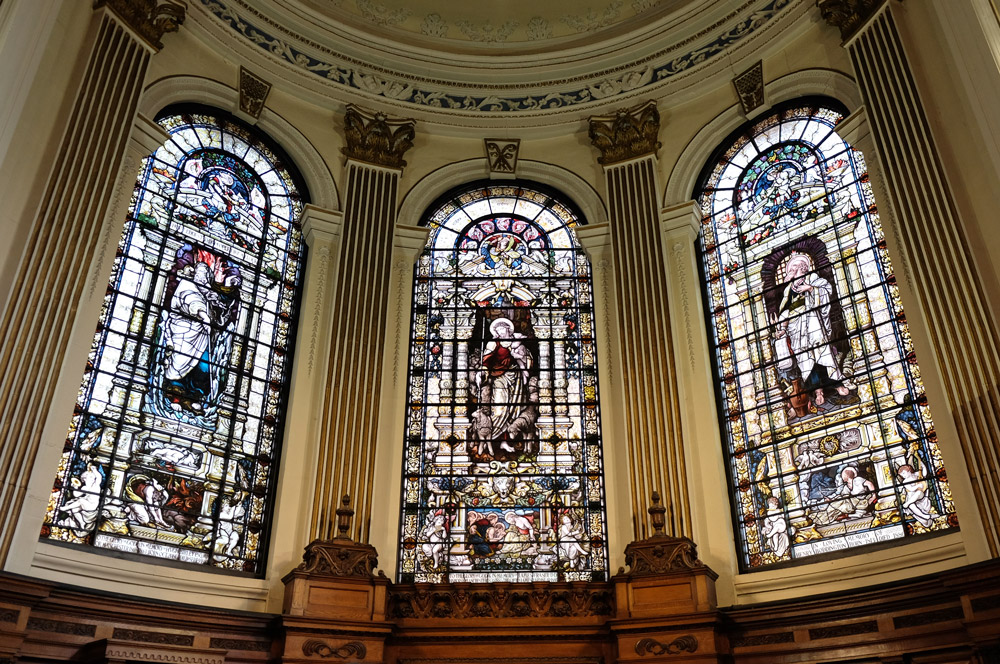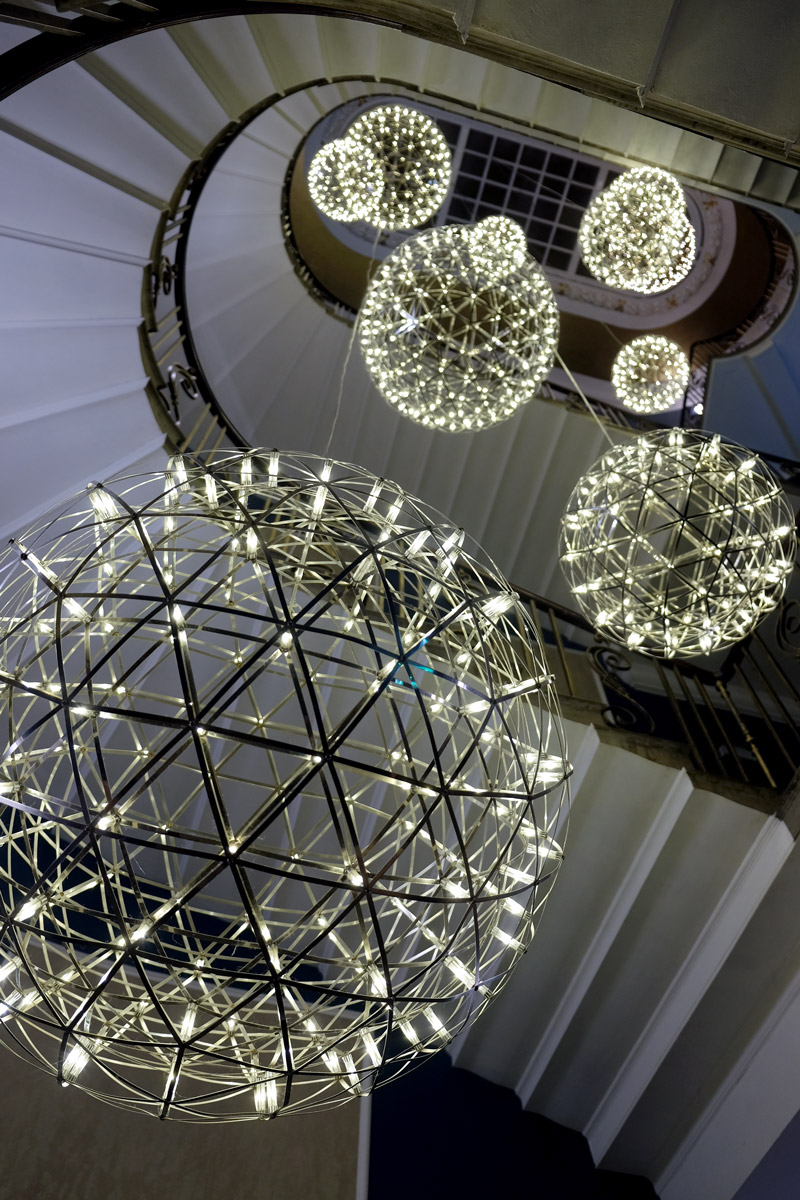 One of the most stunning buildings we visited was the John Rylands Library – it's absolutely unmissable on any trip to Manchester if you love beautiful, atmospheric places. Our guide described it as "Manchester's Taj Mahal" as it was built by Enriqueta Rylands in memory of her husband John Rylands, who was Manchester's first multi-millionaire. It's only just over 100 years old, but looks much older thanks to the Gothic architecture which makes it feel more like a cathedral than a library; a fitting home for its collection of rare books. The library is now part of the University of Manchester, but it's open to everyone and completely free to visit.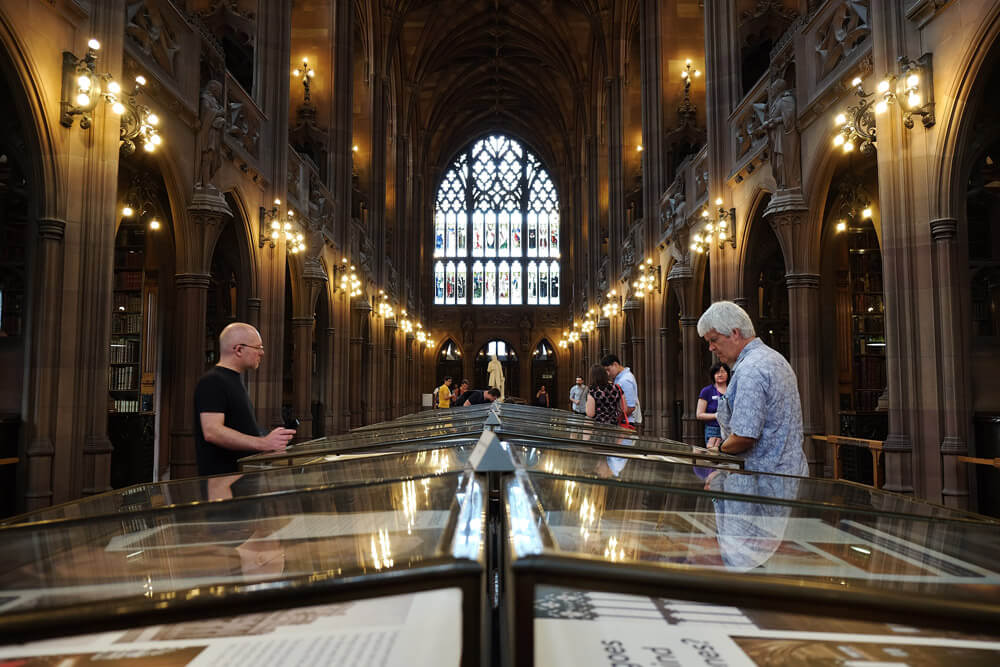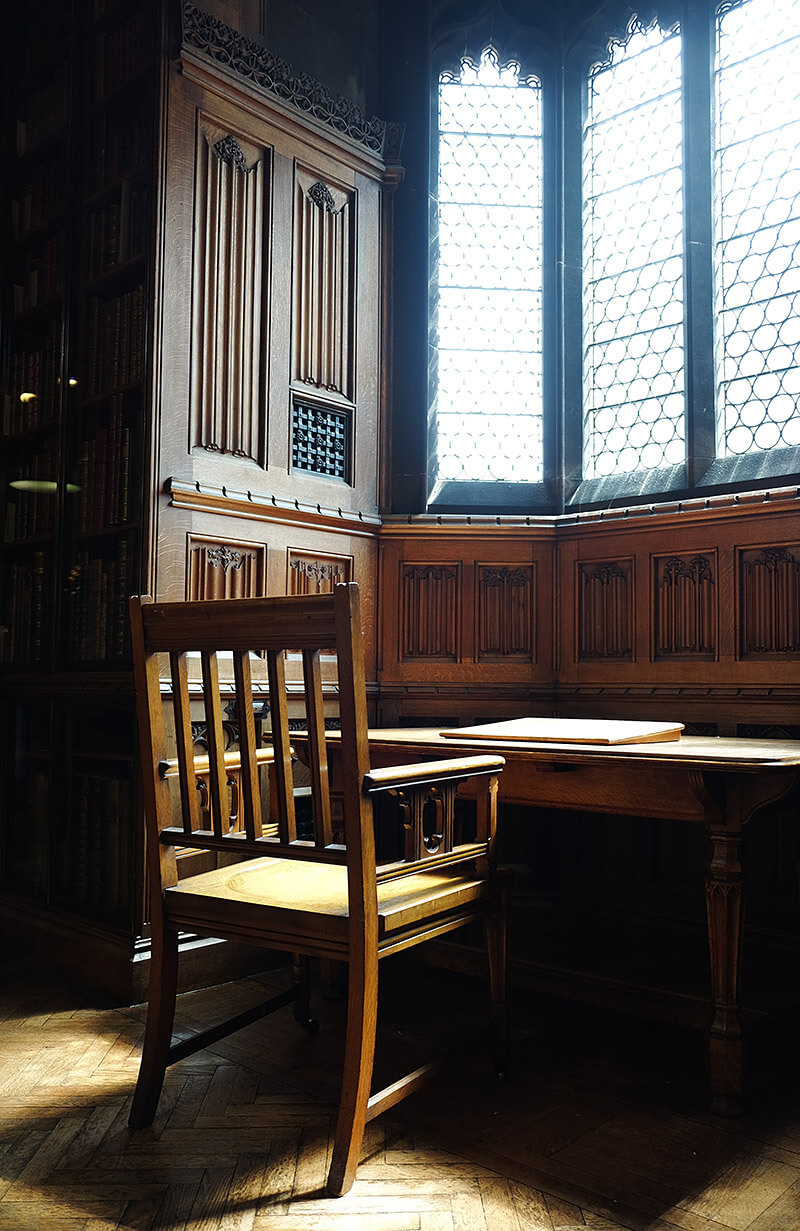 If you like the John Rylands Library, I really recommend visiting Barton Arcade, which is my favourite building in Manchester (it's also home to PKB, a really nice coffee shop). Another place I love is the Royal Exchange Theatre, where you can sit in the cafe and see signs on the walls from when it was a working commodities exchange for the cotton industry; a place of business rather than the arts.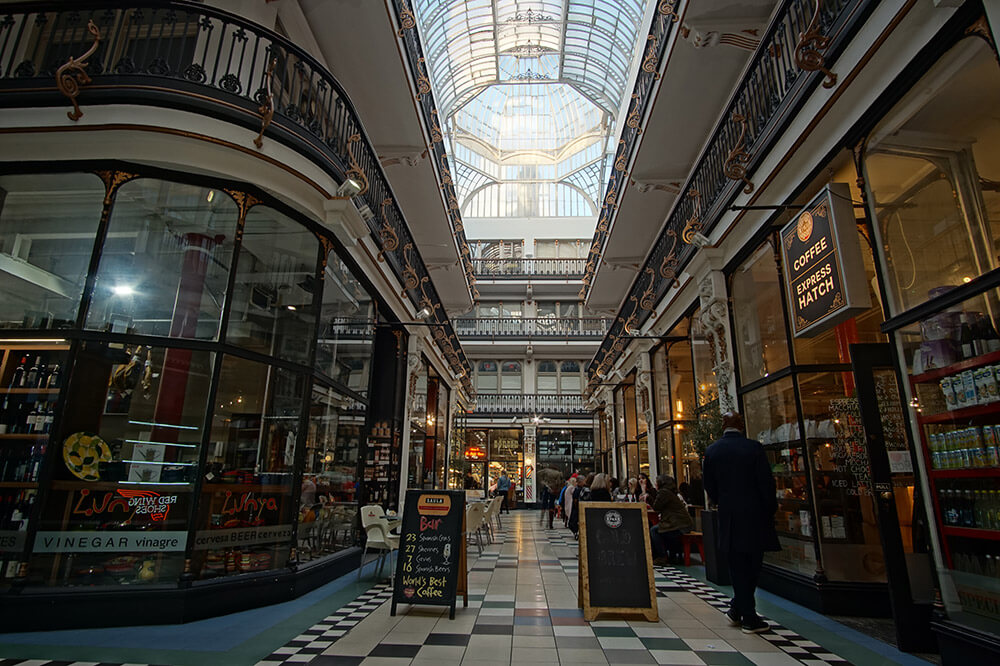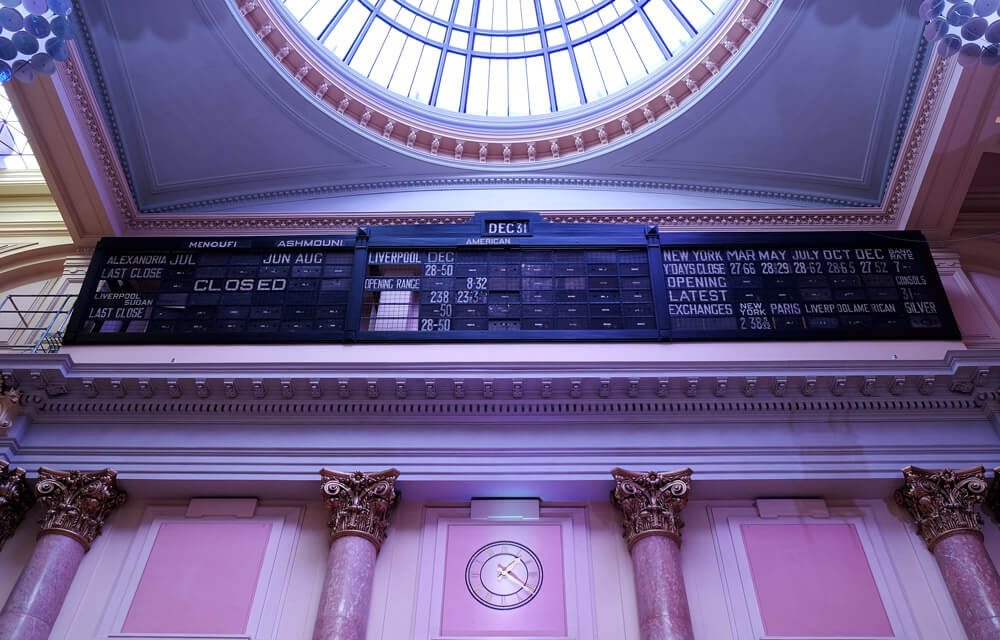 If you're visiting Manchester in November or December, you really can't miss the Christmas markets. They're some of the biggest and most popular in the UK, and are spread all over the city. The main and busiest Christmas market is usually in Albert Square, where an enormous Santa sits on the Town Hall, but it'll be on the move for the next couple of years while the Town Hall is renovated. Fear not though, as there are plenty of other markets around the city centre.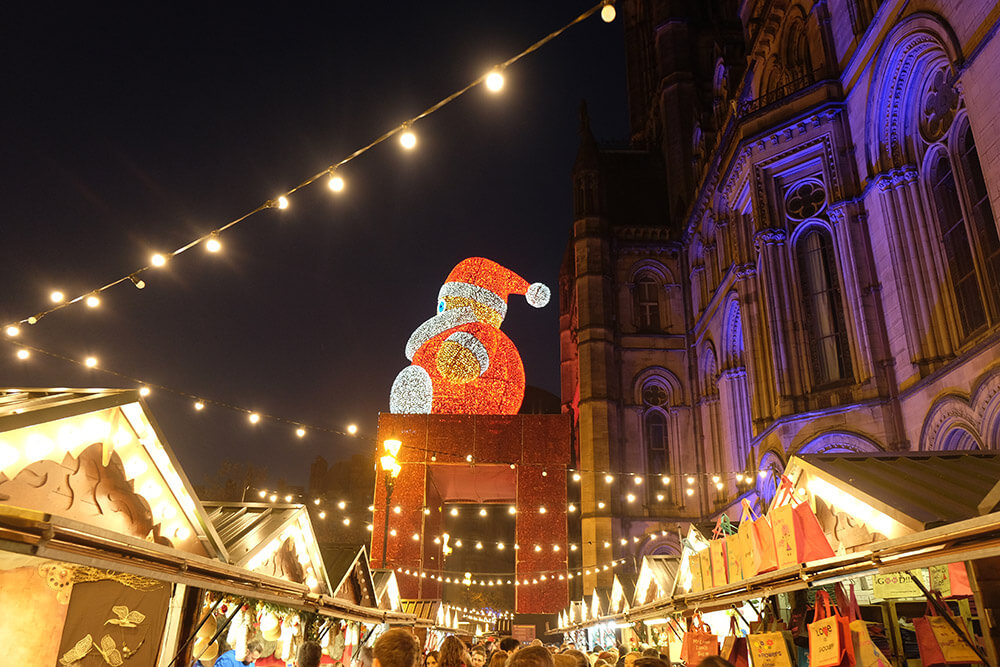 There's plenty to eat and drink at the markets (Northern Soul have a popup branch in Albert Square which I only just resisted). I followed my nose (literally) to a stall selling freshly-made, still-warm coconut macaroons.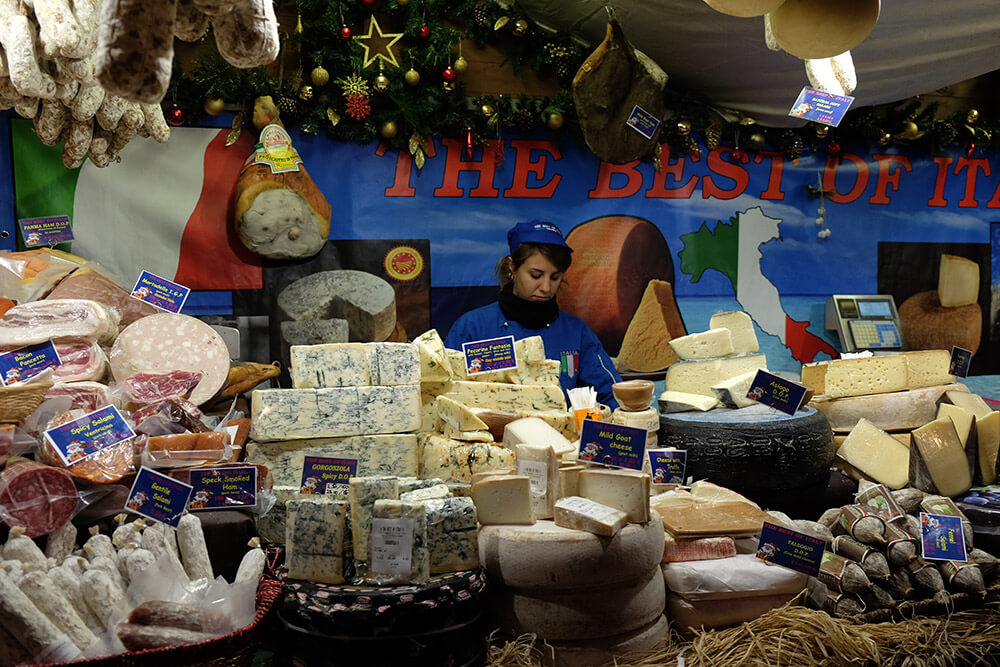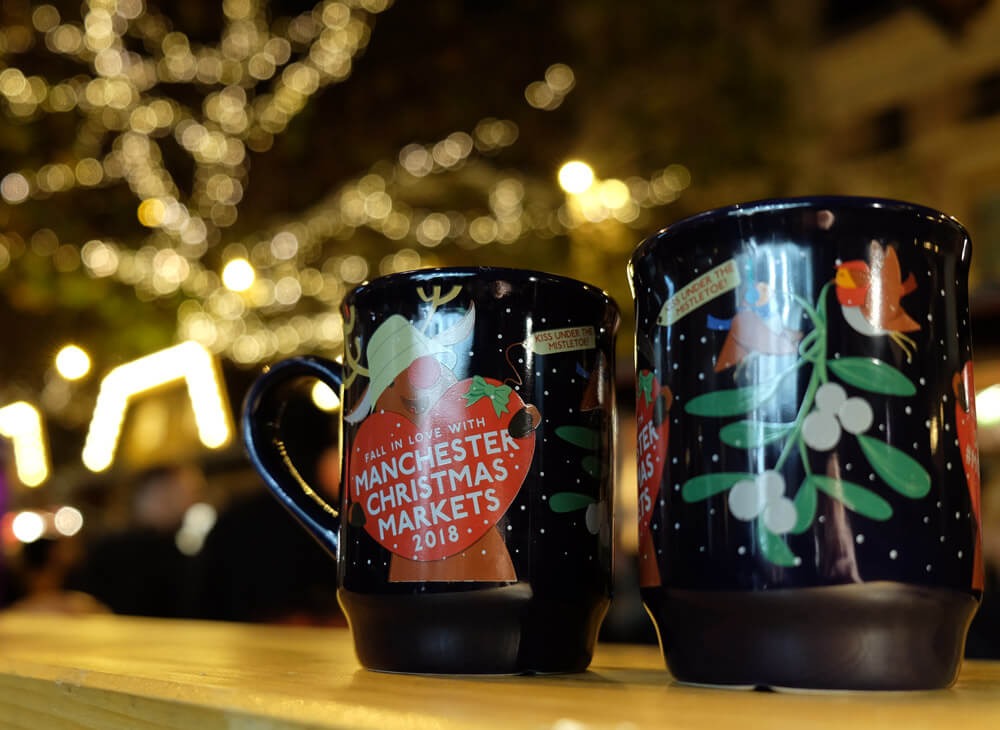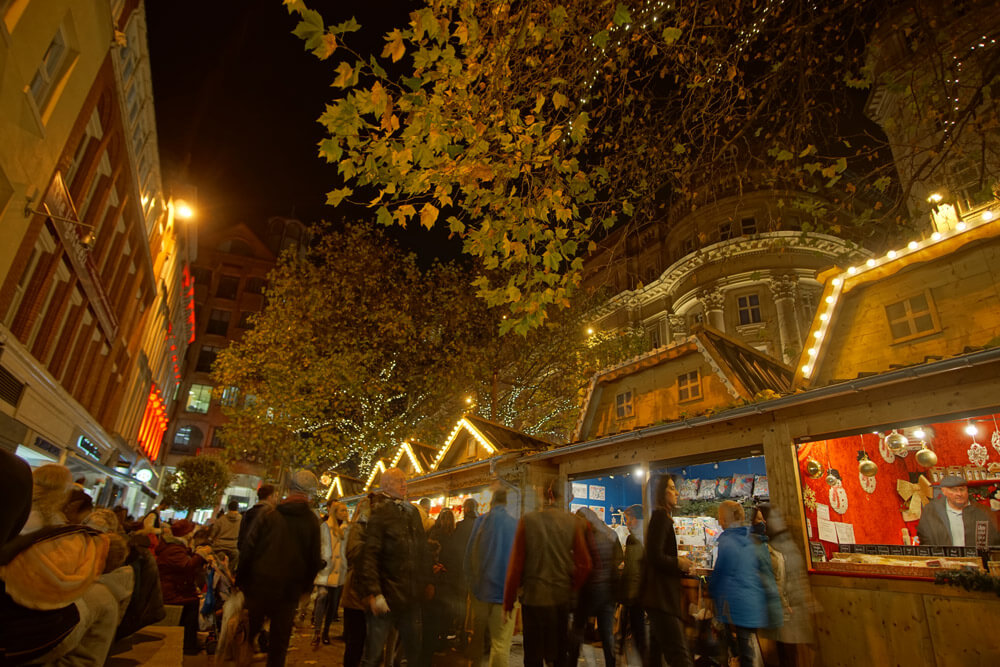 There are lots of gift ideas at the Manchester Christmas markets, but a trip to the markets is really about enjoying yourself. Sipping on a steaming Glühwein out of your Manchester Markets mug; the perfect way to end your festive day in Manchester.
Have you visited Manchester at Christmas?
I wrote this post in collaboration with Hotels.com. The spending money was gifted by Hotels.com, but all views are my own.
Pin this post for later: