An epic day exploring the bucket-list-worthy south-west coast of Iceland.
On our visit to Iceland in February we definitely wanted to see the highlights of the Golden Circle tour, and we knew we didn't want to risk driving in snowy and icy conditions. When I started looking around for bus tours, I came across an offer from Bustravel Iceland which included the Golden Circle, the Blue Lagoon and another tour – a day trip to Southern Iceland.
We set off very early on our second day in Iceland and were picked up from our hotel by our guide, Ragnar, in a VW minibus. On the way out of Reykjavik we were driving through a massive blizzard and we were very pleased we hadn't hired a car and driven ourselves.
A couple of hours after setting off from Reykjavik, and after passing Eyjafjallajökull in the distance, we arrived at our first stop and got our first experience of the awesomeness of Iceland at Skógafoss. We had it almost to ourselves – just the eight of us on the tour and another car.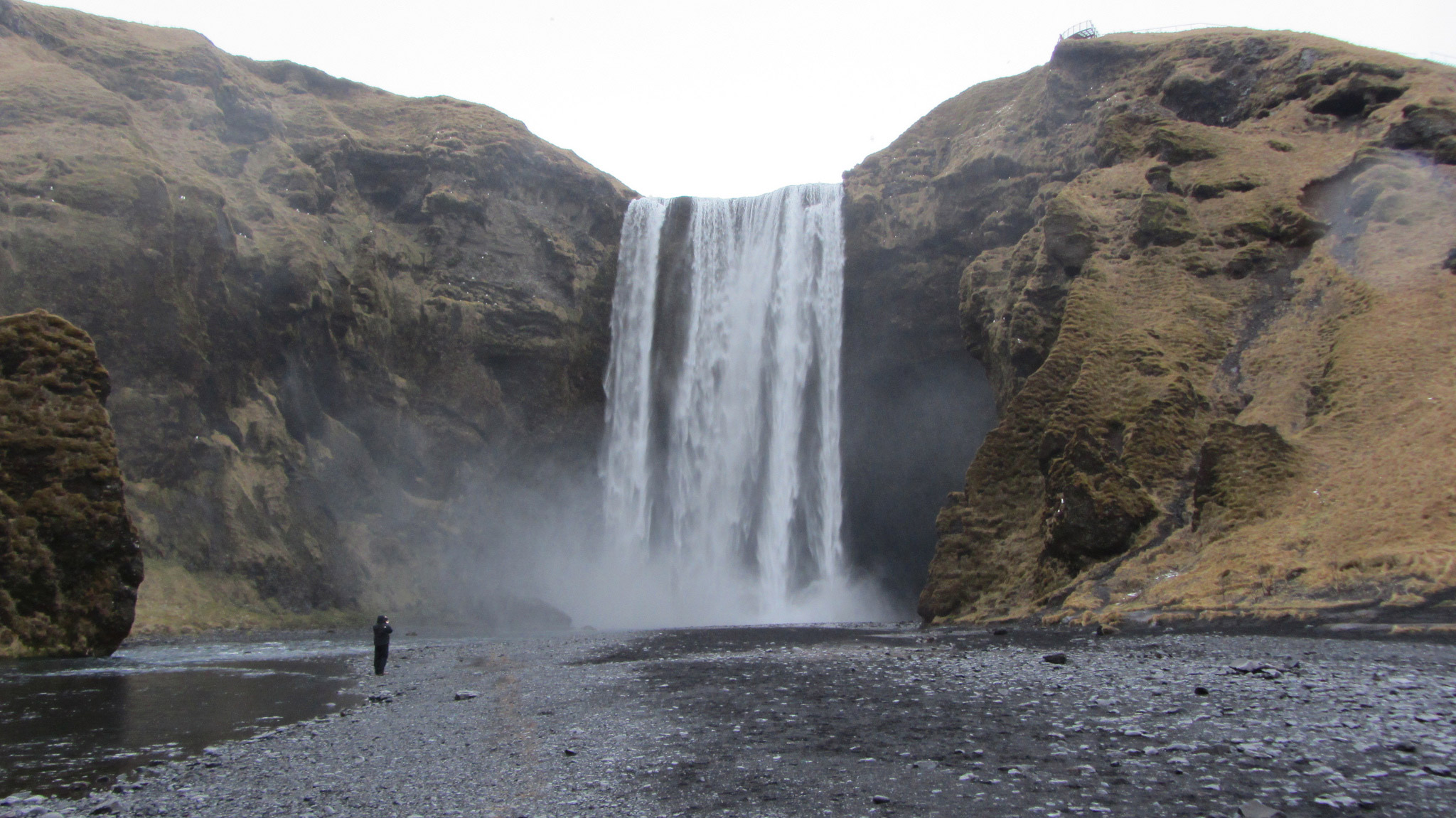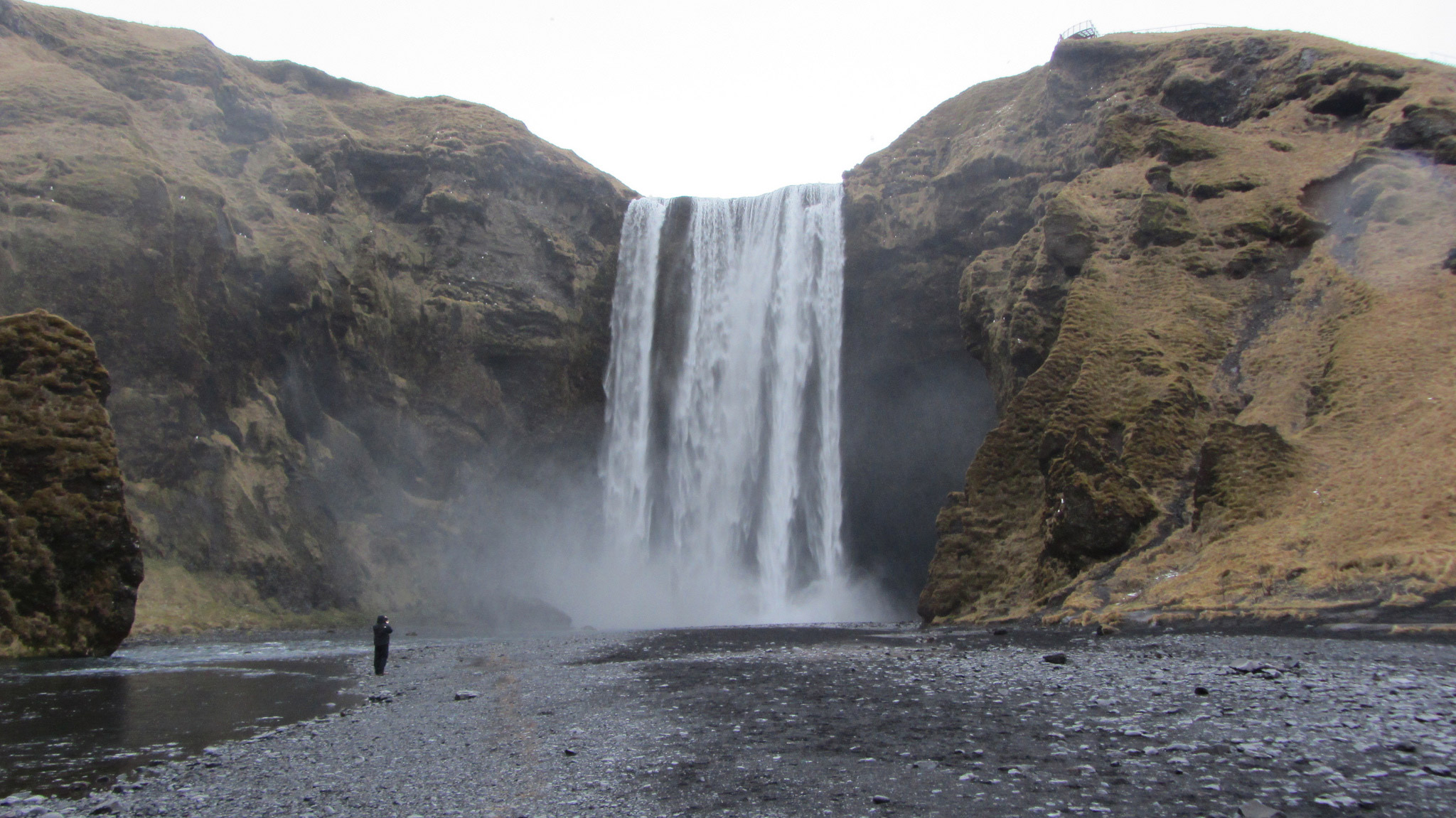 I still remember the sound of the water, the spray and the cliffs covered in nesting birds.
We didn't really know what to expect from our next stop; we turned off the Ring Road and onto a gravel track, which we followed for what seemed like ages. And then Ragnar halted the van, and there it was in front of us; the Sólheimajökull glacier.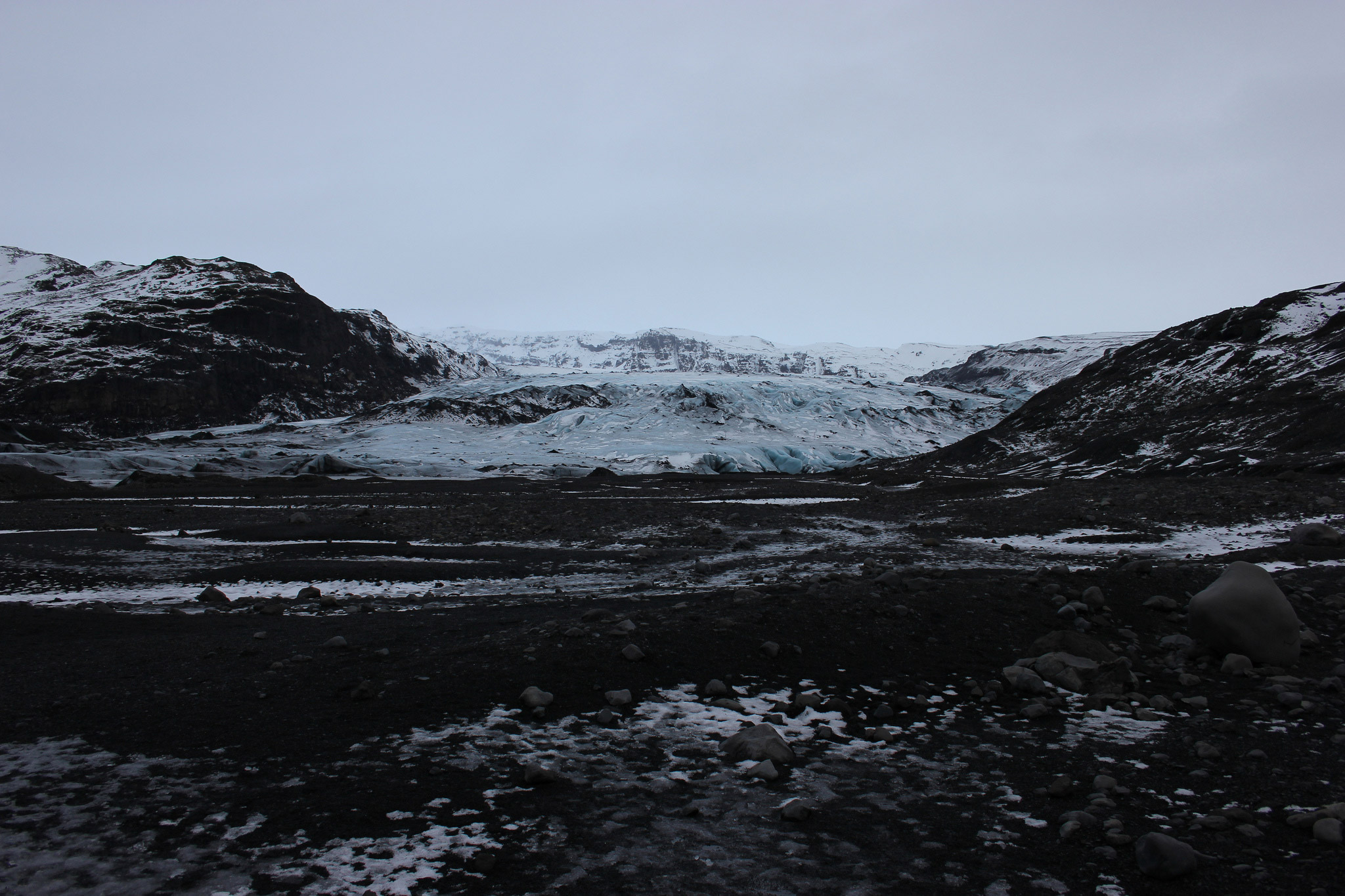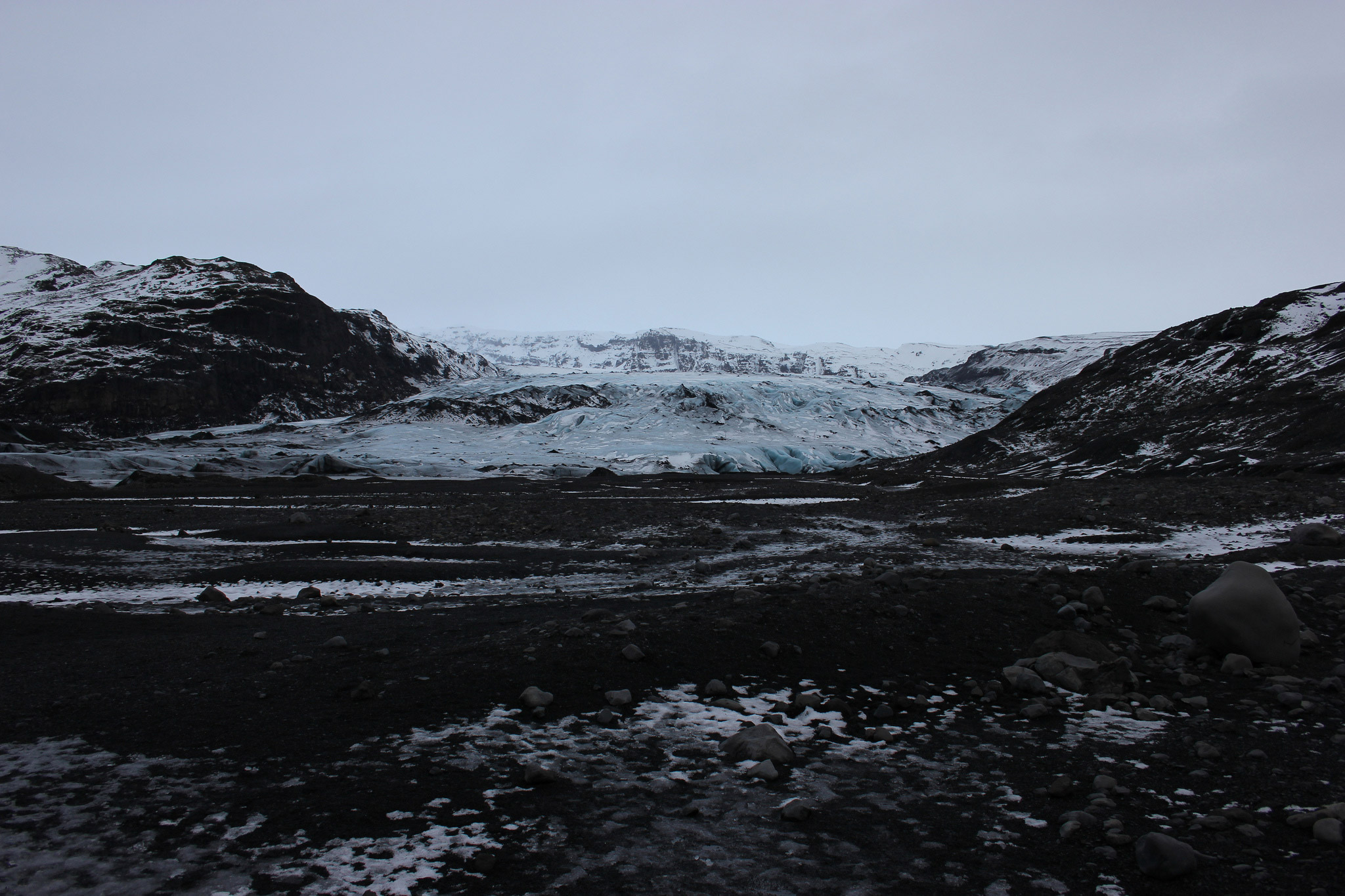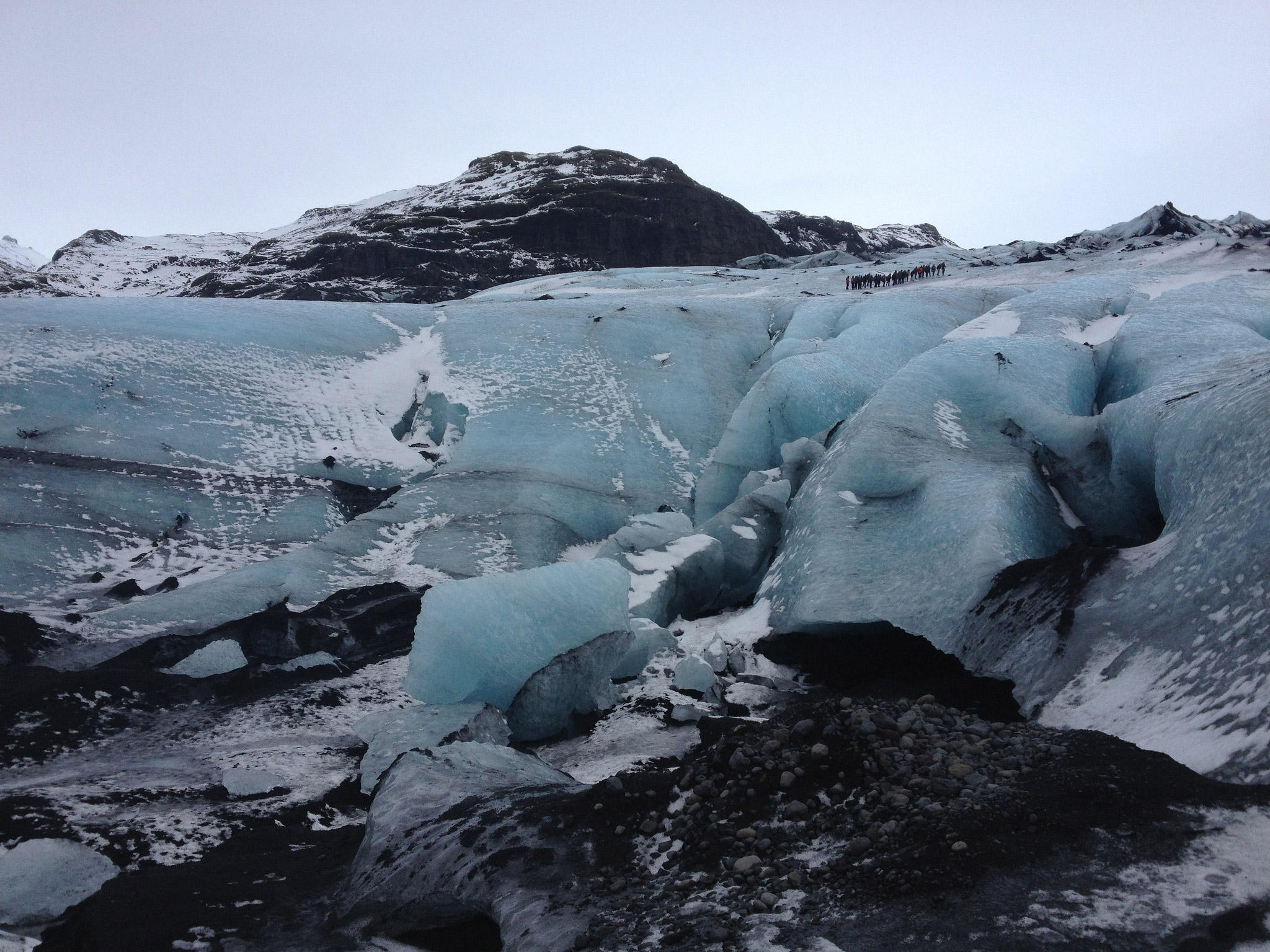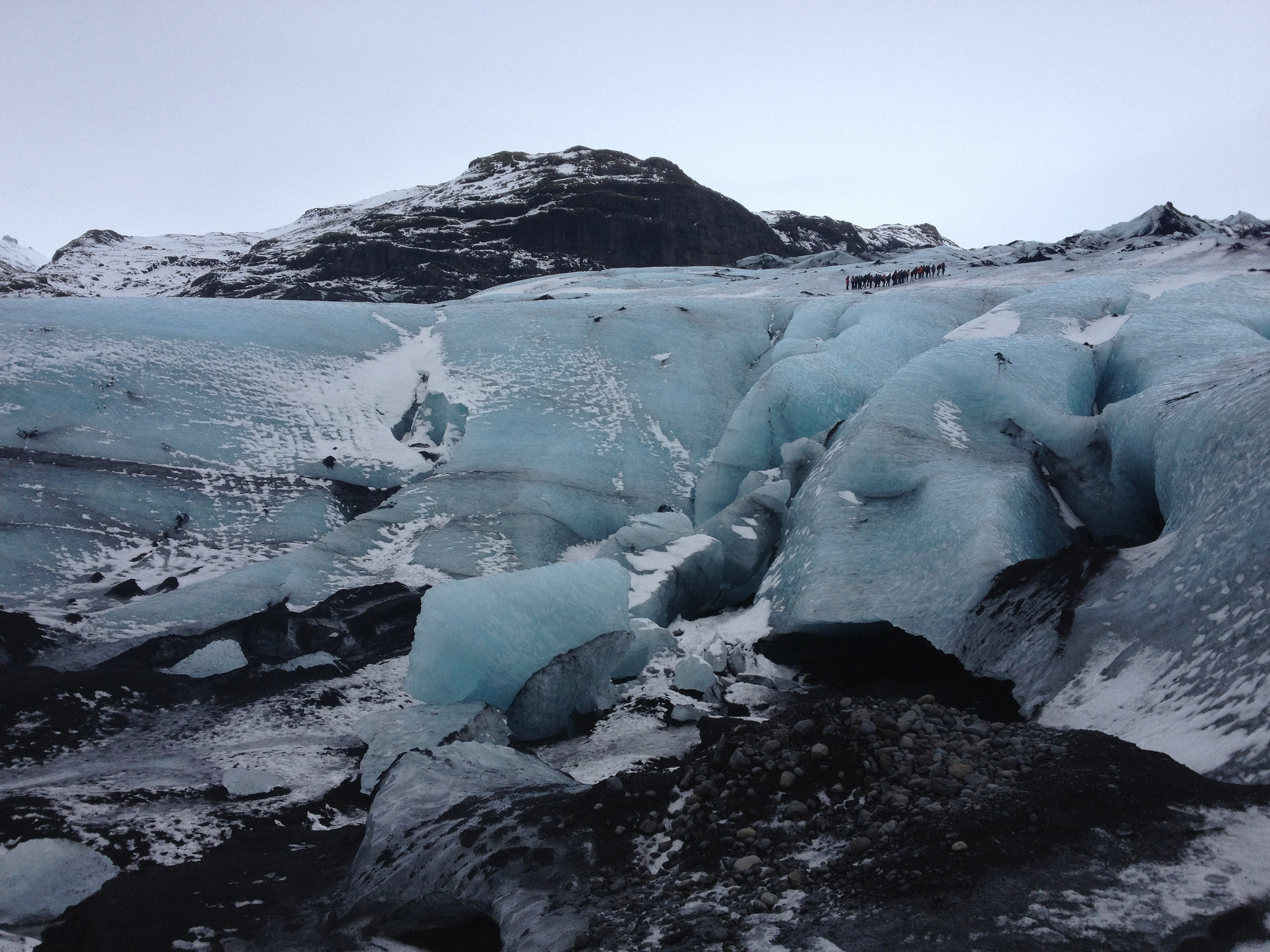 It was the first time I'd seen a glacier and I was overwhelmed by how massive it was. The contrast between the black ashy ground and the blue of the glacier ice was so beautiful, and the undulating shapes of the ice were strange and other-worldly. Of all the things we saw in Iceland I think this was the coolest.
The experience was made even more fun by the people on our tour. While we were bundled up in cold-weather hiking gear, our guide Ragnar was wearing a puffa jacket, jeans and slip on shoes, completely sure-footed on the ice. In contrast, two of the other tourists were a couple from Hong Kong who'd never seen snow or ice before and were amazed by the glacier.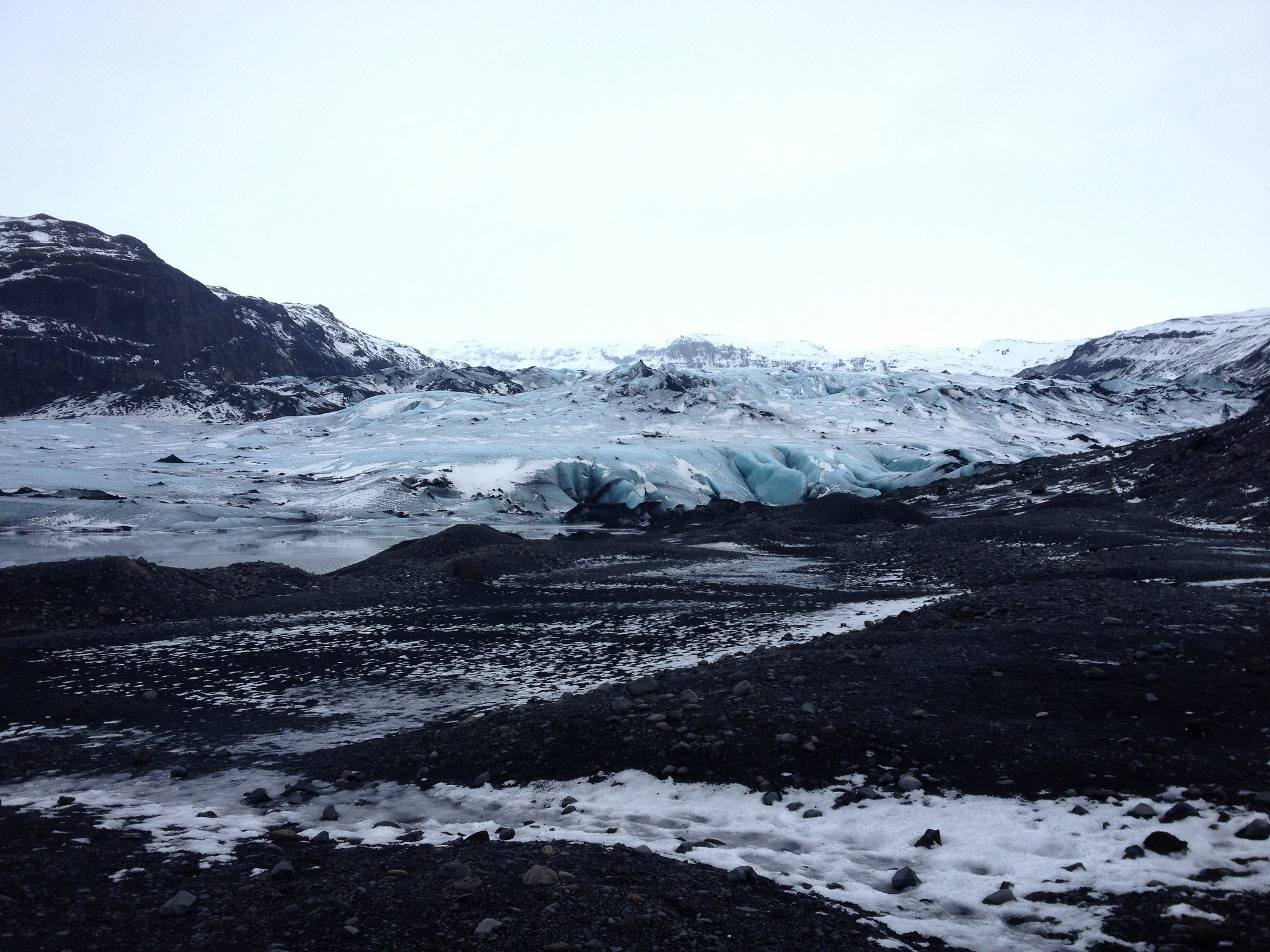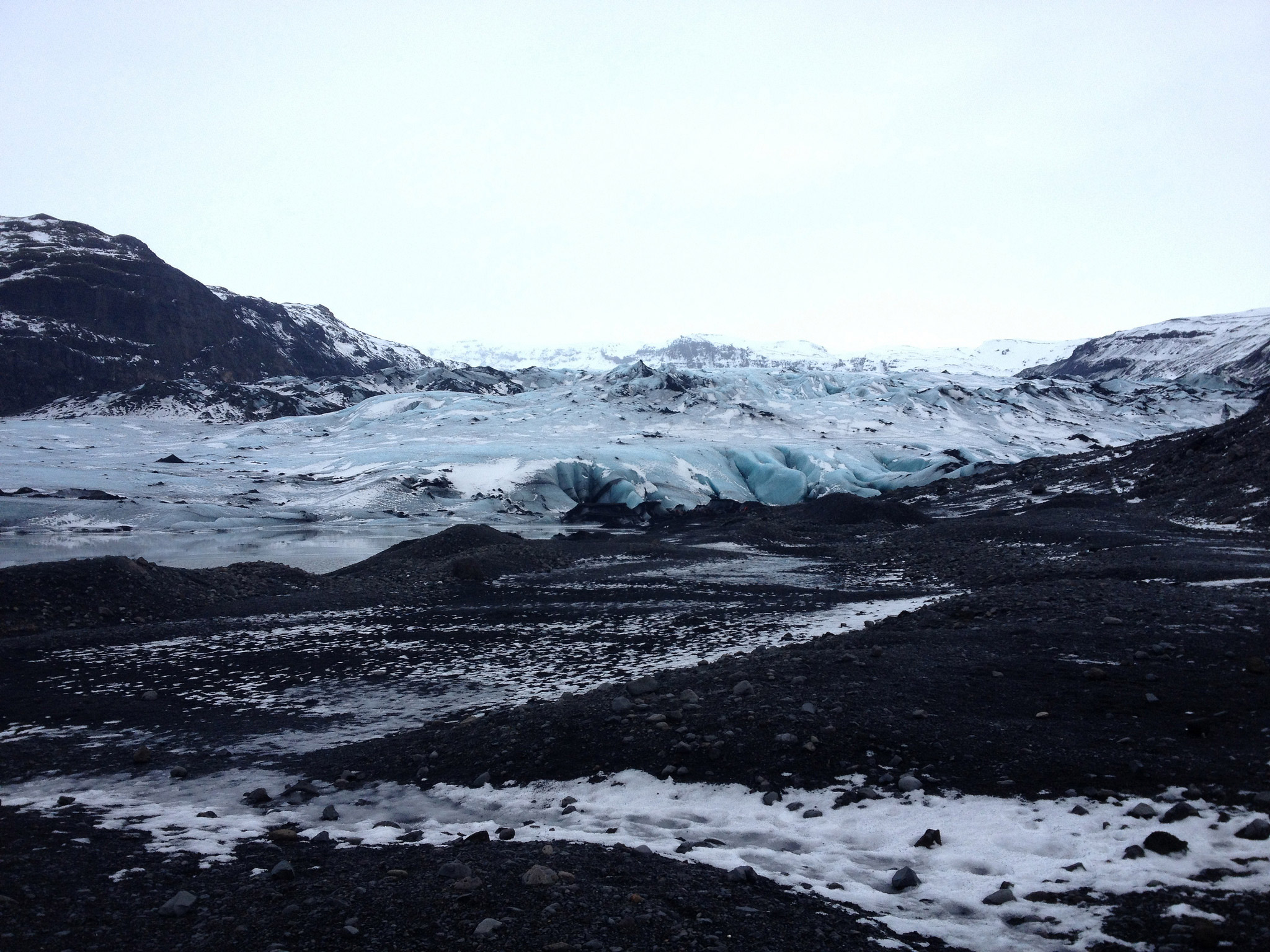 The next stop was for a quick lunch at a cafe in the small town of Vik, but there was no time to look around as we had to move on to our next stop – the famous black sand beach and basalt cliffs of Reynisfjara. The wind here was fierce, whipping up the sea against the cliffs and the black columns offshore. It's a beautiful and wild place where it's important to take care – unwary visitors have been washed away by the strong waves.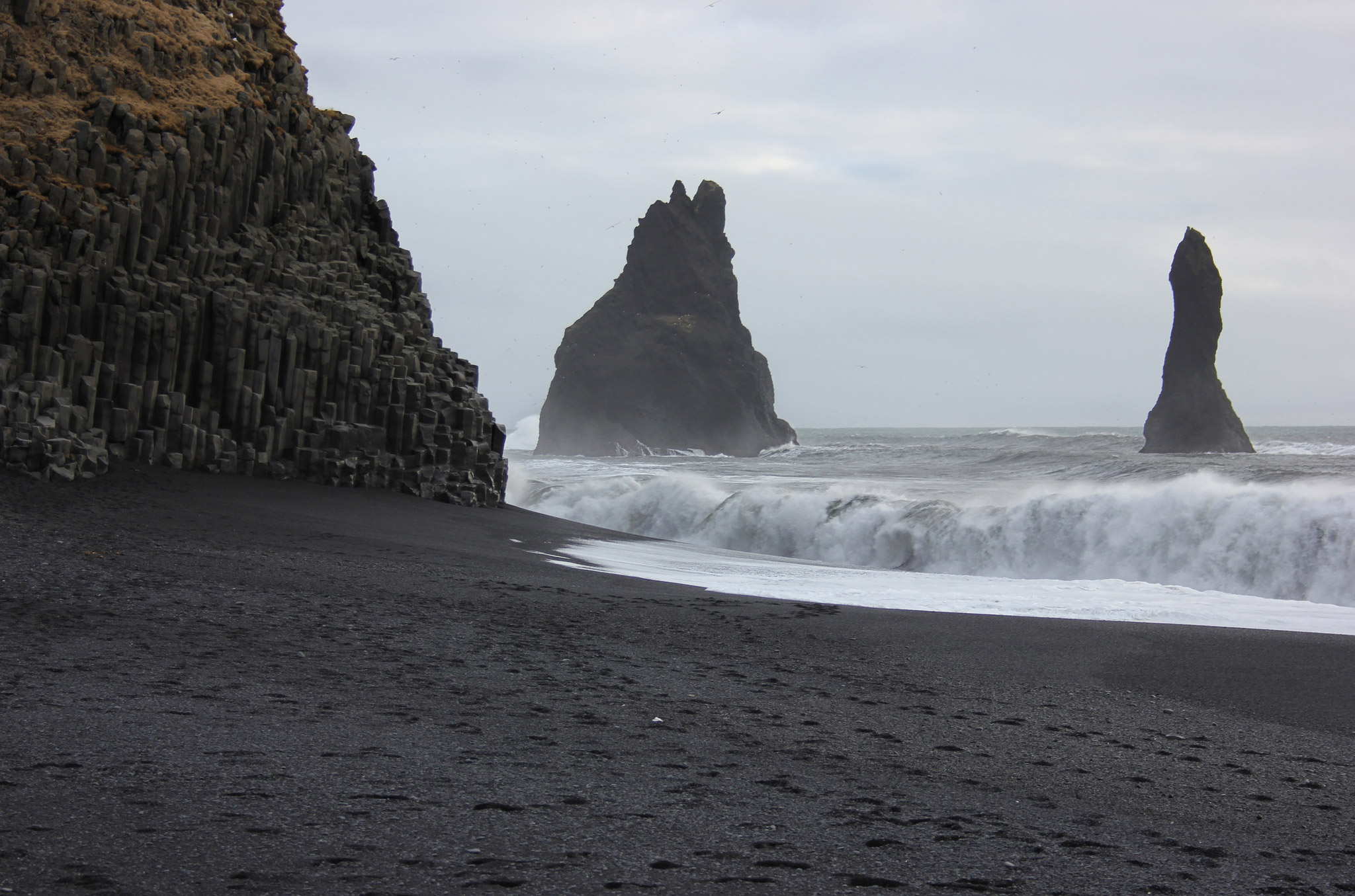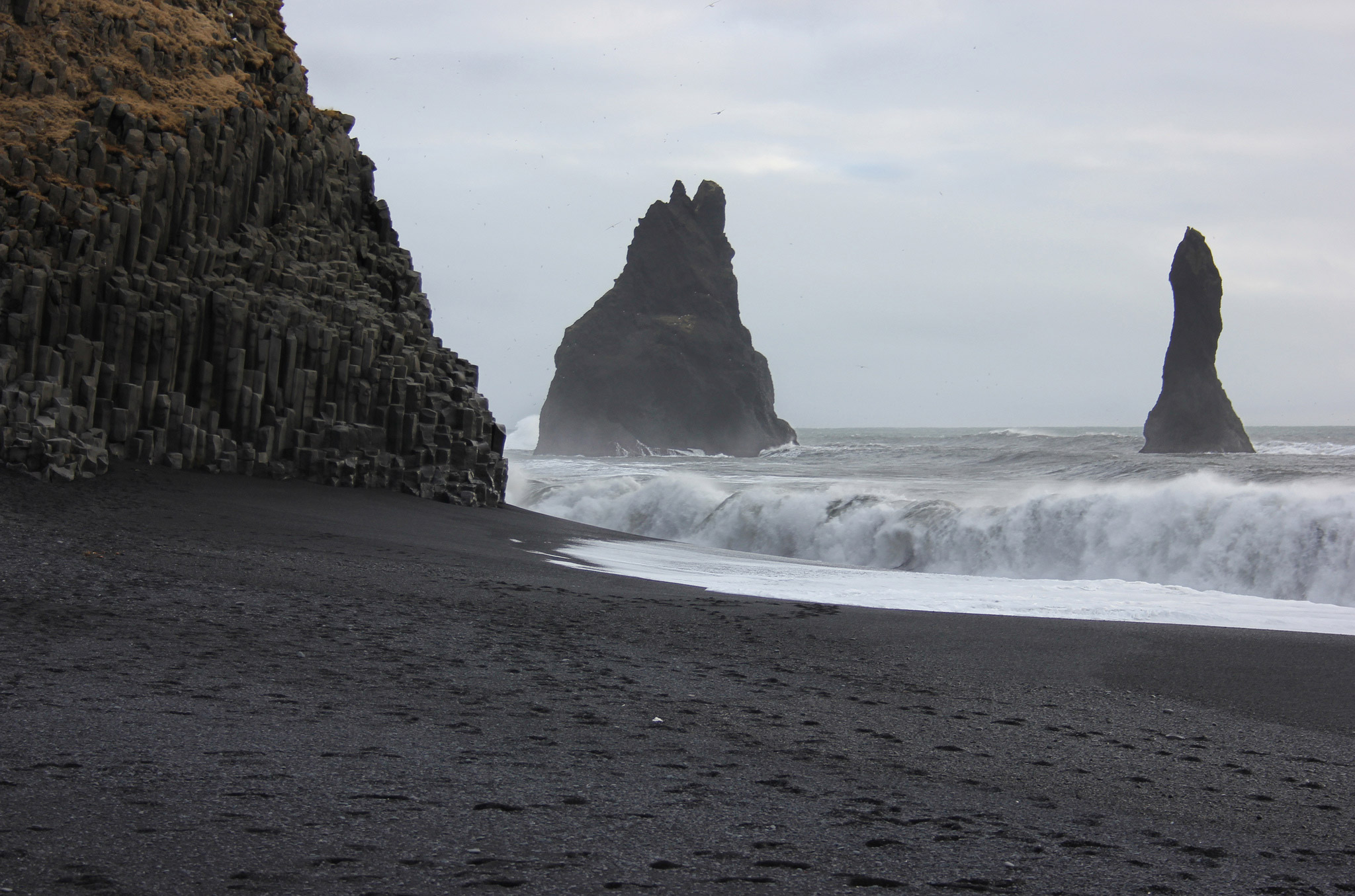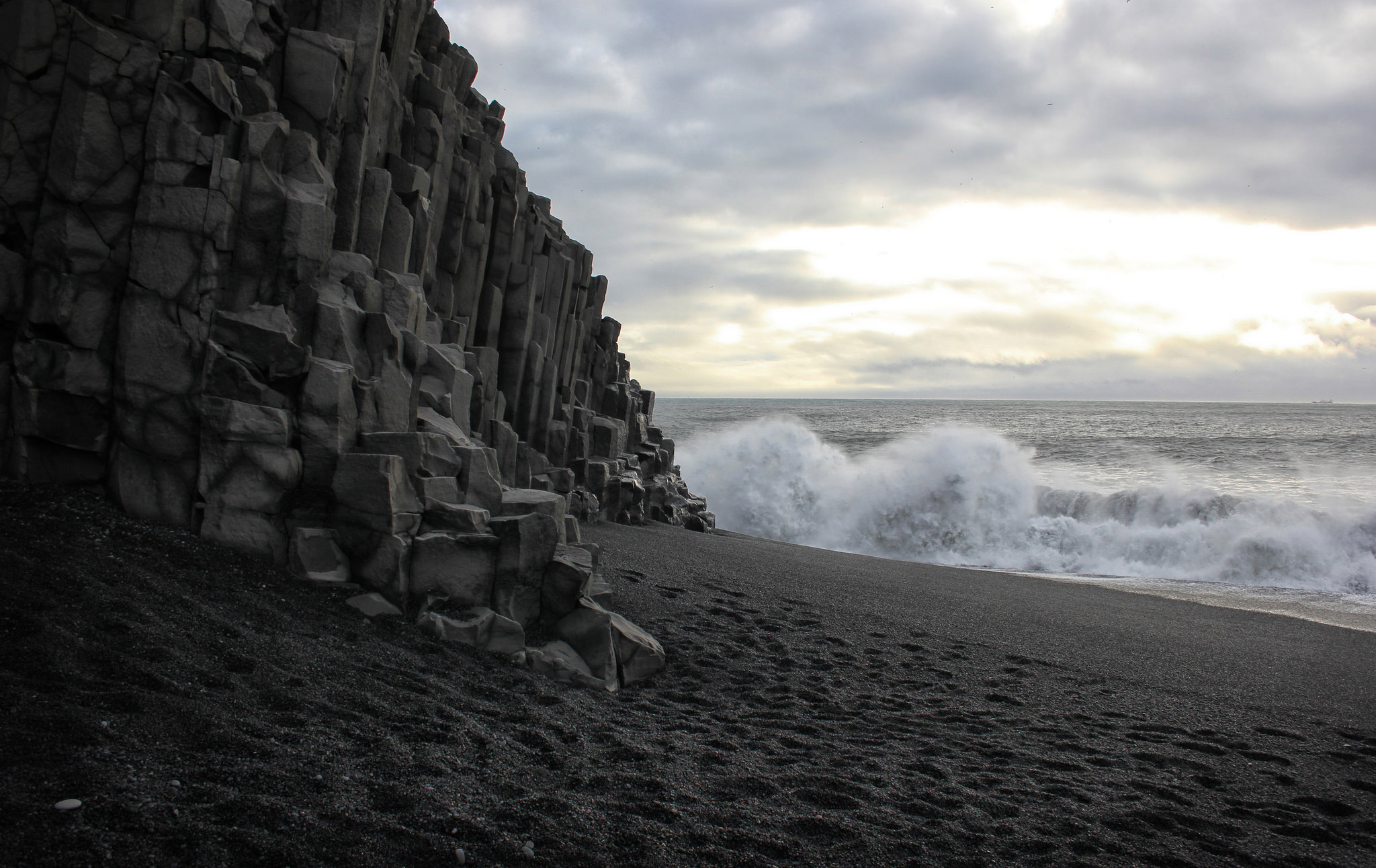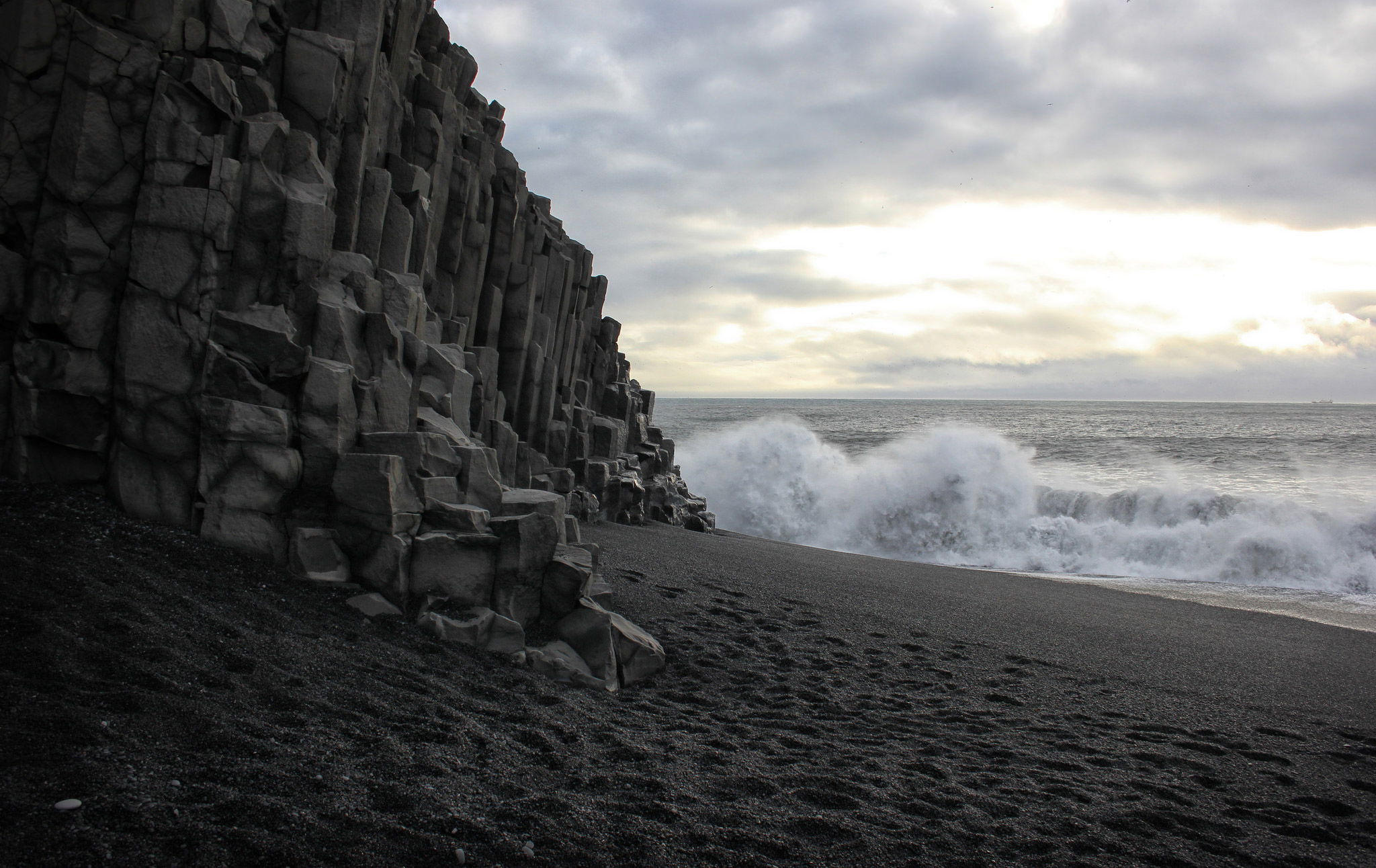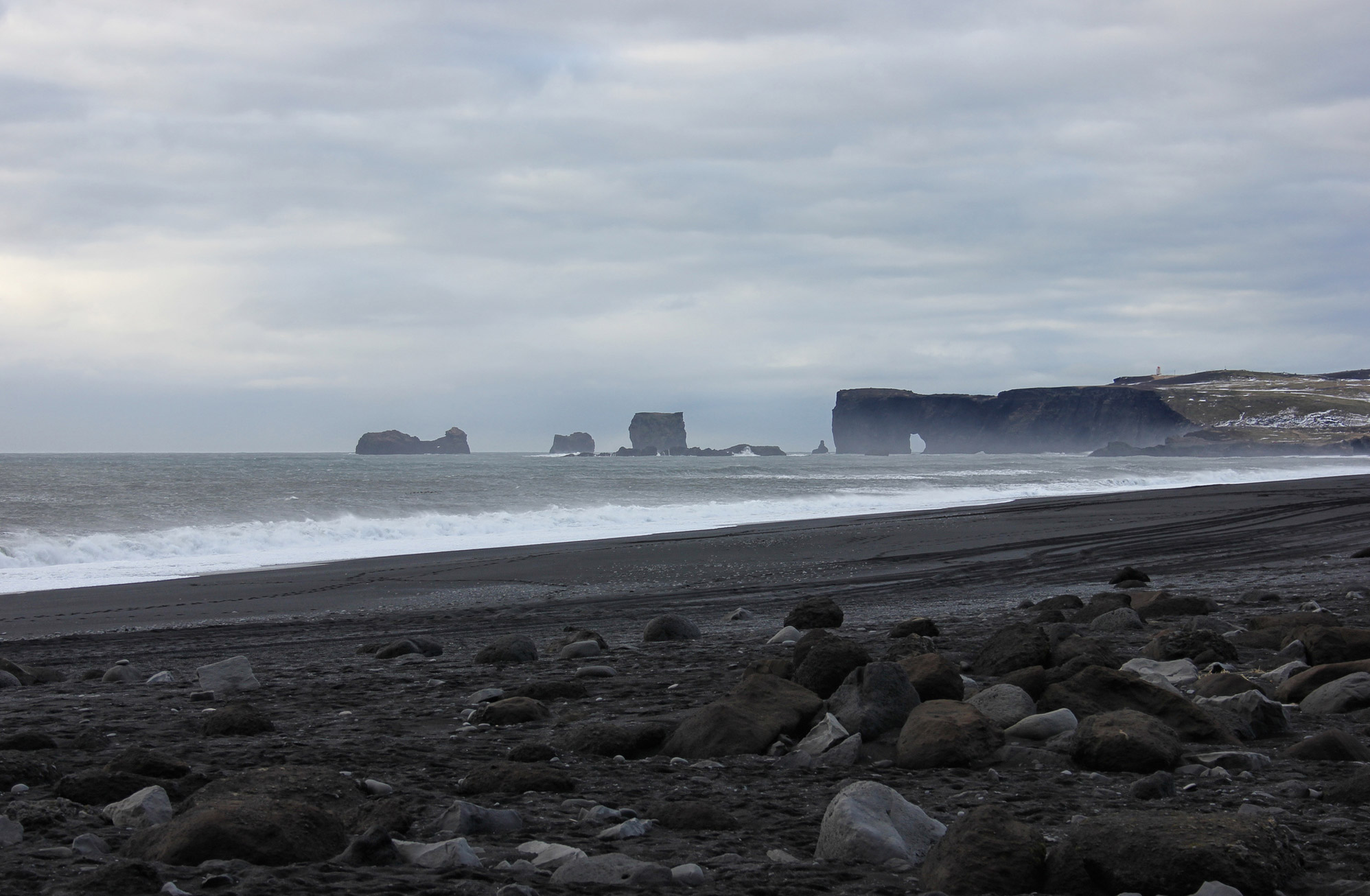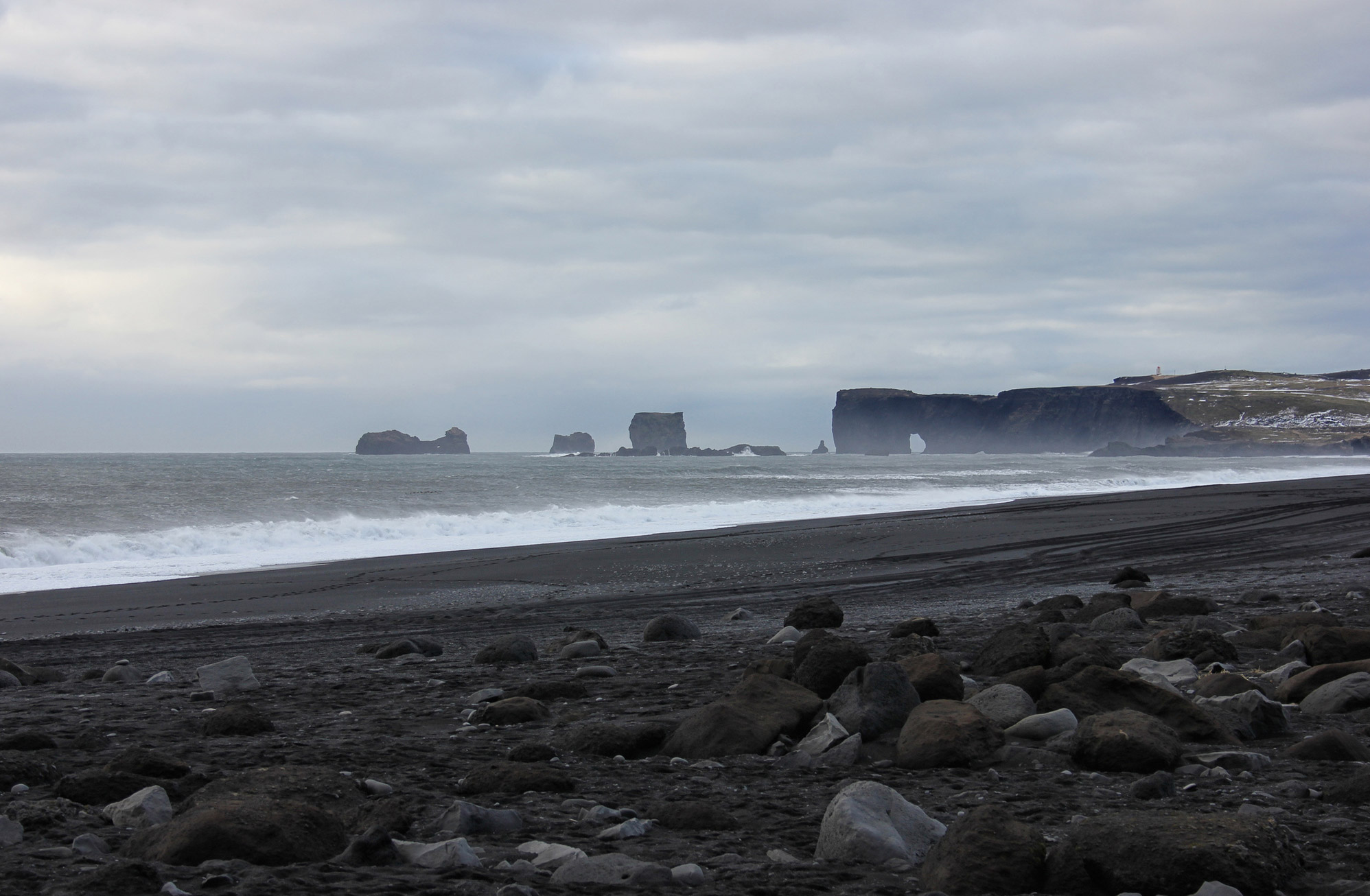 Our next stop on the tour was less menacing and more magical – a fairy castle. Many Icelanders believe in Huldufólk, or hidden folk who live around Iceland, often in boulders or cliffs. The fairy castle Ragnar took us to was a mossy hill rising up out of an otherwise flat plain.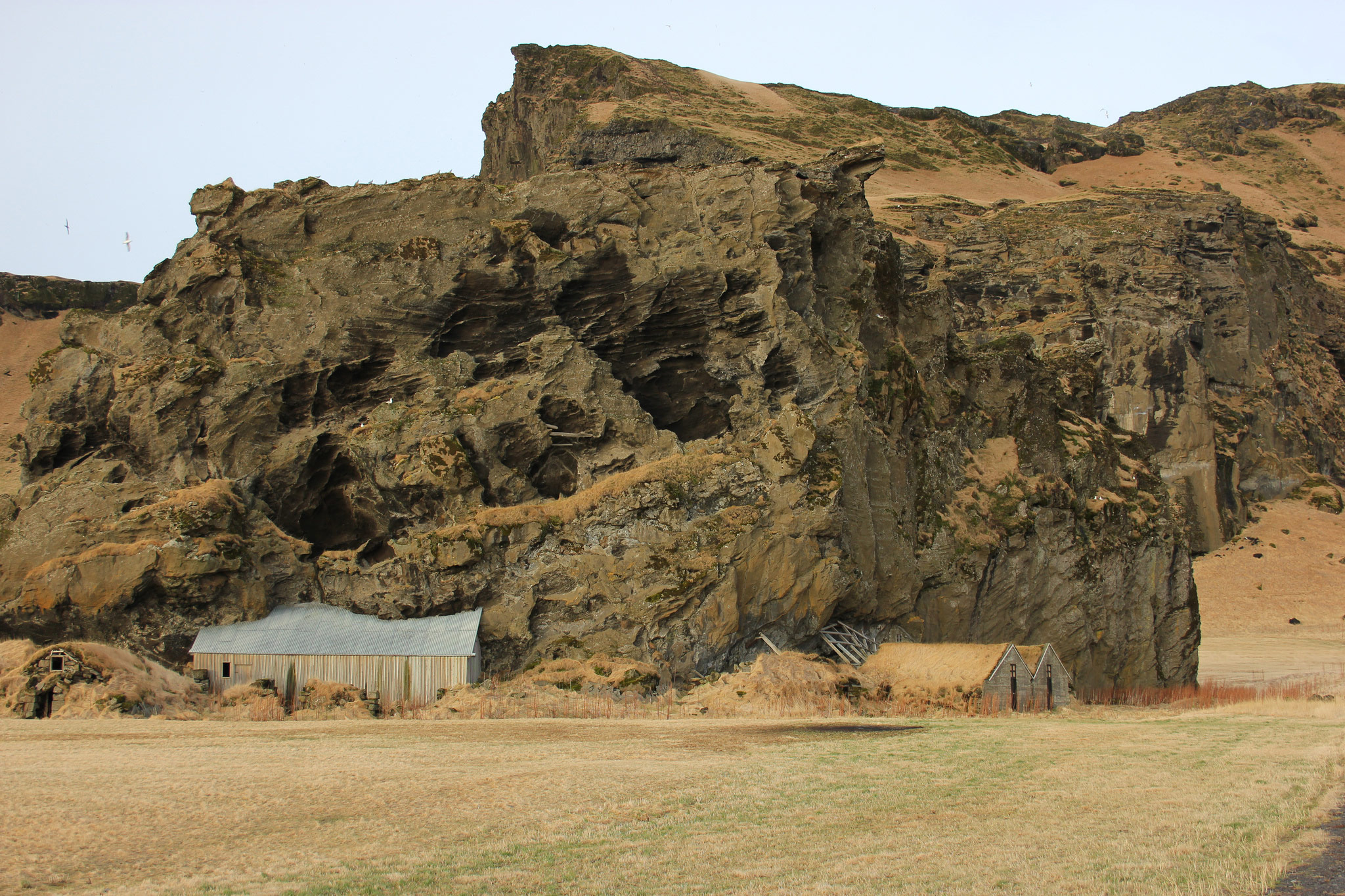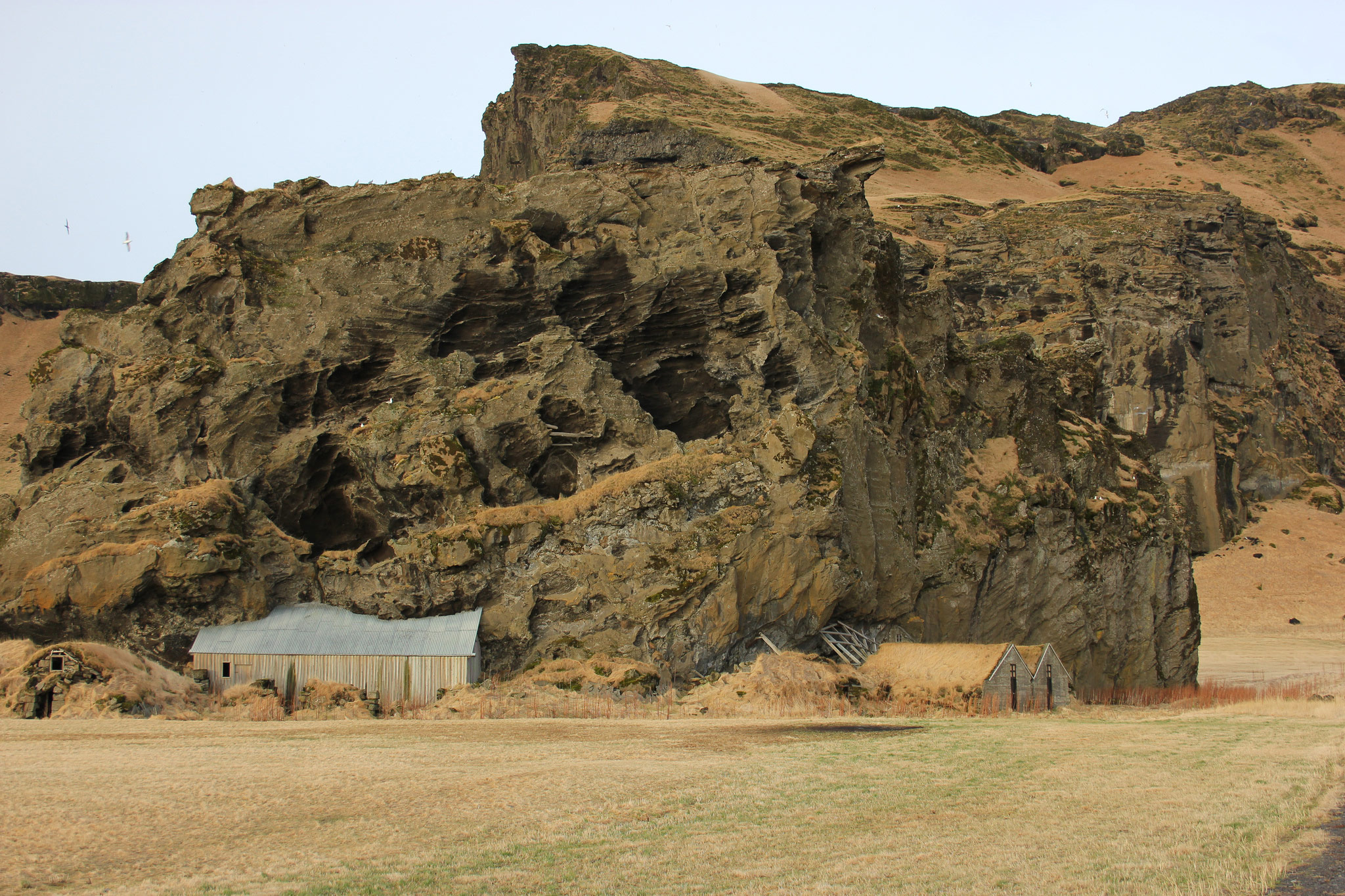 At the fairy castle we also met an adorable black Labrador who was over the moon to have some new people to play with.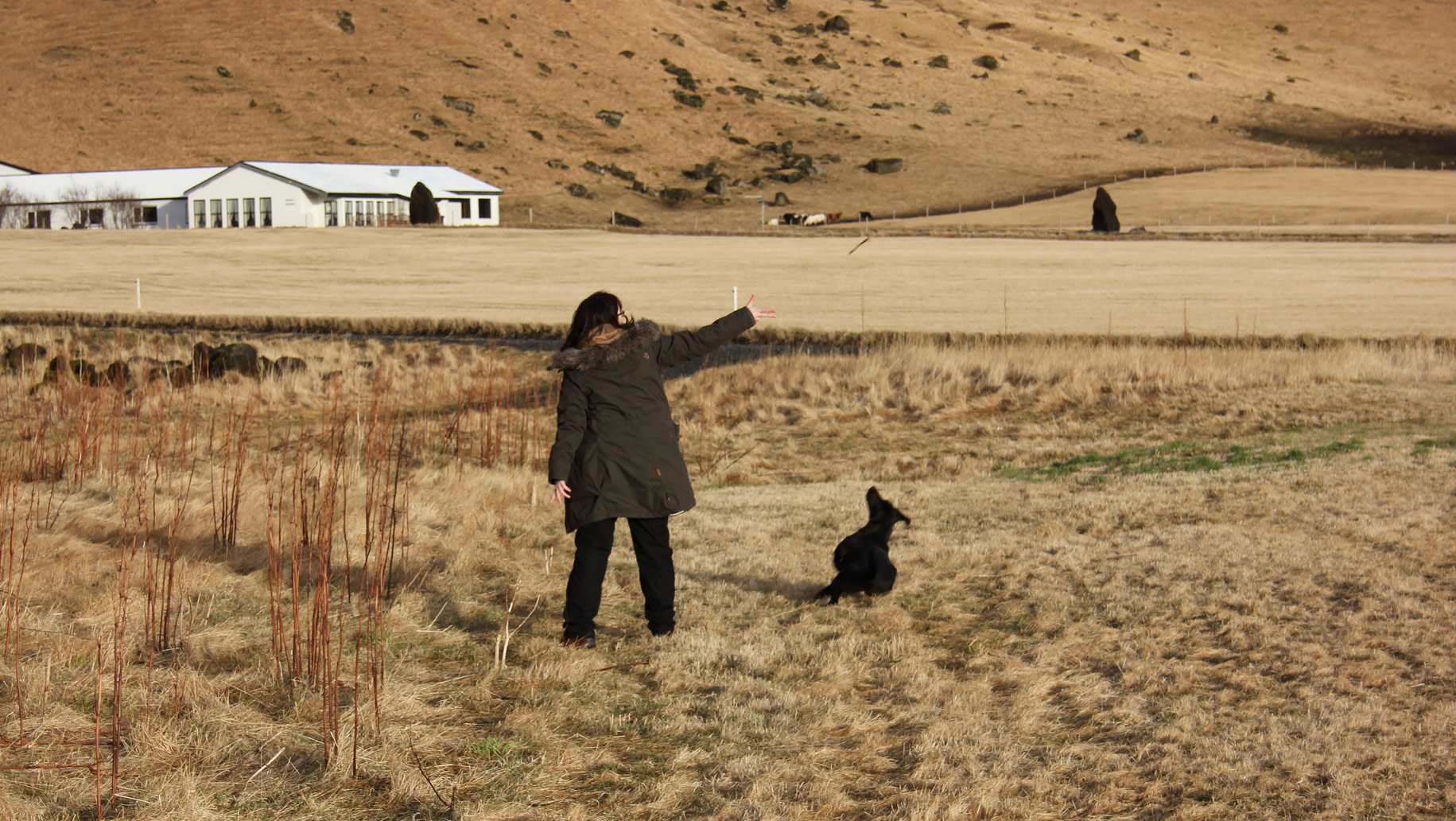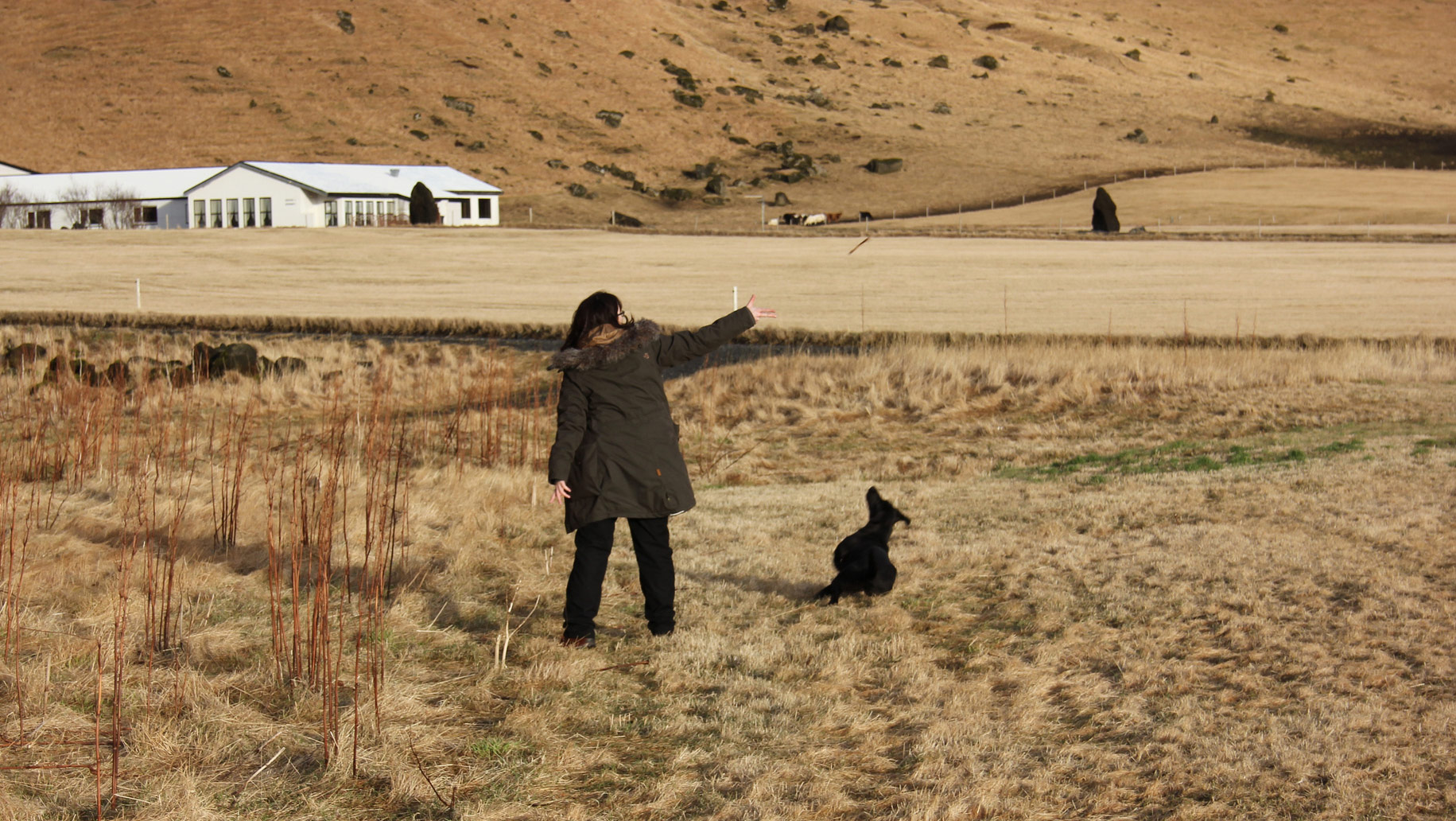 We also met some Icelandic horses. Ragnar described to us how important horses are in Iceland; how most people own at least one horse, how they're definitely not ponies, and how they have a unique way of running which other breeds of horse can't do. It's extremely frowned upon for people to mistreat their horses – Ragnar said that anyone who does so will lose their friends and the respect of the community.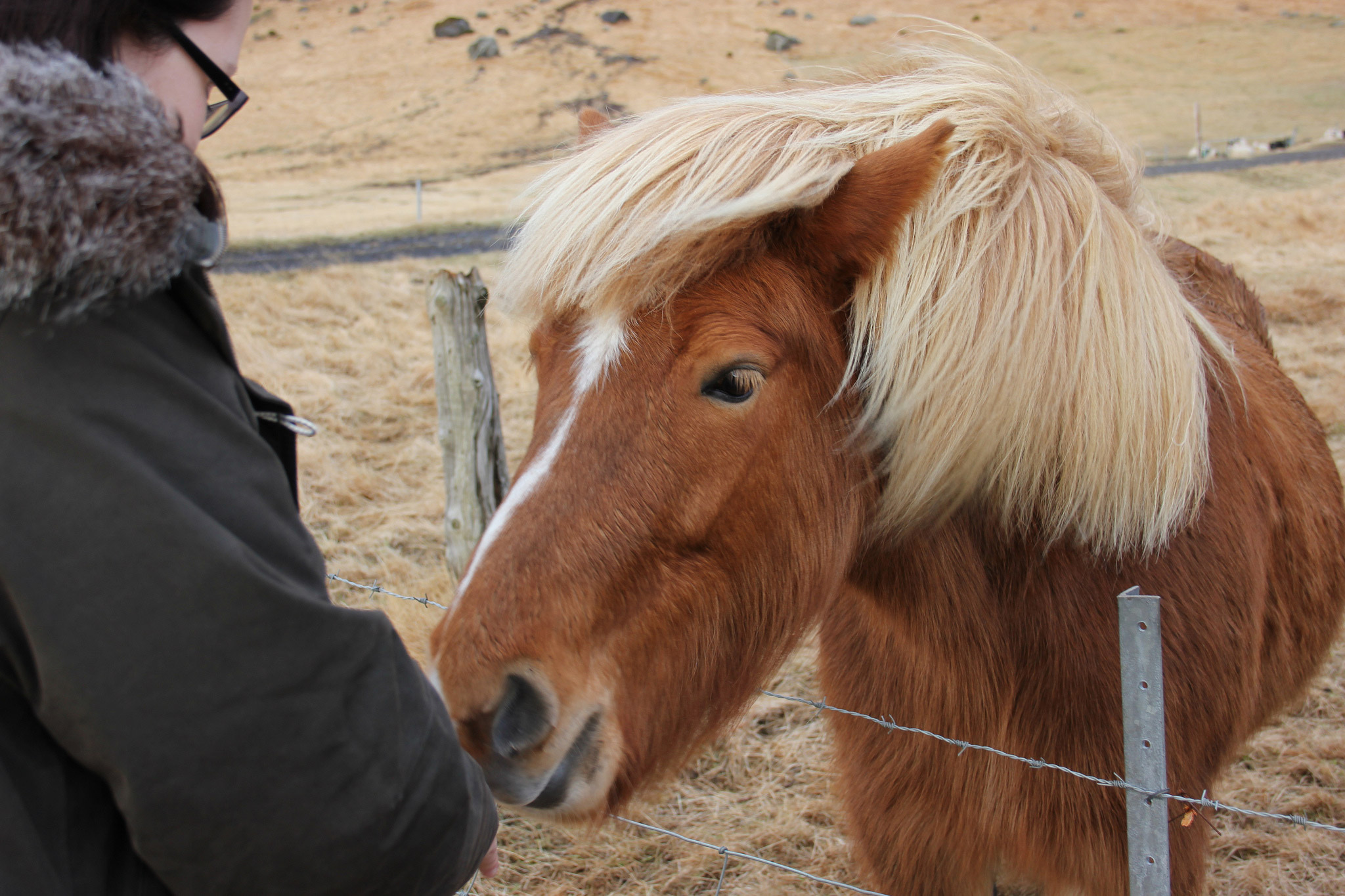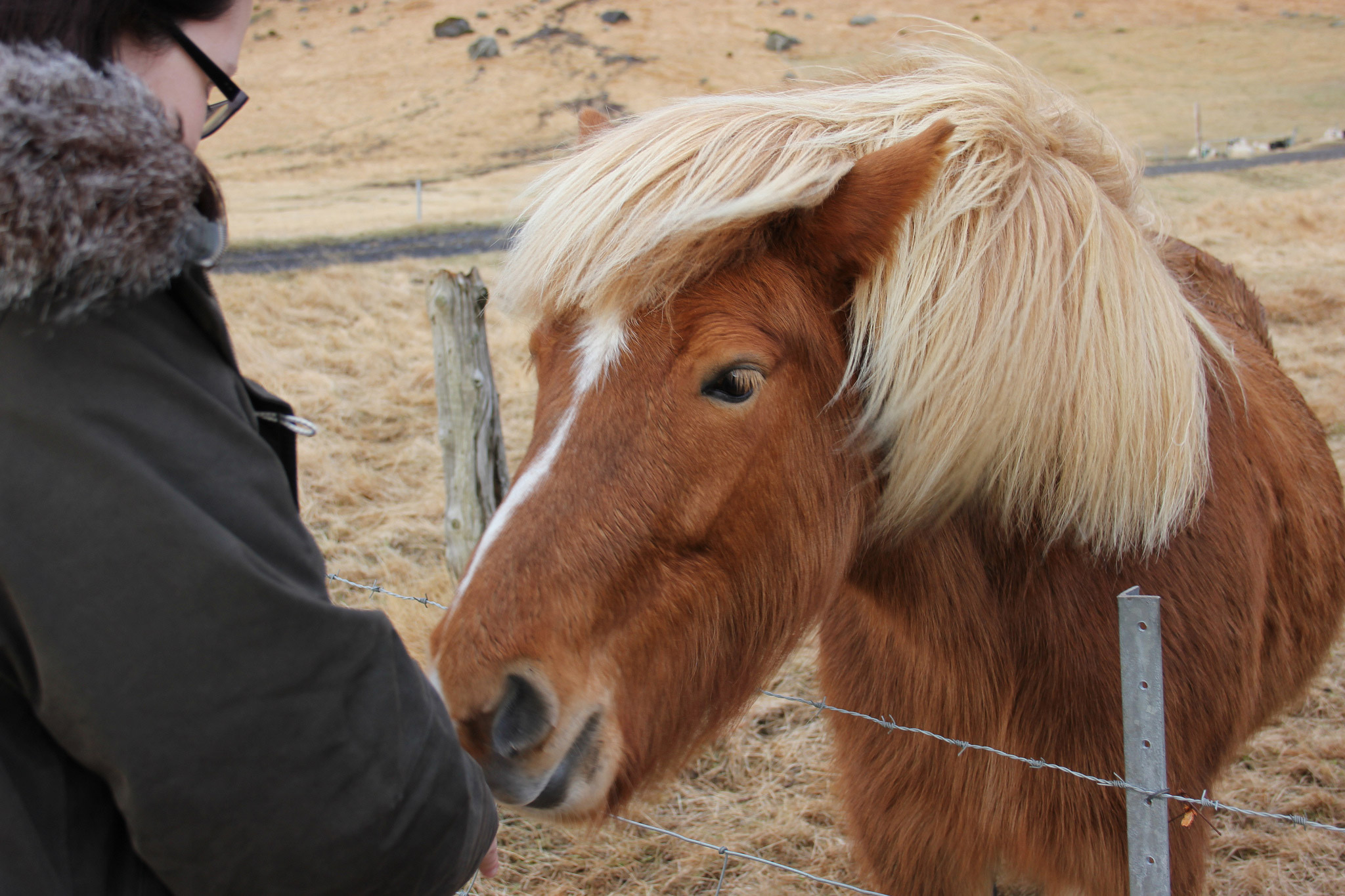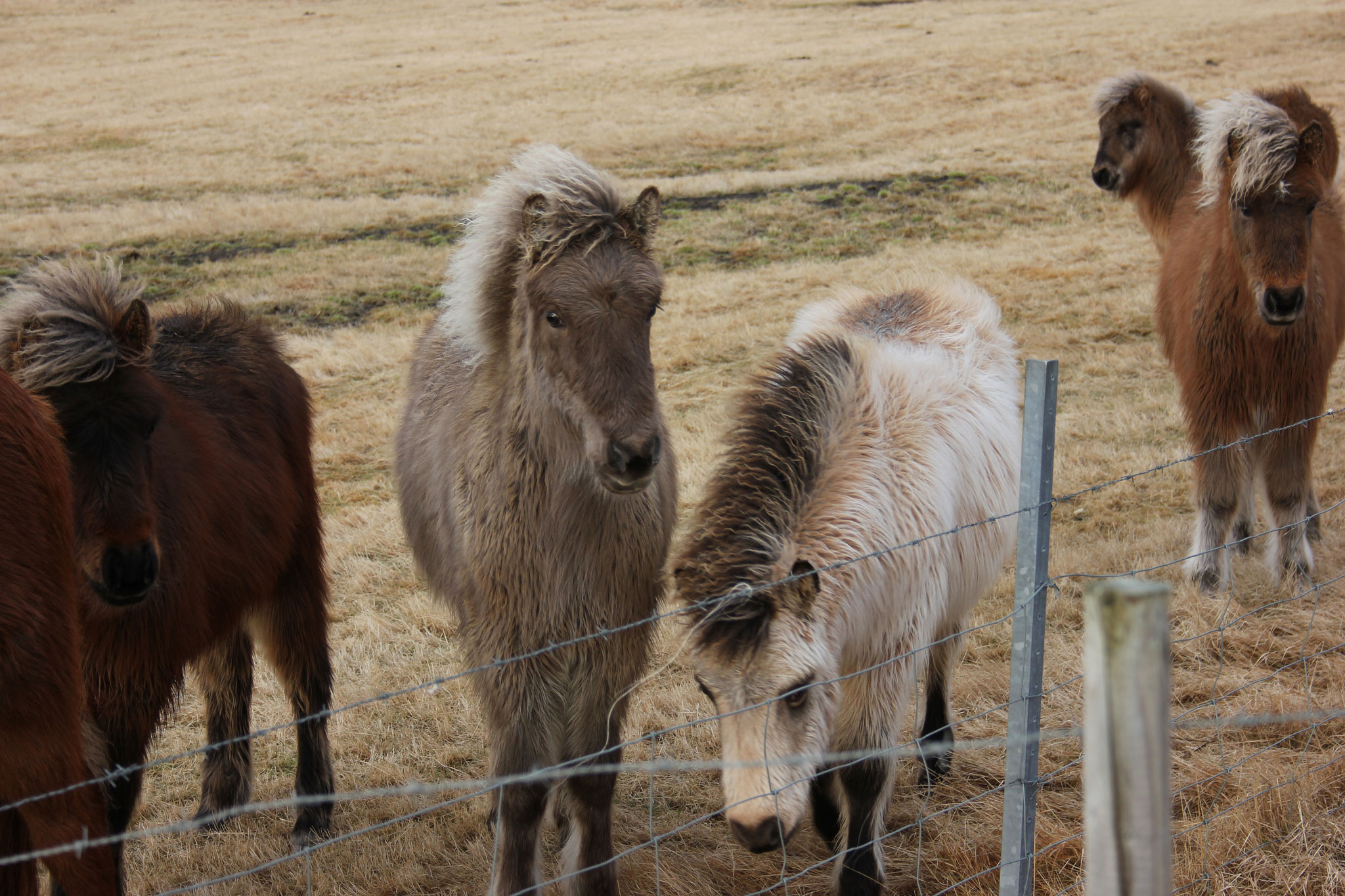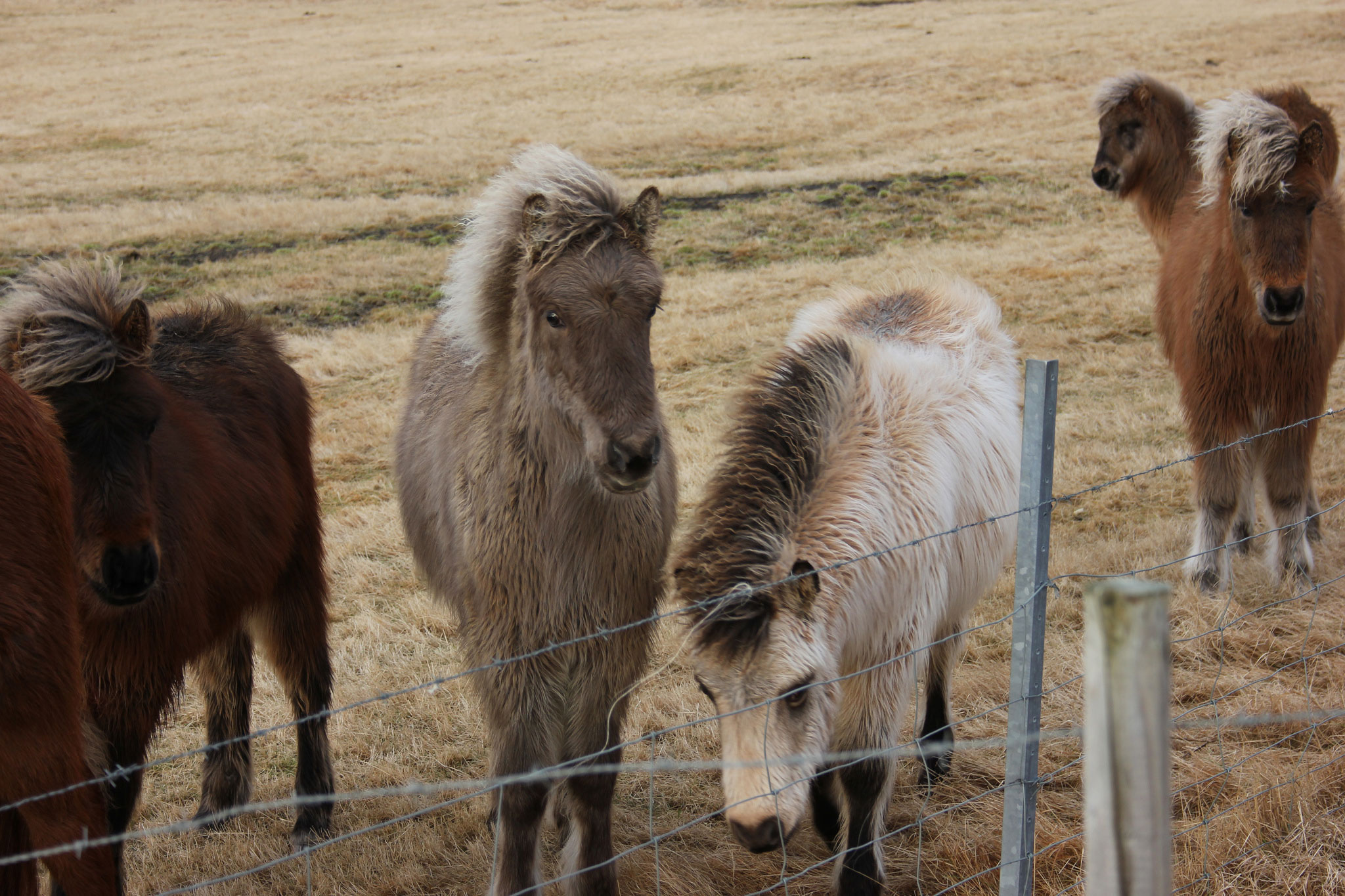 With the daylight fading, our final stop before we set off back to Reykjavik was beautiful Seljalandsfoss. This waterfall is famous for being the one you can walk all the way behind and come out on the other side – as long as it's not too icy. It's a wonderful sight to see a waterfall from behind.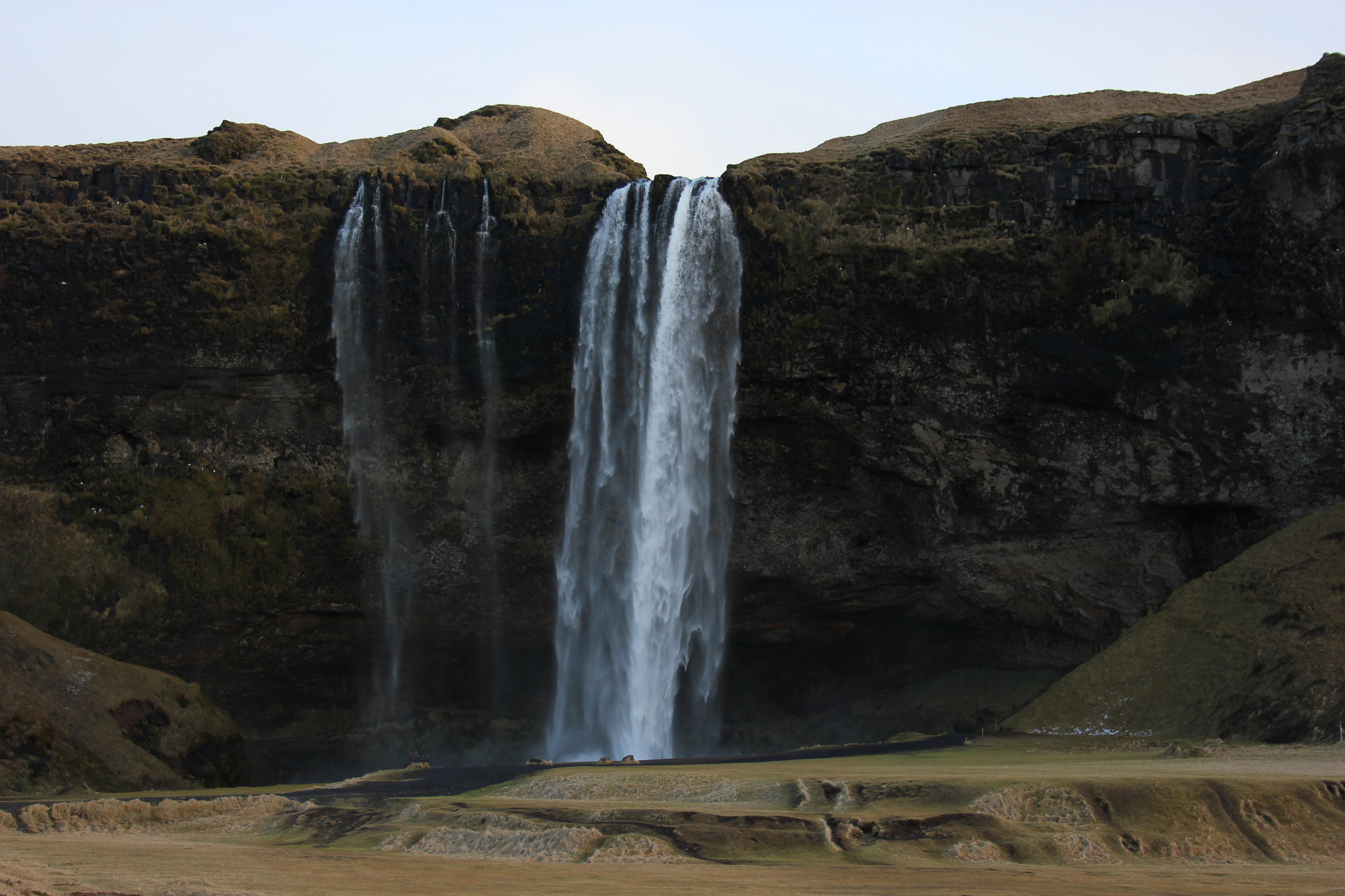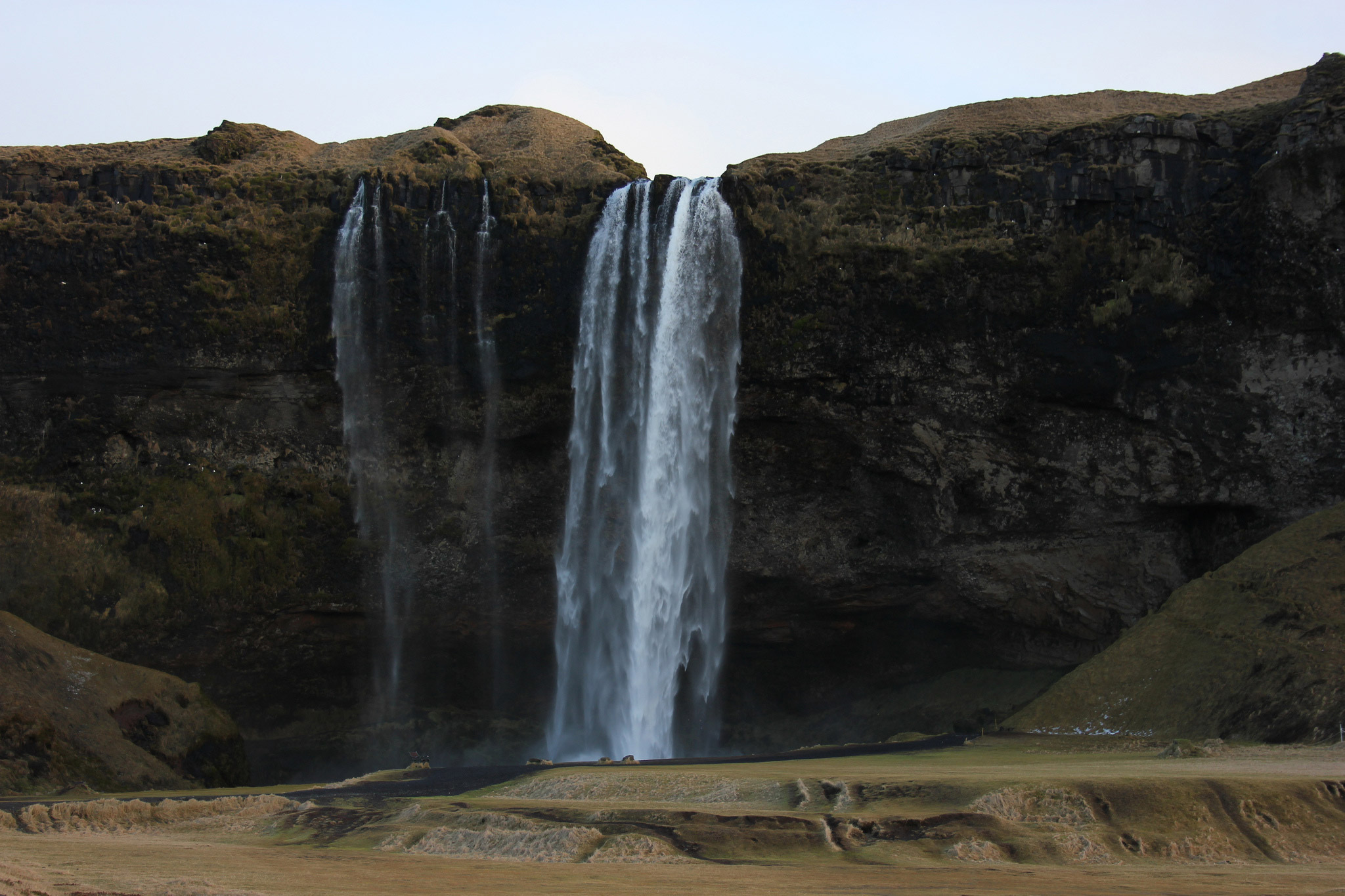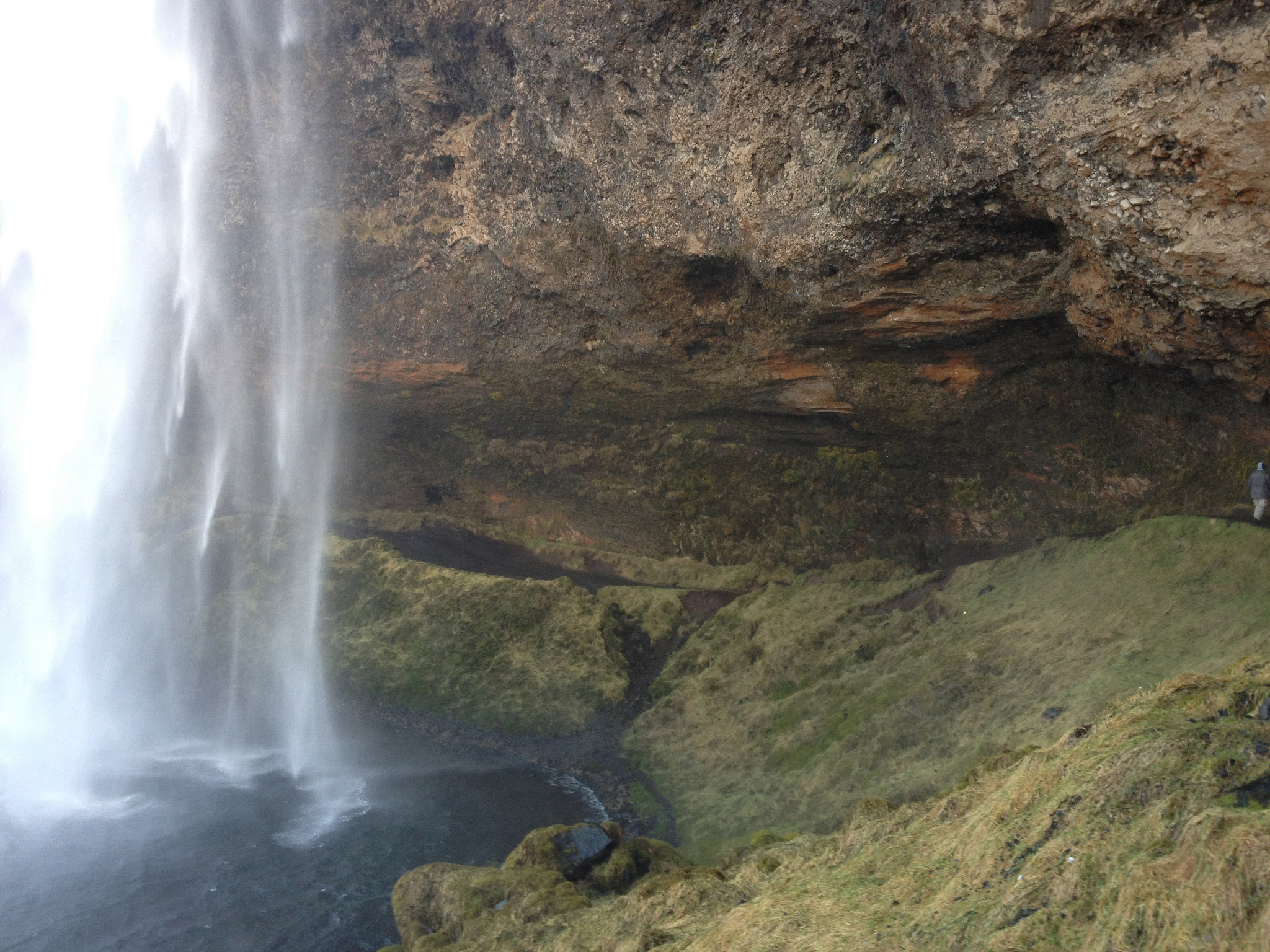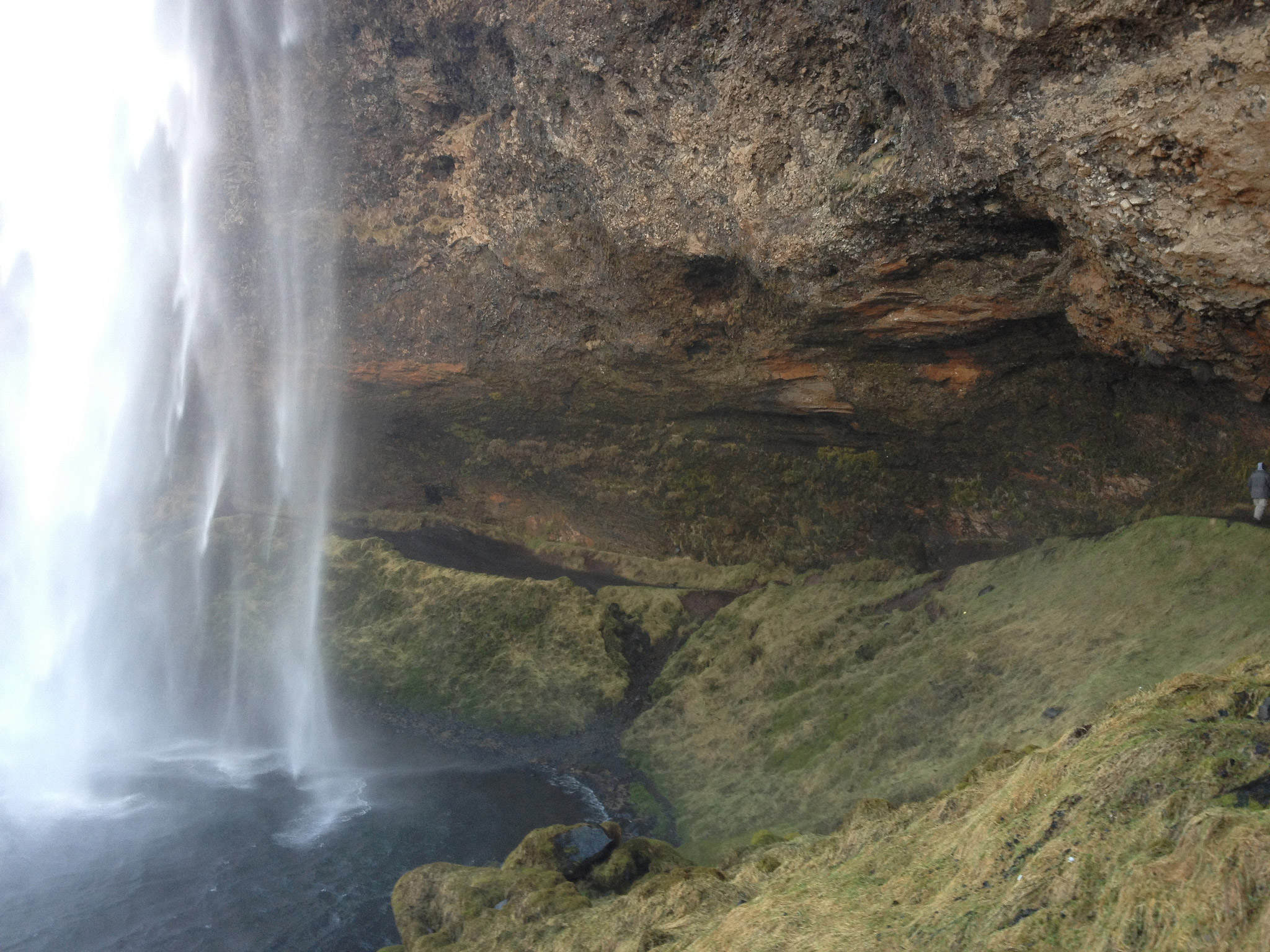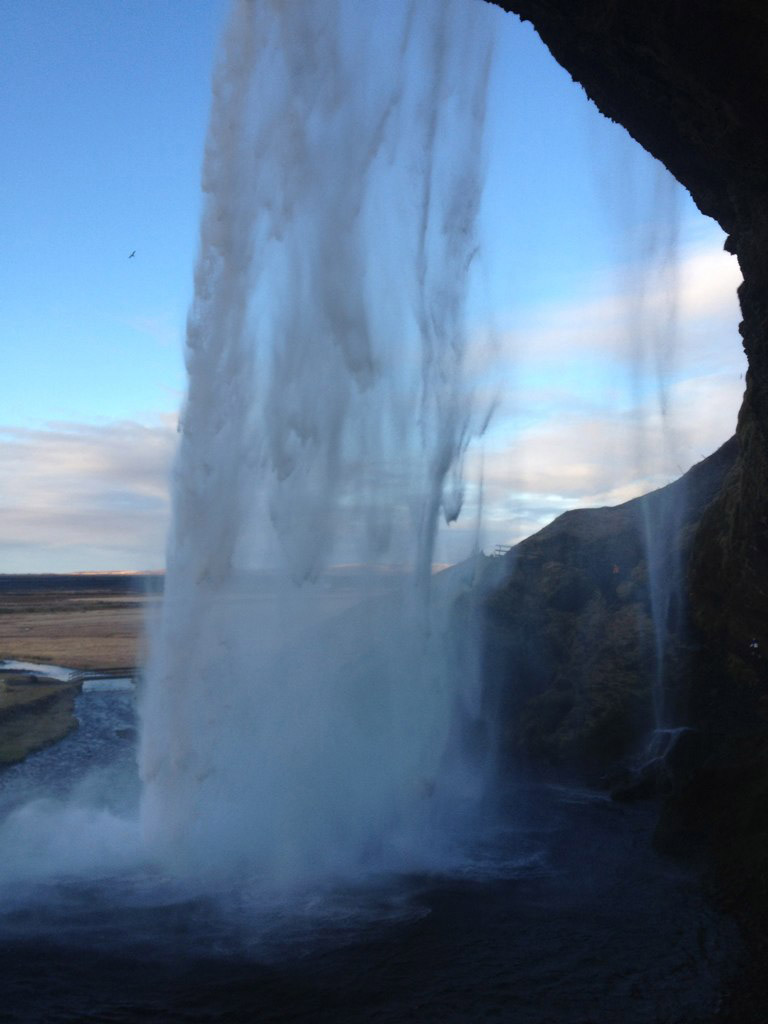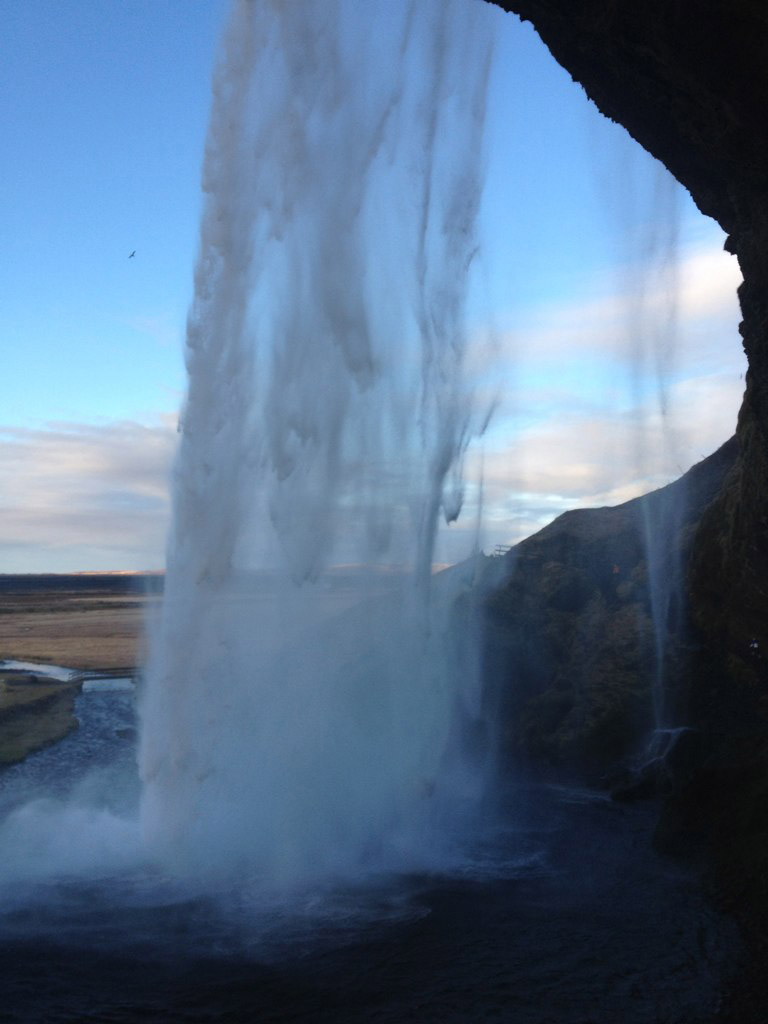 Heading back to Reykjavik, I was a little sleepy from the early start, fresh air and all the amazing things we'd seen. Dozing in the back seat of Ragnar's van, I was the happiest and most content I've ever felt. I absolutely loved our Southern Iceland tour and am so happy that we took the extra time to make the trip.
Have you visited any of these places in Southern Iceland?