Another year, another birthday trip for me! This time we'd planned a double whammy; two nights in Stockholm followed by two nights on a Baltic party boat with a day trip to Helsinki in between. An outbreak of norovirus on the ferry put paid to our original plans, but we made the most of our four days and nights in Stockholm…
I've been nervous of getting ill on holiday since the Majorca disaster of 2005 when I was sick on a public bus in front of an audience of horrified Spanish teenagers. When I heard by chance that the ferry we'd booked to take us from Stockholm to Helsinki and back was having an outbreak of norovirus, there was no way I was risking it. So now we had four days instead of our planned two in Stockholm. How to fill them?
Read more: One day in Helsinki
Day 1 doesn't really count as we arrived late at night at "Stockholm" Skavsta which is an 80-minute bus trip from the city centre, having driven down to Stansted that afternoon. Flying from Luton or Stansted is often so much cheaper for us that it's worth the 3-4 hour drive. We checked into our hotel, the Best Western &hotel which was only 10 minutes' walk from the bus stop and went to bed.
On day 2 we had breakfast at the hotel (it's true what everyone says, the Nordic countries are crazy expensive by UK standards so I'd picked a hotel with free breakfast – can't do without a coffee in the morning!) and set out for the waterfront and the old town. It was a grey, drizzly day and the Royal palace looked grey and foreboding from the bridge that leads to Gamla Stan. It all changed once we rounded the corner onto the square which faces the palace; fresh from the changing of the guard, a military band were playing in front of a backdrop of sandy-golden buildings.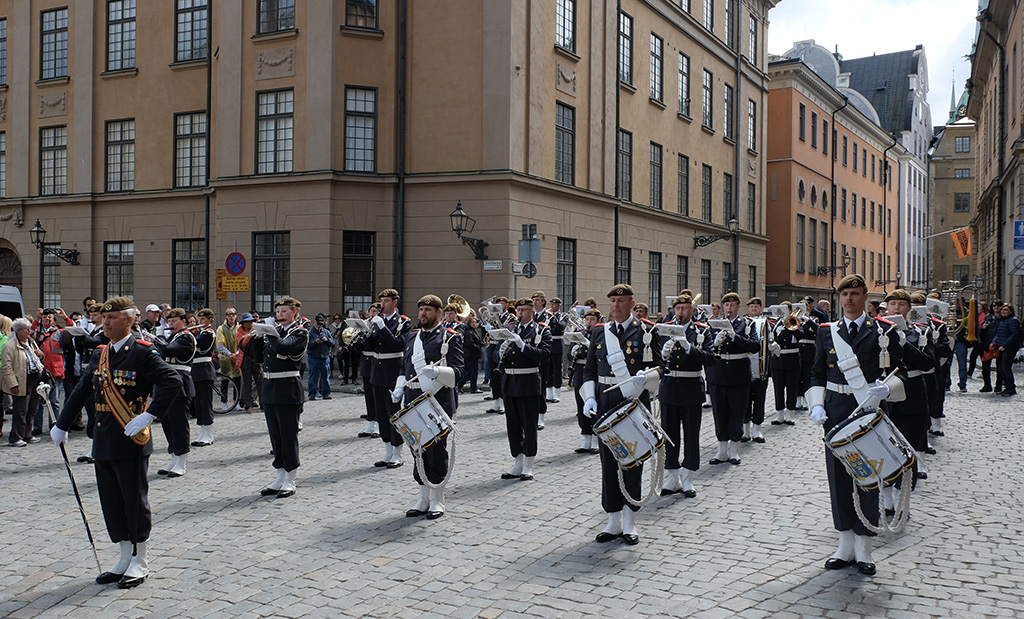 Right around the corner is the prettiest square in Stockholm and the start of the old town proper.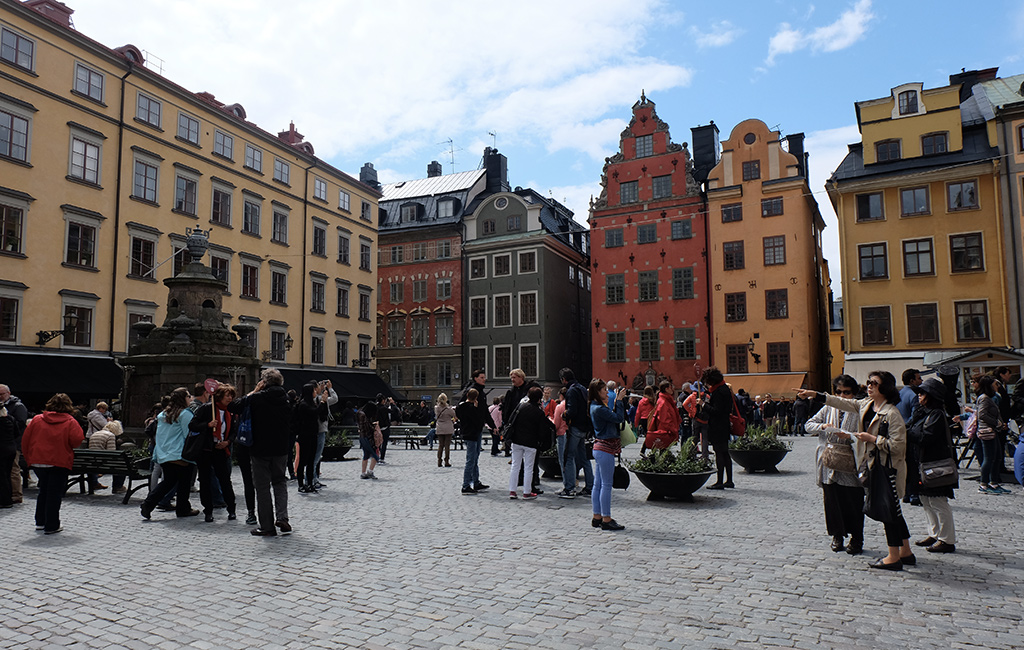 Needless to say, the entire Gamla Stan is super-touristy but you can still find quiet spots to enjoy the atmosphere down the little back streets. Not this one though, which is constantly busy with idiot tourists like the one below taking pictures to show off its narrowness: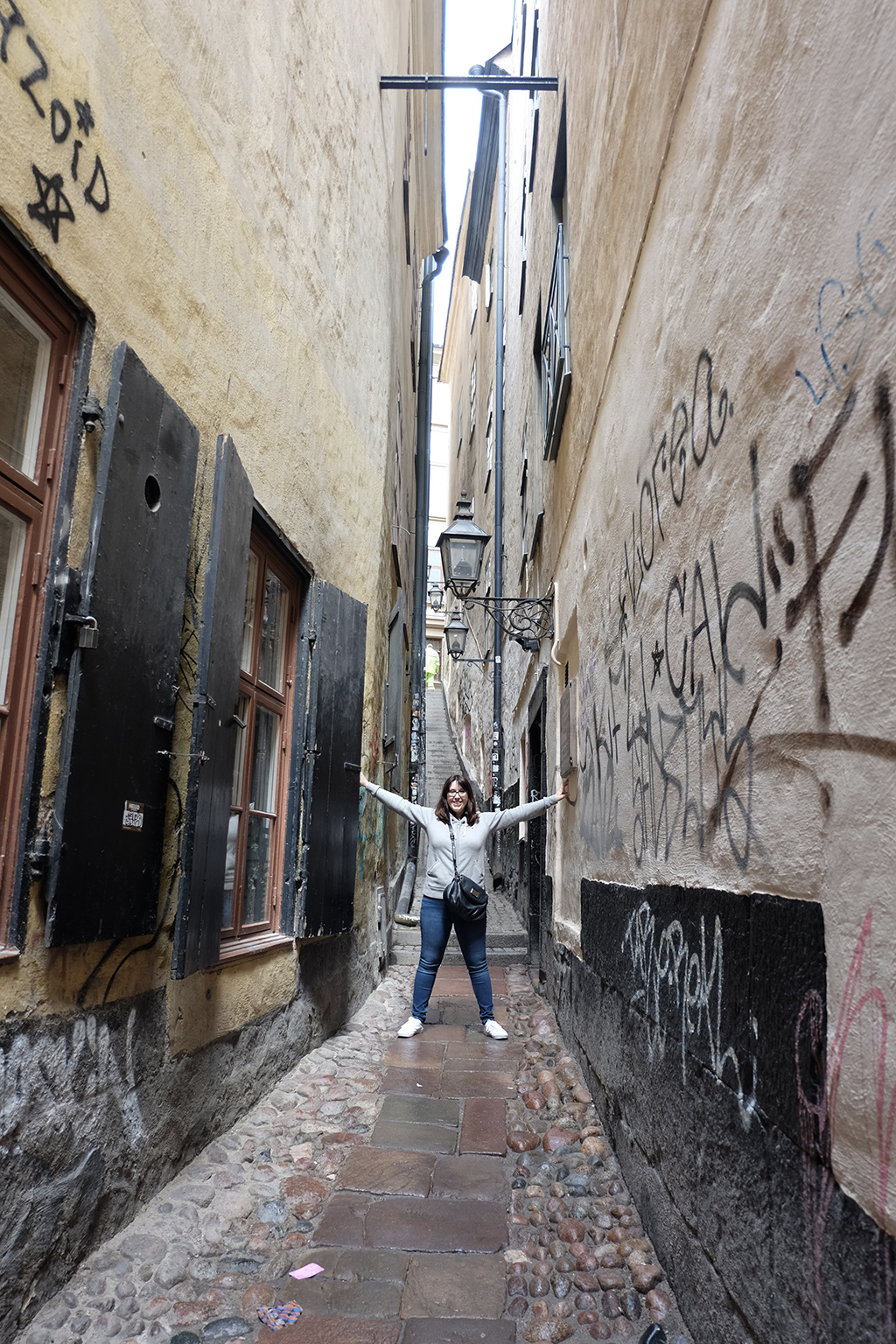 From Gamla Stan we carried on past Slussen to Södermalm, which became our favourite area in the city. We were lucky that our visit coincided with the Make Musik Sthlm street music festival and there were bands, solo performers and sound systems around every corner – the perfect soundtrack to exploring the hipster part of Stockholm.
Read more: Street Music Day in Vilnius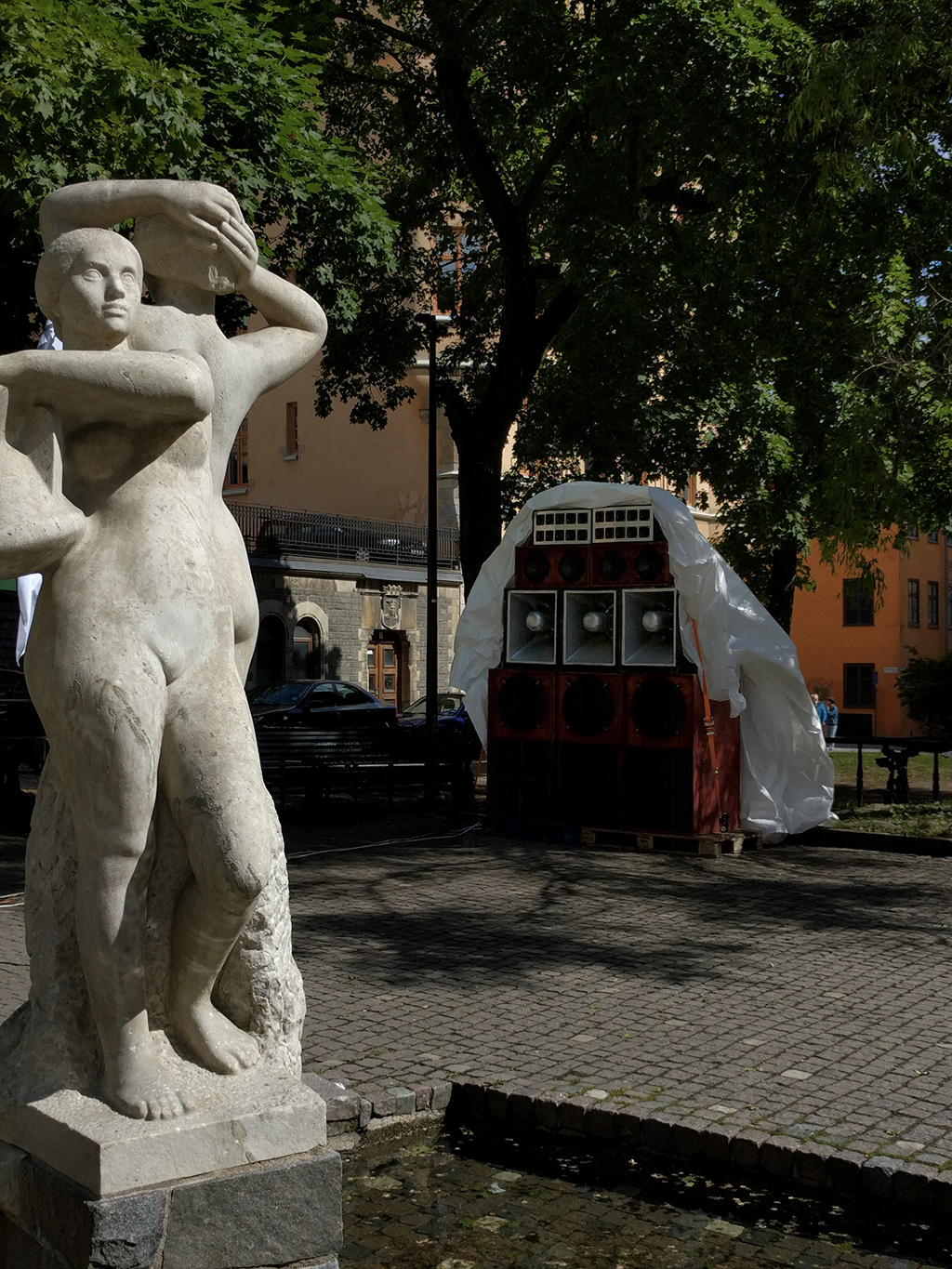 Walking back to Gamla Stan we took a detour to look at the view from the Gondolen, high above Slussen. Slussen is a massive building site at the moment while the Norman Foster redevelopment takes shape so the view isn't great at the moment. The Gondolen itself is an interesting sight though – there's a bar and fancy restaurant but you don't need to be a customer of either to use the viewing platform.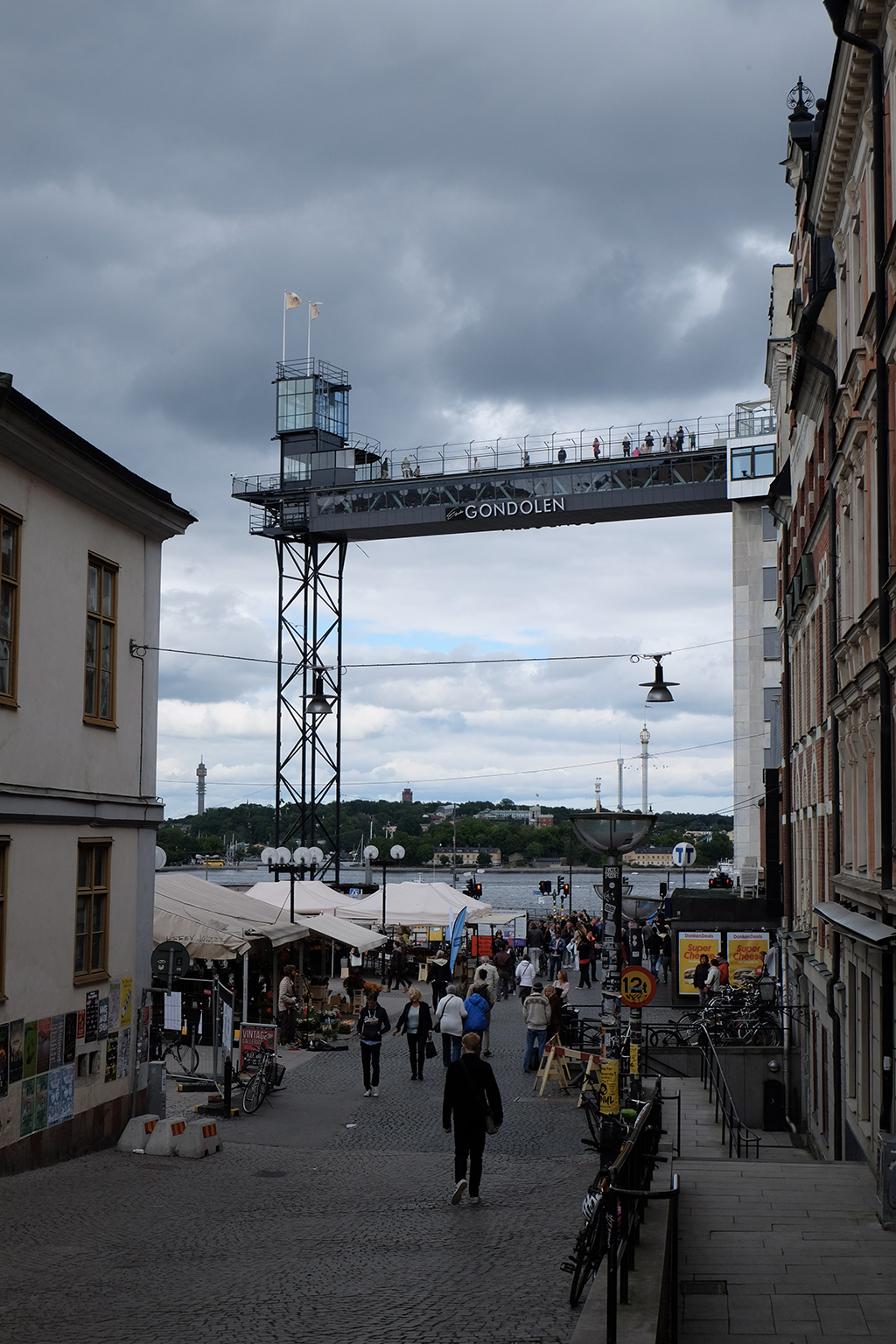 Day 3 was my birthday so naturally we hit Stockholm's highlight – the ABBA museum. The ABBA museum is conveniently located near the Vasa Museum and the Skansen open air museum on Djurgården island and is a must-see if you've got even a little bit of interest in ABBA and Eurovision. On our way there we walked through the Brunkeberg pedestrian tunnel which was hosting an art installation in honour of the 2016 Eurovision Song Contest where it "sings" in response to the voices of people passing through.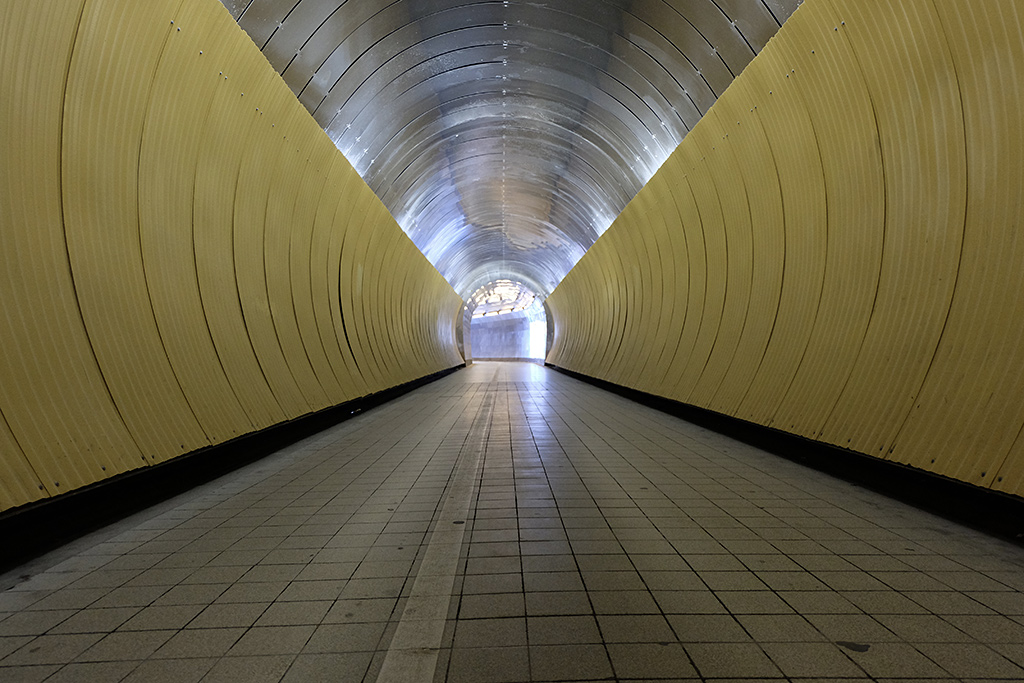 The ABBA Museum started with an exhibition on Eurovision's history and previous winners. I was very excited to see Verka Serduchka's shiny silver costume from 2007.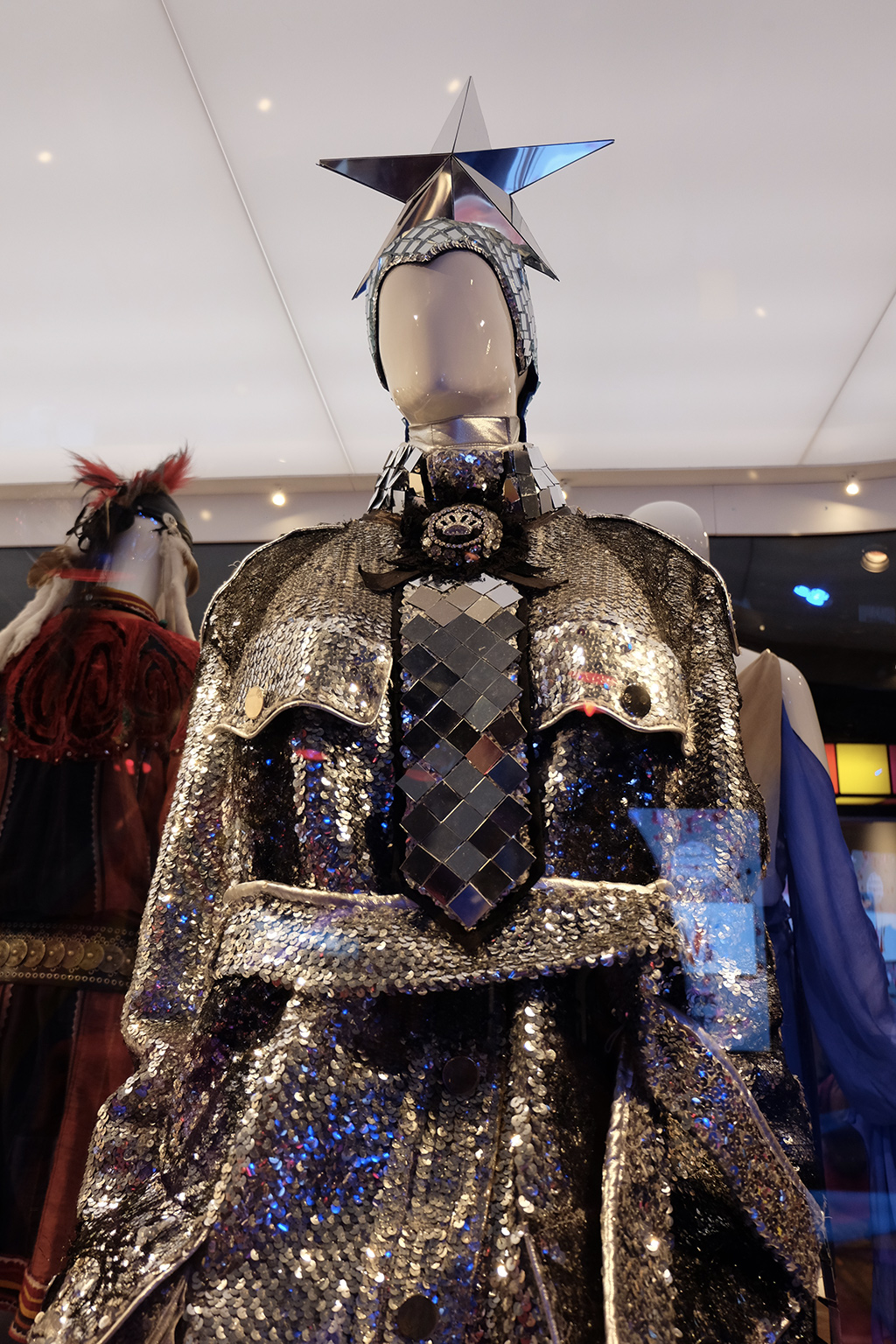 Inside the main ABBA part of the museum there were more costumes (including the awesome Mamma Mia jumpsuit, recreations of their recording studio and dressing room, and explanations of the band's career and impact on Swedish music.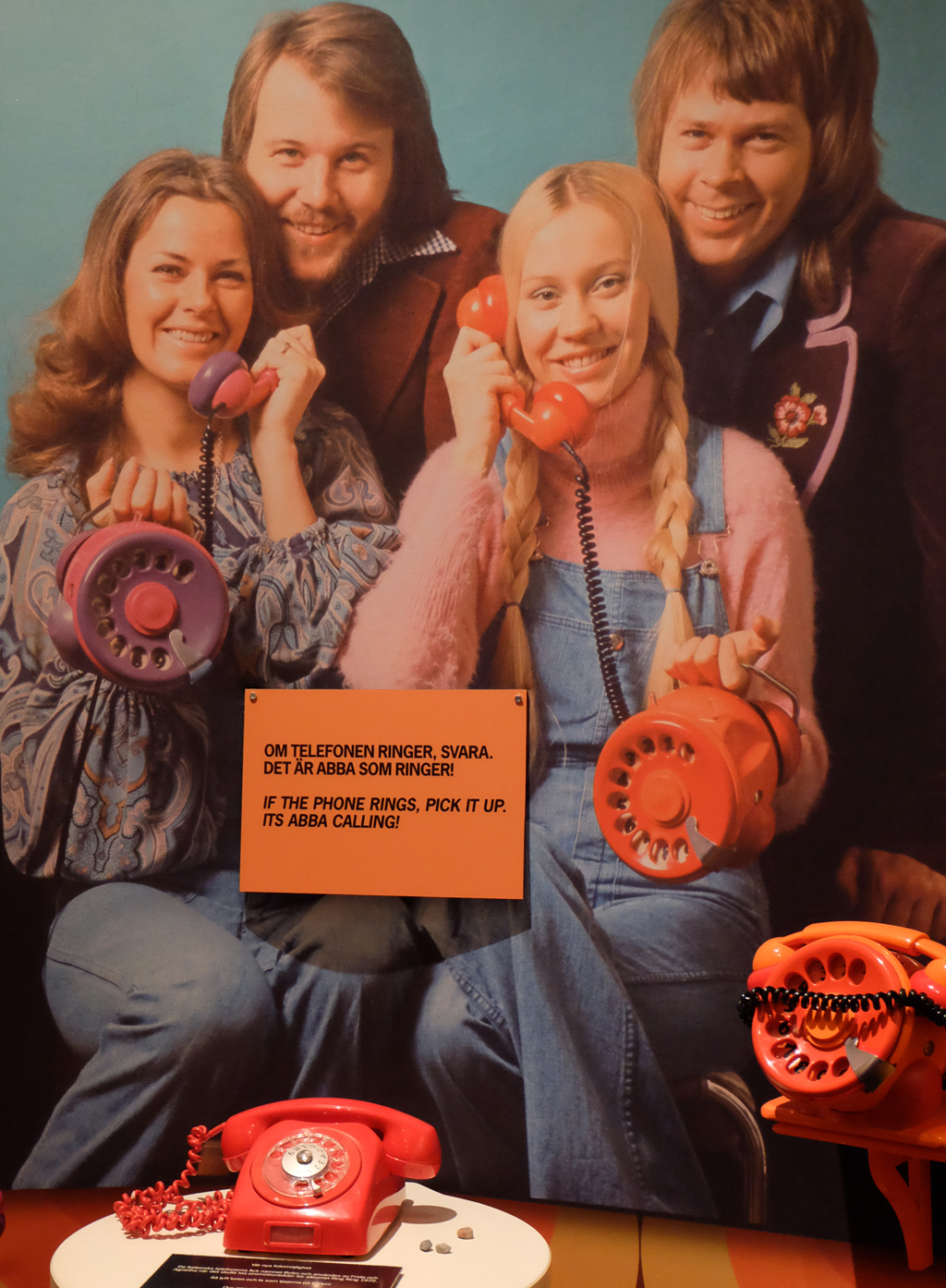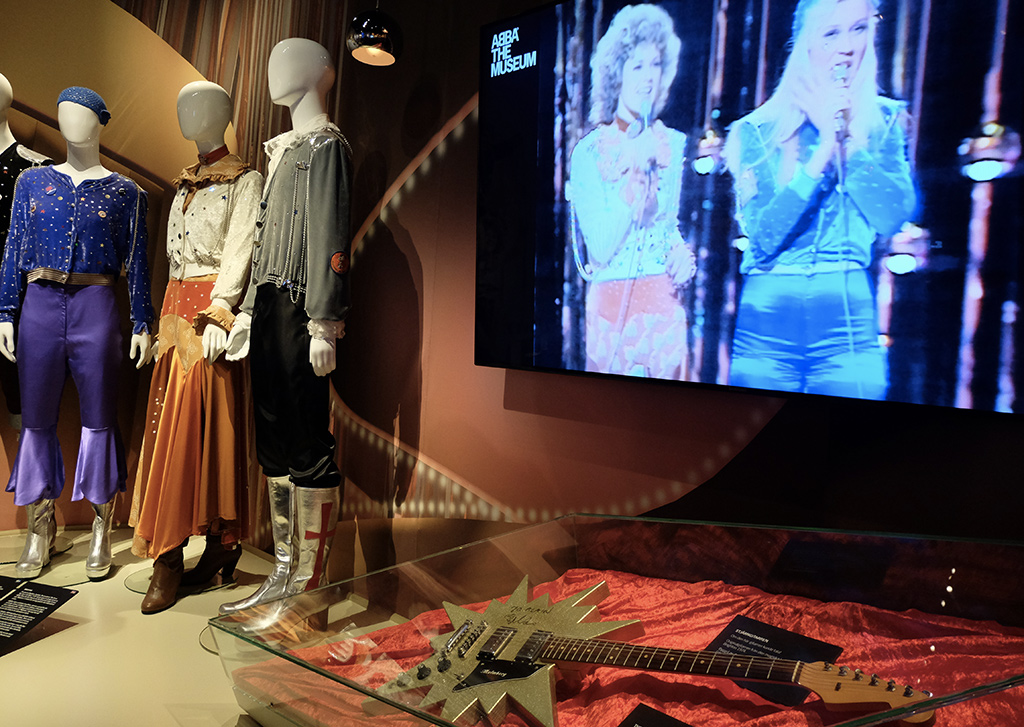 If you're passing but don't fancy the museum, you can still get a taste of ABBA – outside the museum are cut-outs of the band which you can stick your face through and pretend you're a 70s Swedish superstar.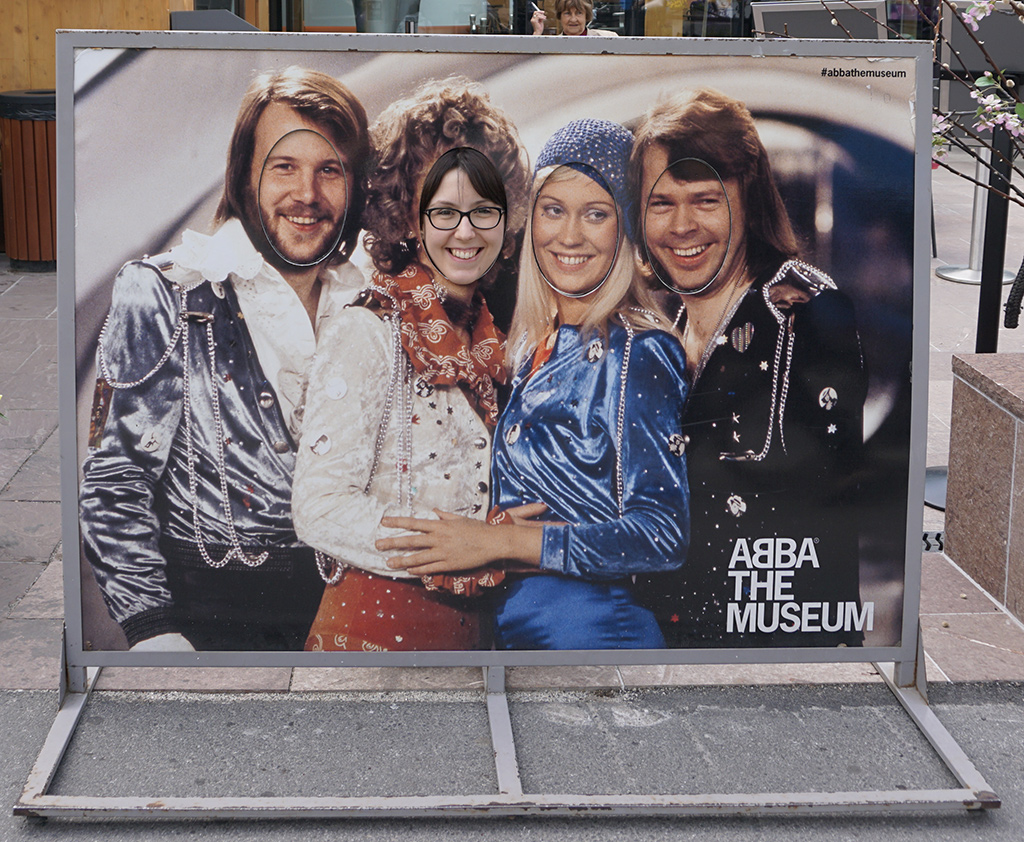 That night we treated ourselves to a proper dinner of amazing vegetarian meze at Lebanese restaurant Underbar. Literally all the best things in the world to eat on one plate – tabbouleh, little cheese rolls, artichoke hearts, falafels and halloumi – love!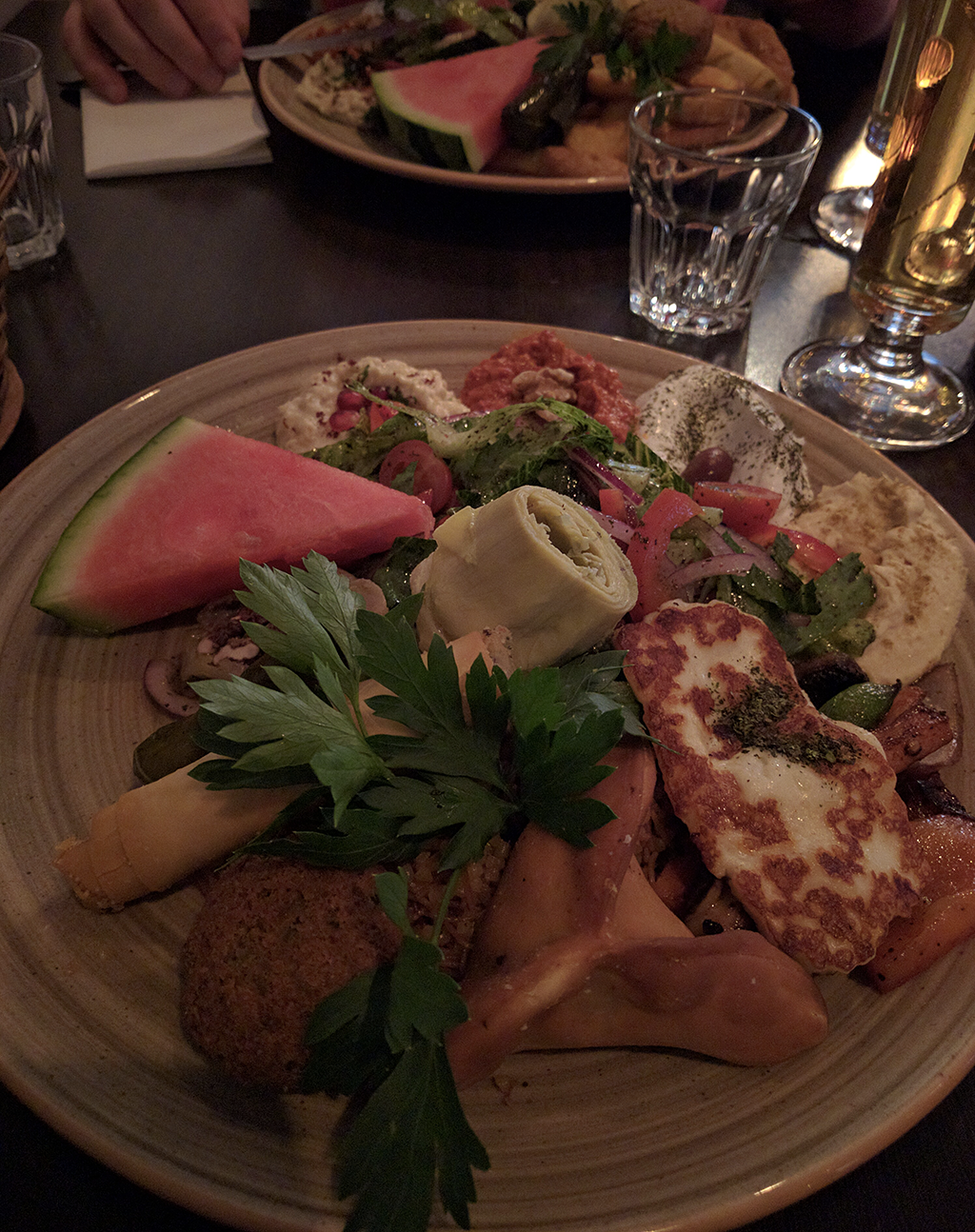 After dinner we made the most of the long Stockholm summer evening and walked through the old town again. It's much quieter in the evening – most of the shops have closed and the crowds have gone. It all looked very pretty in the golden light. We did our #EUtour flag waving on Riddarholmen island, across the water from the town hall.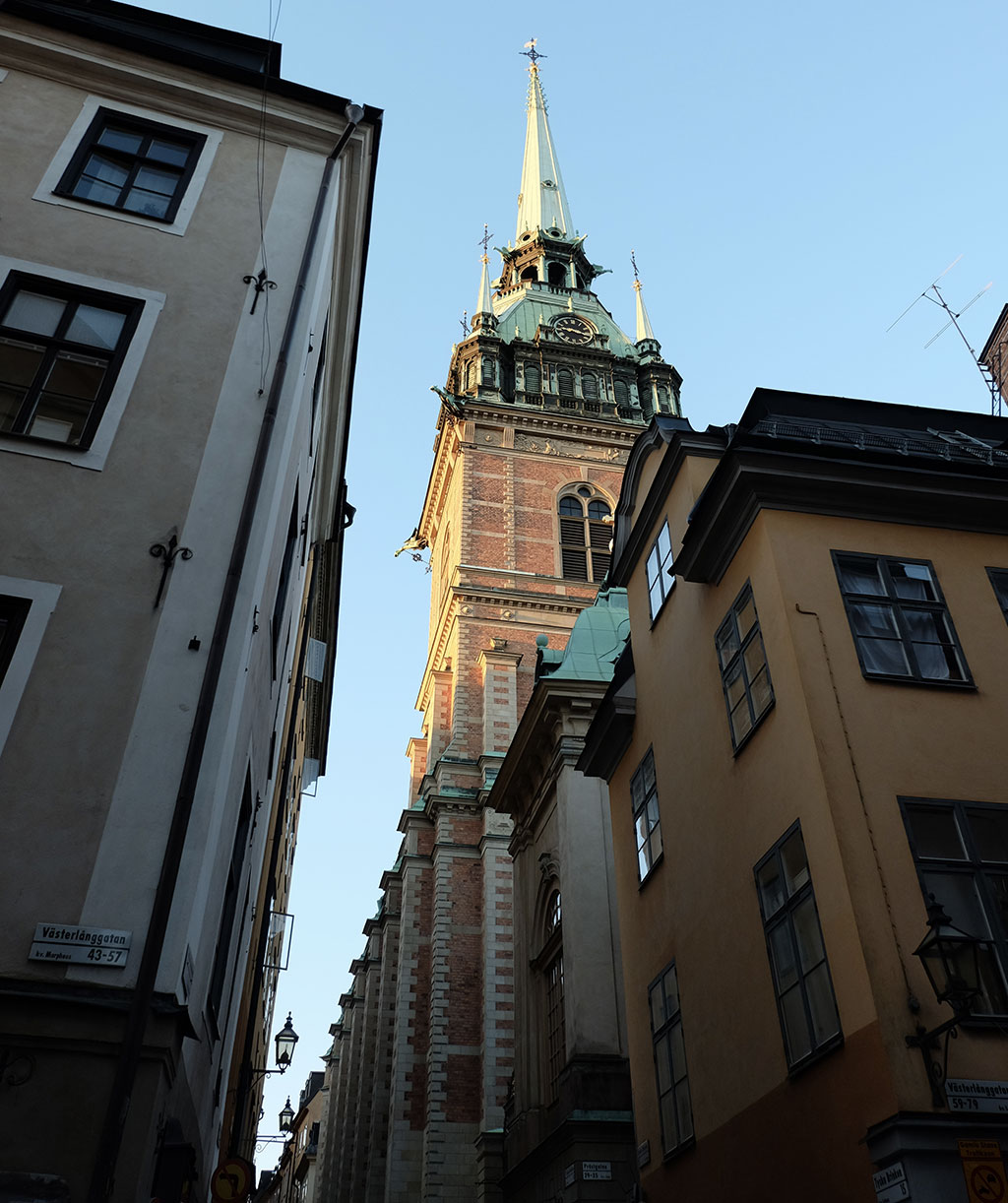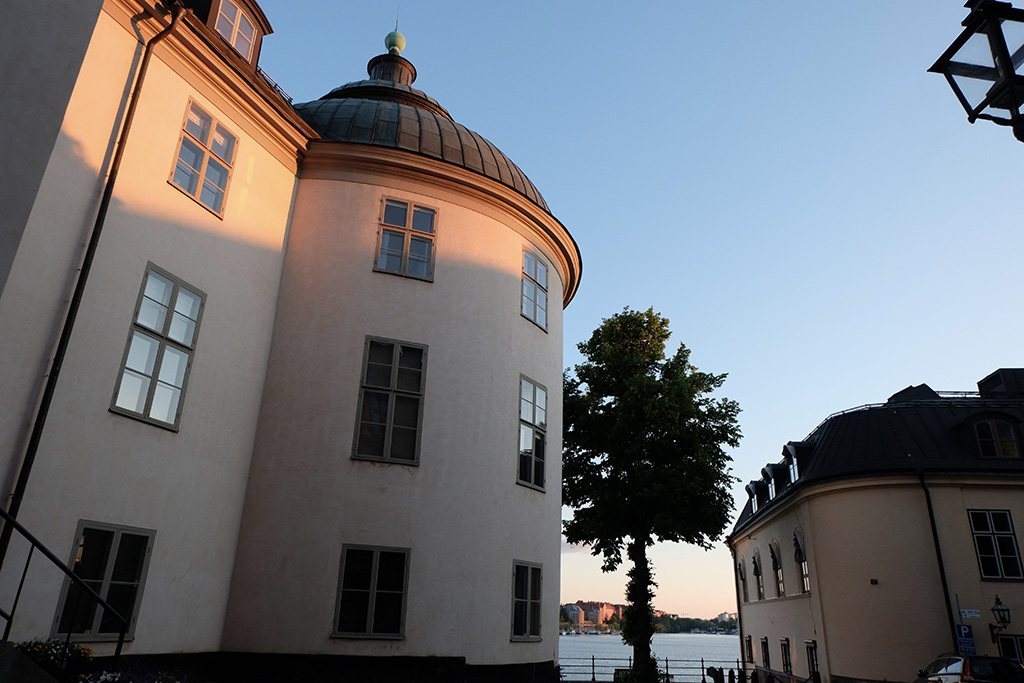 Day 4! Our original plan had been to see the Stockholm archipelago on the way to and from Helsinki on the (now diseased) party boat. I still wanted to visit at least one island, we just weren't sure which one of the 30,000 islands to choose. Some islands were really easy and quick to get to but I felt that I wouldn't get the full archipelago experience unless we went right out to Sandhamn, two hours from Stockholm on the fast ferry. I was also reading The Sandhamn Murders so I really fancied going to where it was set (isn't reading something set where you're staying the best?)
Getting from Stockholm to Sandhamn was really easy and a comfortable, enjoyable journey. Our boat left from pretty Strandvägen and we had a gorgeous view of Djurgården island and the old town behind us.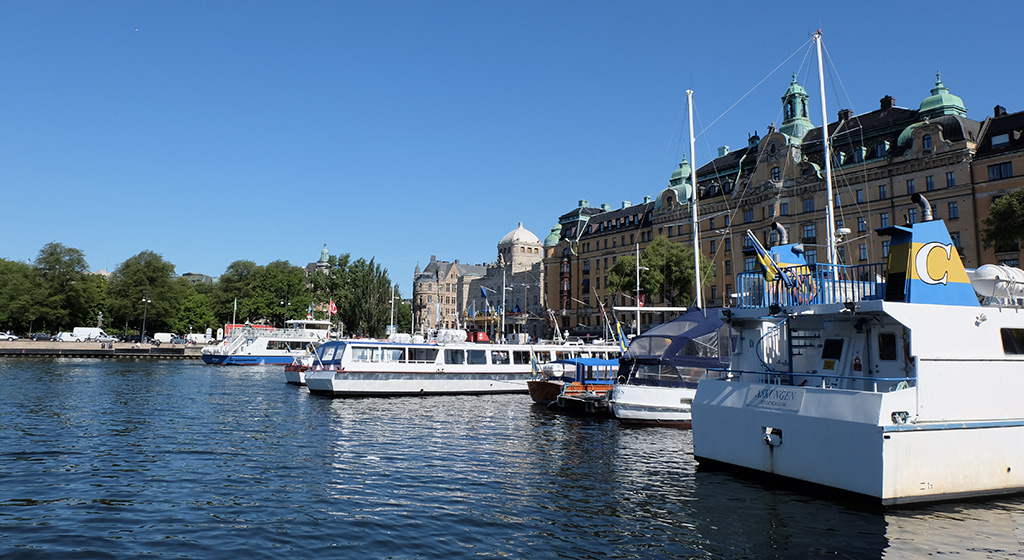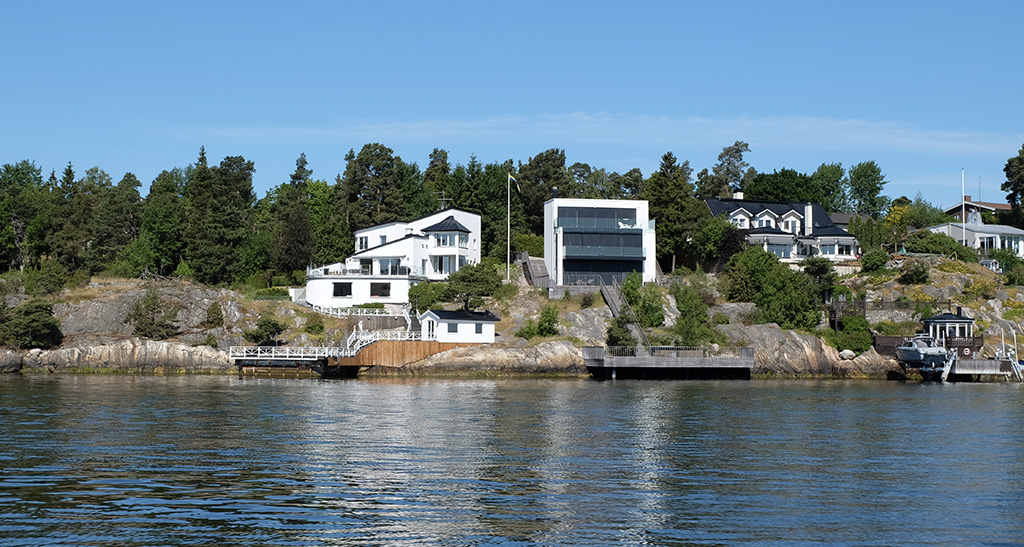 After stopping at a few islands, some of which were quite big villages and others which were just a jetty and a hut, we arrived at Sandhamn. It was a beautiful day and we spent a few hours walking around the island, looking at the gorgeous red houses and enjoying the peaceful holiday feeling. There are no cars on Sandhamn – the only things with engines are the boats and the odd quad bike.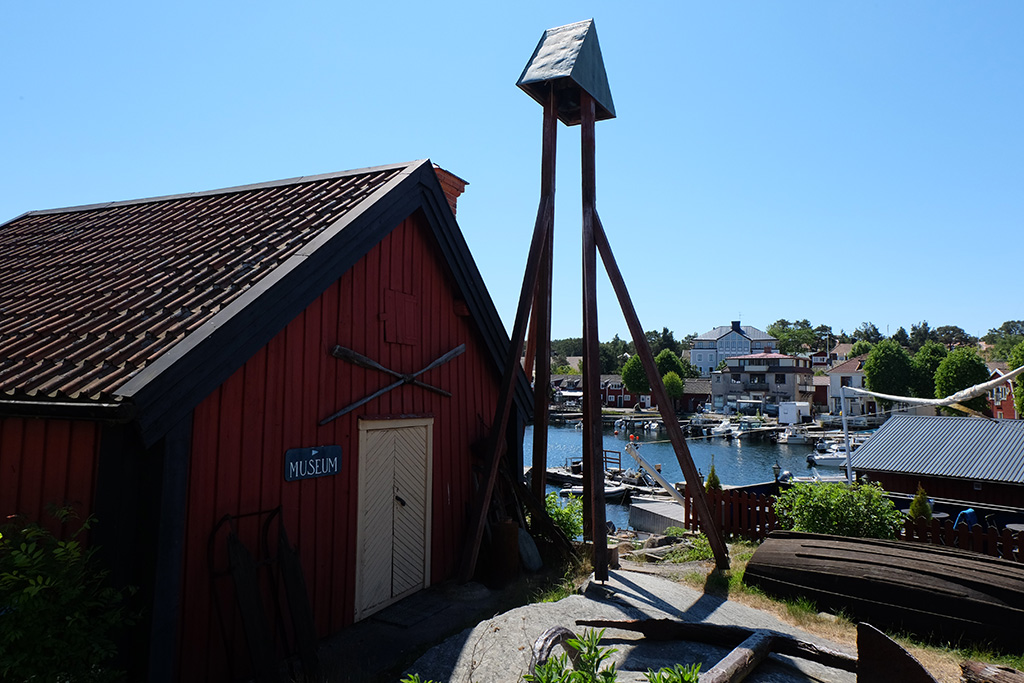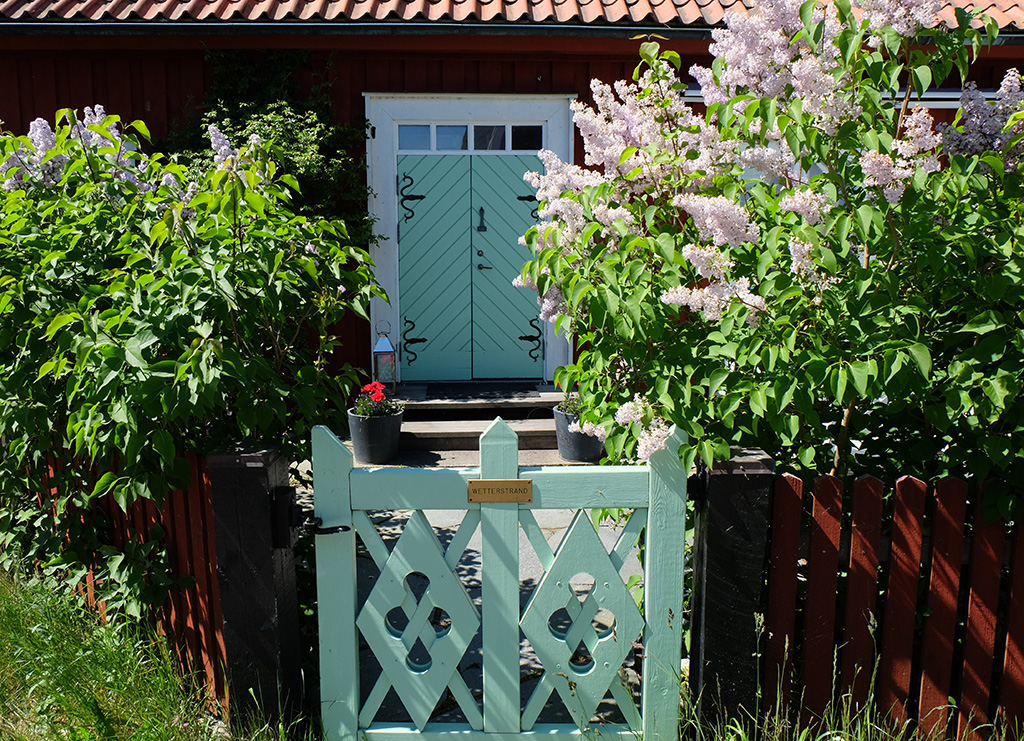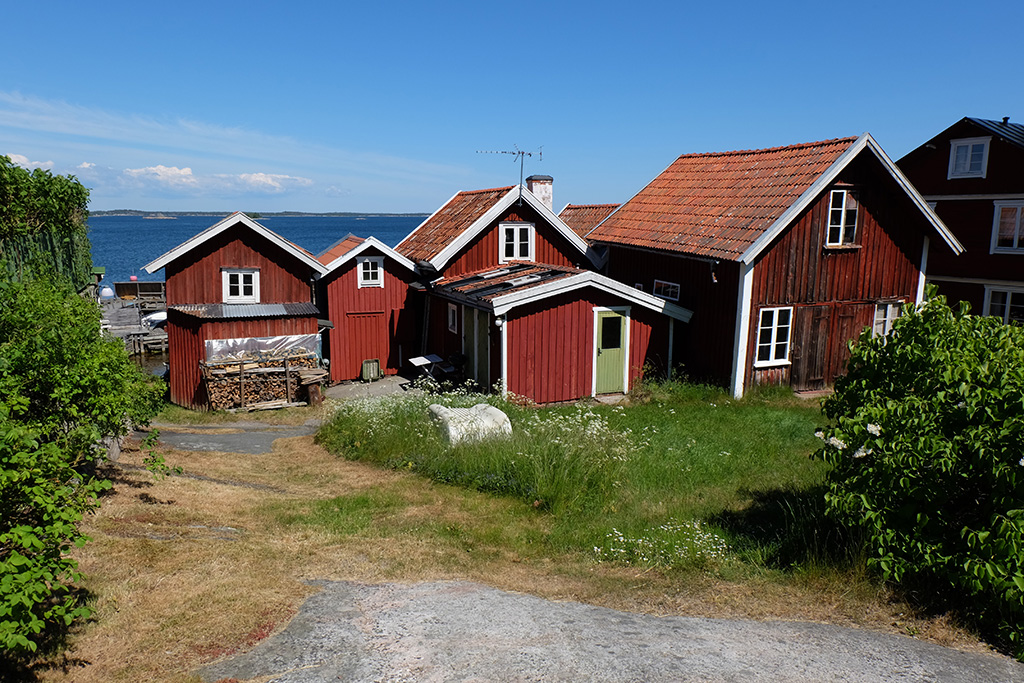 After a leisurely drink in the sun at the island pub, we got back on the boat and headed back to Stockholm. Even if you don't go as far out in the archipelago as we did, I'd really recommend visiting at least one of the islands for a different perspective on the city.
We arrived back in Stockholm at around 6pm. I hadn't had a chance to hit the shops yet so I had a little solo excursion to Sephora, Cos and & Other Stories – all favourites and either non-existent or few and far between in the UK. However if you're an averagely-sized 30 something Englishwoman, Cos in Stockholm where everyone is beautiful is a particularly intimidating place to be!
On our last day (5) we visited some of Stockholm's lesser-known sites – the Art in the Subway. Over 90 of Stockholm's metro stations are decorated in some way and some of them are truly amazing.
Thorildsplan station is covered in retro games icons so it's like stepping off the train into Pacman or Super Mario Bros.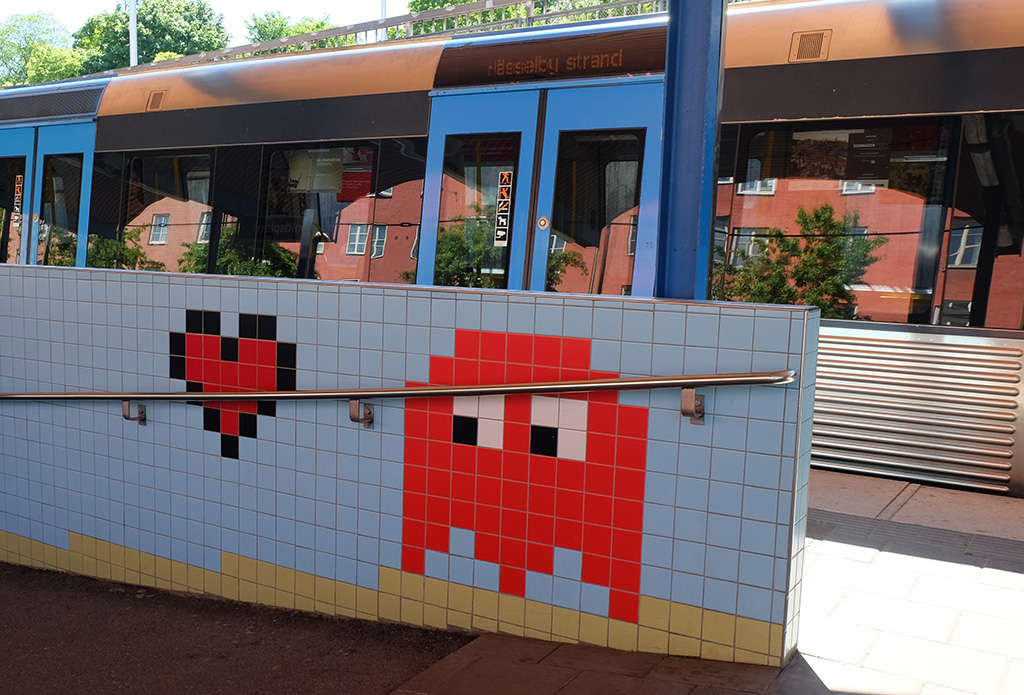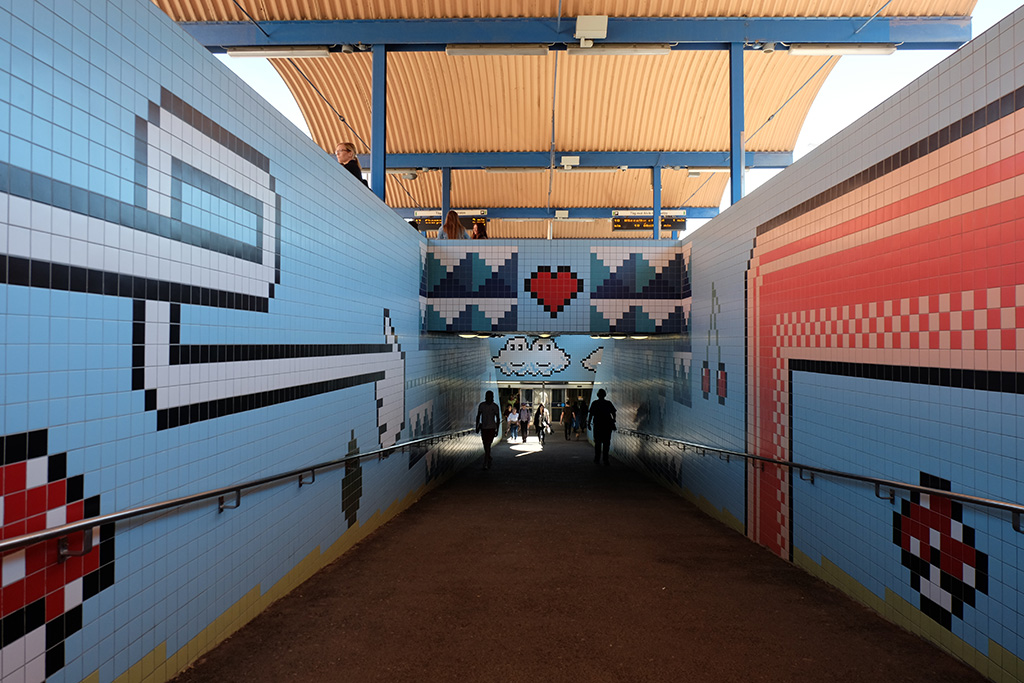 Solna Centrum shows Sweden's natural environment being destroyed by increasing urbanisation.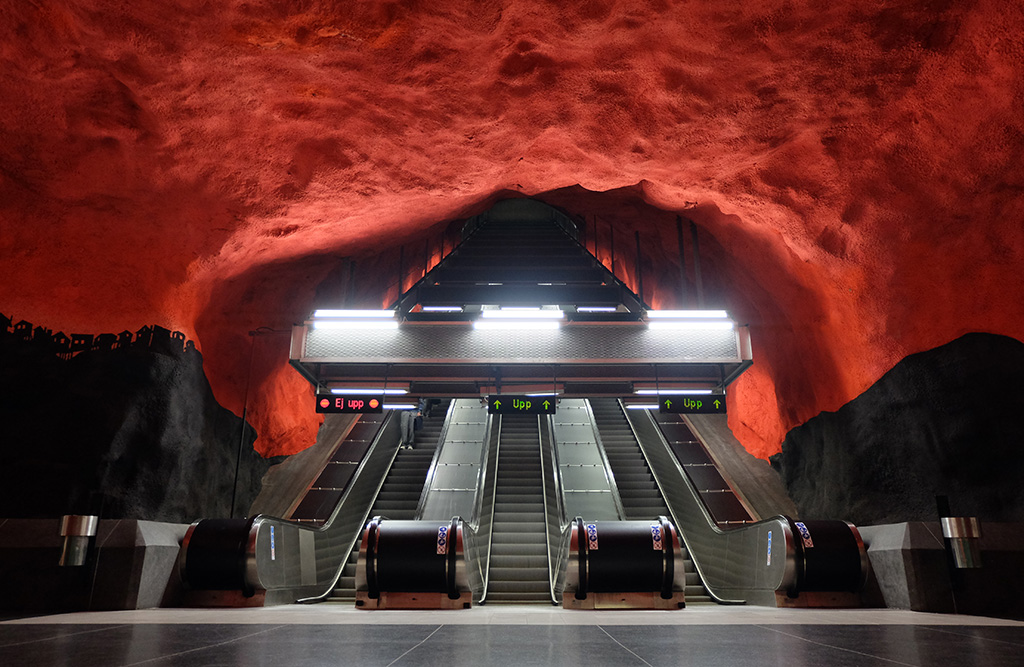 Rådhuset is a warm pink grotto with imagined archeological finds.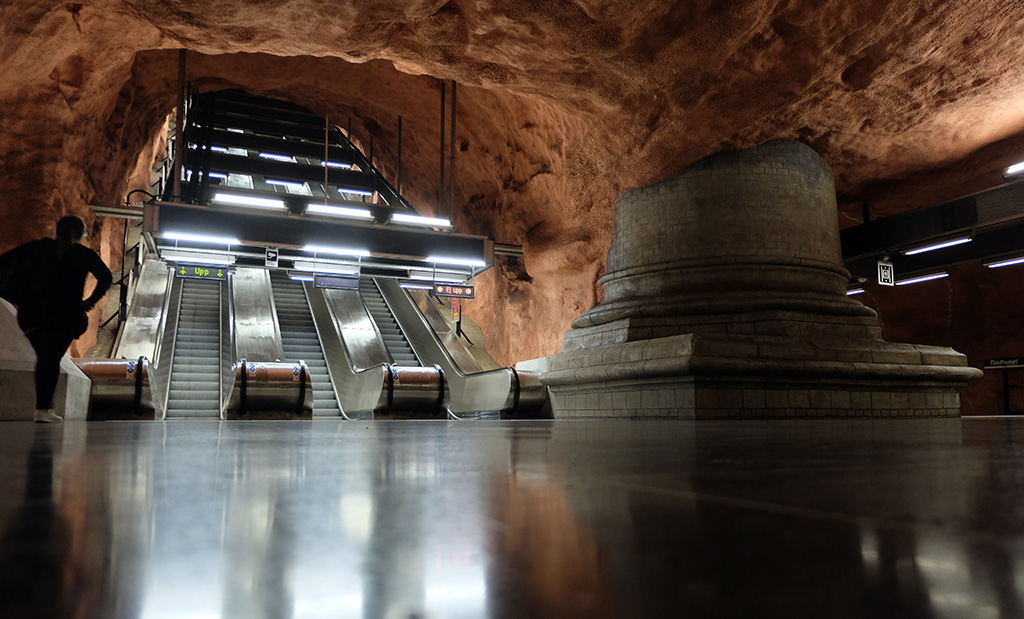 Kungsträdgården station is probably the weirdest of all – it's a surreal recreation of a long-destroyed palace, complete with statues, columns (taken from buildings demolished in Stockholm in the 1950s and 1960s) and a ceiling decorated with radiation warnings.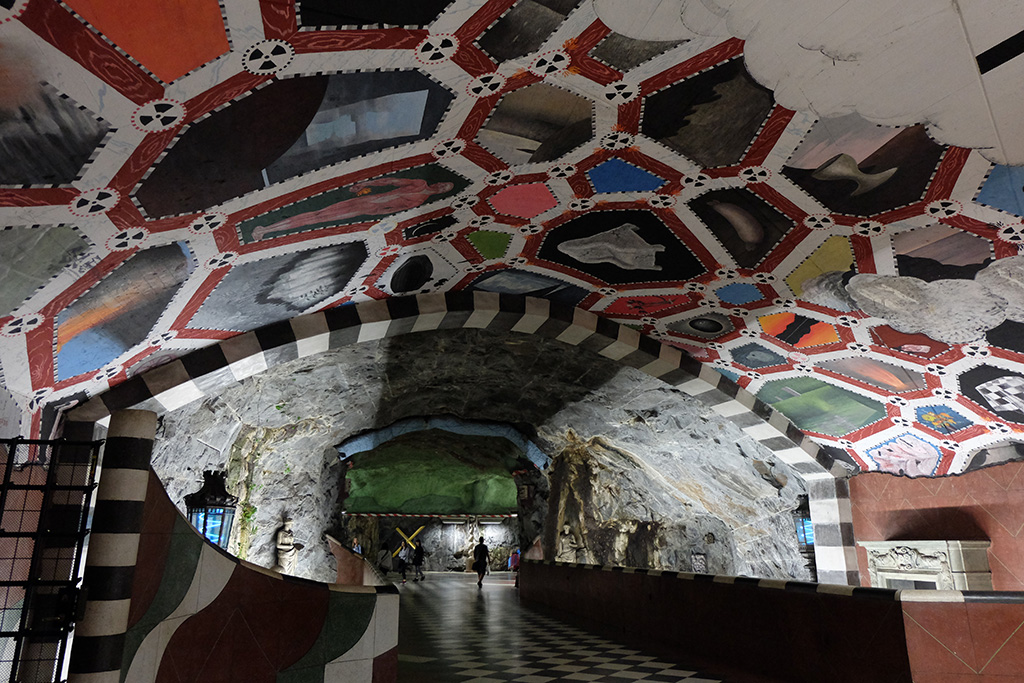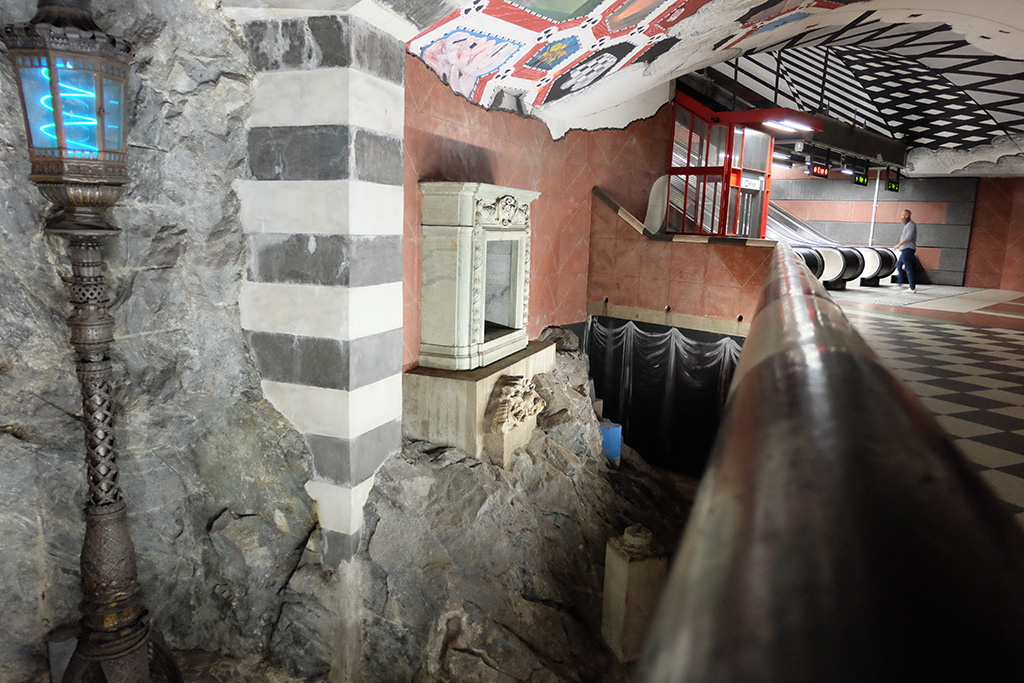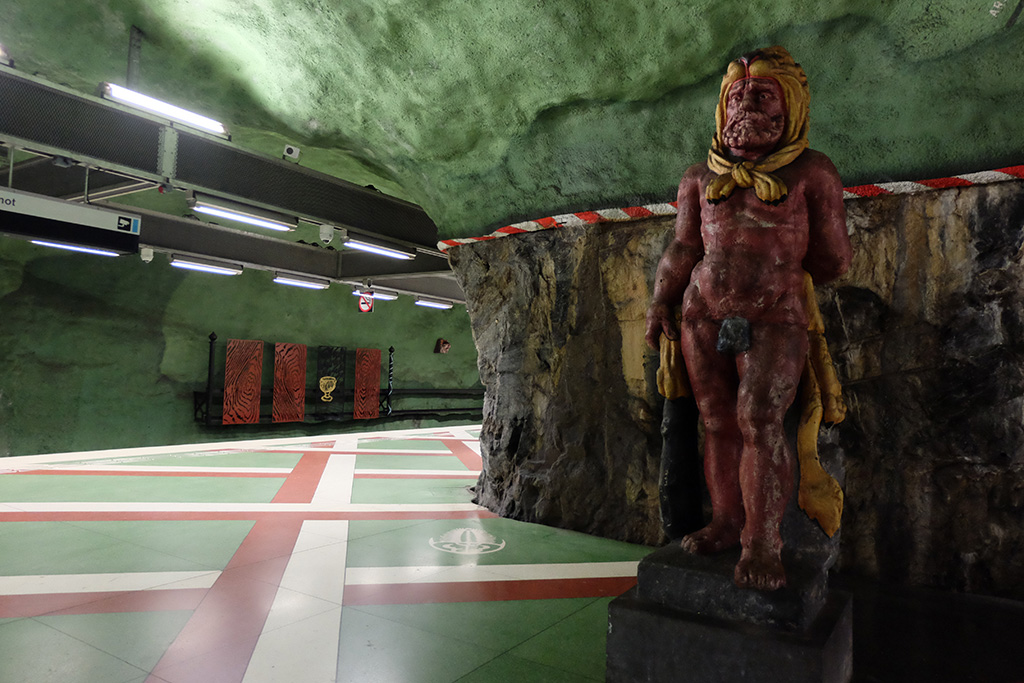 Later on, with the time for our bus back to the airport drawing near, we finished our trip with some food and a couple of beers on the Södra Teatern's outdoor terrace – with great views of Gamla Stan and filled with all kinds of people enjoying the sun and the chilled out atmosphere, it was the perfect spot to say goodbye to Stockholm.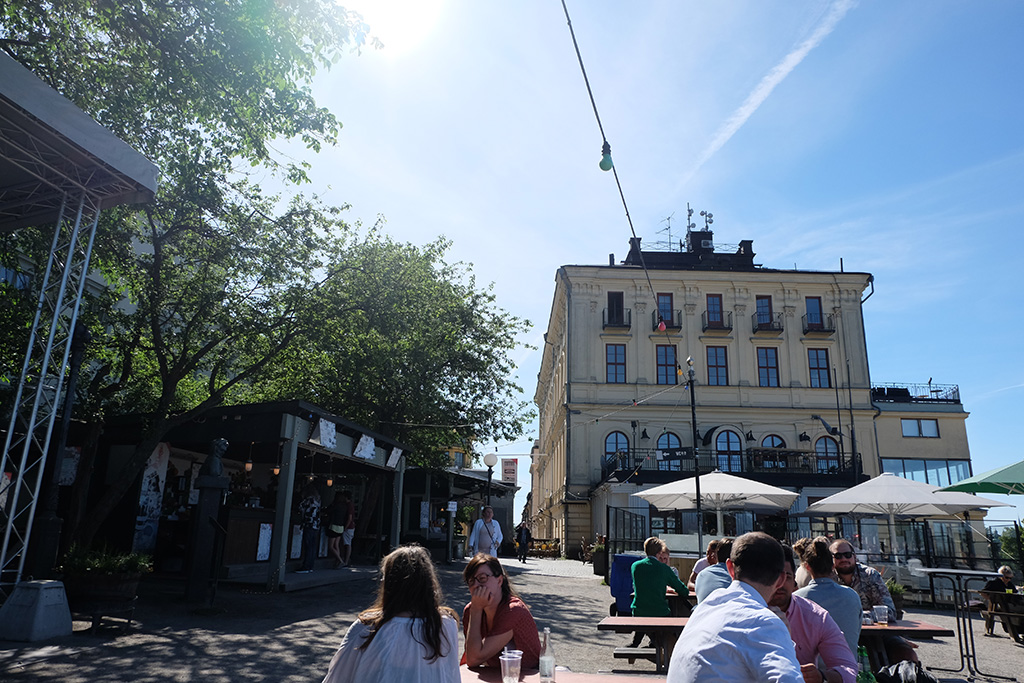 We stayed at: the Best Western &hotel near Hortorget
We saw: medieval loveliness, Eurovision stars, peaceful island life, underground art
We ate: food court curry; awesome Lebanese, my favourite avocado toasties from Joe and the Juice, salty licorice
We drank: craft beer, mojito flavoured 7up
What would you most like to see in Stockholm?