Visiting the ancient ruins of Pompeii and Herculaneum is like stepping back in time and an unmissable part of many visitors' trips to the Naples, Sorrento and Amalfi Coast areas of Italy.
Both ruined towns offer a fascinating glimpse into ancient Roman life, but if you can only visit Pompeii or Herculaneum, which one should you choose?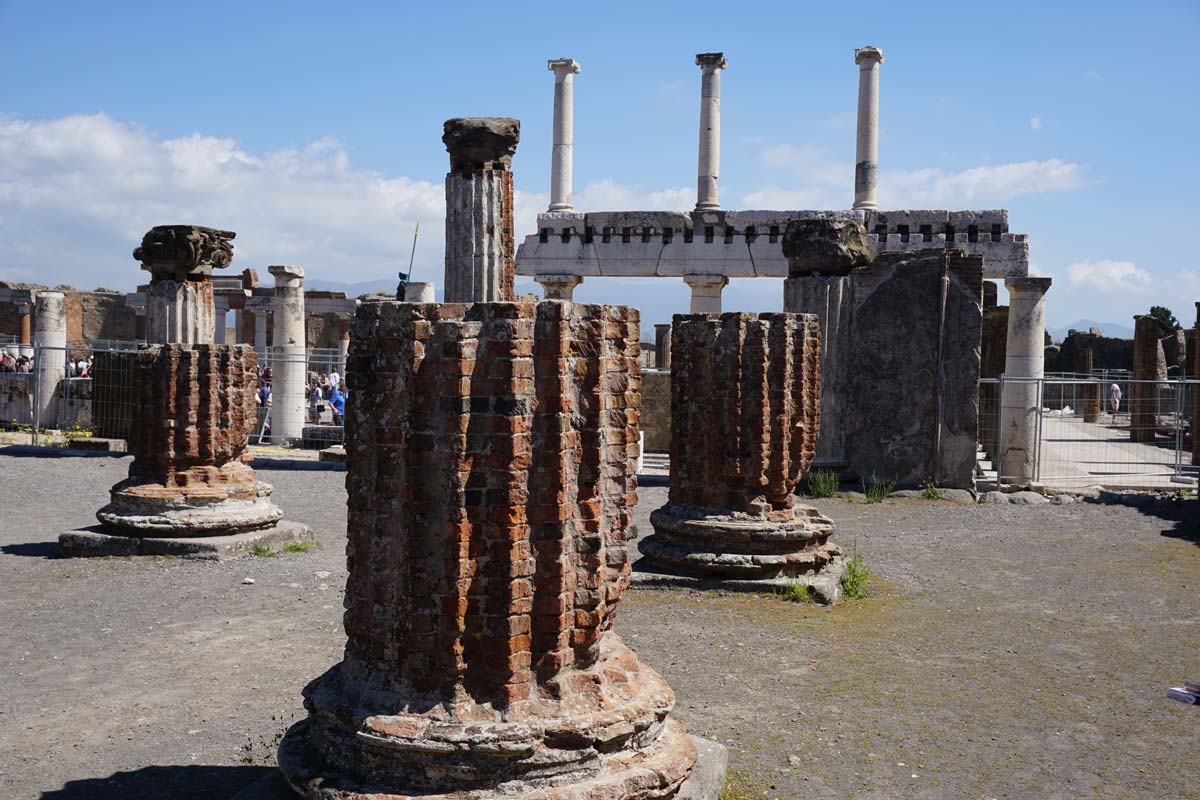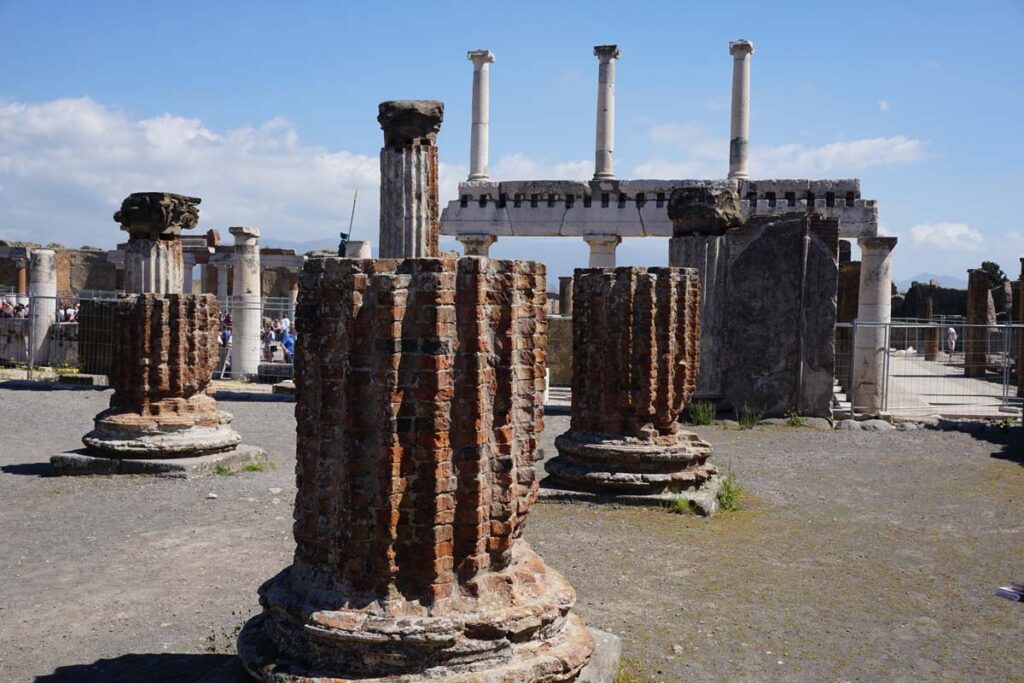 I've visited both Pompeii and Herculaneum, and in this post I'll tell you about the pros and cons of each site, what sets them apart, and (spoilers!) why you might want to consider seeing them both. I hope it helps you with your decision – let me know which one you'd pick in the comments!
This post contains affiliate links – all that means is that if you buy something as a result of clicking on a link in the post, I'll receive a small commission that helps me with the costs of running this site. Thanks!
About Pompeii and Herculaneum
The archaeological sites of Pompeii and Herculaneum are in the Bay of Naples, between Naples and Sorrento. The two Roman towns sit either side of Mount Vesuvius, the volcano that buried them both in 79 AD.
Both Pompeii and Herculaneum are fascinating sites, but there are a few reasons why you might prefer one to the other.
Pompeii vs Herculaneum: some of the key differences
Size
Pompeii is absolutely huge compared to Herculaneum. The walls which surround Pompeii are 2 miles long, so if you imagine visiting a medium-sized city centre, that's what it's like to visit Pompeii, with all the walking that goes along with that.
The total area of Pompeii is around 163 acres, and there's still lots of excavation work going on. Only two thirds of the ancient city has been uncovered so far and new discoveries are happening all the time.
The excavated area at Herculaneum is just under 20 acres – so there's a lot less walking at Herculaneum. Much of the old city is buried under modern Ercolano, so it's unlikely to get much bigger.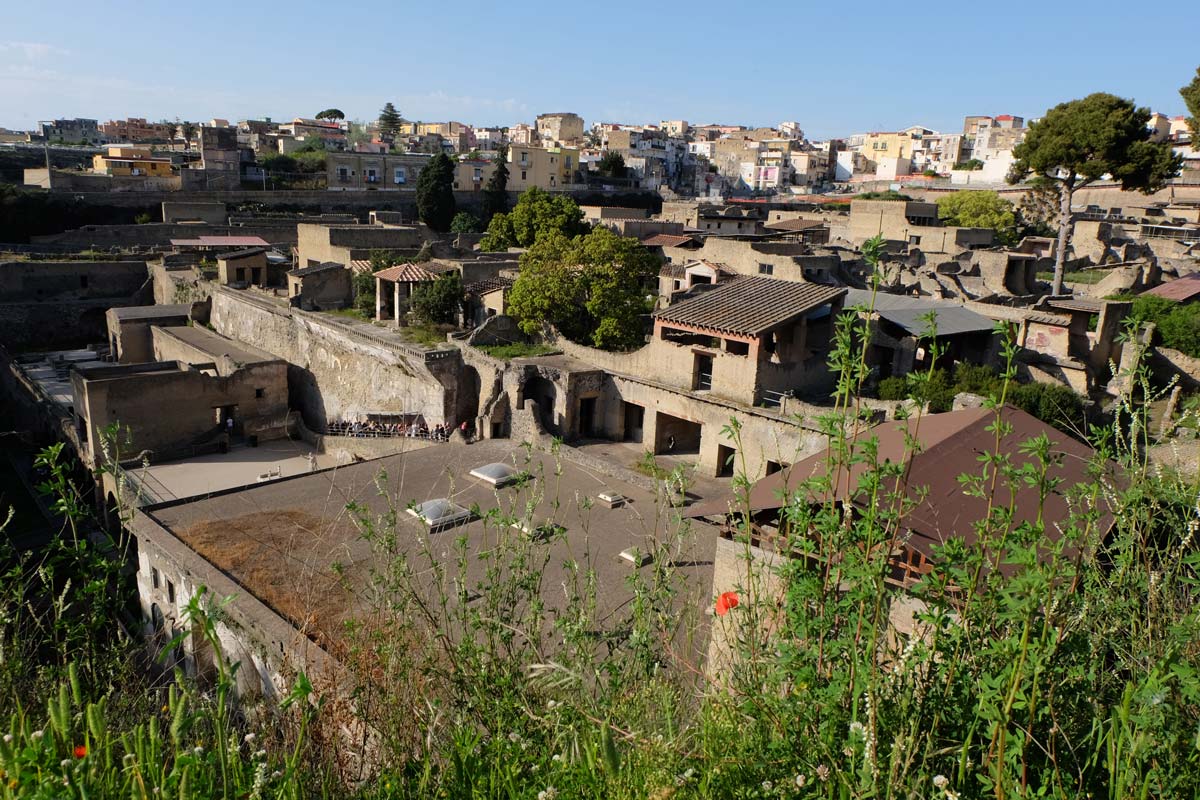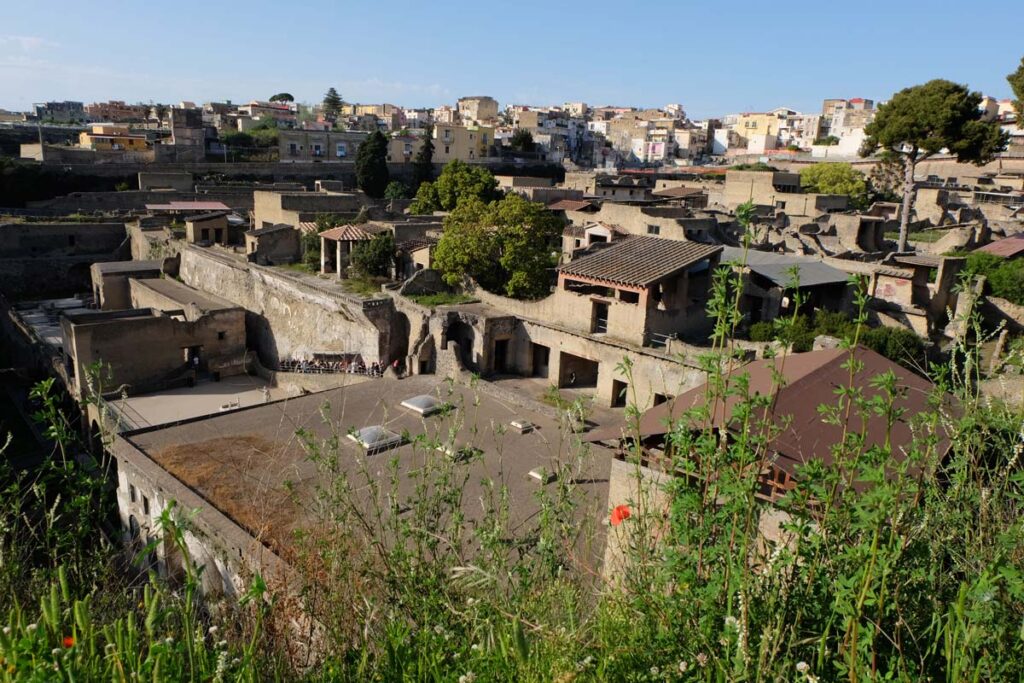 How much time you'll need
The different sizes also have a big impact on how much time you'll want to spend at each sight. If you're on a tight schedule, you can see Herculaneum in an hour or two, while I recommend a full day at Pompeii.
Preservation
Herculaneum is generally better preserved than Pompeii. While Pompeii was pummelled by rocks falling from Mount Vesuvius's eruption, Herculaneum was buried in volcanic gases, mud and ash, leaving upper floors and wooden structures intact.
Crowds
Pompeii gets over 3 million visitors a year, while Herculaneum only sees around 300,000. Due to its fame, Pompeii has huge crowds and groups, especially in summer – so much so that the authorities at the Pompeii archaeological park are having to take steps to protect the ruins from the effects of overtourism. Herculaneum offers a much more peaceful experience.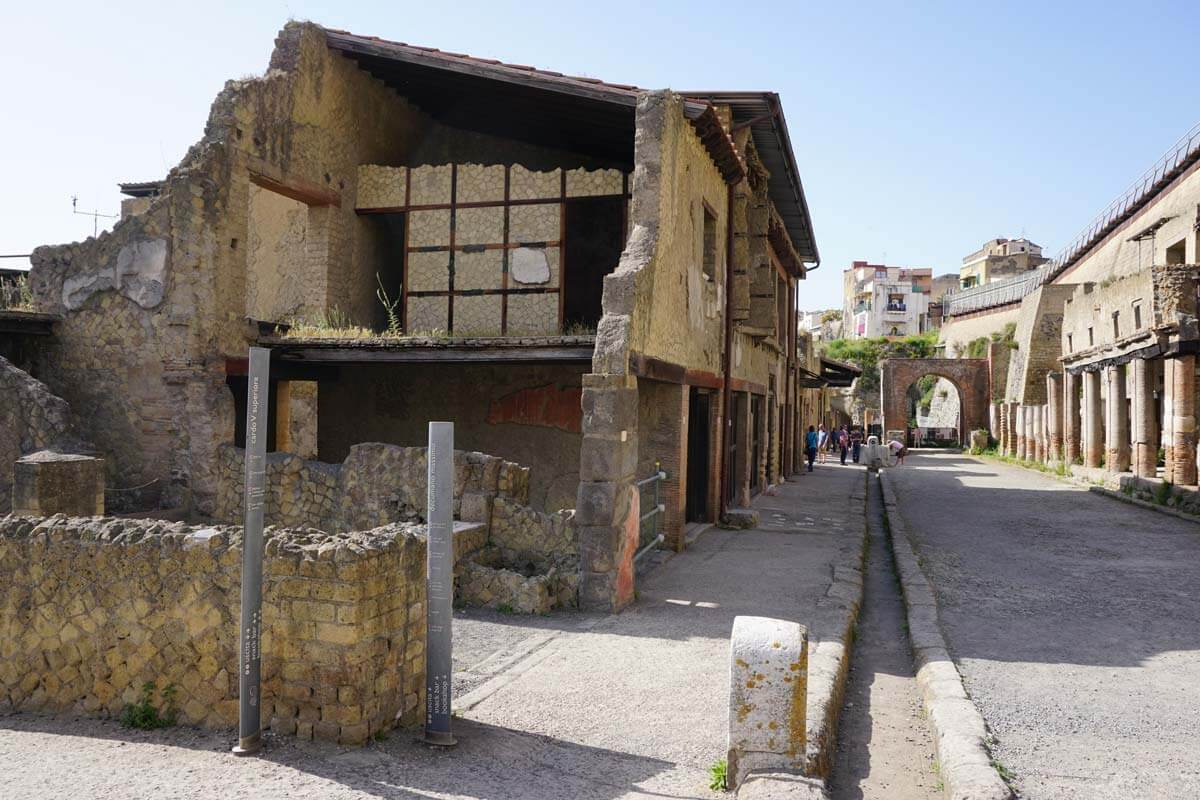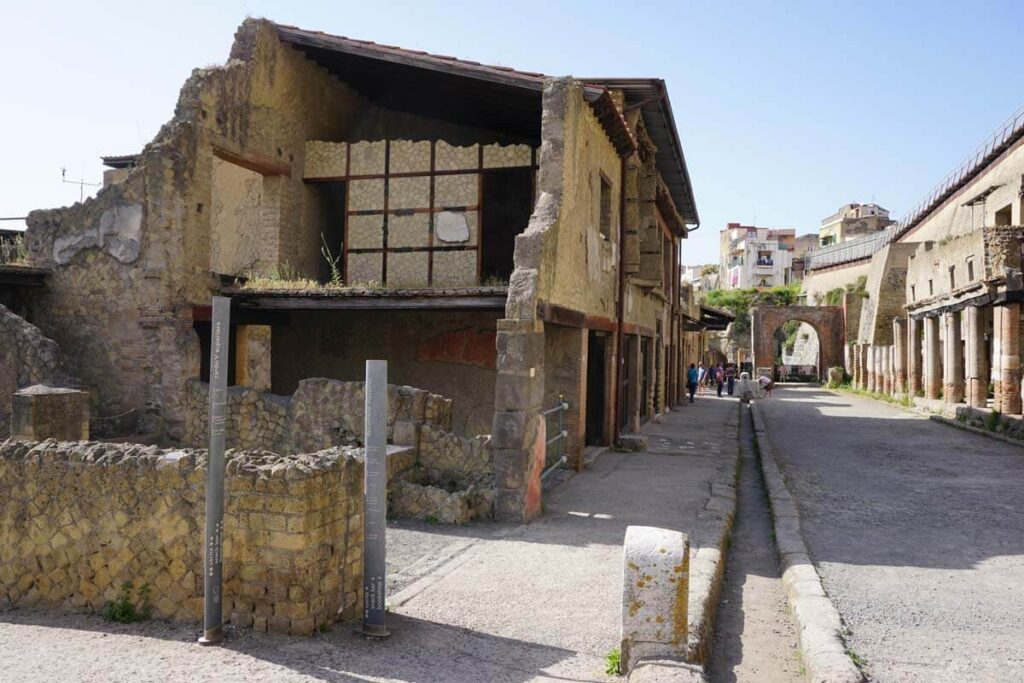 Things to see
Pompeii has a wider range of types of buildings. You can see the Forum, bath houses, temples, bakeries, theatres and homes both grand and modest, all spread over a large area.
Herculaneum's more compact size means there are fewer big sights – there's no giant amphitheatre, for example, but there's still plenty of variety, with highlights including the Hall of the Augustals, the thermal baths and the ancient boat houses.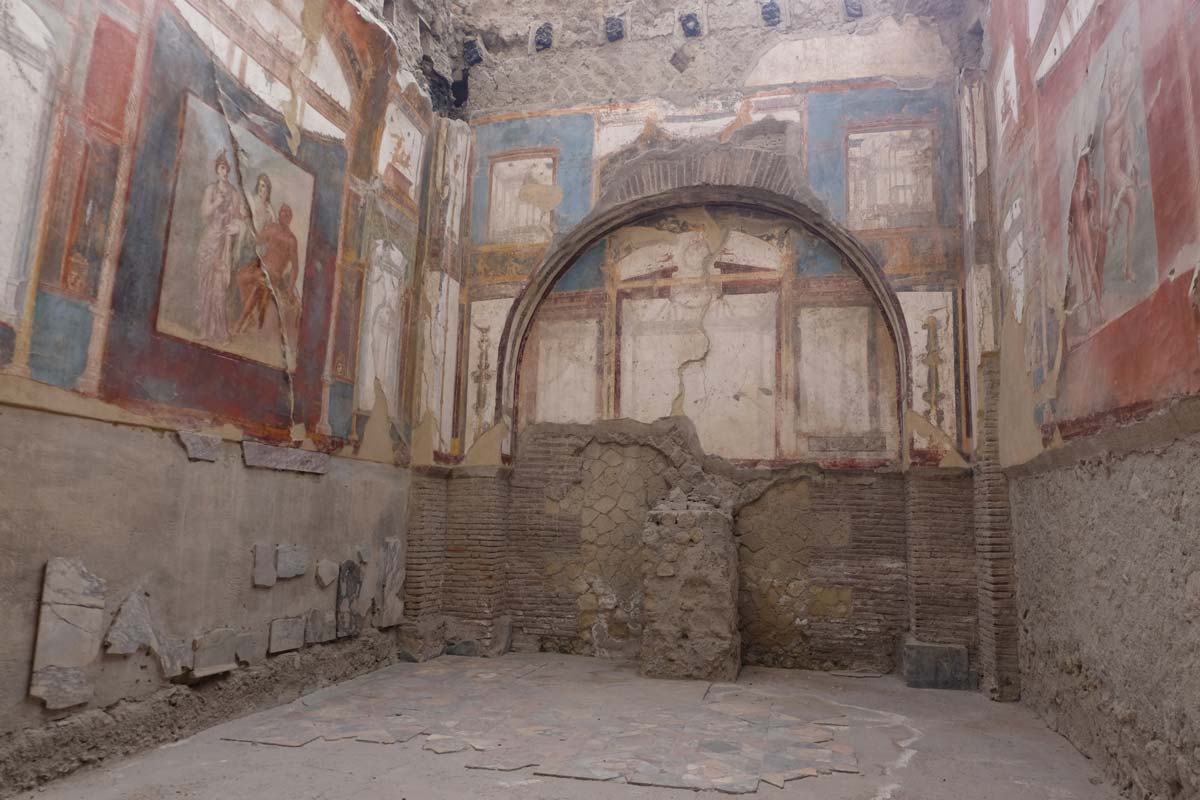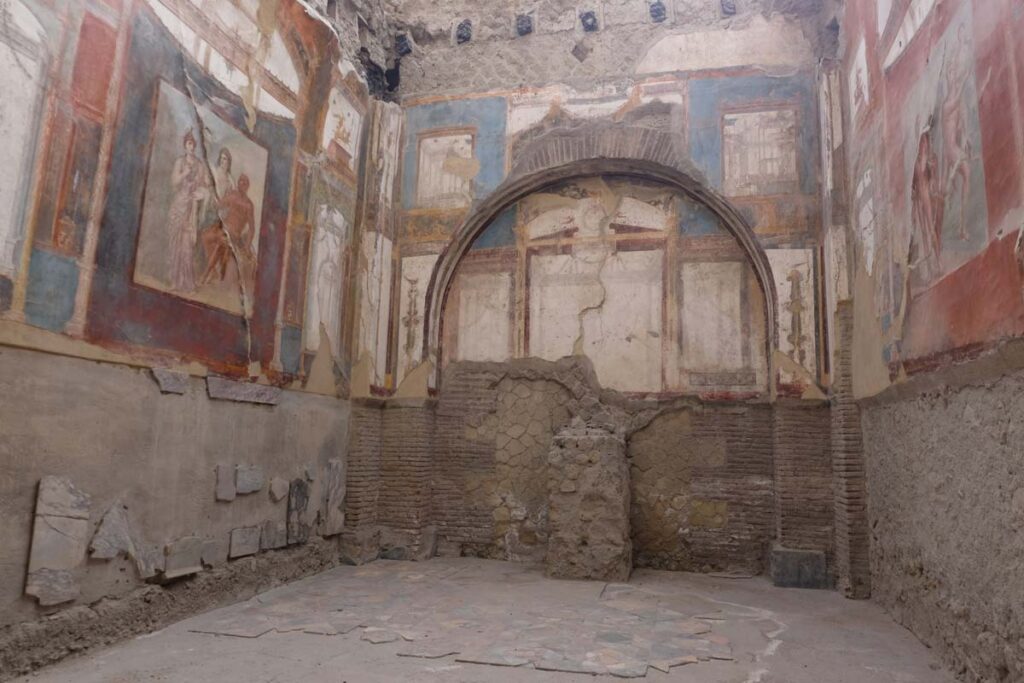 Pompeii also has the famous body casts – the haunting representations of victims of the eruption, created by pouring plaster into the spaces where their bodies had once been. Because Herculaneum was destroyed in a different way, the effect on the victims' bodies was also different.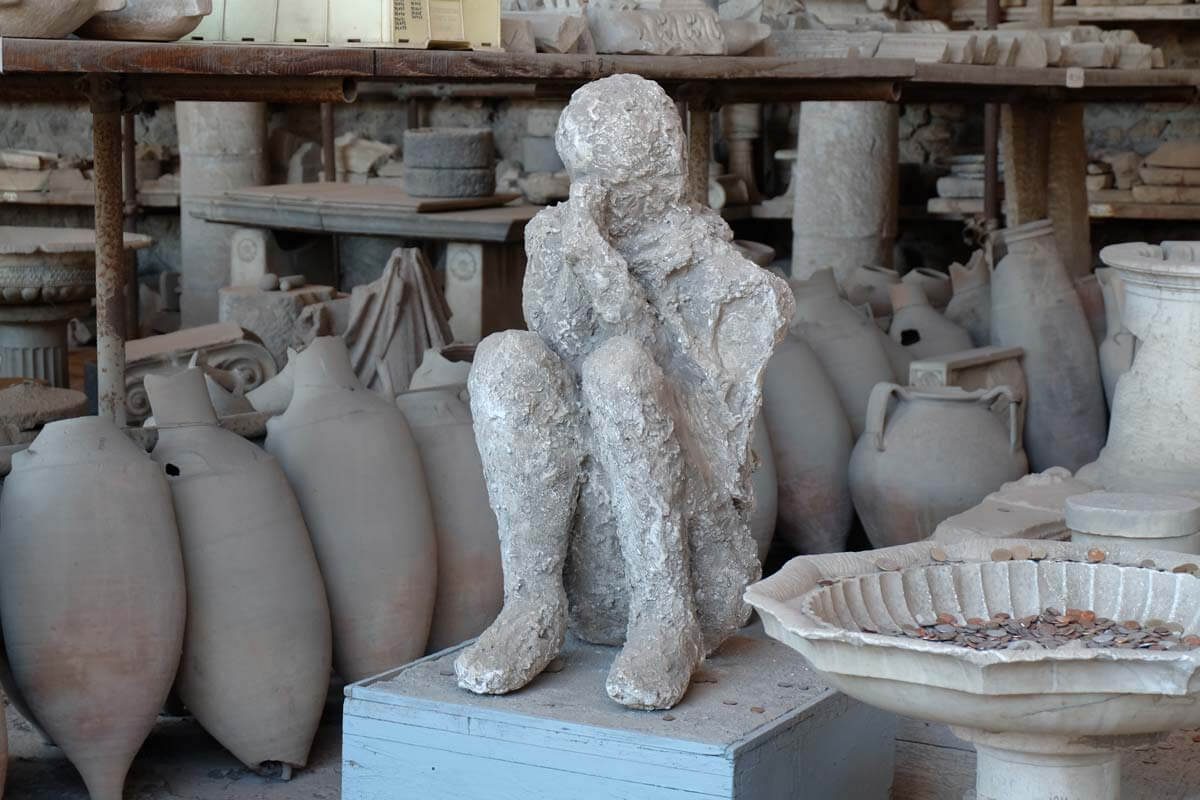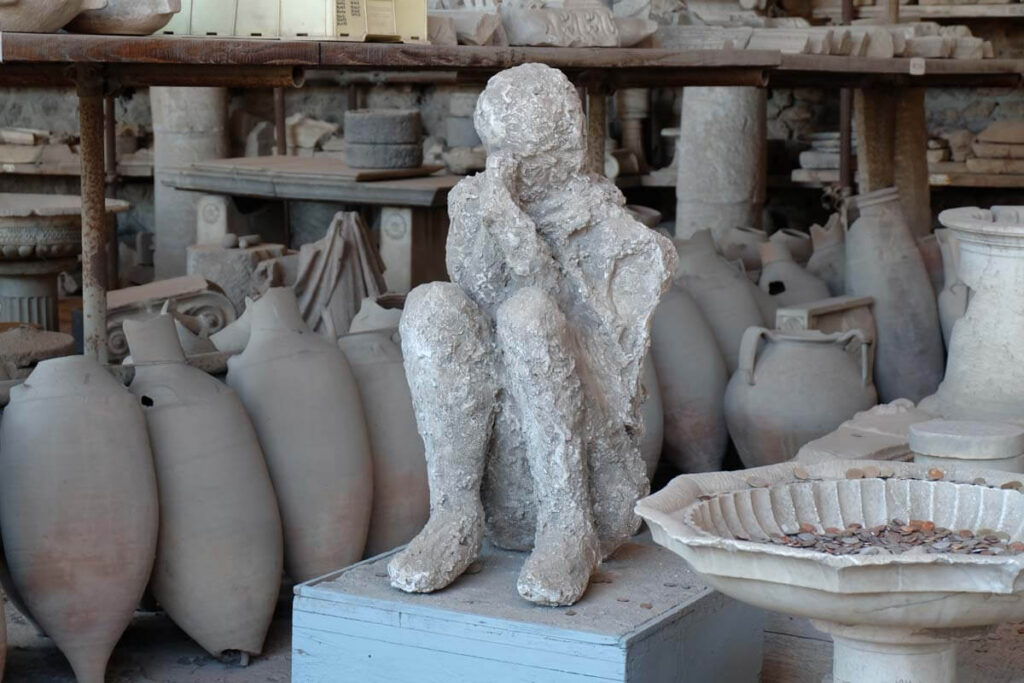 There aren't any body casts at Herculaneum, but in 1980, archaeologists discovered the skeletons of 300 people who had been hiding in the boathouses by the ancient beach but were overcome by the pyroclastic surge of super-hot poisonous gases from the volcano. The skeletons are still there and can be seen by visitors.
Getting there
There's no difference between Pompeii and Herculaneum here, if you're travelling on public transport. Both archaeological sites are within a few minutes' walk of stations on the Circumvesuviana railway line.
The station for Herculaneum, Ercolano, is slightly closer to the Naples end of the line, while Pompeii is closer to Sorrento.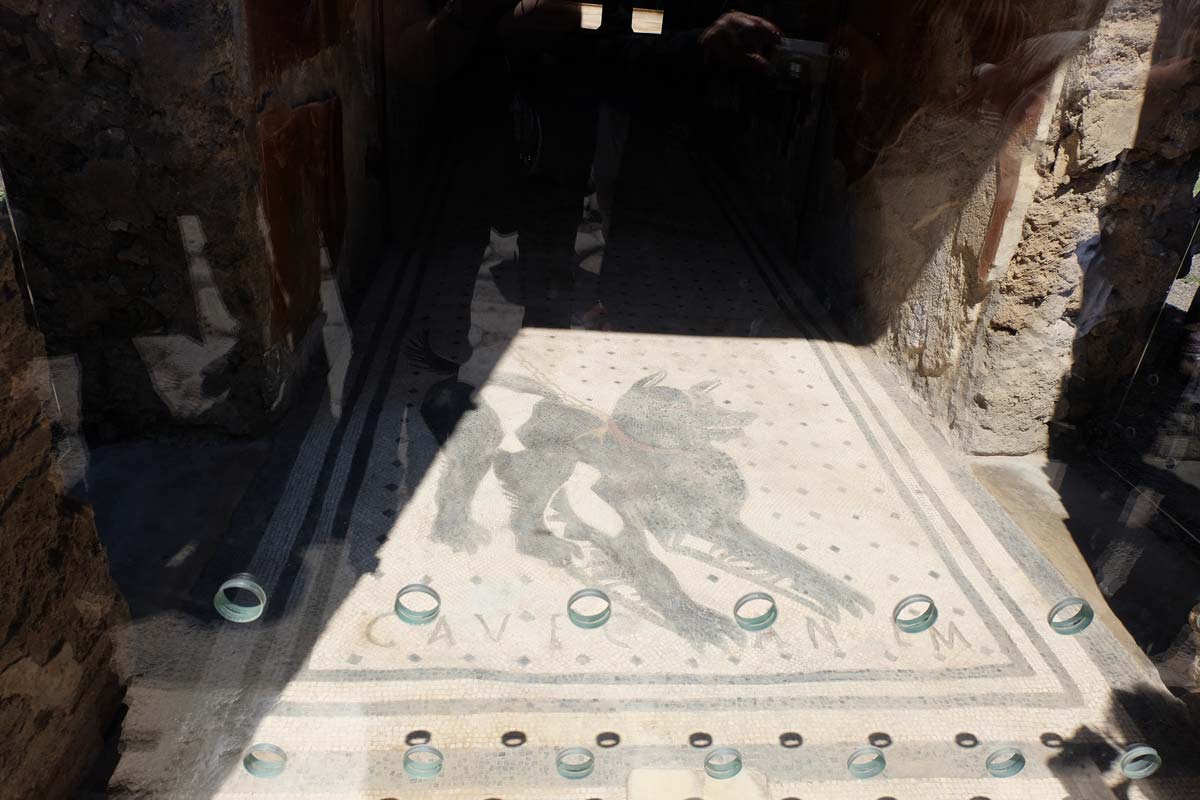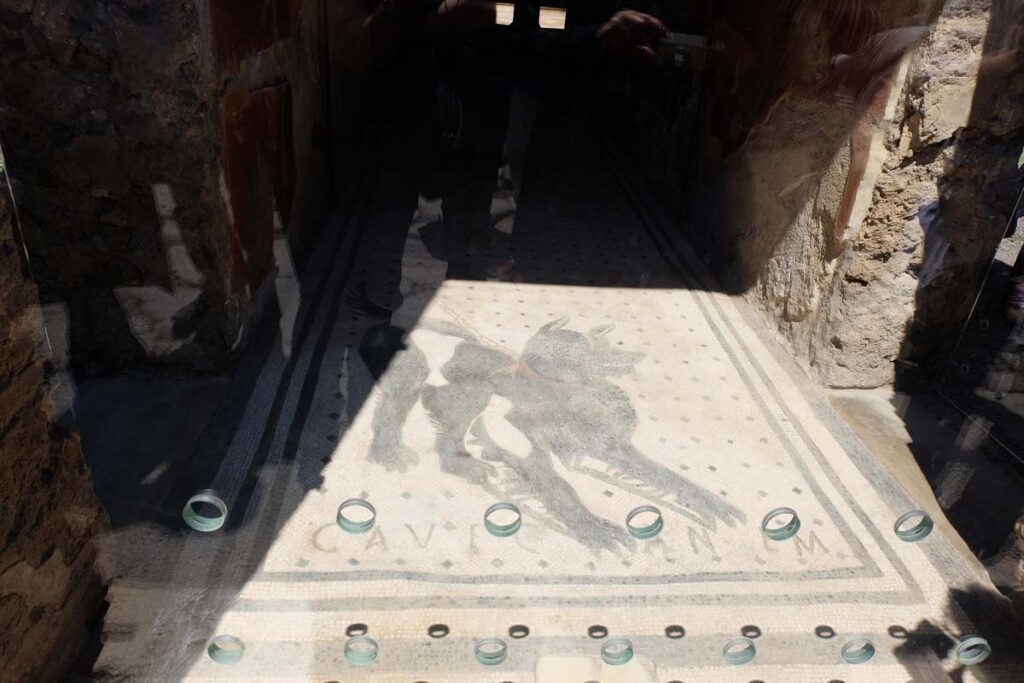 Since Pompeii is more famous, there's a wider choice of organised day trips from slightly further-afield places like the Amalfi Coast or even from Rome. There are still plenty which include Herculaneum, but they tend to be combined tours with Pompeii and a trip up Mount Vesuvius.
Visiting with kids
Pompeii's sheer scale and number of places to explore makes it ideal for families with older kids, who'll love roaming the ancient streets and seeing sites like the arena. You can even book guided tours aimed at children.
Herculaneum's smaller size and better accessibility means it's better for families with very young children although you may want to miss out the boathouses and their skeletons.
Accessibility
Pompeii's uneven cobblestone streets and significant distances make it challenging for wheelchairs, walkers and strollers, although there is a Pompeii for all route which has been designed to be more accessible.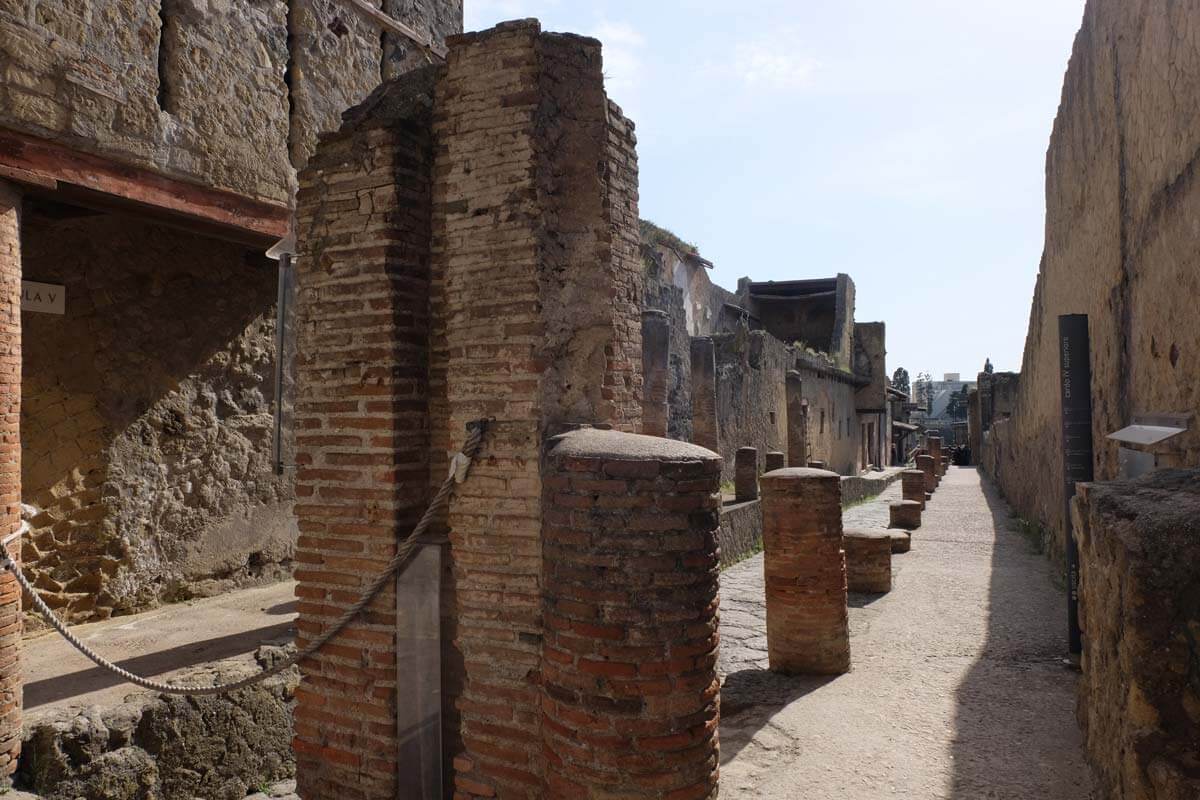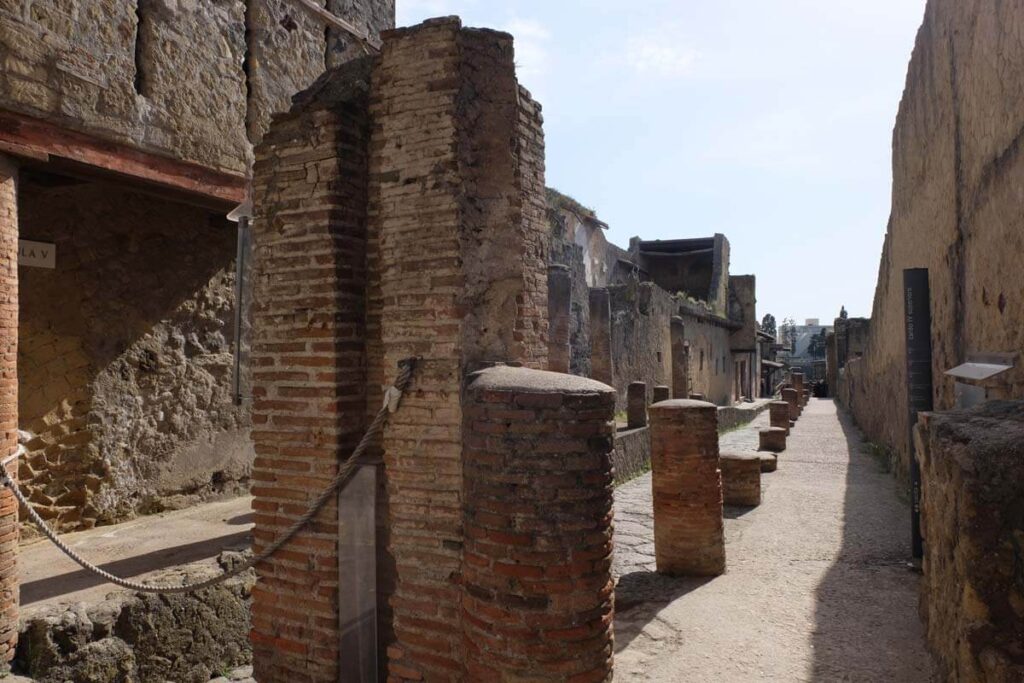 Herculaneum has more wheelchair accessible paths as well as elevators in key sites like the baths. The smaller size also makes Herculaneum a more appealing prospect if you don't fancy a full day under the Italian summer sun.
Pompeii or Herculaneum – which one should you visit?
There's no denying the draw of Pompeii. The iconic name, the variety of buildings you can visit and the experience of walking the ancient streets is something you'll never forget. However, if you're short of time, have difficulty with walking long distances on uneven ground, you're travelling with very young children or visiting during a heatwave, Herculaneum makes a great alternative.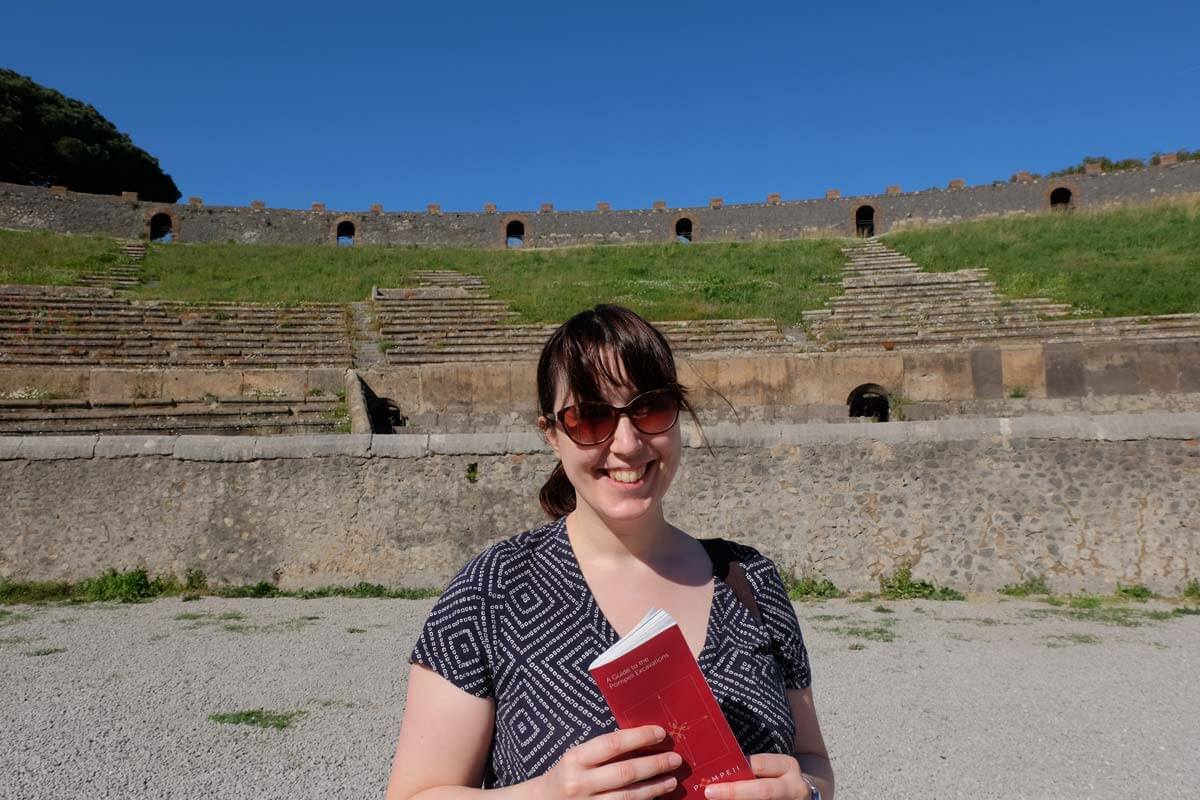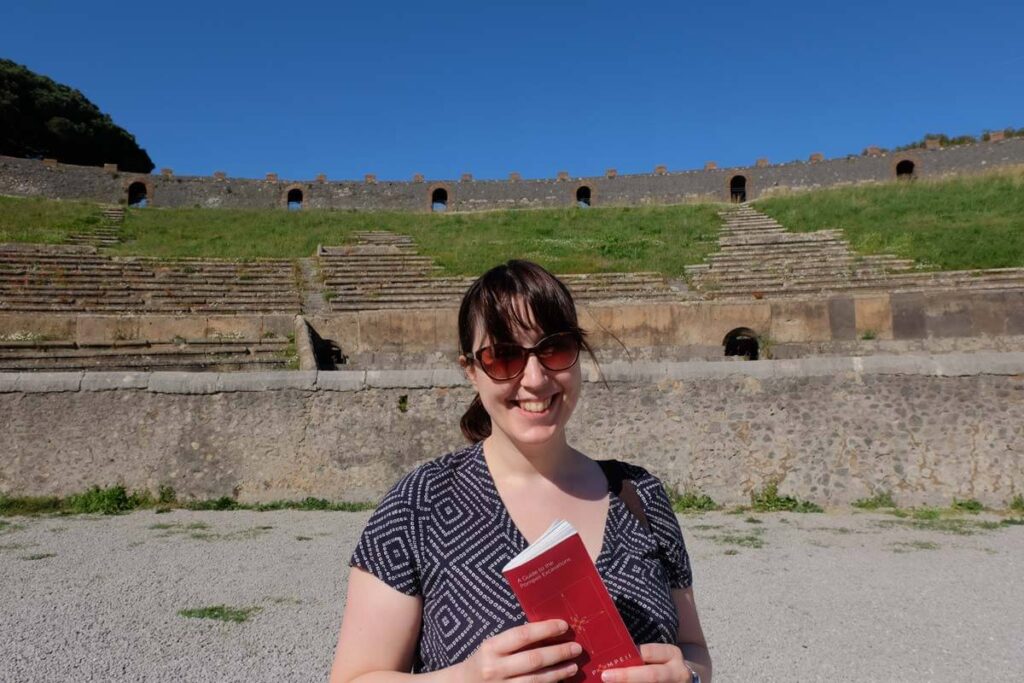 The real answer to which is better out of Pompeii vs Herculaneum is that they're both special for different reasons. If you're interested in the Roman Empire, then visiting this part of Italy and not seeing Pompeii would be a real shame.
But Herculaneum, while it might seem like more of the same if you've already been to Pompeii, is well worth a visit. The level of preservation at Herculaneum is truly astonishing and the lack of crowds makes it feel more reflective. The skeletons in the boathouses in particular really brought the horror of that day in 79 AD home to me.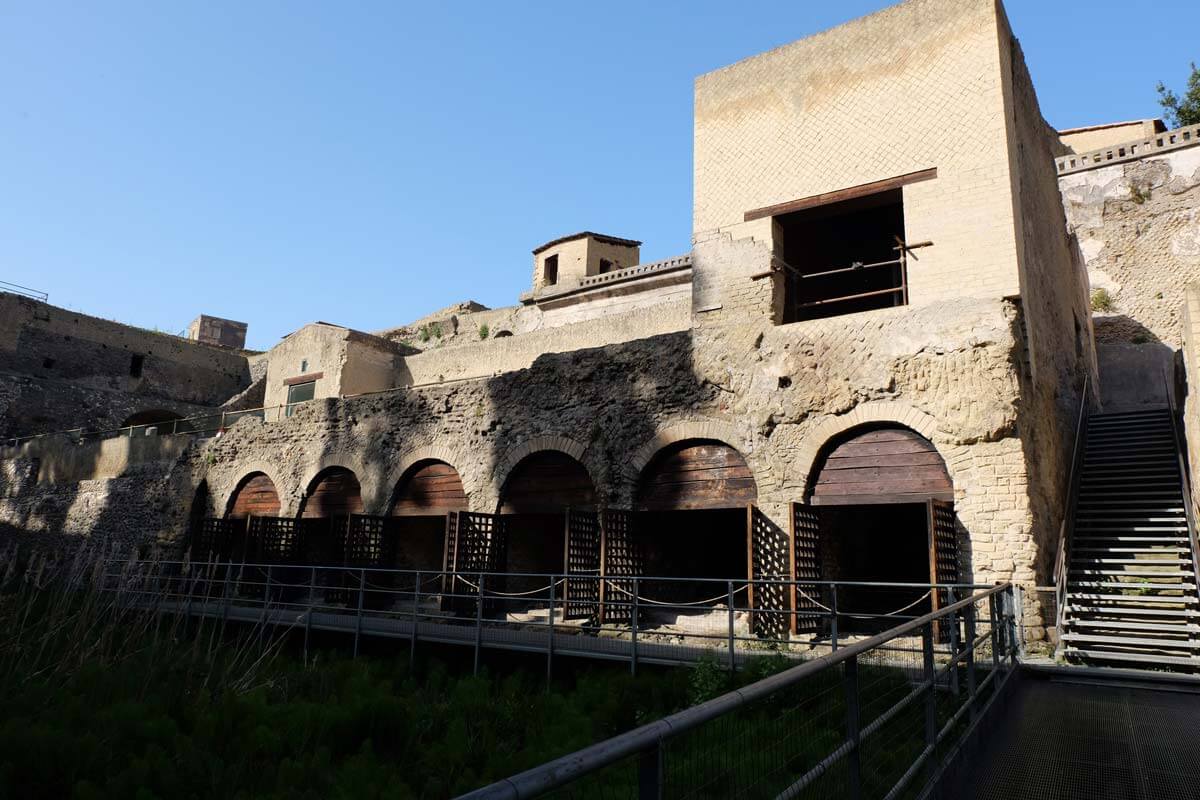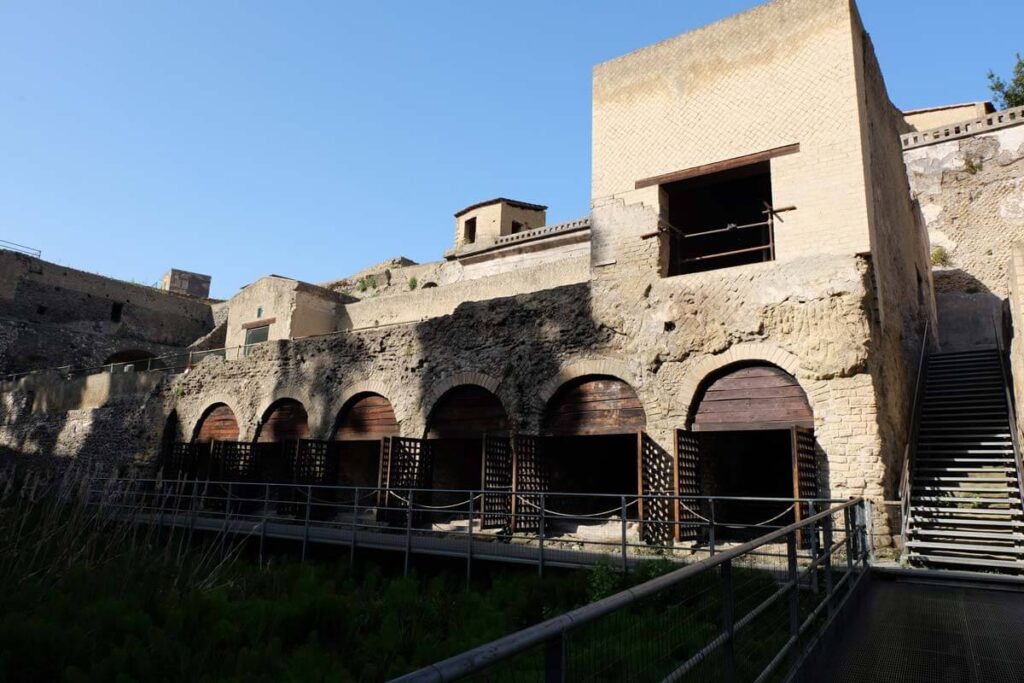 For me, the ideal option was to visit Pompeii first and take a guided tour, then go to Herculaneum a couple of days later for the morning, climbing Vesuvius in the afternoon. Doing it this way meant we got to see both sites, avoided getting too overwhelmed with Roman ruins, and used our time in Sorrento efficiently.
I hope this post has helped you to decide between visiting Pompeii, Herculaneum or both. I'd love to hear your thoughts in the comments!