If you love beautiful beaches, gorgeous seaside towns and lots of things to do, North Devon is one of the best areas to visit in the UK. With a location close to one of Britain's best beaches, Woolacombe Bay Holiday Park is a great place to stay in North Devon.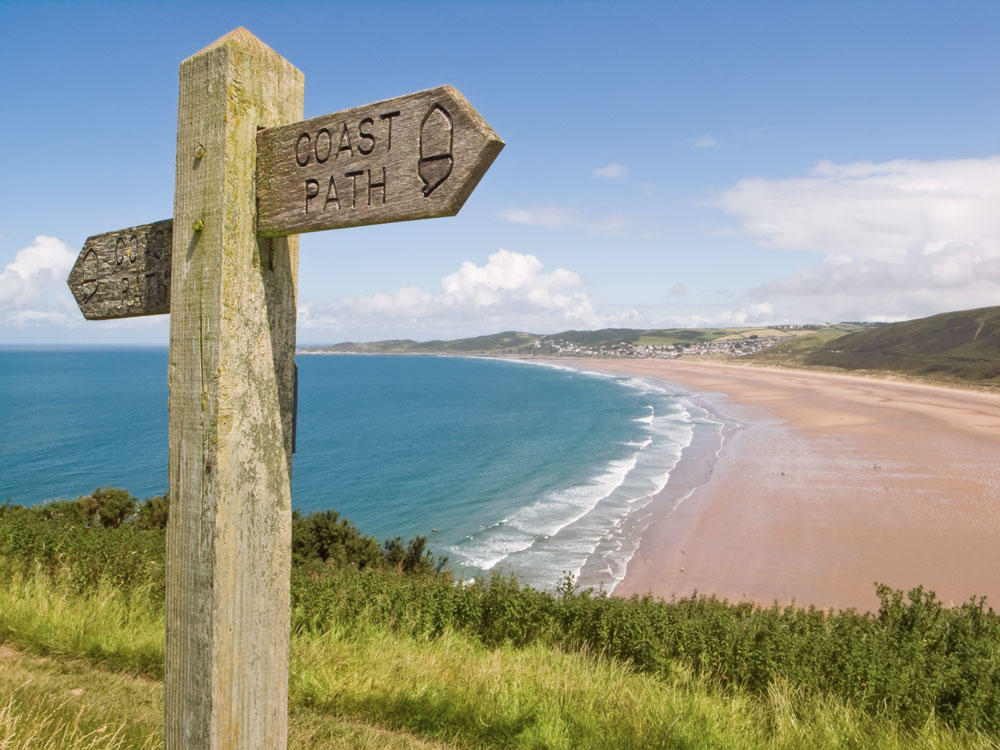 I was invited to stay at Woolacombe Bay Holiday Park for a spring weekend break. As always, the opinions in this post are my own.
Where is Woolacombe Bay Holiday Park?
Woolacombe Bay Holiday Park is on the North Devon coast, only a short walk from Woolacombe village. It's also close to Woolacombe beach, which has been voted one of the most beautiful beaches in the world.
If you stay here, you'll be close to some of the best things to do in North Devon, including the Tunnels Beaches in Ilfracombe, the beautiful village of Clovelly with its epically steep main street, family attractions like the Milky Way Adventure Park and Gnome Reserve and the lovely twin villages of Lynton and Lynmouth.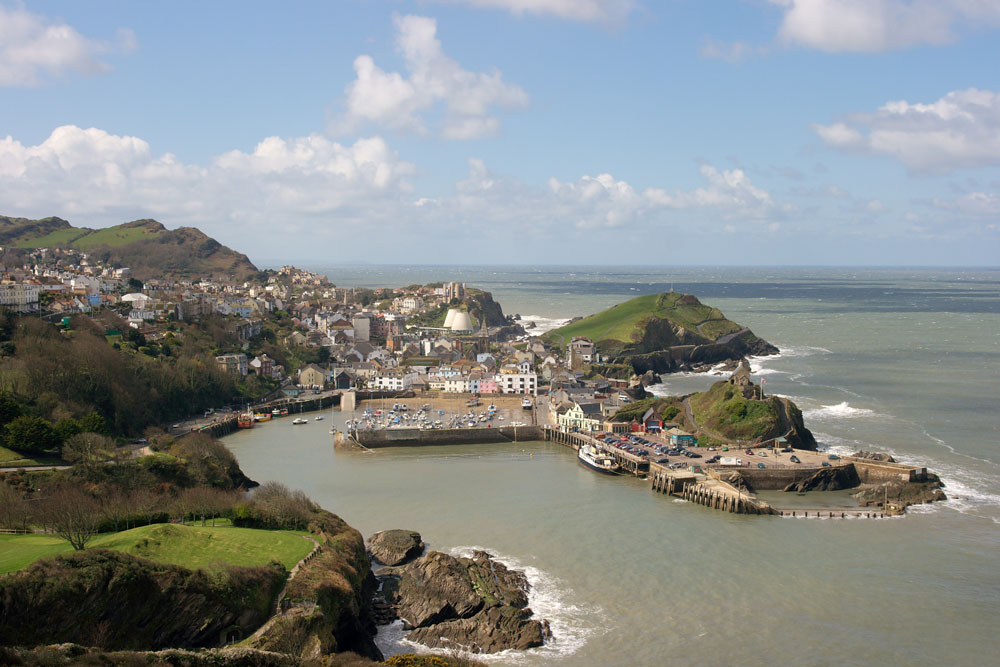 If you want to explore the beaches and coves of the beautiful North Devon coast on foot, the South West Coast Path passes through Woolacombe.
Our stay at Woolacombe Bay Holiday Park
We arrived in Woolacombe on a Friday evening after a 6 hour drive from Manchester – the only downside to visiting North Devon! When we turned off the motorway we really began to feel like we were on holiday, especially when we started to see signs for Woolacombe. The park was easy to find on Google Maps and well-signposted from the quiet country roads that surround it.
We pulled up outside the large reception building which also contains the park's bars, restaurant, cinema, swimming pool and entertainment area. As we approached the reception desk we were greeted by a very smiley woman. So sorry I didn't get your name but you gave us the warmest possible welcome!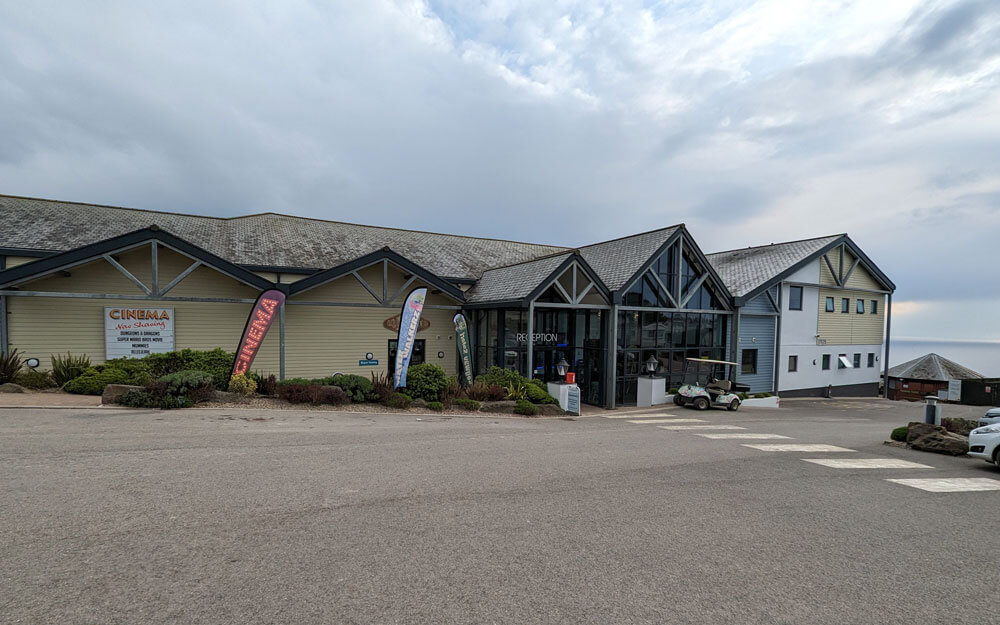 She checked our details and then gave us the keys to our caravan holiday home, along with a little welcome pack with a map of the site, information on the activities, events and entertainment, plus a mini washing-up kit.
We've done a few static caravan holidays (our last one was on the Jurassic Coast) so we'd come prepared with all the things you often need for self-catering holiday accommodation but this was a really nice and thoughtful touch.
Our holiday home – New Wave Gold caravan
Our holiday home for our weekend in Woolacombe was a New Wave Gold caravan with two bedrooms. The caravan was sparkling clean and felt really fresh and spacious, with a large living area, L-shaped sofa, dining area and a kitchen with more cupboards than our one at home!
The caravan was decorated with accents of sky blue and orange, with a slightly retro, surfy feel, reminiscent of a cool VW camper van.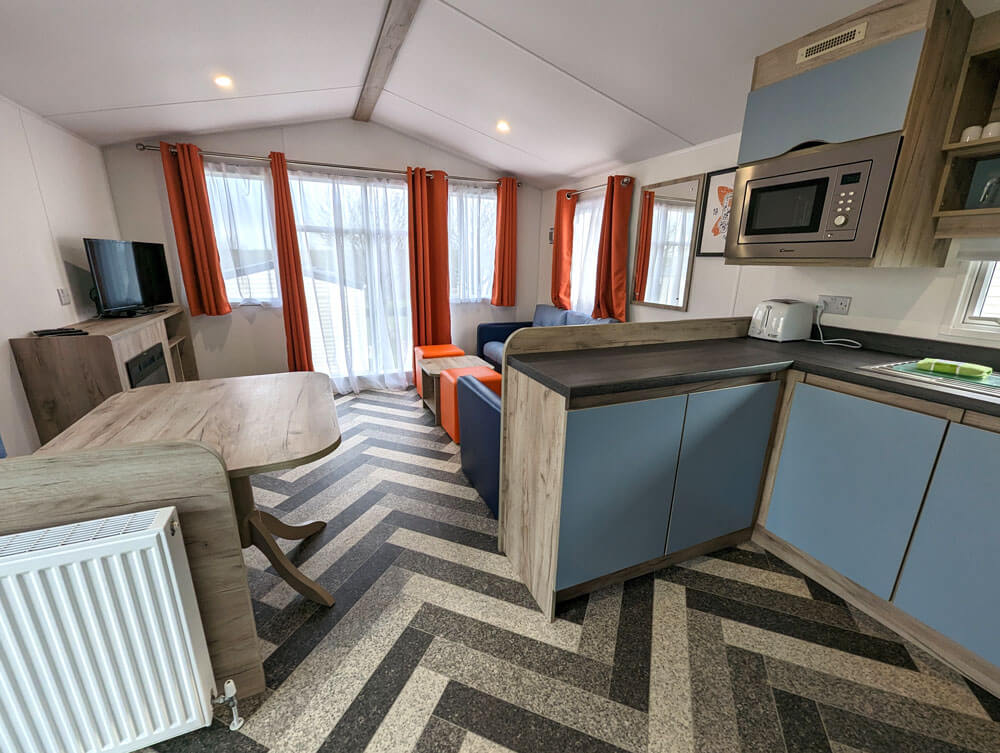 The kitchen was very well equipped, with all the utensils you could wish for and a good selection of pots and pans. The cooker had a gas hob and proper oven, while the microwave doubled as an extra grill. We loved the retro-style fridge freezer – very cool!
The living area had a TV with plenty of Freeview channels and a DVD player, plus a cosy electric fire. The heating controls are in the living area too and work really well – our weekend in North Devon was unfortunately a bit cold and wet and we were very glad to have a nice warm holiday home to come back to at the end of a day exploring.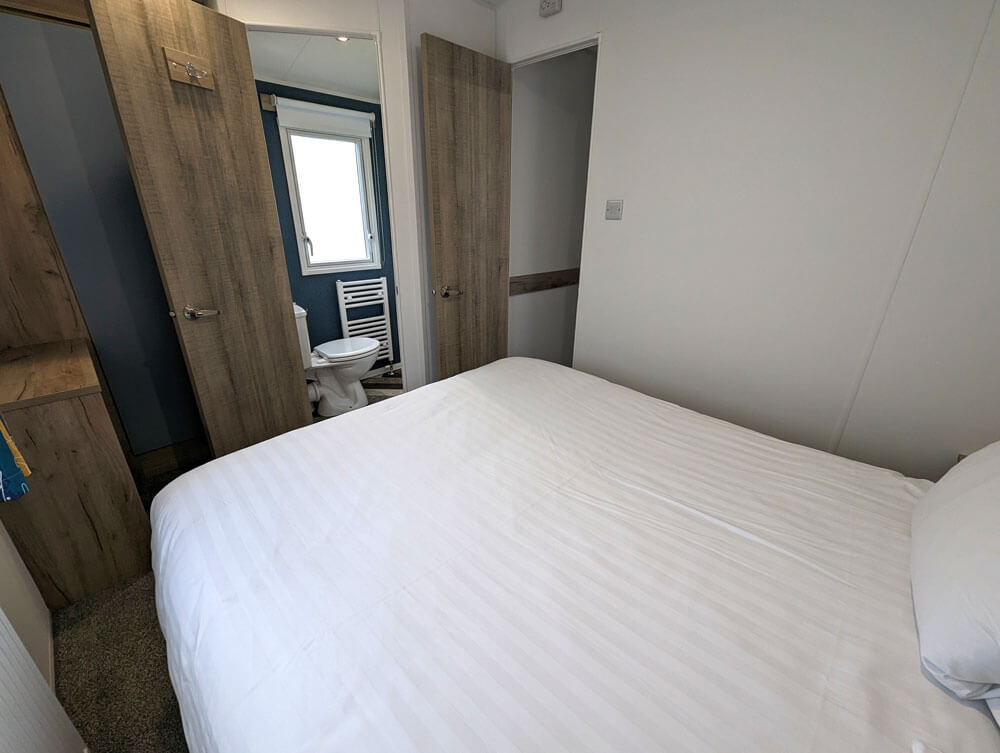 We slept in the main bedroom at the back of the caravan which had its own en suite with a toilet and washbasin – super useful if you're staying here as a family or group. I hadn't brought my tape measure but the bed felt at least as large as our king size bed at home.
There was plenty of storage, thanks to bedside shelves, a wardrobe with hanging rail and a little dressing table. The other bedroom had two single beds and a wardrobe for storage.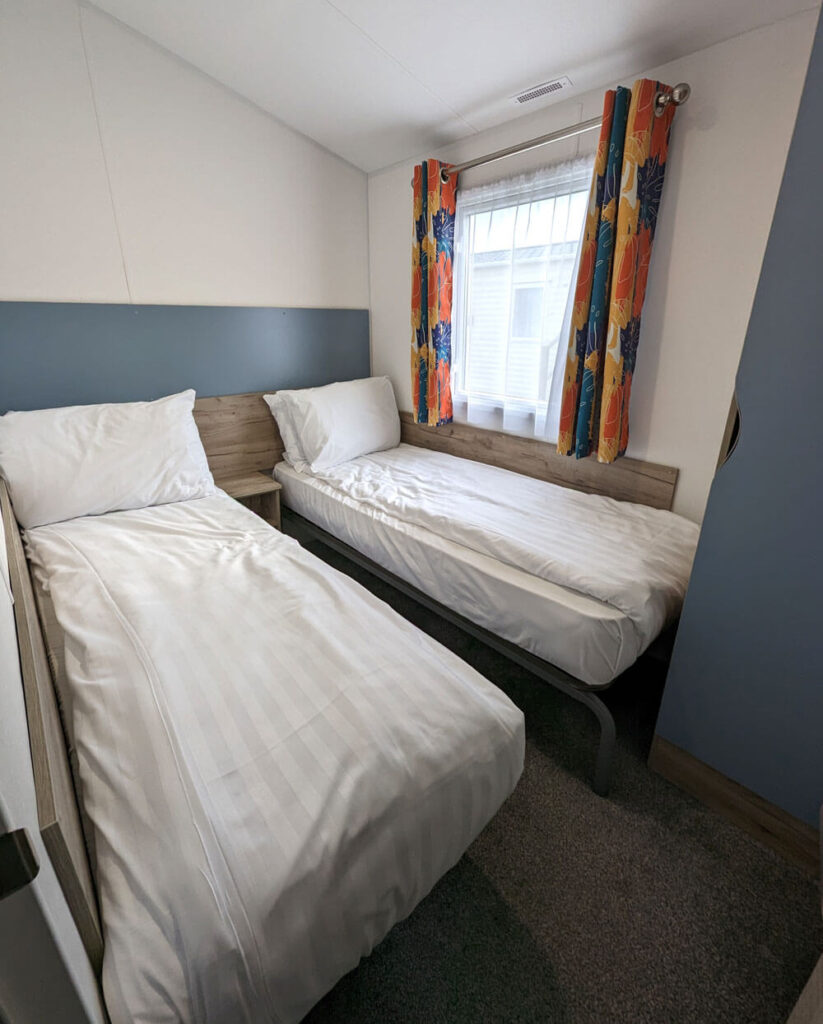 The bathroom was lovely and clean, with a good, powerful shower. Towels aren't included in Gold caravans as standard (although they are in some of the more premium holiday homes) so we'd chosen to order a towel pack online to save having to bring our towels from home. The towel pack cost £15 and was there when we arrived at our caravan. They were nice and white and fluffy, although they could have been a little bigger.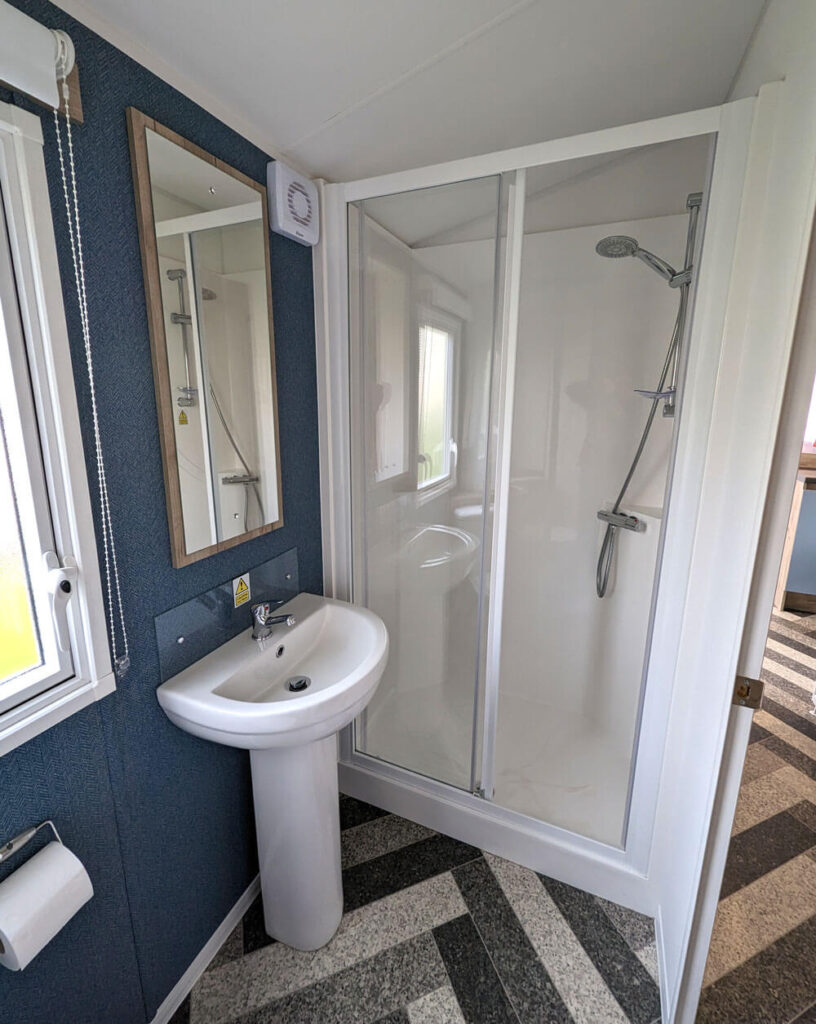 Bedding was included as standard, and all the beds were made up for us when we arrived.
We don't have a dog so we were staying in a pet-free holiday home, but there are dog-friendly caravans too. We met lots of lovely dogs and a very friendly local cat during our stay.
We were able to park our car right outside the caravan – it was a little tight to get into the space but really handy. Luckily my reverse parking skills and a conveniently-placed bush in front of the caravan's concrete base meant both my car and the caravan remained unscathed!
Other types of accommodation
There are a few different types of caravan on offer at Woolacombe Bay Holiday Park, ranging from Bronze and Silver caravans all the way up to Diamond caravans with their own decks and hot tubs.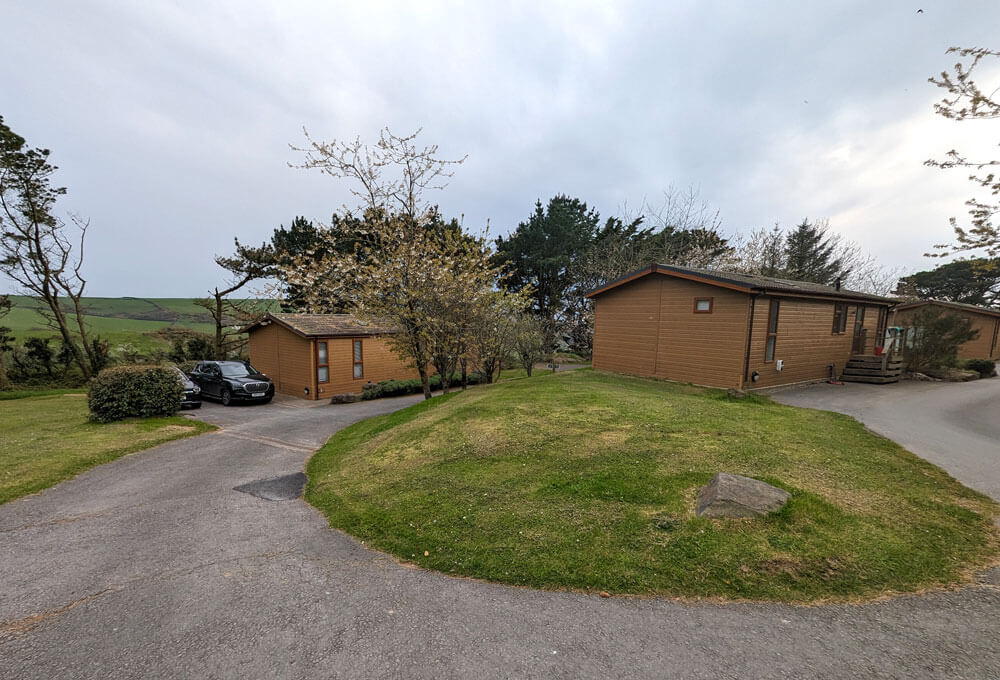 While most of the accommodation at Woolacombe Bay Holiday park is static caravans, there's also a premium area called the Surf Village which has large wooden lodges, most with hot tubs and BBQ areas. These looked like they'd be a great option for a special family holiday. We also liked the look of the glamping pods, which have a really cool, beachy feel.
Things to do at Woolacombe Bay Holiday Park
Restaurants and bars
It's very lazy of us, especially as the cooking facilities in our caravan were really good, but we ate out at the Bait Ball restaurant in the main building twice during our stay.
On our first night we had a pizza and veggie chilli and on our second night we both had a vegan burger and chips. The food came really quickly and was so nice – the burgers in particular were really delicious while the pizza was properly stonebaked. If you're even lazier than us, you can order on the website and have it delivered to your holiday home.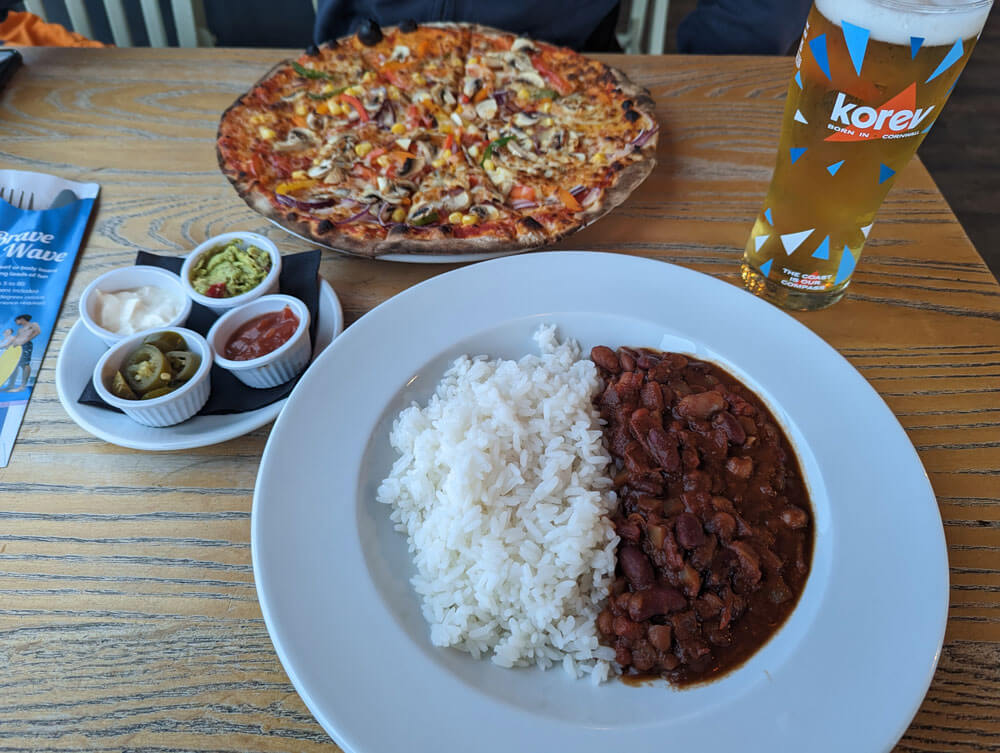 After dinner, we went upstairs to the Ocean Bar and watched some of the evening entertainment. The entertainment team at Woolacombe Bay work so hard – entertainment starts in the afternoon and carries on non-stop until bedtime. There's a big bar, lots of seating and pool tables. After the restaurant downstairs closes at 9pm you can carry on ordering from the takeaway menu.
Swimming pools
There are two swimming pools at Woolacombe Bay Holiday Park, one inside and one outside. The outdoor pool was being redeveloped while we were there but when it reopens it's due to include a multi-lane water slide and water flumes.
Daytime activities
We were too busy exploring North Devon to try the daytime activities but there's a seriously impressive range of things to do at Woolacombe Bay Holiday Park. Activities include bushcraft, Segway safaris, paddleboarding, bug hunts, a climbing wall and lots more.
The company that owns Woolacombe Bay Holiday Park also owns two other holiday parks near Woolacombe, Twitchen House and Easewell Farm. If you're staying at one site, you can use the facilities at the other two; I think if we'd been staying in Woolacombe for a bit longer we would definitely have checked them out.
Spa
The other thing I would have done if we'd been in Woolacombe for a bit longer is visit the on-site spa. You can have a 45-minute spa experience for free or pre-book a massage – what a great way to relax on holiday!
Facilities on the park
There's pretty much everything you need for your holiday on the park. As well as all the food, drink, activities and entertainment, there's also a shop and laundrette.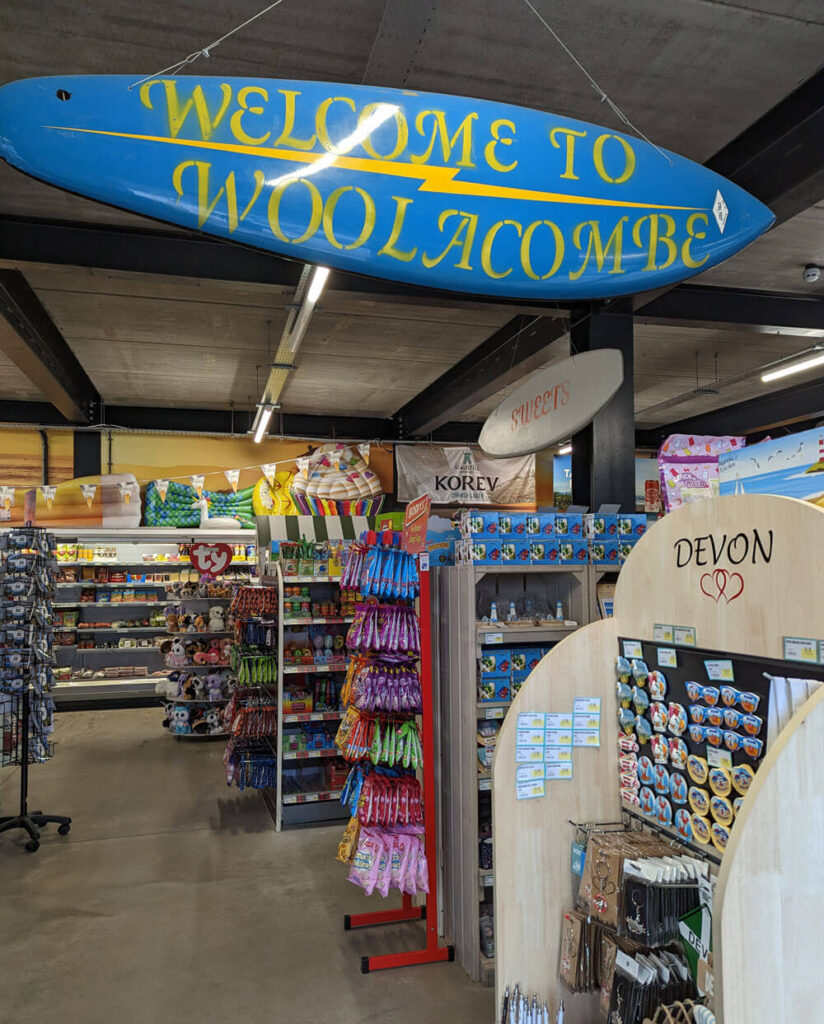 The shop is a branch of Nisa and has a decent range of groceries, along with souvenirs and beach toys. As you might expect, the prices were a bit higher than in a supermarket but it was really handy to be able to pick up some milk and bread a 5 minute walk from our caravan.
We didn't use it, but there's a laundrette right next door to the shop which would be useful if you're staying for more than a few days.
Things to do near Woolacombe Bay Holiday Park
Woolacombe's sandy beach
The most popular thing to do if you're staying at Woolacombe Bay Holiday Park is visit the lovely beach. The Woolacombe sands have been voted among the most beautiful beaches in the UK and the world several times over; you can walk there from the park through the fields or it's a very short drive down the hill.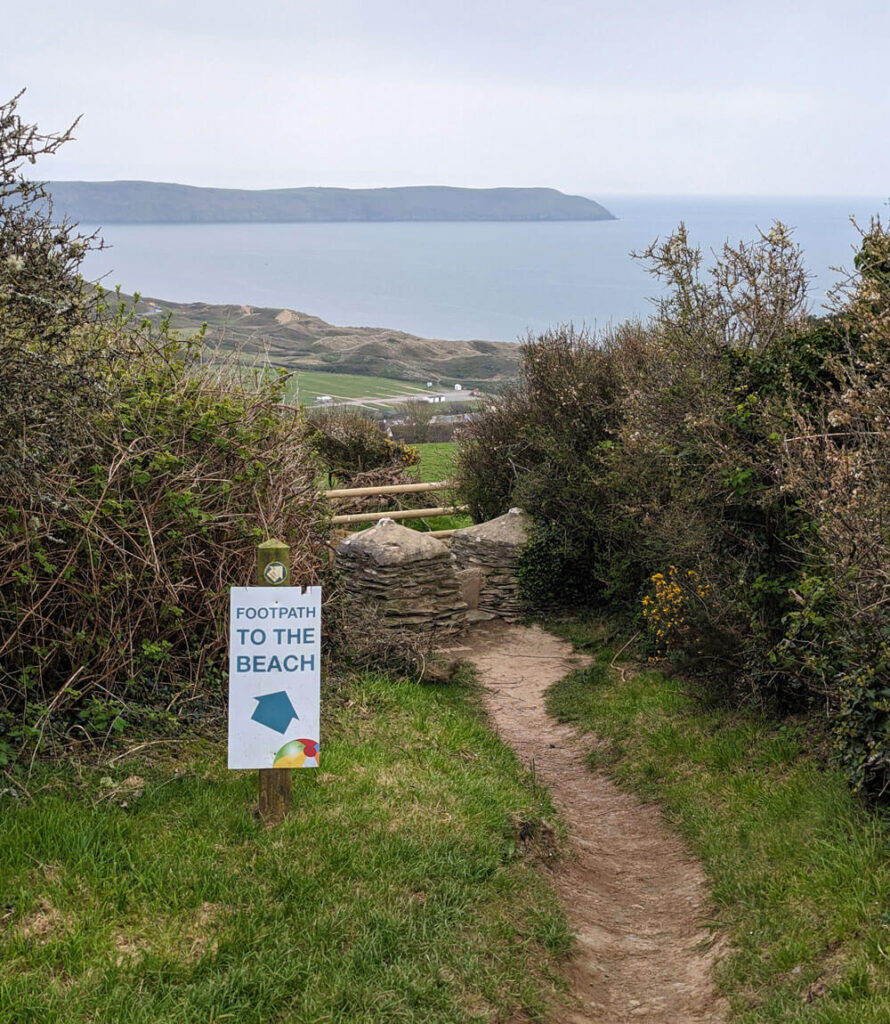 The beach is popular with surfers; if you fancy a go yourself, you can take lessons at Woolacombe Surf Centre.
Visit picture-perfect Clovelly
Another of the most beautiful places in England was just 50 minutes from our caravan in Woolacombe.
Clovelly is a little village on the North Devon coast, with a main street so steep that no cars are allowed and the locals have to use sledges to bring their shopping down the hill.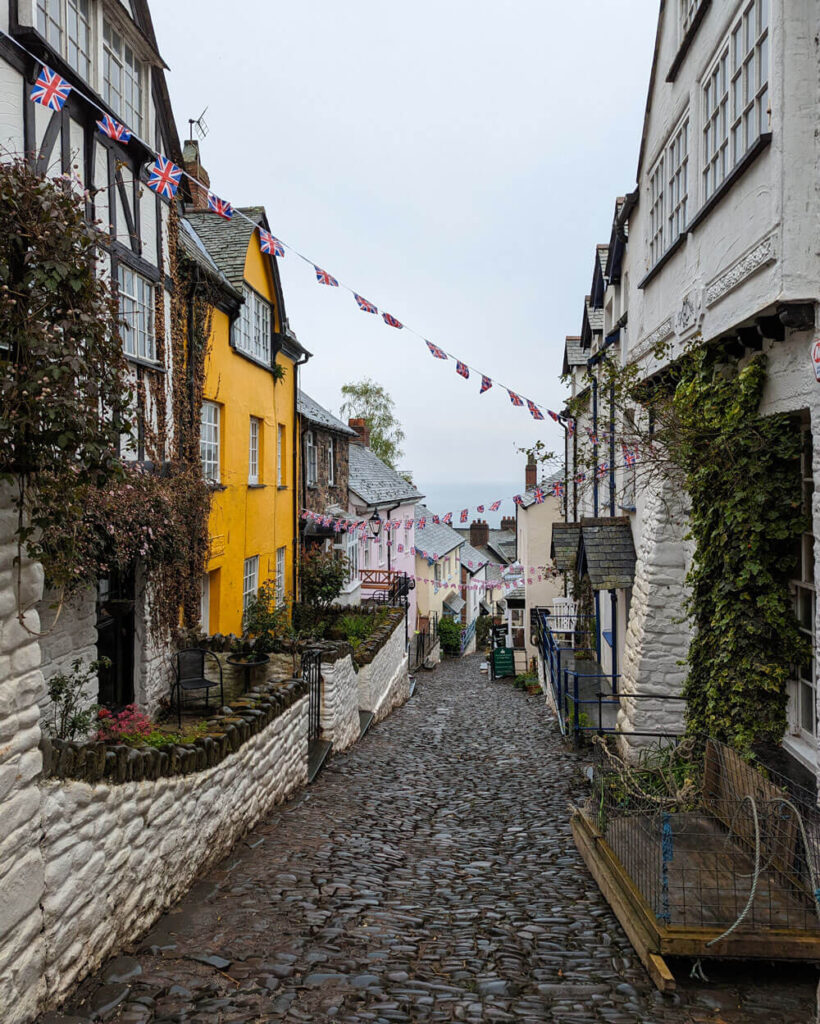 Take a trip on the Lynton and Lynmouth Cliff Railway
Lynton and Lynmouth are a pair of villages on the North Devon coast, one at the top of the cliff, the other at the bottom. They're linked by the Lynton and Lynmouth Cliff Railway, the world's highest, steepest cliff railway. The area's known as "Little Switzerland" because of its lovely scenery.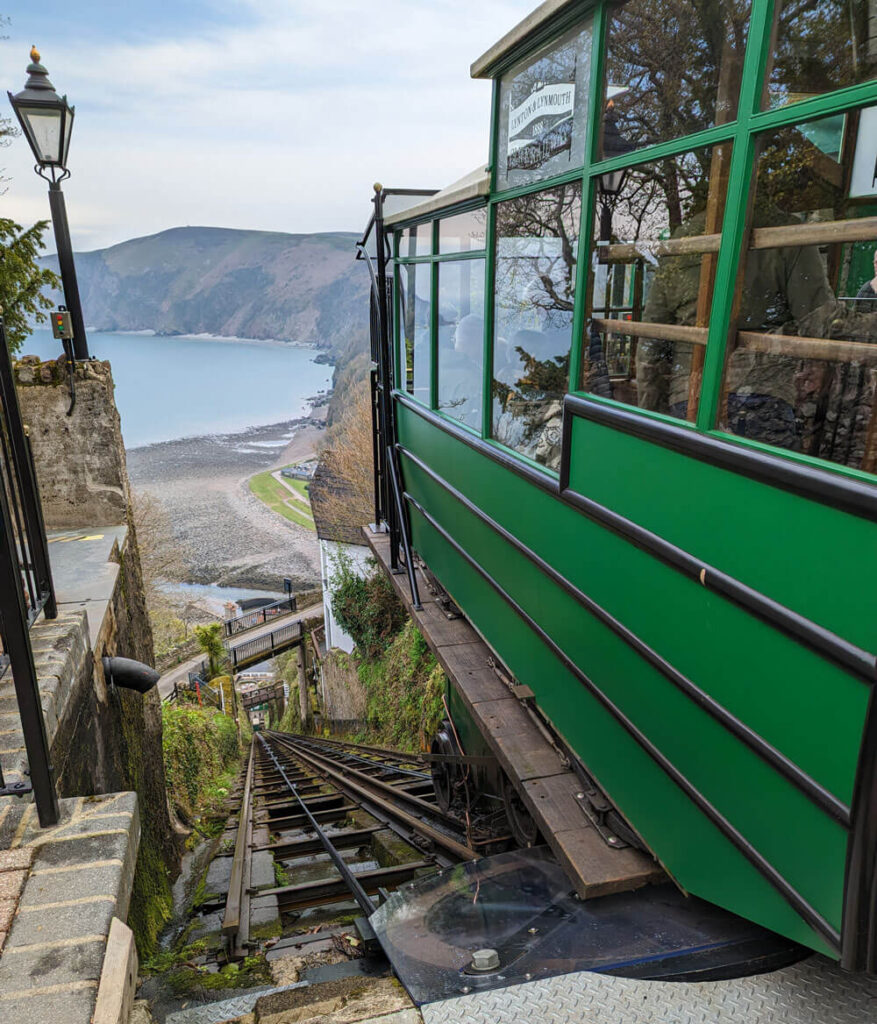 Have you visited Woolacombe?